Recipe Box: Coconut Brioche French Toast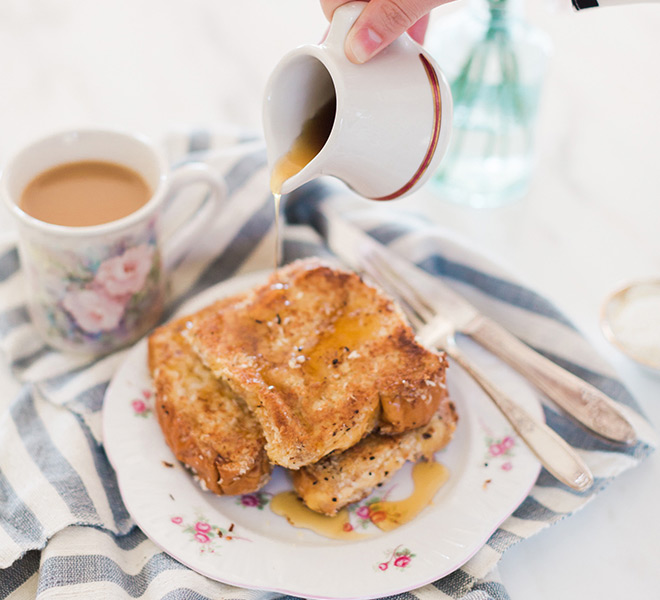 We don't take breakfast lightly in our house. While most people I know grab a smoothie or a commuter mug of coffee on their way out the door, weekday morning meals in the Saul household consist of sunny side up eggs, sautéed spinach, and thick slices of toast with butter. Since having a toddler means we're up early anyway, we like to spend our mornings having a leisurely breakfast together before off to work and preschool we go. My husband, Mark, loves to cook breakfast for the three of us, and he recently whipped up a French toast recipe that was so good I knew I had to share it here on LC.com. He made it up on the fly based on the ingredients we happened to have on hand, but it's as good as any dish I've seen on Pinterest or the pages of Bon Appétit. Introducing Coconut Brioche French Toast…
The first time Mark made this recipe, we actually used whole wheat bread. But fresh, delicious brioche makes this breakfast treat a bit more indulgent, which is what French toast should be, after all! But even though it is a bit of a treat, it's also made from clean, wholesome ingredients like coconut oil and real maple syrup. Check out the full recipe below. I hope you enjoy it as much as we do!


Coconut Brioche French Toast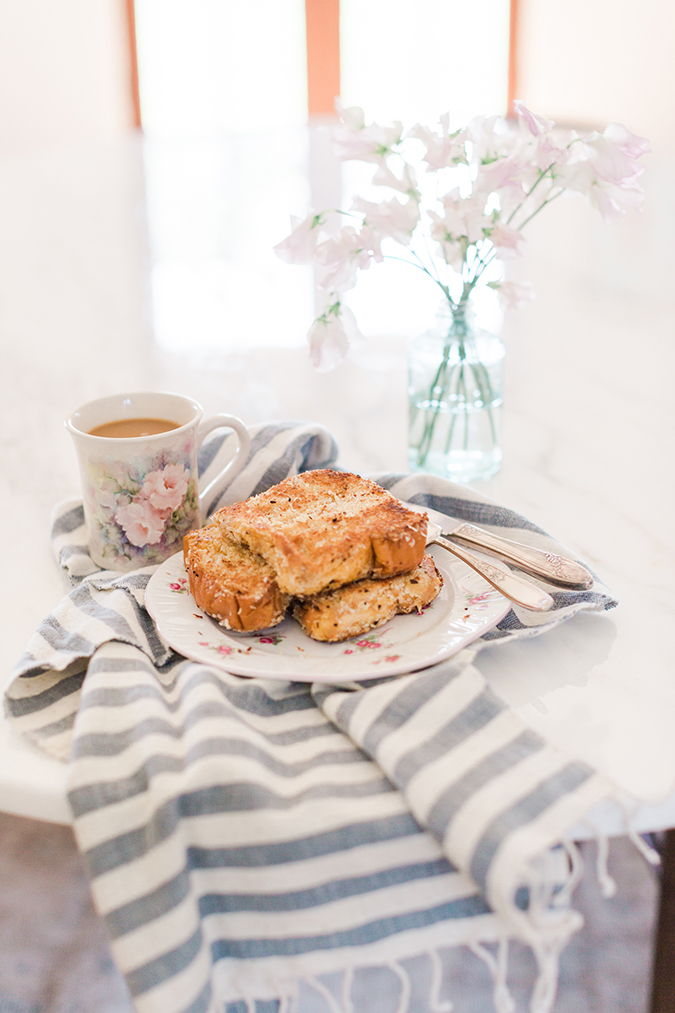 8 slices of brioche
4 eggs
a splash of coconut milk
3-4 Tbsp coconut oil
1 cup unsweetened coconut flakes
1 Tbsp cinnamon
real maple syrup, as desired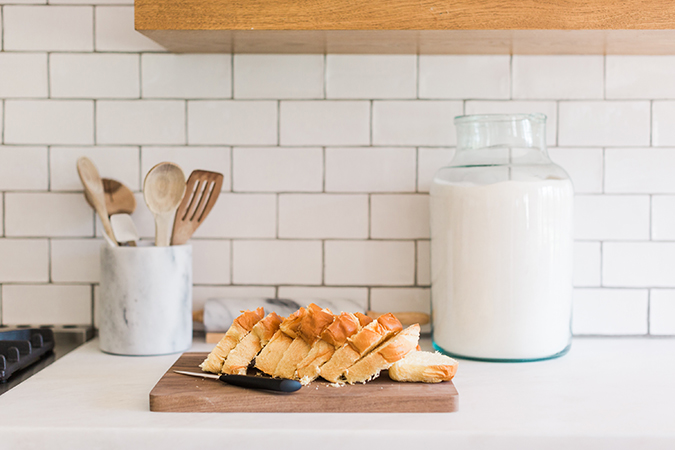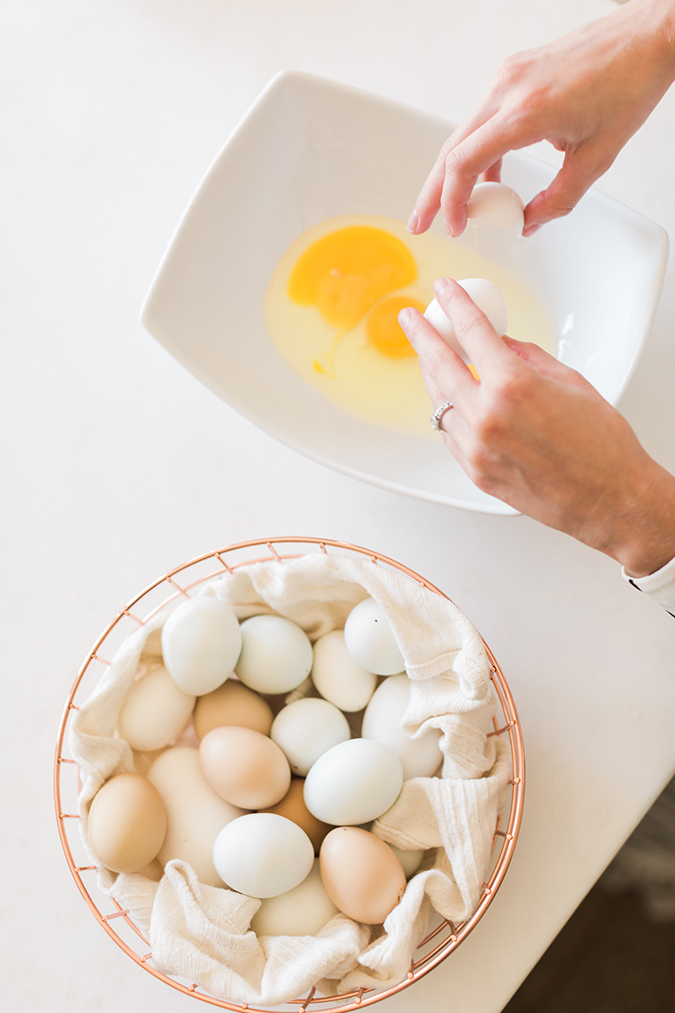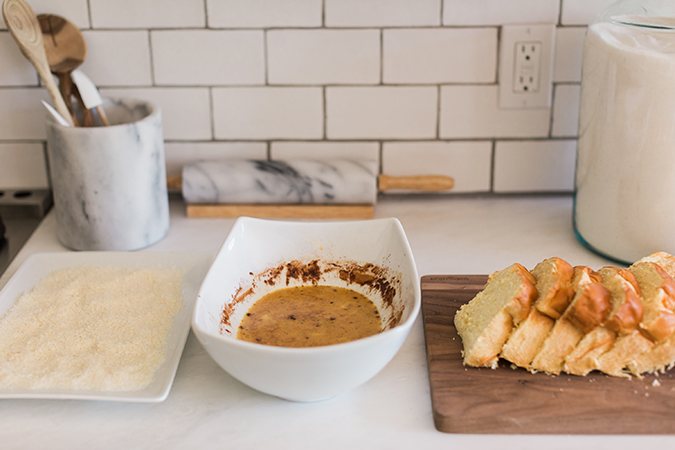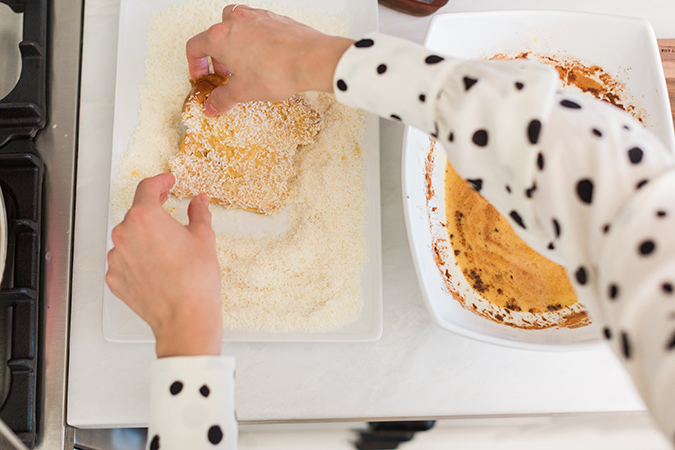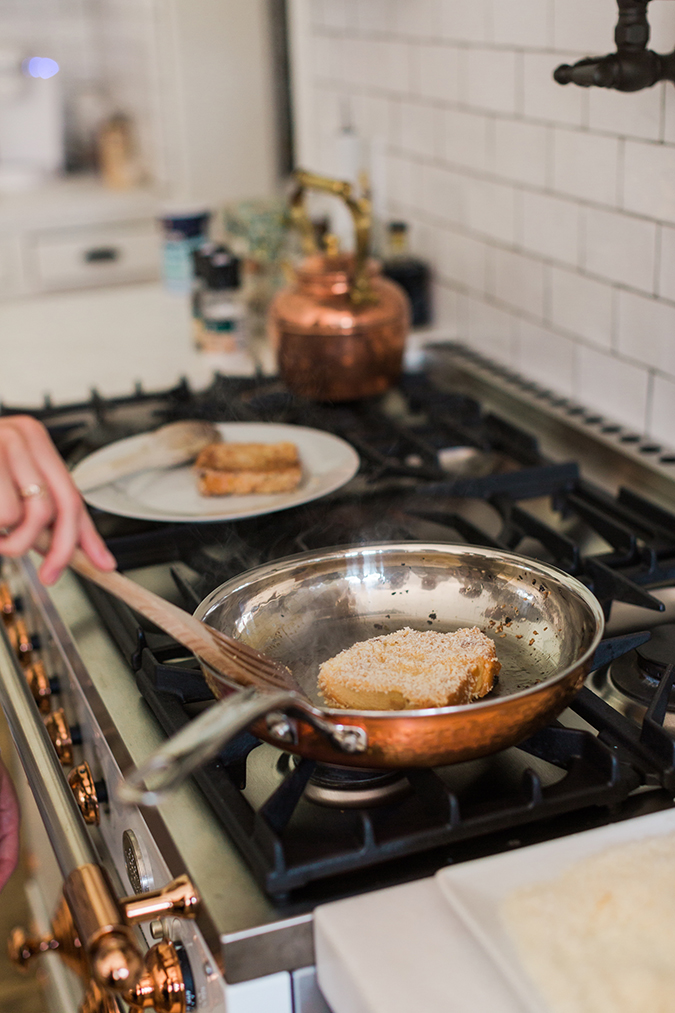 1. Crack the eggs into a medium mixing bowl with a wide enough mouth to dip a slice of bread into. Add a splash of coconut milk and the cinnamon. Beat the egg mixture well and set aside.


2. Pour the coconut flakes onto a plate or platter and set aside.


3. Heat 1 Tbsp of coconut oil in a sauté pan over low-medium heat.


4. Dip your first slice of brioche in the egg mixture, coating it well on both sides.


5. Then, dip the eggy bread onto the plate of coconut flakes. Flip it over so that both sides of the bread are coated in coconut flakes.


6. Transfer the slice of bread into the hot pan and cook for a minute or until golden brown. Flip over and repeat.


7. Transfer the slice of bread to a plate and repeat steps 4-6 for the remaining slices, adding more coconut oil to the pan as needed.


8. Plate two slices of French toast per person, topping each serving with maple syrup and another smattering of coconut flakes. Enjoy!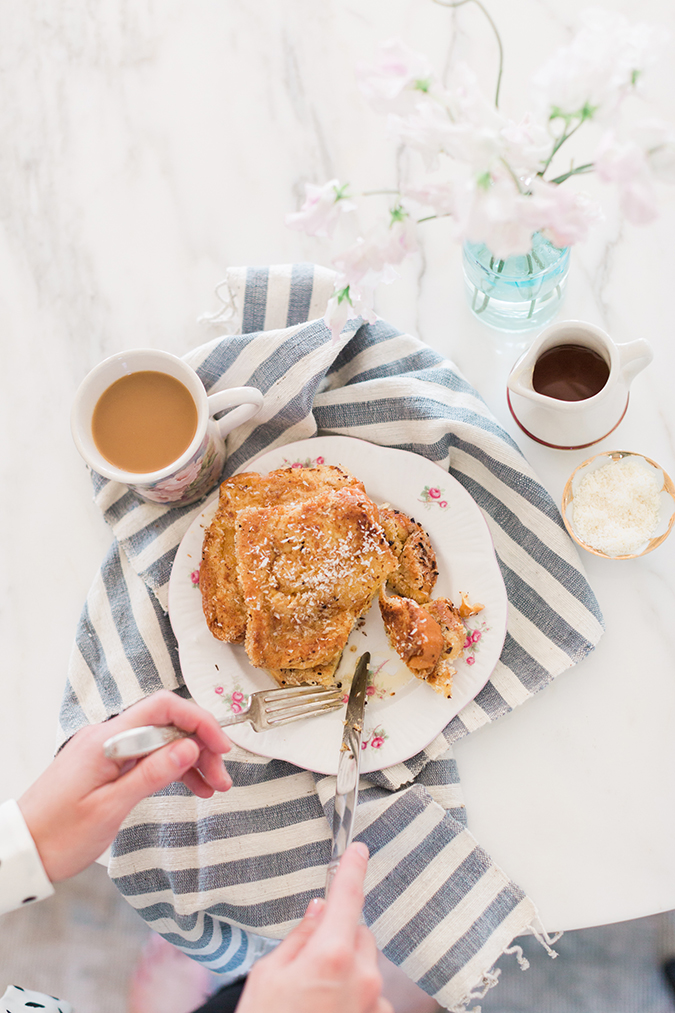 Are you going to try this tasty breakfast treat?