Tuesday Ten: Edible Flowers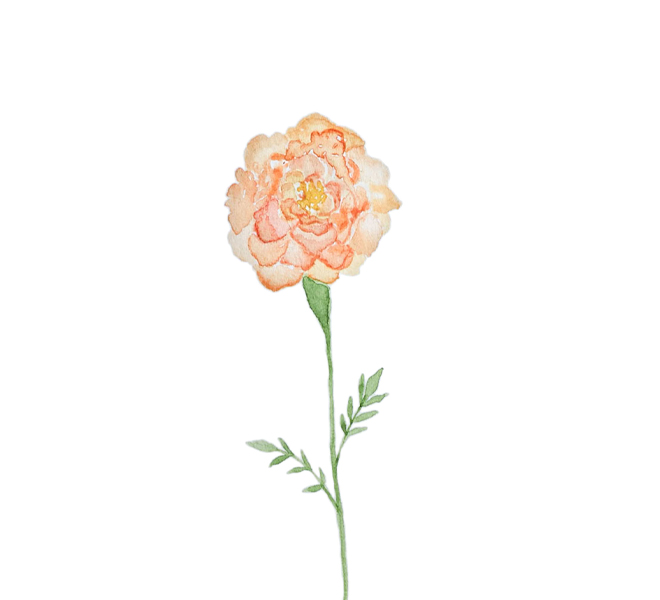 It probably comes to no one's surprise that flowers are an essential part of my day. Whether it's arranging bouquets of fresh blooms for a dinner party or simply setting out a vase for my bedside table, I now consider it a regular habit to fill my home with florals. In addition to décor and entertaining, I've also noticed that flowers have spilled over into my cooking as well…
2016 has definitely been the year of edible flowers. Sitting atop cakes, cocktails and every sweet treat in sight, any recipe that features edible blooms is bound to be a hit. Not to mention they're incredibly photogenic! I've even been inspired to plant a few different edible varieties in my own garden. Since I reserve flower market trips for special occasions, I can now walk a few feet from my kitchen and pick blooms whenever I'm whipping up a pretty dessert. However, not all flowers are safe to use in the kitchen. To help you steer clear of potentially toxic flowers, I've created a list of the prettiest edible flowers to cook and bake with.
The next time you're looking to add a few fresh blooms to your confections, refer to my 10 favorite edible flowers below (illustrated for LC.com by the talented Alexzandra Fajardo)…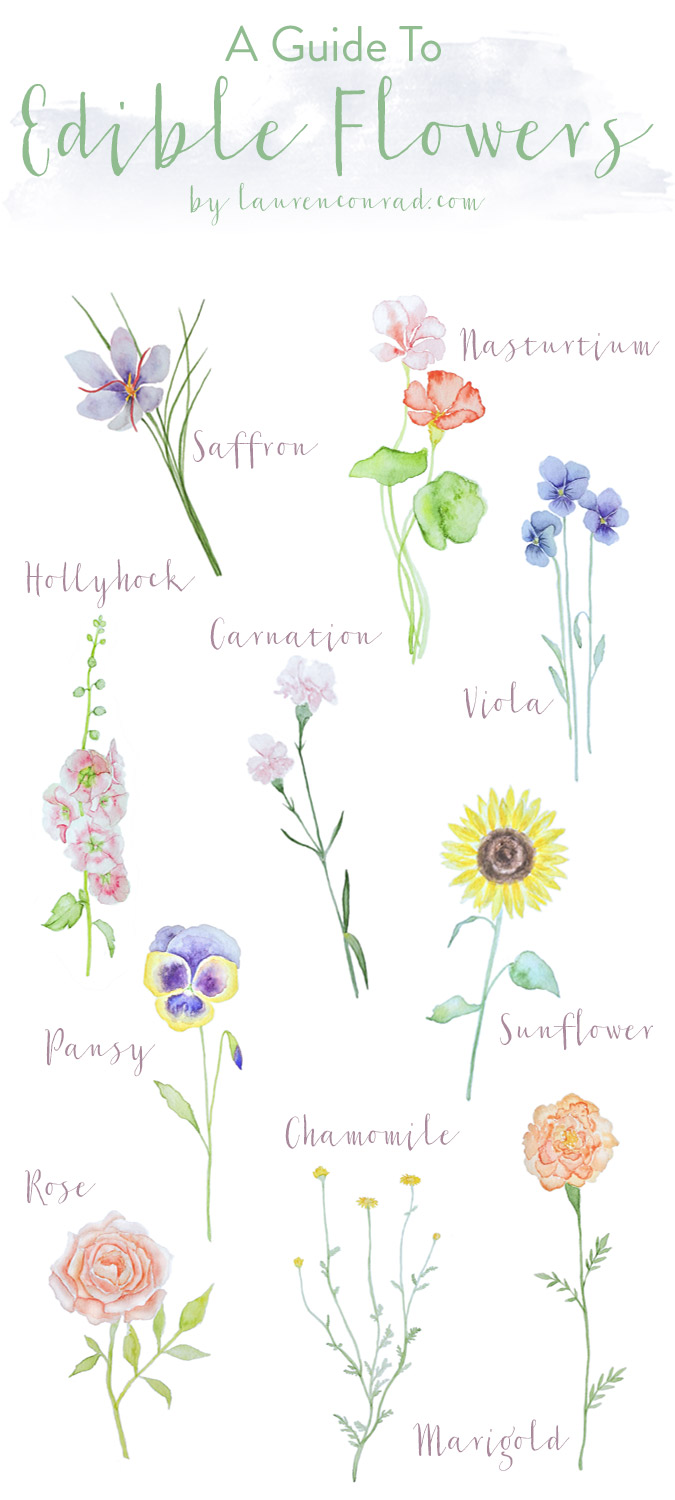 1. Saffron
2. Hollyhock
3. Carnation
4. Nasturtium
5. Viola
6. Pansy
7. Sunflower
8. Rose
9. Chamomile
10. Marigold


Any of these edible flowers would be the perfect addition to your next cocktail or dessert!


Have you ever incorporated edible flowers into your recipes?


Let me know if you have in the comments below!