Recipe Box: Healthy No-Bake Oatmeal Raisin Cookie Bites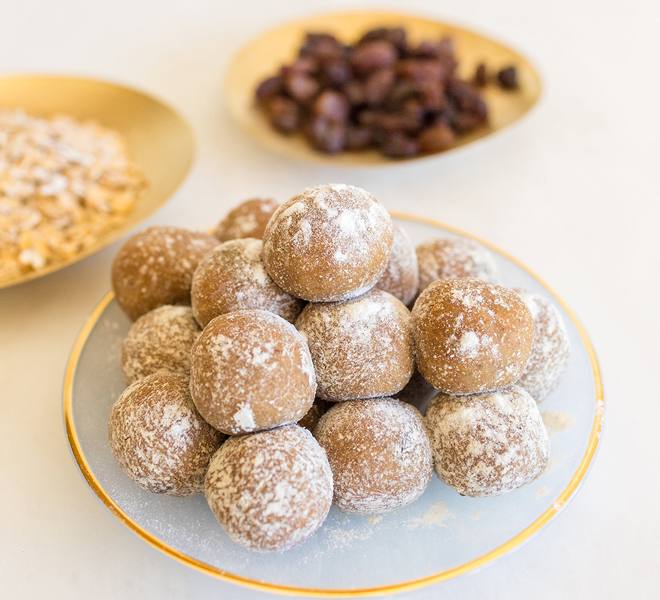 I know I'm not the only one who has been having some serious sugar cravings lately. Like so many of us, I always start off the year with the
best intentions
. But then comes
Valentine's Day
and after that
Easter
… So by the time spring hits, I've been offered a million excuses to sabotage my New Year's resolutions in the form of festive treats. In an effort to keep myself from eating cookies and candy galore, I've been on the hunt for some slightly less sugary alternatives. As you might remember from my
Healthy No-Bake Cookie Dough Bites
and
Healthy Protein Cookie Dough
, I'm a big proponent of healthier versions of classic sweet treats. This time, I turned my love for good old-fashioned oatmeal raisin cookies into a no-bake recipe that is full of protein, sans the processed sugar. I like to make a big batch of these, and then keep them in the fridge for when those inevitabel cookie cravings hit. Check out the recipe below…
Healthy No-Bake Oatmeal Raisin Cookie Bites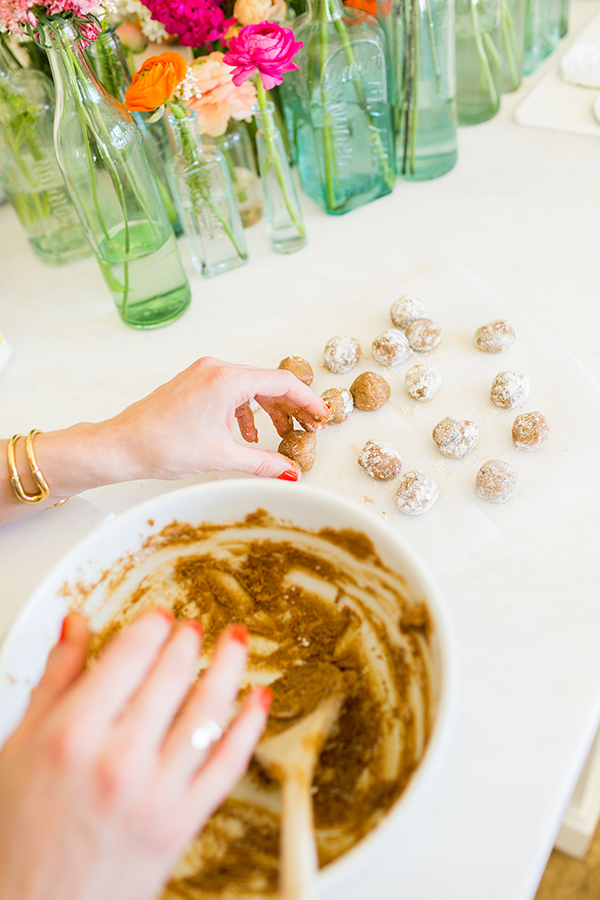 Ingredients:
¾ cup oat flour (you can buy oat flour or make your own by grinding oats in a food processor)
1 scoop vegan vanilla protein powder
a pinch of Himalayan pink salt or sea salt
½ tsp cinnamon
1 Tbsp. coconut palm sugar
2 Tbsps. almond butter
2 Tbsps. raisins
¼ to ½ cup almond milk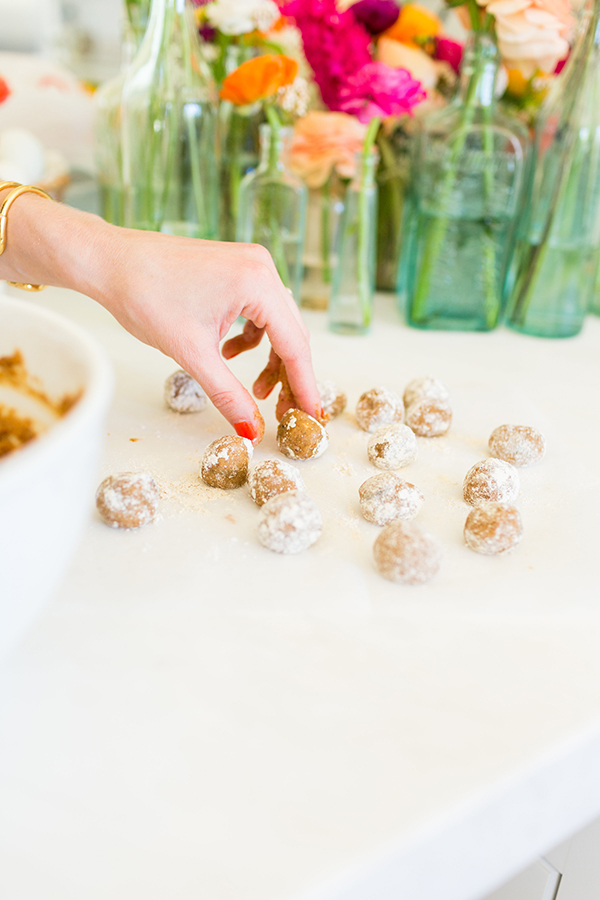 Instructions:
Combine oat flour, protein powder, salt, cinnamon, coconut sugar, and raisins in a medium mixing bowl and stir to combine.
Mix almond butter into dry ingredients.
Add ¼ cup almond milk and stir until a thick dough is formed, adding more milk if needed.
Refrigerate dough for at least 30 minutes. Remove from the refrigerator and form into truffle-sized balls, rolling in a little bit more oat flour if the dough is still sticky.
Enjoy immediately or refrigerate for later.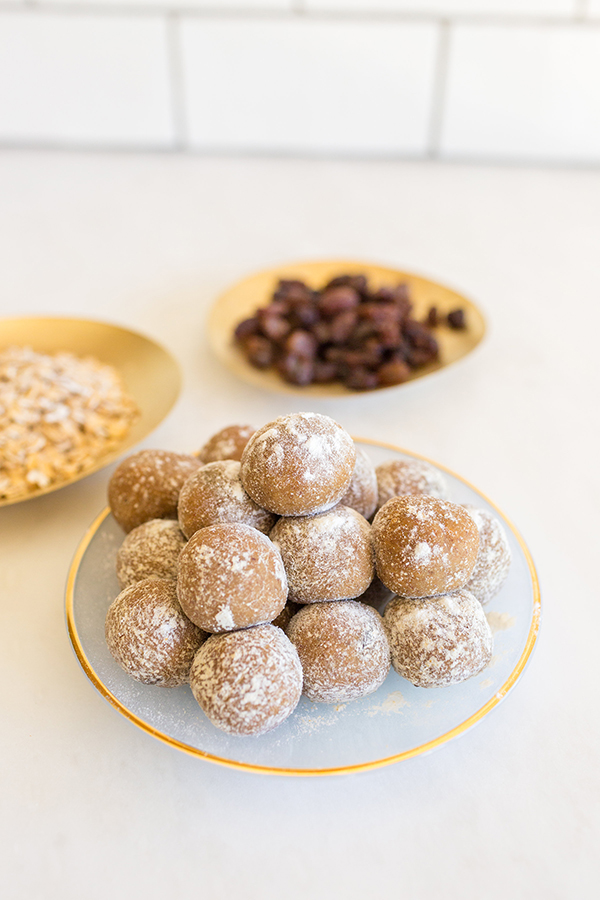 So what do you think? Are you going to give these a try?
You won't regret it!
xo Ilana
Team LC