Inspired Idea: DIY Rosebud Garland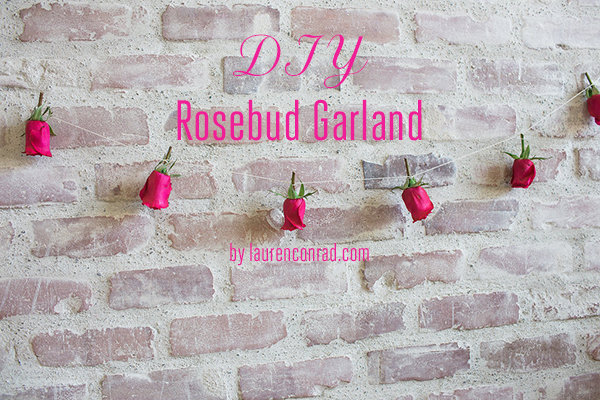 I love having fresh cut flowers around. It's amazing how a few
fresh blooms
can instantly brighten up your space. If I had my way, I would have
flower arrangements
set upon practically every surface in my home—from my dining table to my nightstand and beyond. But purchasing enough flowers to fill your home isn't cheap, of course. Which is why I fell in love with this simple but striking way to display them. While having a flower arrangement in a vase is lovely, it's also relatively subtle (and expected). This is a way to make a real statement with a limited number of blooms. It's ideal for a
party
, but also works well as everyday décor, strung above your bed or across a windowsill.
Another reason I love this floral décor idea is because it's a great way to extend the life of a bouquet. If you have roses that are starting to wilt, turning them into a garland will give them a second life. Even if they begin to dry out, hanging them upside down will preserve the color, and you can keep them there for weeks.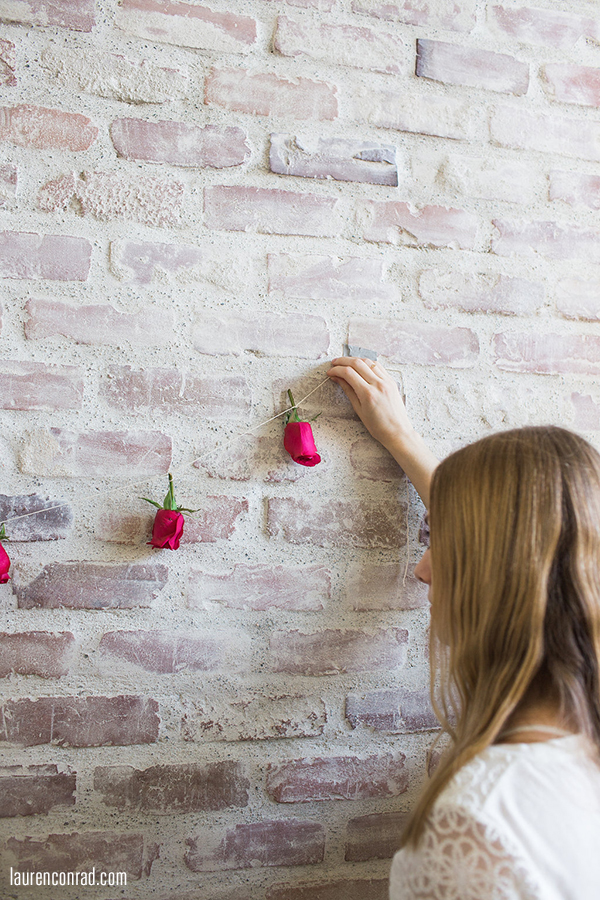 Instructions:
To make a rose garland of your own, all you need is some twine and some roses! Begin by tying your roses along the length of twine (facing downward), with even spacing in between. Then, snip the stems off, leaving only an inch or two. As long as it's tied rather tightly, the thorns and tiny leaves should prevent the twine from slipping off. Hang your garland using painter's tape.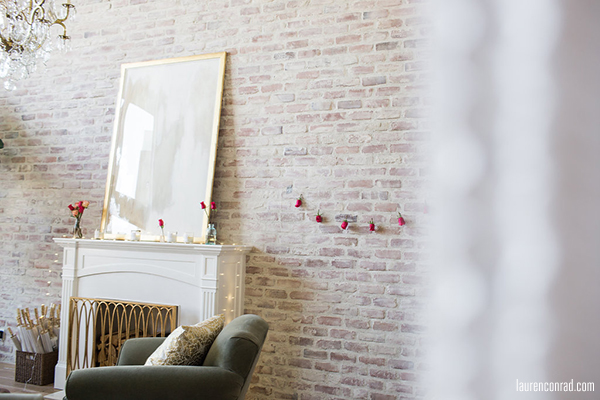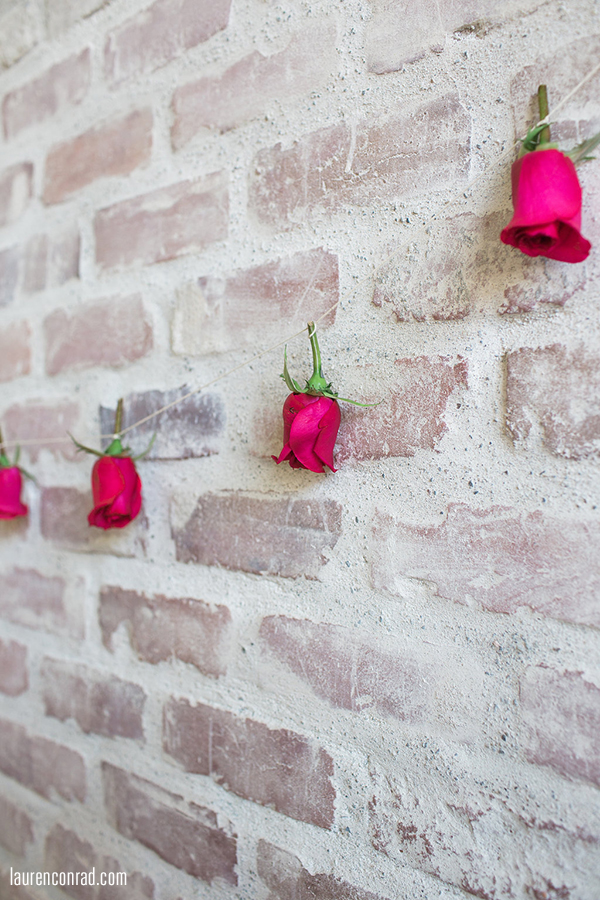 Are you going to give this sweet décor idea a try?
I hope so!
xo Ilana
Team LC