How To Style Your Sideboard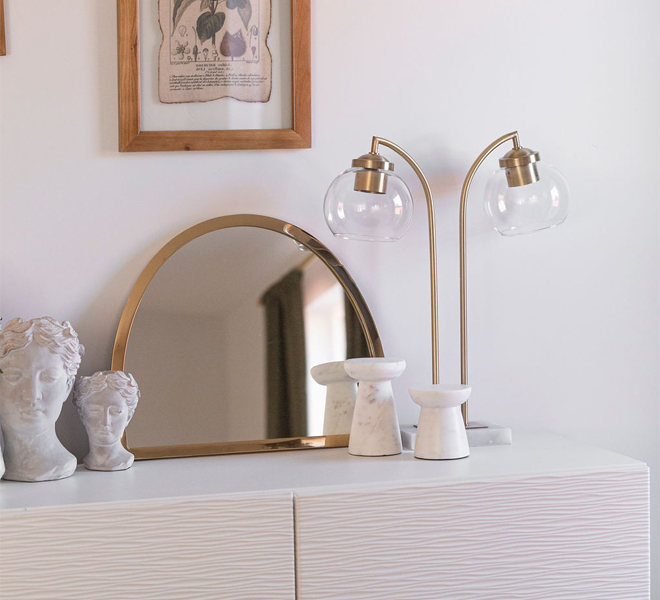 Sideboard styling. It's one area many people don't think too much about decorating. It might be the place where you throw all of your mail or leave your house keys {sometimes, we do that too}. But we're here to present the case that styling your sideboard is the home décor tip that really pulls your entire room together. It's all in the details, right? If you've never thought about your sideboard, now's a good time, because we have 5 fresh, hot-off-the-press tips to make yours look fresh, dynamic, and oh-so-pretty, inspired by these gorgeous photos from Amanda Wilens…


1. Play With Different Textures & Materials
You'd be surprised how much adding different textures and materials to your sideboard can make a difference. Mix and match marble with ceramic, brass with stone, or crystals with metallics. The contrast will provide complexity and variety to your space.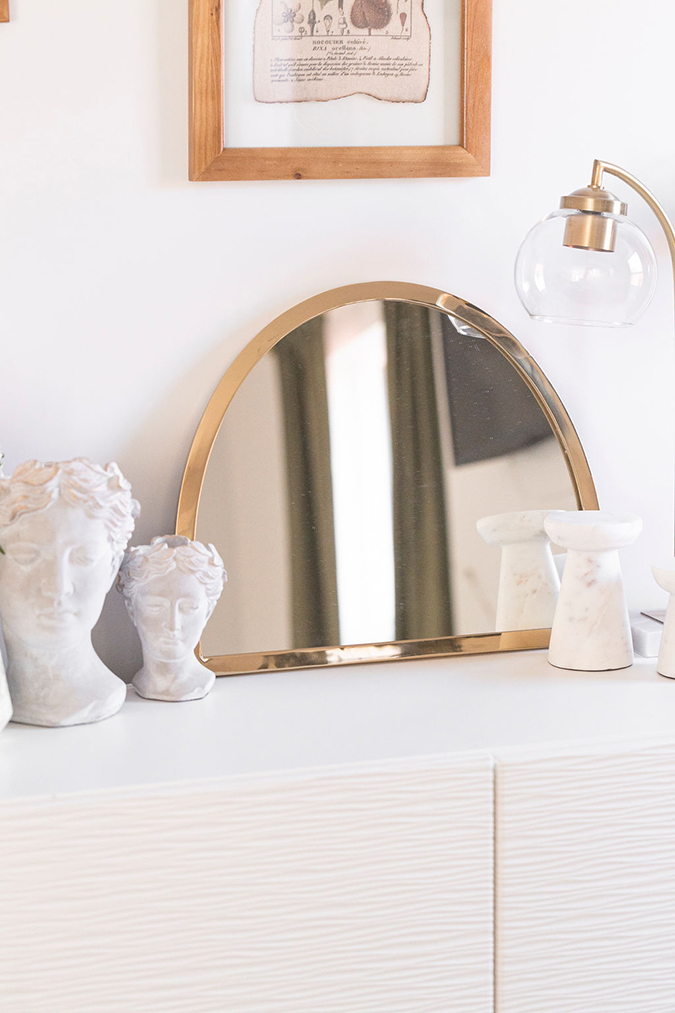 2. Stick With a Color Palette
If you're not sure where to start and want to keep it simple, stick within a specific color palette you've already established in your home. Love neutrals? Great, look for pieces within that realm. Obsessed with blue-toned pieces? Search for vases and décor in that area too.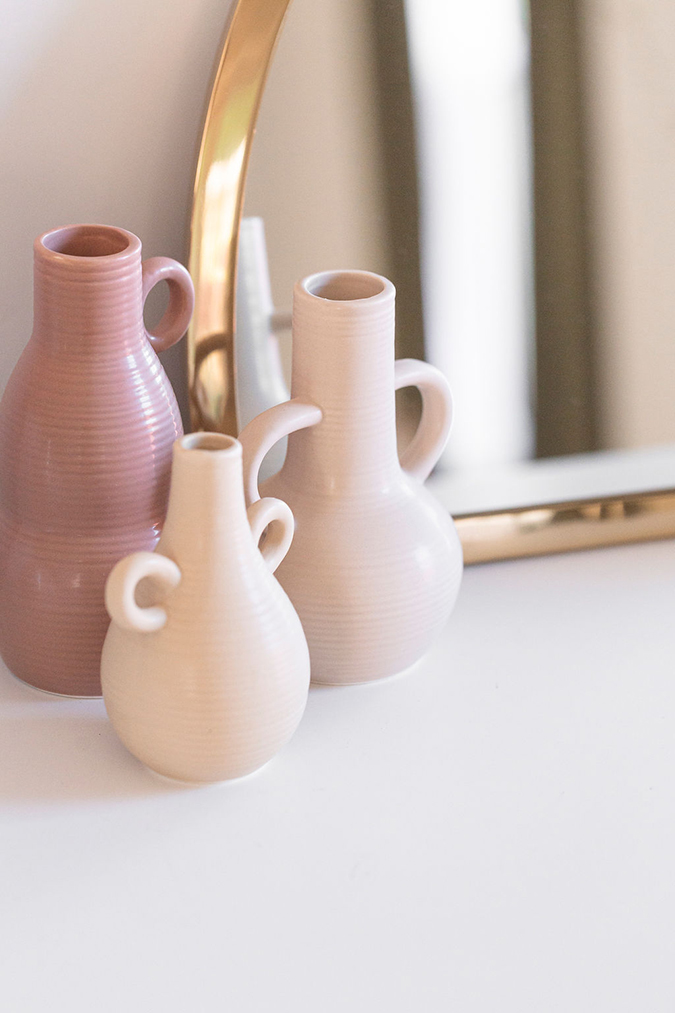 3. Add Pieces of Different Sizes
Break up uniformity by incorporating pieces of various sizes. It adds complexity and is more aesthetically pleasing to have décor that isn't exactly the same.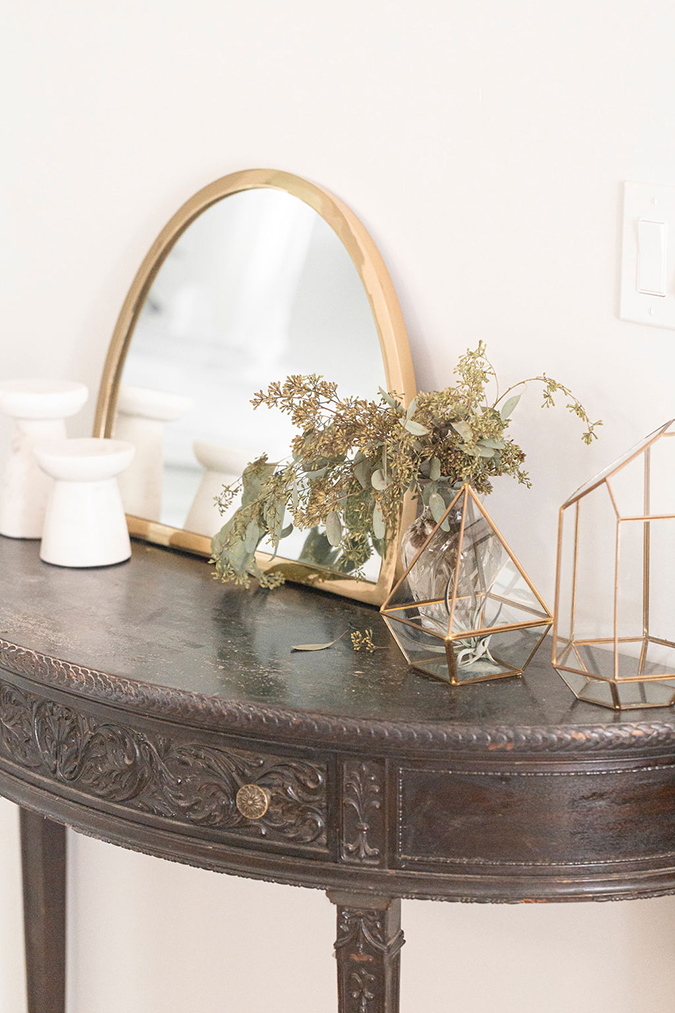 When in doubt, plants are your best route! Cacti, snake plants, ferns, dried flowers – it can all make your console feel more welcoming and inviting. Nothing wrong with adding a bit of life to your space, right?


5. A Mirror Is Always A Good Idea
Yes, it really is. Because it's the perfect spot to check your outfit before you're out the door. Extra tip: try finding an interesting mirror shape too, like this LC Lauren Conrad one.


Have you ever thought of styling your sideboard before? If so, how did you style it?


We're extra curious. Drop a comment and let us know.


And for more gorgeous home décor inspo (and tons of delicious recipes), make sure you're following @Amanda.Wilens on Instagram!


Affiliate links may have been used in this post.