Three At-Home Beauty Treatments That Make a Real Difference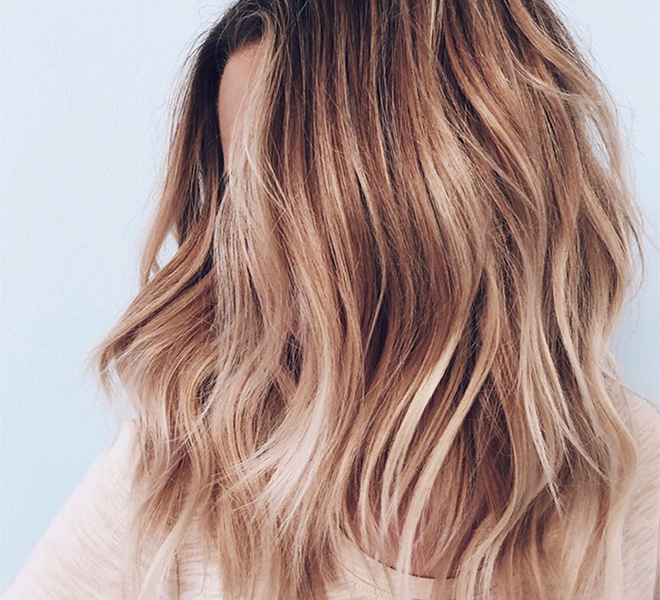 I love a salon or spa day as much as the next girl, but I don't get the chance to have one as often as I'd like. As a result, I've tried out quite a few at-home beauty treatments to hold me over. Out of all the treatments I've tried, I can honestly say that I've finally found a couple that have made a real difference in my routine. Today, I wanted to share with you my top three at-home beauty treatments that help my hair, skin, and nails stay fresh in between visits to the salon and spa, so that you can try out a few of these options too. Scroll through to see my picks below…
1. For Extending the Time Between Salon Visits
I spend many hours in the chair when I get my hair colored. So, to extend the life of my color, I've turned to a product by my very own stylist, Kristin Ess. I love to use this Kristin Ess Hair Gloss to keep my locks shiny and conditioned in between salon visits. I use it in the shower after my conditioner, and I find that it really helps to keep my hair fresh and vibrant a lot longer.
Shop Hair Glosses & Treatments…


2. For Keeping Your Skin Fresh Post-Facial
Anyone who's had a facial knows that after-treatment glow is like no other. Though I can't always get a facial in, using Drunk Elephant's BabyfacialMask is a great substitute. It seriously helps my skin stay fresh and smooth for longer periods of time, and I've seen a major difference in my skin after incorporating it into my routine. I use this mask whenever my skin is looking dull and I follow with Sunday Riley's C.E.O. Glow vitamin C oil.
Shop Face Masks & Treatments…


3. Nail Treatments
While rarely make it into the nail salon, using a nail treatment like this Nails.INC Mask in between appointments has really made my nails stronger and cuticles softer. It really helps to keep my nails conditioned, so when I use it consistently, I've noticed a big difference in my nails' health and strength. I also used The Little Market's peppermint scrub on my hands and moisturize using coconut oil.
Shop Nail & Hand Treatments…


What are your favorite at-home beauty treatments?
Let me know some of your favorites below in the comments below.
Affiliate links may have been used in this post.