5 Areas of Your Home that Deserve a Refresh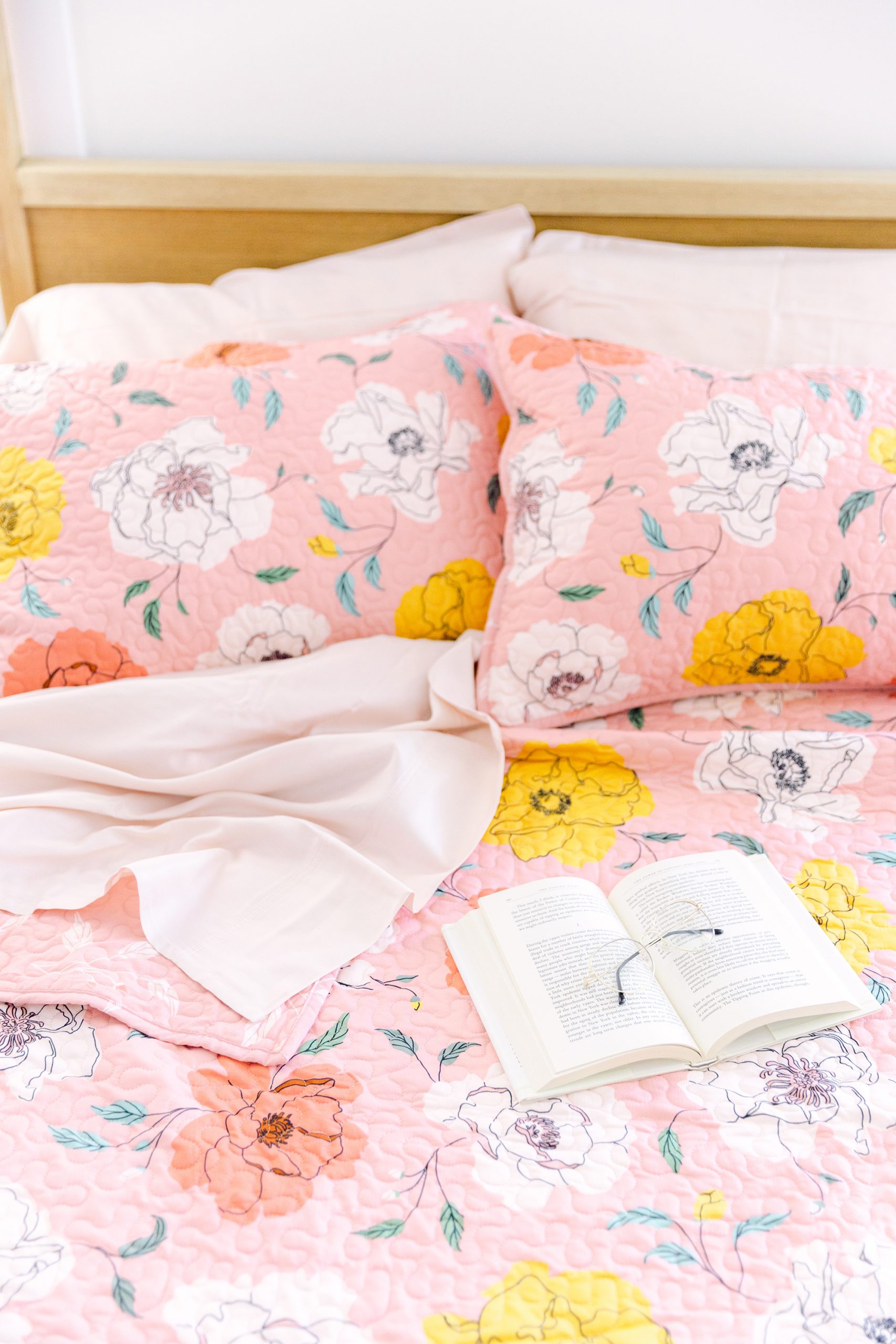 Whenever we start dreaming of home renovation projects, we like to take a step back and consider our current home décor. The fact is, it doesn't always take a full kitchen renovation or retiling your bathroom to get the look you're lusting after. If you're a renter or don't have a big budget to blow through, consider the fact that sometimes it only takes fresh bedding, throw pillows, or decorative accents to give your living space a whole new look. With that in mind, we've listed five areas of your home that deserve a refresh, featuring all of the latest and greatest items in the LC Lauren Conrad Home Décor Collection. So keep scrolling, and show your home the love it deserves…
Bathrooms tend to be smaller, more neutral spaces, which means they're easier to update with just a few items. New hand towels or bathmats can make a huge difference and are easy to alternate throughout the seasons.

Splurge on a new set of bedding and prepare to see your bedroom transform right before your eyes. A new duvet, quilt, or even a few throw pillows are tiny changes that can make a big impact. Your room can look lighter, brighter, and even bigger. Whether you change your bedding to fit the season or just want to try something new, know that your bedding can dramatically refresh your sleeping space for the better.

Tabletop items like new plates, glassware, and table runners are are wonderful ways to give your tablescape a fresh look. If you don't want to invest in a whole new set of plates, try layering in some smaller salad plates or bowls that compliment the set you already have. Also, beautiful serving pieces often double as décor when displayed on open shelving.

Wall décor can truly set the tone for your home and help define your aesthetic. Whether you frame new paintings and prints, or add in shelves like these, it's the perfect way to add interest to your home.

Rugs are an investment, we get it. It's a big decision to invest in a rug. However, getting a new one for your floor, in any room, can seriously jazz up and change the mood of your décor with just one item. Rugs are a major heavy hitter, so try getting a fresh style that can change the dynamic of the room.

What area of your home do you want to refresh this spring?
Let us know in the comments below, and for more of the LC Lauren Conrad Home Décor Collection, you can shop it here.
Photos: Jessi Burrone for LaurenConrad.com
Affiliate links may have been used in this post.