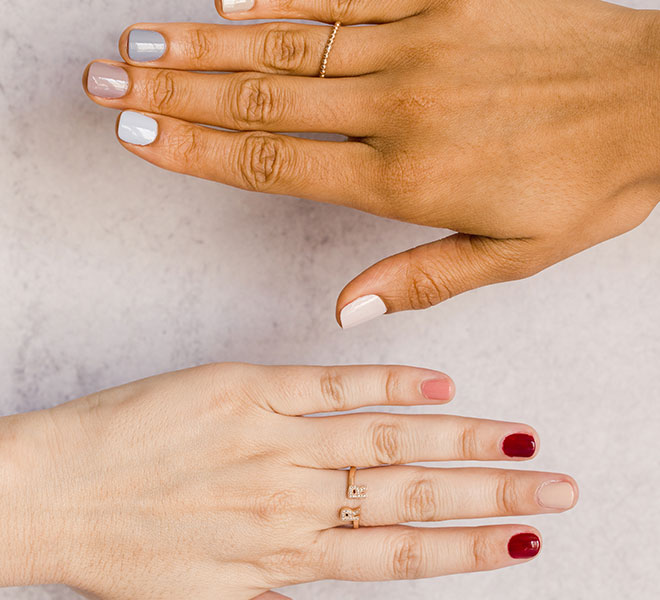 With fall in full swing, we love playing around with current beauty trends to create fresh, fun looks to suit the season. Multicolored manicures have graced our social feeds all spring and summer, and we love how these manicures can be playful, incredibly versatile, and set the mood for our next beauty look. To transition this trend into autumn, we've put together a couple of multicolored manicures with our favorite fall colors. Take a look below for some gorgeous inspiration and see how our looks turned out…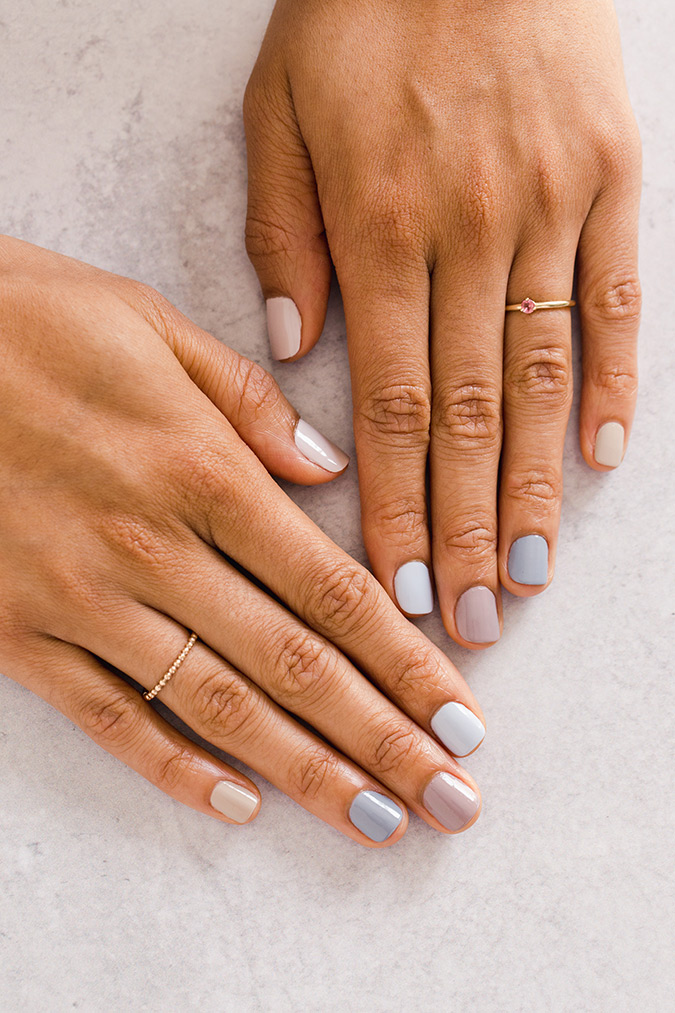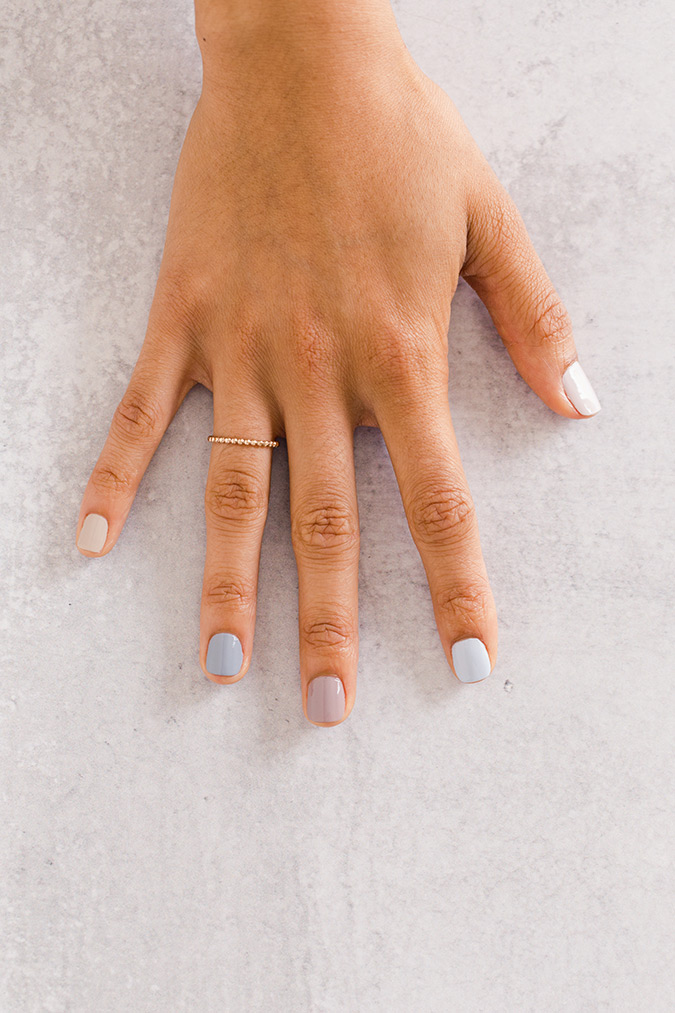 Cool-Toned Gray and Blue Mani
Looking for a demure, soft, yet striking nail look? Then keep reading. The key to tying this multicolored manicure together was that our polishes had similar cool undertones. We used neutral blue and gray shades, so to add a little complexity, we included polishes with a slightly different hue, like this gray-mauve and gray-taupe polish. We used polishes with the most similar color profiles on every other finger to balance out the color scheme.
Here are the colors we used: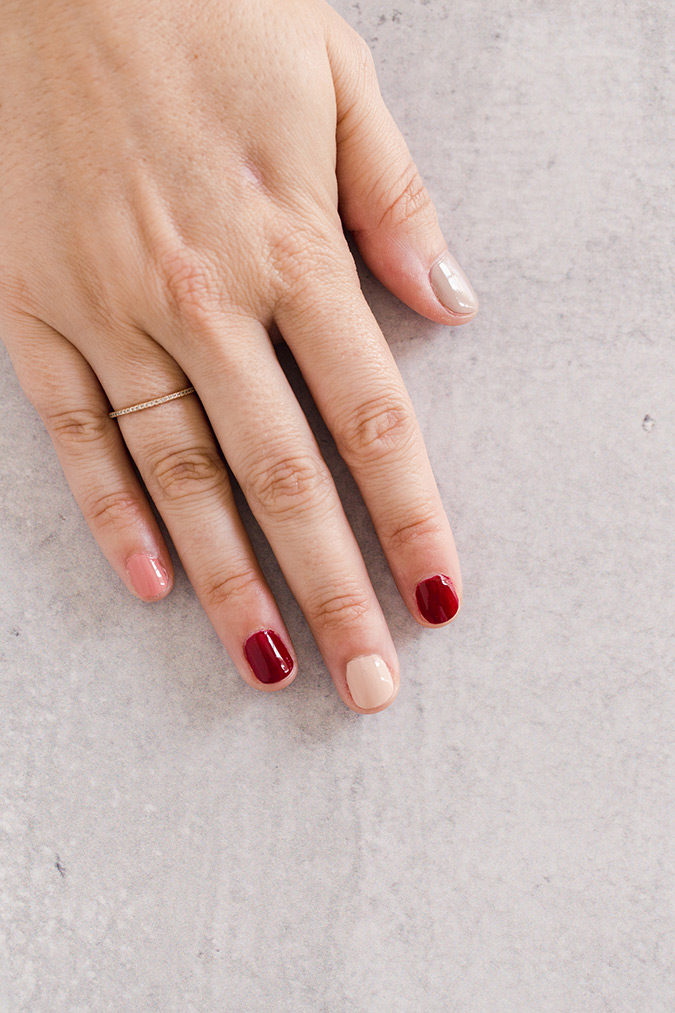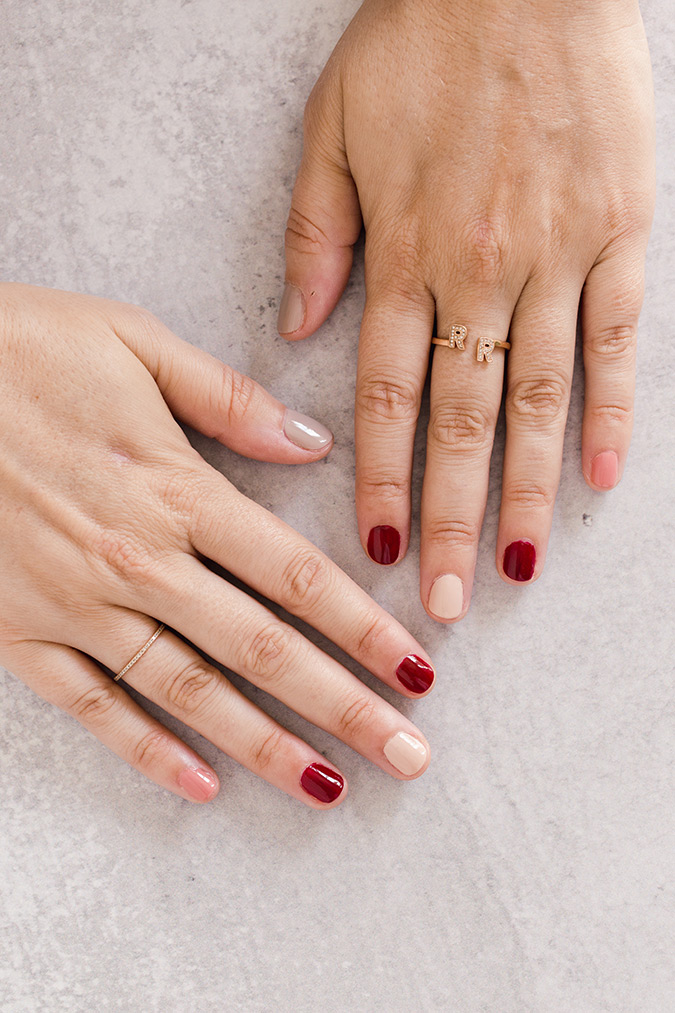 Berry and Rose-Toned Mani
It wouldn't feel right if we didn't include a rose-toned beauty look (we like pink, didn't you know?). This berry and rose-toned manicure is all things pretty, pristine, and polished. We used two separate berry shades to give the look more depth. Adding in pinky nudes and a dusty-rose tied the polishes together perfectly, creating a varied, yet even look. Even with bold, striking berry colors, this manicure feels balanced because we separated the dark shades between lighter and softer hues.
Here are the colors we used: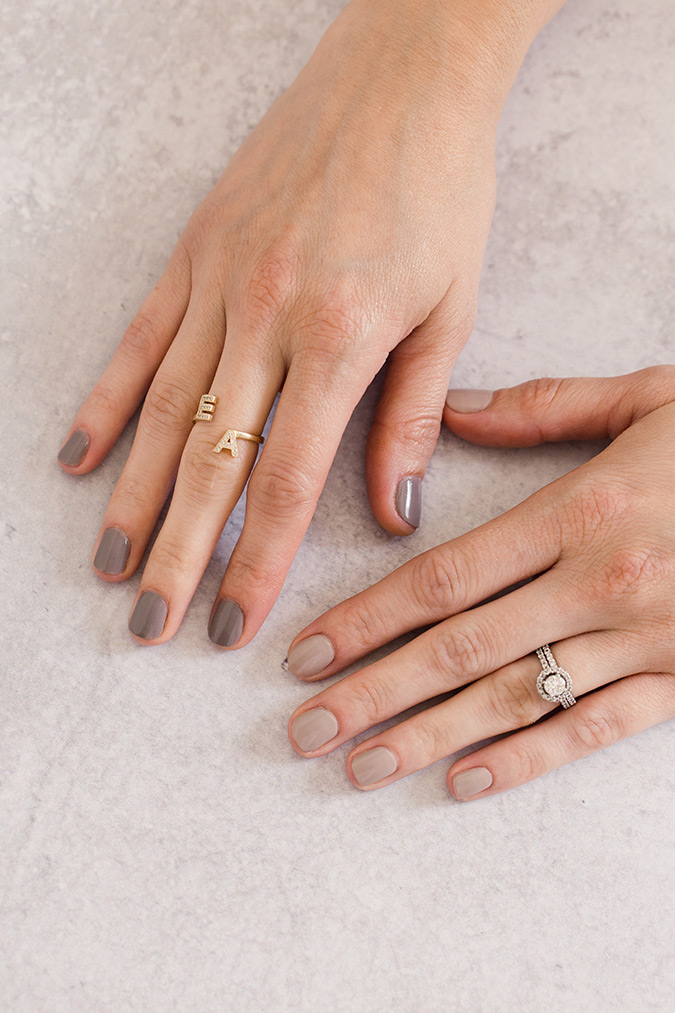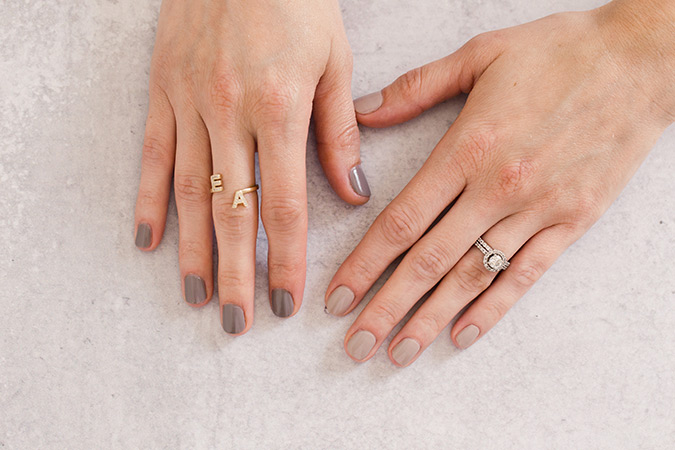 If you're not quite ready to jump into in the multicolored nail pool, a nice alternative to those nails are two-toned looks. Our elegant nude nails are a great way to test out the trend because they're a soft, neutral look that's very flattering with a bit of flair. Try using a color that's a couple of shades darker than your lighter nail polish to spice up your look.
Here are the colors we used:

There you have it! Here are few inspirational looks you can use to absolutely nail (we're at it again) a beautiful, multicolored fall manicure.
What nail looks will you be trying out this fall?

Affiliate links may have been used in this post.