Quiz: The Best Graphic Tee For Your Personality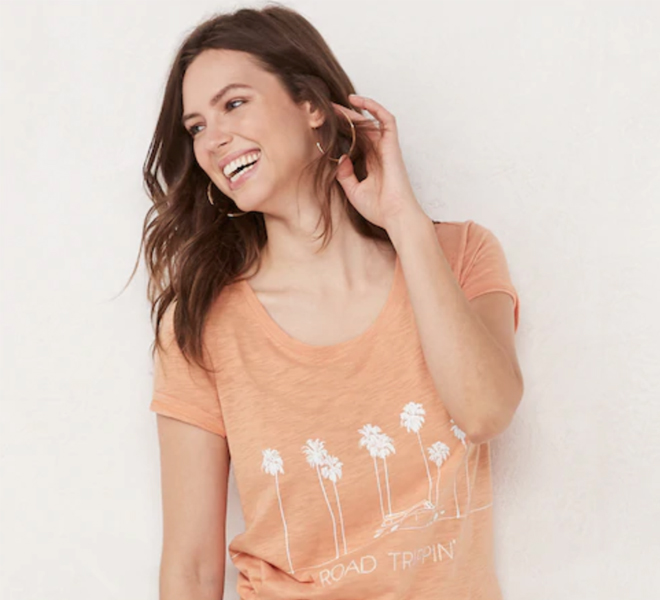 Whether your style is preppy, boho, or all about comfort, graphic tees are a staple piece, and for good reason. They can easily go from day (think cutoffs and sneakers) to night (we're all about a pencil skirt and heels with a fun printed top), they're a fun way to reflect your personality, and best of all, they only get better (and softer) with time. We've been loving all the new graphic tees popping up in Lauren's collection, from cheeky puns to bold prints that will make a statement. With so many fantastic options to choose from (seriously, we need an extra space in our closets to fit our growing graphic tee obsession…) we're narrowing things down in the best way we know how… with a fashion quiz! Keep scrolling to see which new tee fits your personality…
A) A cross-country road trip—the more stops, the better!
B) A staycation. Nothing beats a little R&R in the comfort of your own home.
C) An island getaway. Sun, sand, and an ocean breeze are all you need.
D) Country hopping through Europe.
E) Anywhere, as long as your friends are with you!
When people meet you, the first thing they notice is…
A) Your easygoing nature. Plans changing? No problem!
B) Your positivity. When it comes to turning lemons into lemonade, you're the go-to.
C) How calm you are. You're all about making people feel relaxed.
D) Your adventurous side. You're always up to try new things. Skydiving? Why not!
E) Your sense of humor. You keep your friends laughing all day long.
On a Friday night, you can most often be found…
A) At a spontaneous concert. You always seem to stumble across hidden gems.
B) Checking things off your to-do list before starting your 12-step skincare routine. You love setting yourself up for a great weekend.
C) Coming out of a hot yoga class feeling refreshed and relaxed.
D) Searching for flight deals while you plan your next trip.
E) At drinks with friends, which may turn into dinner, which may turn into dessert. You thrive off of being around others.
A) Something creative. Think photographer, artist, musician, or anything where you get to put your spontaneous ideas to good use.
B) Something that gives back. Whether it's working as a coach, teaching in a school, or working for a nonprofit, your caring personality thrives on helping and connecting with those around you.
C) Something with a good work-life balance. You prioritize your time to recharge, so look for careers that are flexible.
D) Something that involves a lot of travel. You don't like sitting still for too long, so careers in fields like consulting or business (or even aviation) will satisfy your need to jet off.
E) Something that allows you to network. You're at your best when you're chatting with new people.
Your favorite weekend activity is…
A) Driving to a new town for a mini weekend vacation.
B) Volunteering at your local animal shelter. You're happiest when you're giving back.
C) Soaking up the sun at your local beach or pool with a good book.
D) Trying a new restaurant that you've heard rave reviews about.
E) Hosting a backyard barbecue with your friends. Being surrounded by the people you love is your idea of a good time.
If you had to describe your fashion sense in one word, it would be…
A) Comfortable. You never know where the day will take you, so comfort is key, always.
B) Sweet. Your outfits make you smile, and that's all you could ask for.
C) Beachy. Whether you're on the sand or in the office, you like to have a hint of the beach wherever you go.
D) Bold. You're all about making a statement.
E) Playful. Why take life too seriously?
The secret to a good day is…
A) Being up for anything, with no expectations. You never know where the day will take you.
B) Making someone smile. Your day is better when you improve someone else's.
C) Staying calm and not sweating the small stuff.
D) Looking for the next adventure around every corner. You're a thrill seeker to your core.
E) Lots and lots of laughter!
And now, without further ado, here are your results…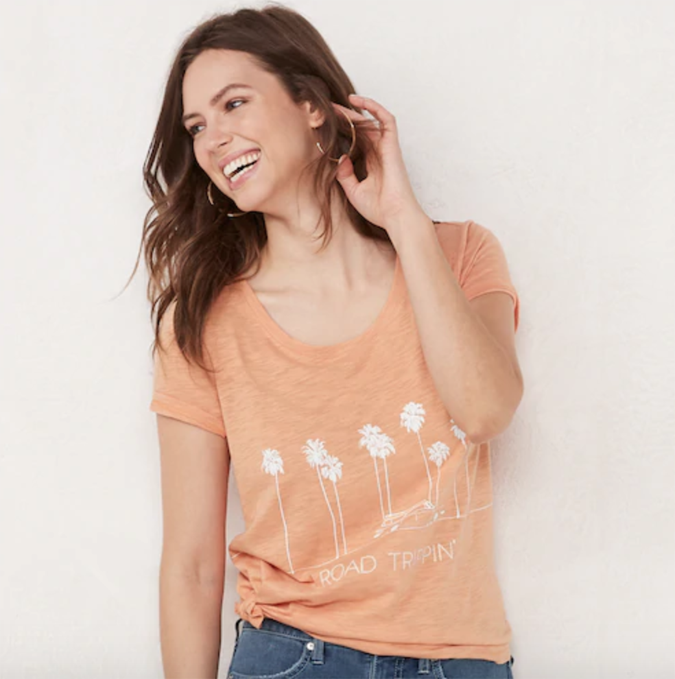 Your easygoing personality and laidback style make this tee the perfect choice. When you're not road trippin' you can be found hanging out with your friends or stumbling upon cool new restaurants and experiences. Your favorite way to see a new place is waking up each day and exploring, sans itinerary, because you know that sometimes the best things are off the beaten path.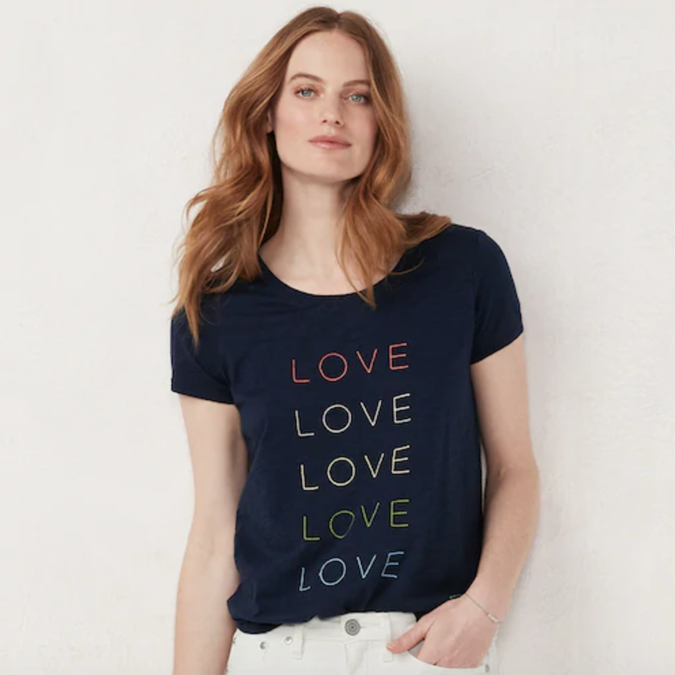 Your caring nature means that you often wear your heart on your sleeve… or in this case, on your shirt. Tell everyone around you what's most important, then head over to your favorite volunteer location to give back to the community. You genuinely love to support others, and this shirt will reflect your boundless positivity.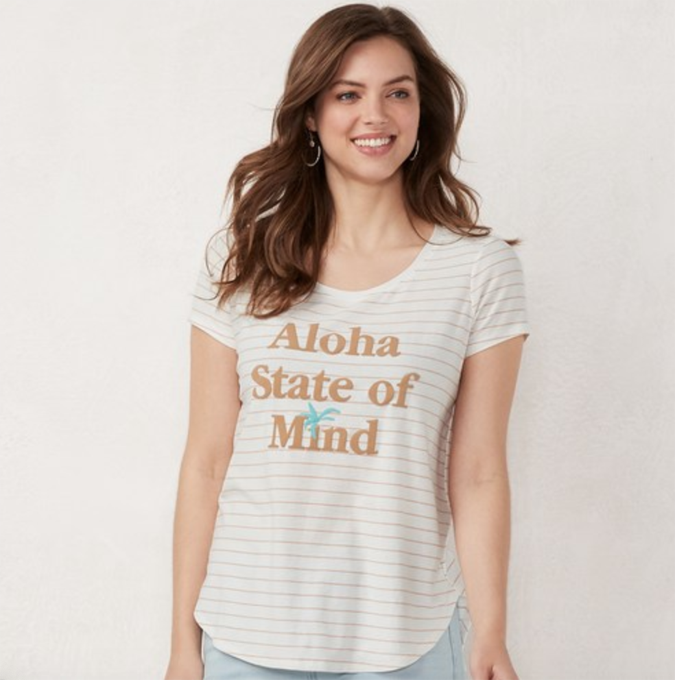 Consider this your official Out of Office alert. If anyone needs you, you can usually be found soaking up the sun at the nearest body of water, so take things a step further and fully embrace the Aloha state of mind. Your calm demeanor makes you someone people want to be around, as you radiate peaceful energy even in stressful situations.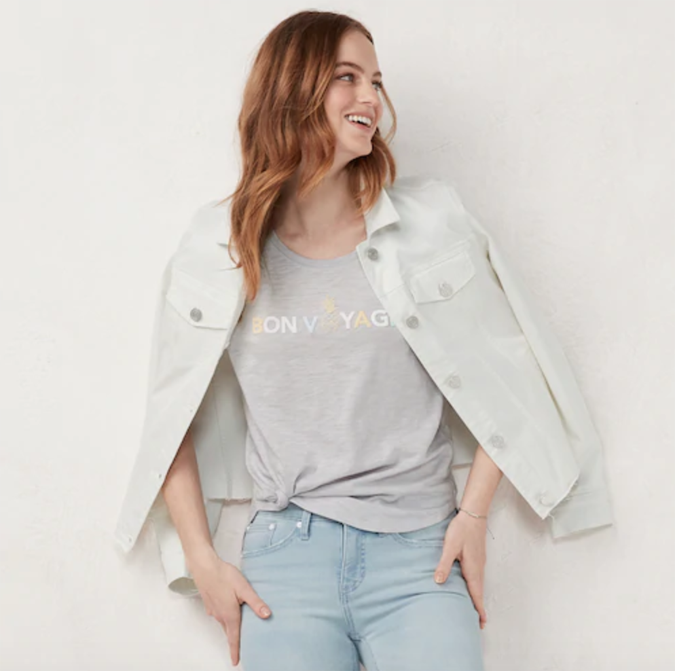 Bon voyage indeed! It's pretty hard to pin you down, but when your friends do, you're always full of stories about your latest adventures. Pick up this style that showcases your fearless side, as you travel from coast to coast or continent to continent, and make a bold style statement.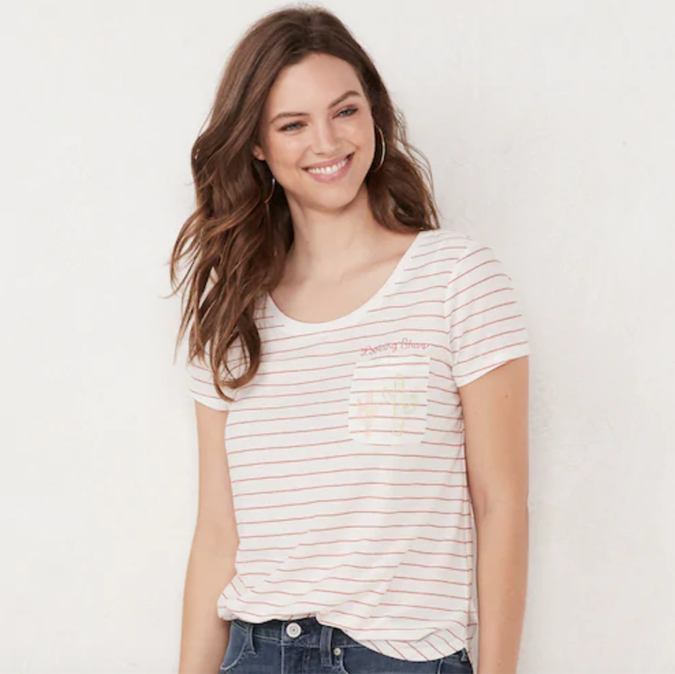 You love a good pun, and this Looking Sharp Cactus Tee is too much fun to resist. Not only do you have the people around you cracking up on a daily basis but now you can let your clothes do the talking (in the chicest, most subtle way). As someone who loves meeting new people, you love this graphic tee as an instant conversation starter, and, who knows? Maybe the beginning of a new friendship.

Does your personality type match your tee?
Sound off in the comments, and find even more graphic tees right here!

Affiliate links may have been used in this post.