4 Things To Know Before Going On An Online Date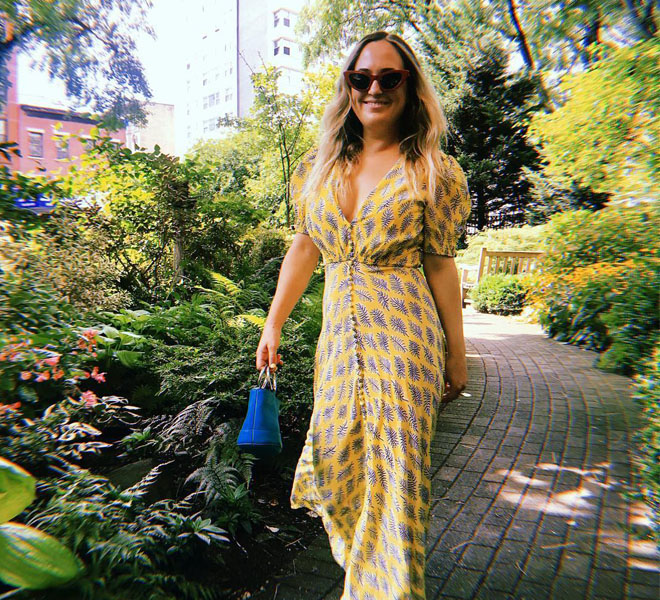 So you've swiped, you've chatted, and now you're finally ready to meet in person… now what? Lauren's childhood best friend (and recent guest on Lauren's podcast) Jilly Hendrix is back with her top tips for that first online date meeting, from the type of date to suggest to how to bounce back from a bad experience. Her number one takeaway? Safety first, always. Keep reading to see her tips, and don't forget to listen to her episode of Asking For a Friend for more…
It's me, Jilly Hendrix, Asking For A Friend podcast guest, back with even more tips to make your online dating experience as fun and stress-free as possible. If you've ever downloaded a dating app, only to panic at the idea of meeting in person, you're not alone. Not only is it intimidating to imagine seeing the person you've been texting face-to-face, it can also bring up some concerns about safety, and rightfully so. With that in mind, let's jump right in to my most important tip…
Safety is always #1. Make sure your date is in a public place where you feel comfortable, like a local bar or restaurant. It's great to set up a first date as drinks or coffee and if you're having fun you can always suggest staying for dinner or lunch. This type of date is great because it can go for 30 minutes or 3 hours, giving you an easy out if you're not feeling it. Just remember, it's important to be open, but also you just met this person, so you don't need to tell them everything right away or do anything you aren't comfortable with. The right person will be OK with this!
If you're feeling particularly nervous before heading out, remember that everyone is looking for a connection or else they wouldn't be on the apps. The key is to find the person who is looking for the same connection you are, and if this date isn't the one, chalk it up to a learning experience and keep looking.
You will have bad dates, but don't let that discourage you. If you keep putting yourself out there, you will meet your person. And if this date is less than thrilling, you'll know what things to look for on your next one.
Be YOU! You will meet the right person when you create the profile that shows who you really are and when you are that same person on the first date. If someone messages you and asks you out, they are interested in you as you are. Think of that as a confidence booster and always be yourself. Just remember, the person on the other side of the table is just as nervous as you are. And if you're on a date and the person isn't treating you nicely or you're not enjoying yourself, you can always get up and leave. Stay true to yourself and what you're looking for, and you will find your person.
Have any dating questions for me? Drop them in the comments below.
Affiliate links may have been used in this post.