Ask Lauren: How to Make Time For Your Relationship After Having Kids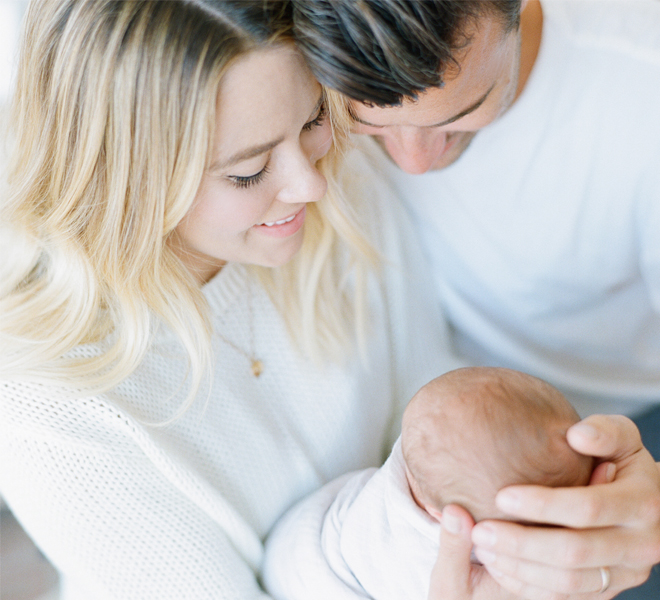 It's been a minute since I answered one of your questions on the blog. But today my Ask Lauren column is back by popular demand. With Valentine's Day coming up tomorrow, I thought I'd tackle a relationship question I received. I've had several fellow new mamas comment on my social media asking how to make time for your relationship after having a baby. I'm no expert, but it is definitely something I've been thinking about lately.
The answer is that you have to make a real effort. Before kids, it was easy to have spontaneous date nights and decide at the last minute whether you wanted to go out to dinner or see a movie. Once you have a little one, you need to book a sitter and plan out your evening to a tee so you can make the most of your time alone together. This year, I made it my official New Year's resolution to plan more date nights with my husband. It doesn't happen every single week, but so far we've been good about getting at least a couple date nights on our calendar every month. We don't wait until we get invited to a wedding or party. Instead, we plan a night out together no matter what. I recommend putting dates on your calendar ahead of time and booking your babysitter early—even before you nail down actual plans. Just going out to dinner at a local restaurant can be really nice. It's fun to get even a little dressed up since I mostly live in my LC Lauren Conrad Weekend Collection these days.
And if making it out of the house just isn't in the cards, don't underestimate the importance of spending quality time together at home. Instead of retreating to your separate corners of the house after baby's bedtime, plan to cuddle up and watch a movie on the couch together, bake something, or play a card game. There are many nights where William and I might be catching up on work or working on our own separate projects, so we also make sure to have nights where we just hang out together.
Now, here are some outfits to inspire your next date night…

And some adorable picks for your evening in…

Do you have any tips of your own?
Happy early Valentine's Day!
Affiliate links may have been used in this post