Tuesday Ten: Ways to Get Next Level Organized in 2019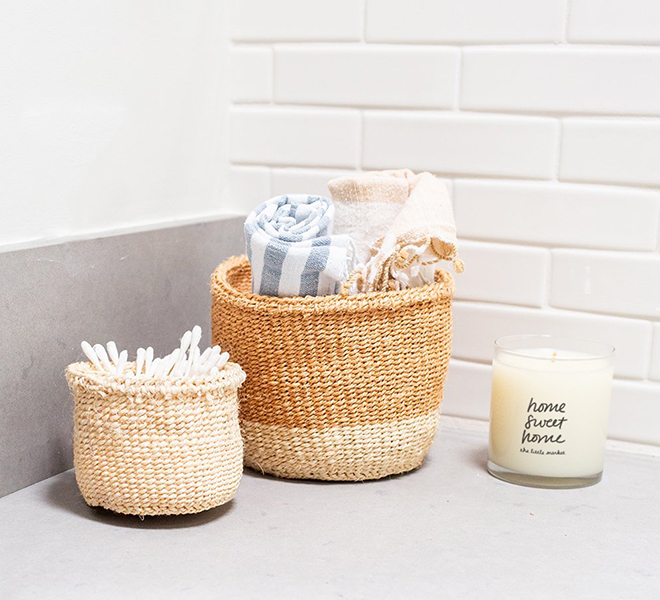 I always try to start the year off on the right foot, and getting organized is a great way to do that. Even if you're already a pretty organized person, there are a few things you can do to take that to the next level. A year ago I enlisted the help of the professional organizers from The Home Edit, and I've been trying to keep up the good work. If getting organized is one of your goals too, check out a few tips and techniques below…
1. Open Your Mail Everyday
Let's start with one of the easier items on this list. Many people are guilty of letting mail pile up on a console table or countertop. Set a goal this year to open and sort through your mail each and every day. Immediately toss any junk mail or items you are done with into the recycling. Take items that require follow-up to your desk and make sure you respond to them within a day or two.
Photo: Jessi Burrone for LaurenConrad.com
2. Have a Designated Spot for Bits and Baubles
If you're lacking a proper spot for small items, you will end up letting your junk drawer get way out of hand. In an ideal world, there would be no such thing as a junk drawer. Instead, corral any tiny items (from buttons to paper clips to loose change) into a small dish or trinket tray like the ones from my LC Lauren Conrad collection.
3. Decant Your Pantry Staples into Clear Storage
Talk about next level organization. If you've ever stopped and stared at an image of a perfectly organized pantry, you'll notice that all of the pantry staples (like pasta, grains, and cereal) are decanted into clear containers. Doing this will actually save space in your pantry (since you're not dealing with all different size boxes and bags) and make it easier to find the ingredients you're looking for. It looks pretty, too!
4. Use a Uniform Set of Hangers
The very first step in organizing your closet is investing in a set of good hangers. Having a mish-mash of different hangers makes it harder to move them around and look for clothing. My personal favorite are slim line velvet hangers.
5. Check Expiration Dates and Do a Big Purge
If it's been a while since you last checked, make sure that your medicine cabinet, pantry, refrigerator, and makeup bag are not housing any items that are past their prime. Having a clean slate will help you keep those spaces organized.
6. Bring on the Baskets
Baskets are a great secret weapon for storing items that are less than attractive on their own. The handwoven baskets that we sell at The Little Market make beautiful pieces of home décor and are also a practical way to round up towels, toiletries, toys, laundry, craft supplies, and practically anything else you can think of.
7. Love Your Label Maker
If you can't see something, you won't end up using it. Make use of labels in every storage space in your house, from the pantry to the powder room.
8. Try a Turntable
A turntable, or "lazy susan," is a great way to keep everything accessible in deep cabinets. You can utilize one in your pantry, in your bathroom cabinets, and more.
9. Color Code
Color coding is a great system for organizing things like books, clothes, beauty products, craft supplies, children's toys, and more. Not only does it look lovely, but it makes it easier to find things, too.
10. Swap in Stackable Storage Boxes
If you don't have a custom built-in closet, stackable storage is the next best thing. Clear storage bins and stackable shoe boxes are a very worthy investment.
Do you have any other tips for getting organized?
Share them in the comments below, please!
Affiliate links may have been used in this post.