Style Guide: The 10 Trends I'm Most Excited to Try in 2019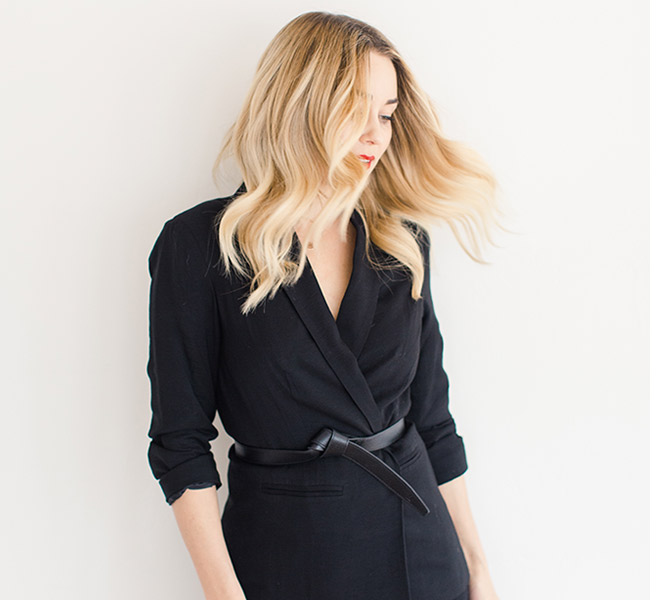 Raise your hand if your wardrobe needs a resolution or two in 2019. I know that my own closet can use a little pick me up, and what better time to do so than the clean slate of the new year? It may be the middle of the winter season, but there are so many trends to look forward to in the coming months. From switching up your accessories to repurposing trend you might already have in your arsenal, these next 10 trends will give you the refresh you're craving. Keep scrolling to see what they are…
1. Belts
There was a time in my life where I belted pretty much everything. Now I reserve it for special occasions or instances when I feel like a simple outfit could use a little elevating, like in the photo above.

2. Blazers
Because of the cooler months, blazers have already been on department store racks everywhere. I've made it a point to add my favorite silhouettes to my LC Lauren Conrad collection, and I'm happy to keep this trend alive and well in 2019.

3. Neutrals
If I had to trade in my signature pastels for anything, it would be neutrals. Keeping neutrals on hand can actually make it easier to put together an ensemble together since they go with just about anything.

4. Animal Print
While I'm not one to wear head to toe leopard, I love the idea of incorporating an animal print heel or belt to complete a look. Go wild, it's encouraged this year!

5. Phone Crossbodies
When it comes to your handbag, smaller is in for the new year. I'm still a fan of tote bags especially when traveling, but 2019 is all about bags that hold your necessities and nothing more. The next time you're headed out for the night, consider carrying a phone crossbody like the handbags below…

6. Dalmatian Dots
I have always been a fan of a classic polka dot so I'm pretty excited about this next trend. Whether it's traditional black and white or something a little more colorful, you can't go wrong with a Dalmatian dot.

7. Bandana Scarves
This year's it accessory? The bandana scarf. Whether it's tied in your hair, around your neck, or on your handbag, there's no wrong way to wear it. Consider bandana scarves the embellishment that keeps on giving.

8. Jumpsuits
There's nothing more effortlessly chic than a jumpsuit. While I've included a couple of cozy options in my latest Weekend Collection, I love wearing jumpsuits to dressier occasions as well.

9. Sunshine Yellow
The sun may not be shining as much this time of year, but at least your wardrobe can be. Yellow is proving to be 2019's color of choice, and if done right, this is a step in a sunny direction.

10. Wrap Dresses
This dress silhouette may not be a new one on your radar, but you'll be sure to see it a lot more this year. I love how wrap dresses flatter any body type and add a touch of femininity that I'm always looking for in an outfit.

What trends are you most looking forward to in 2019?
Let me know in the comments!

Affiliate links may have been used in this post.