Hair How To: A No-Fuss Fishtail Tutorial From Amber Fillerup Clark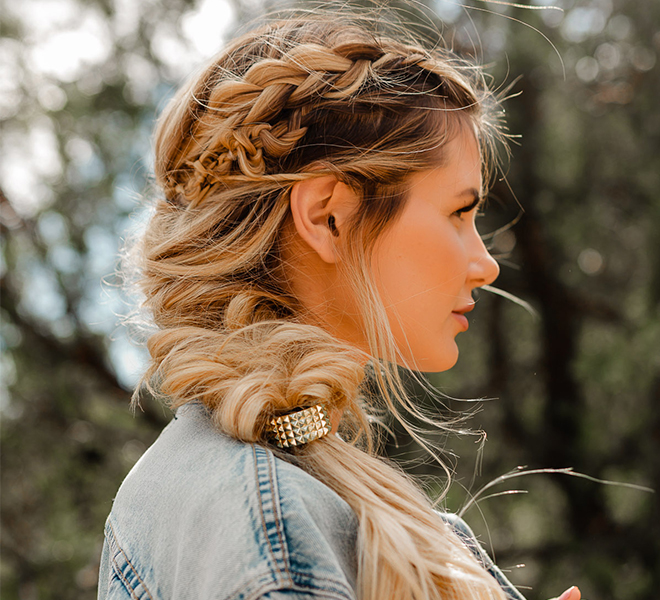 Today one of Team LC's very favorite bloggers and beauty entrepreneurs, Amber Fillerup Clark of Barefoot Blonde and Barefoot Blonde Hair, will be sharing an original beauty post with all of you! Keep reading to see her no-fuss fishtail tutorial, just in time for your Thanksgiving festivities…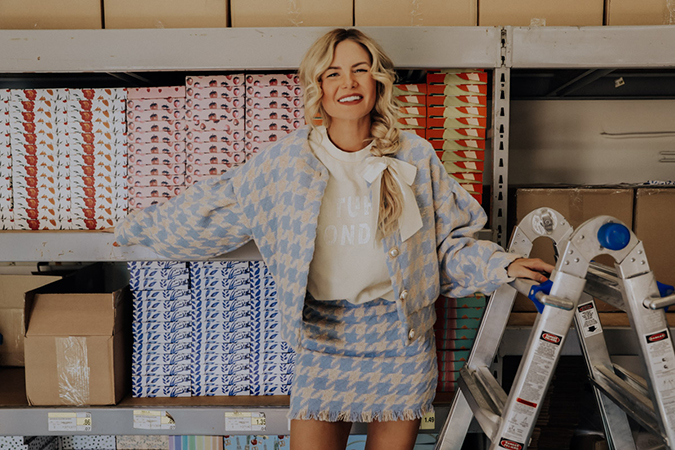 Hi everyone! It's Amber Fillerup Clark of Barefoot Blonde. You've baked pies and have a turkey ready for the big day, but you also want your hair to be ready for the Thanksgiving festivities. We have a hairstyle that will look effortless, yet totally chic. Enter the fishtail braid—your new go-to braid that not only looks amazing, but is easily achievable in under 10 minutes! Wear this hairstyle and your pumpkin pie won't be the only thing receiving compliments!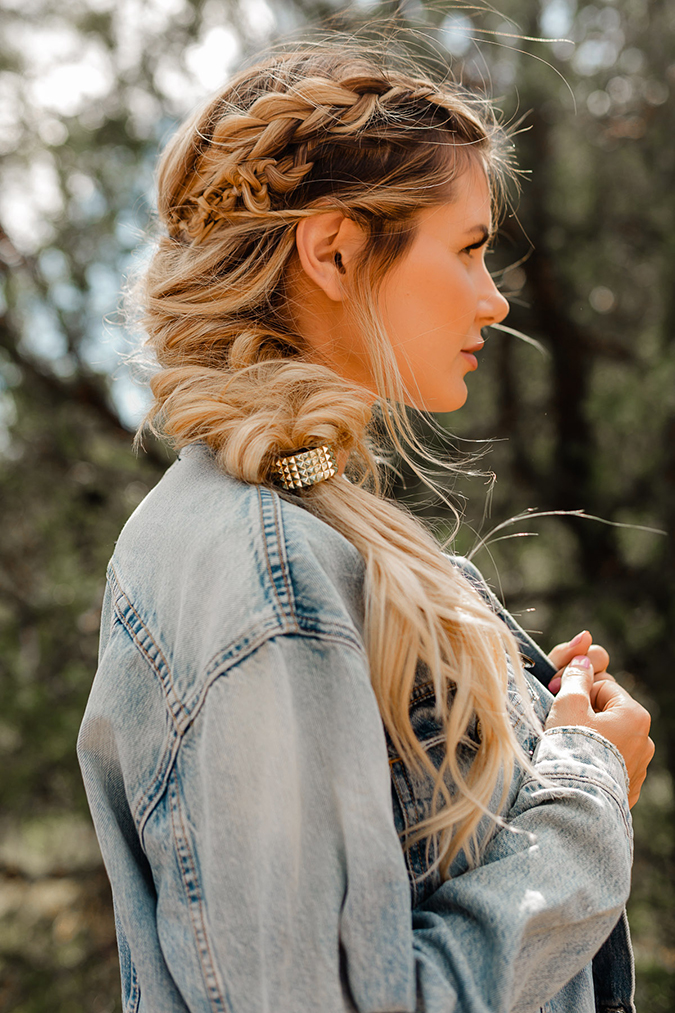 Fishtails may seem complicated, but you can totally do this. Once you practice a couple times you will get the hang of it and think this isn't hard at all! There are two ways to do a fishtail braid and we are going to teach you both in our video tutorial. Each starts with two sections, and you always take hair from the outside. Make sure to use both hands and have one section in each hand. The first way is to take a small outside section from one of the larger sections and cross it over to the other section. Repeat this again with the other section. Keep going and crossing small pieces over from the alternate section.
The other way is doing the exact same thing but crossing the hair under. It will make the fishtail look a little different. The key to making a fishtail look so big and full is after you have crossed over or under, pull on the outside of the loops to add volume.
Now that you know how to fishtail you can add this to your Thanksgiving look! I think doing a half-up fishtail is the way to go. You still have some hair down for some length and movement, then add a fishtail to make it fun. For the look below we first inserted the Barefoot Blonde Hair Classic set for added length and volume. Then, we gathered the two sections of hair from around the face and brought them to the back to fishtail. This fishtail is done with method one and then pulled out to make it extra voluminous.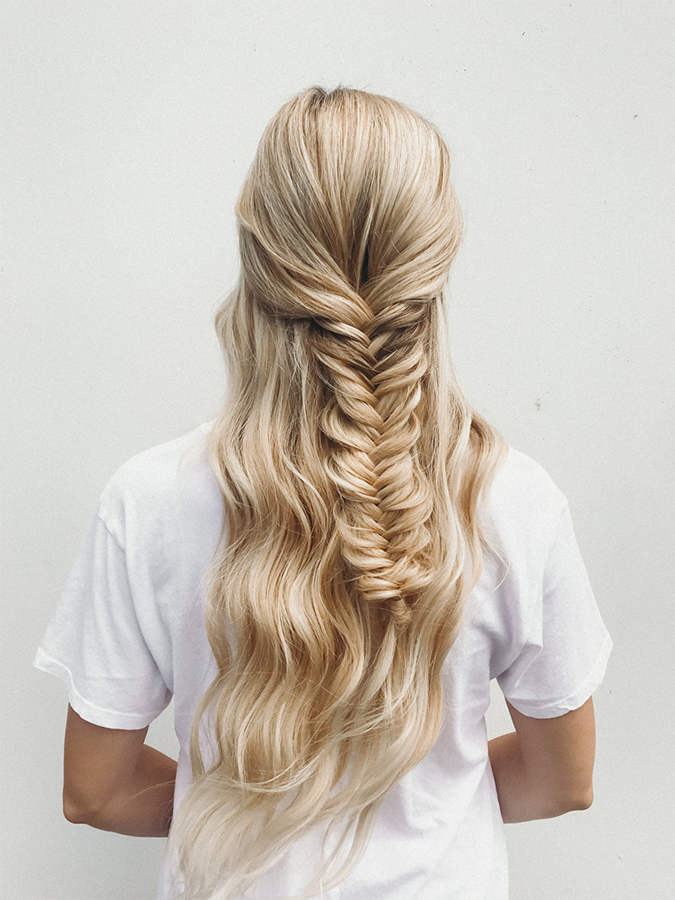 Are you going to give this hairstyle a try for Turkey Day?
We hope you enjoy the tutorial and your Thanksgiving Day!
Affiliate links may have been used in this post.