Prepping for the holiday season starts a little early in my house. I love to enjoy the festivities and decorations for as long as possible since it all seems to pass by in the blink of an eye. I know, I know… it isn't lost on me that we still have Thanksgiving menus to plan. But as soon as the leftovers are put in the refrigerator, you can bet that I'm ready to celebrate the next holiday. That being said, I already have some ideas on how I want to deck the halls. If you're thinking ahead like I am, today's post is dedicated to decorating your mantel three fun and festive ways using my brand new LC Lauren Conrad holiday collection. From a bright and colorful bottle brush forest to an array of fresh florals and greenery, these three setups are not only super easy, but super chic as well. Keep scrolling to get into the holiday spirit with me…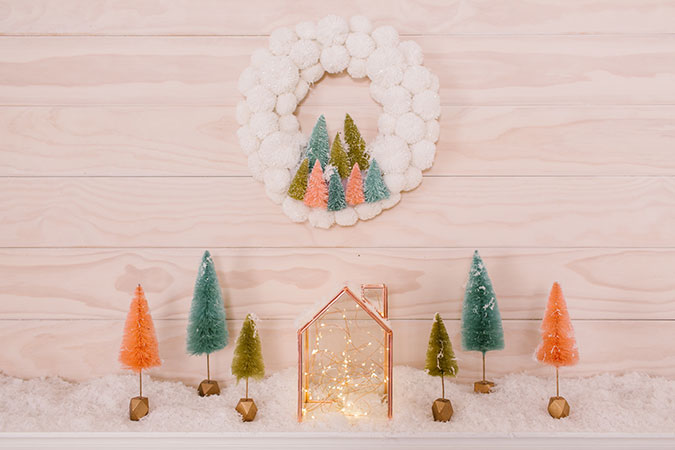 Bottle Brush Mantel
Nothing says happy holidays quite like faux snow and twinkly lights. This colorful bottle brush forest mantle is easy to put together and instantly transforms your space into a winter wonderland. Using bottle brush trees, a pom pom wreath, and a glass house lantern from my latest holiday collection, this mantel is easily one of my favorite setups.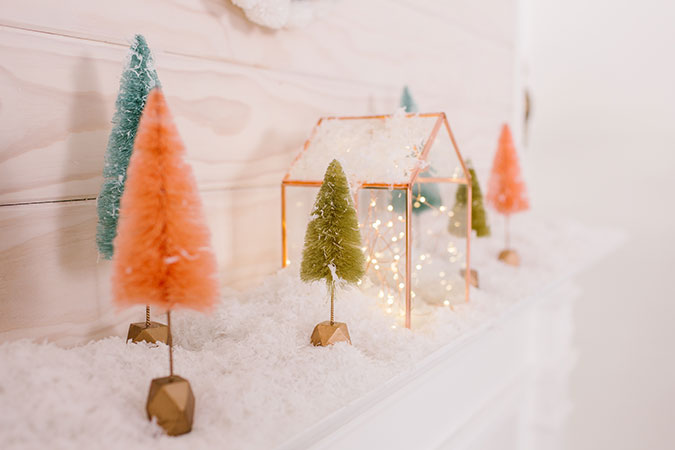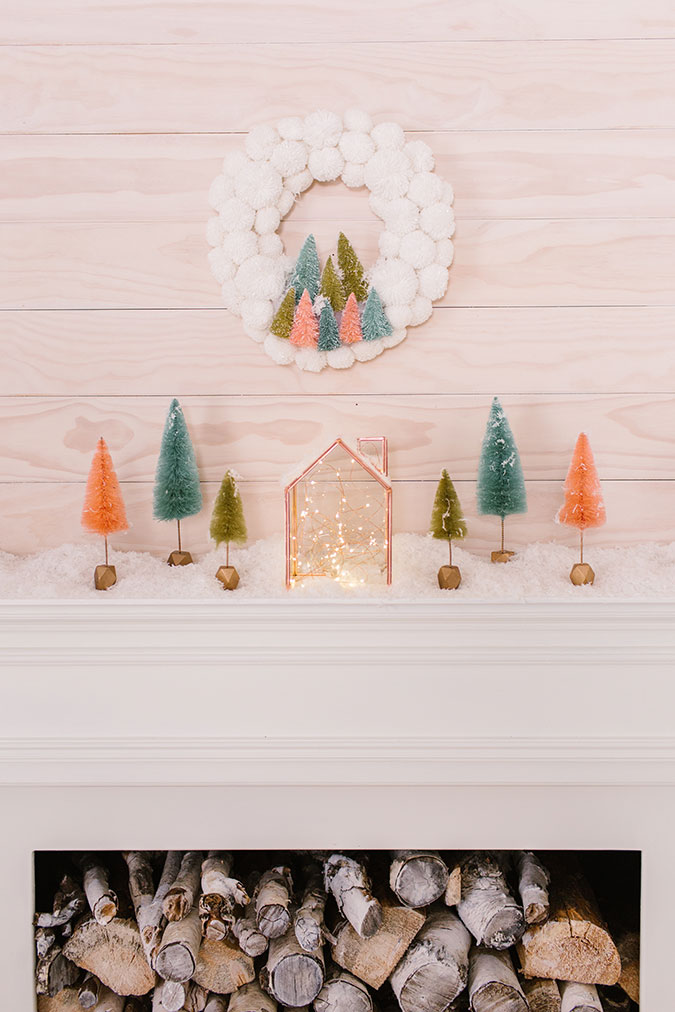 shop holiday décor…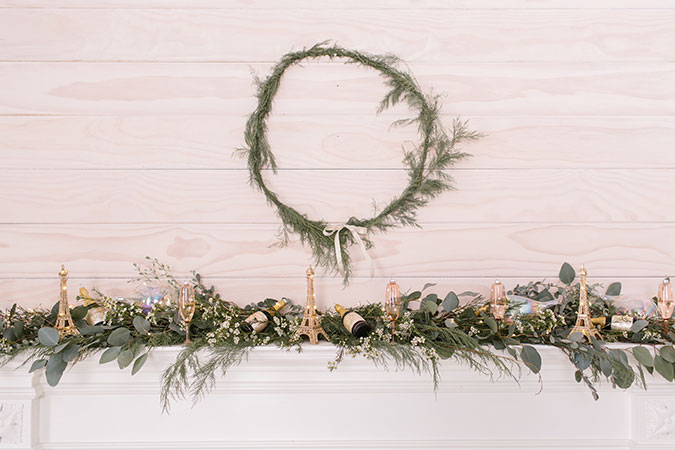 French Inspired Mantel
Daydreaming about a romantic holiday abroad? Bring a little piece of Paris to your home décor with this mantel setup. Nestled in fresh foliage, my new champagne bottle, champagne glass, and iridescent teardrop ornaments will have your home sparkling like the Eiffel Tower does at night. And how sweet is the handmade wreath hanging above it all? Just fasten some evergreen branches together with wire or floral tape and you have yourself the perfect finishing touch. Or simply click here for a step-by-step wreath tutorial.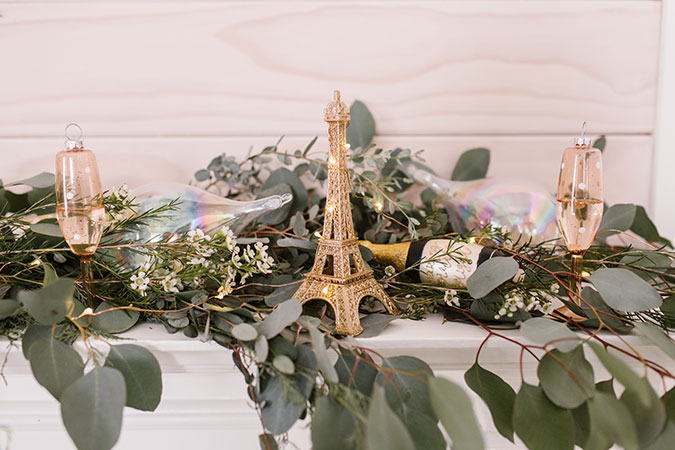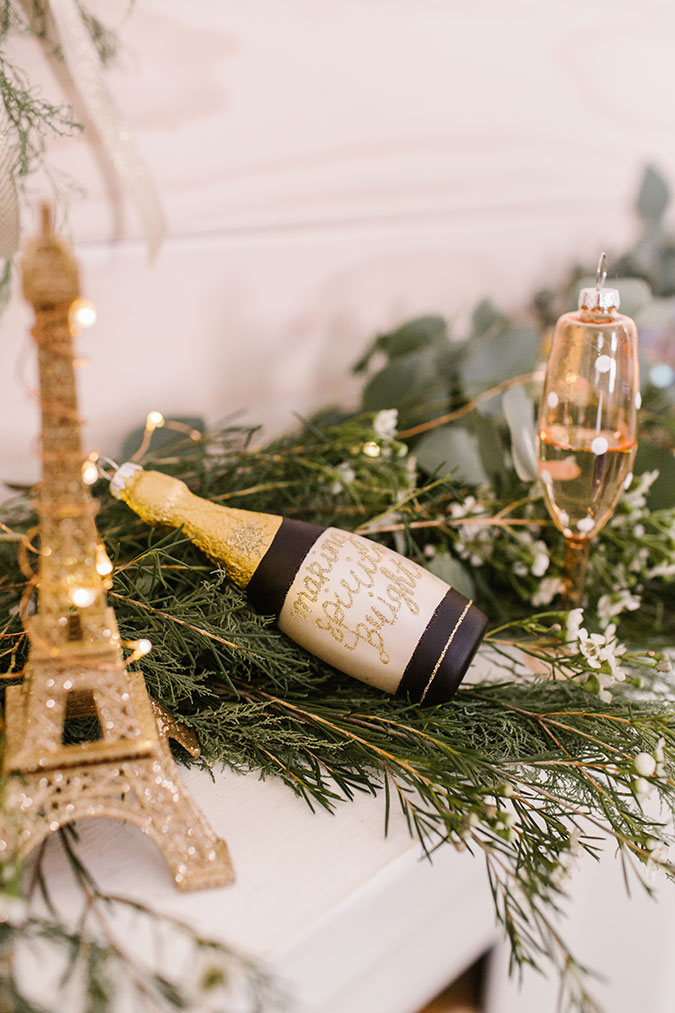 shop holiday décor…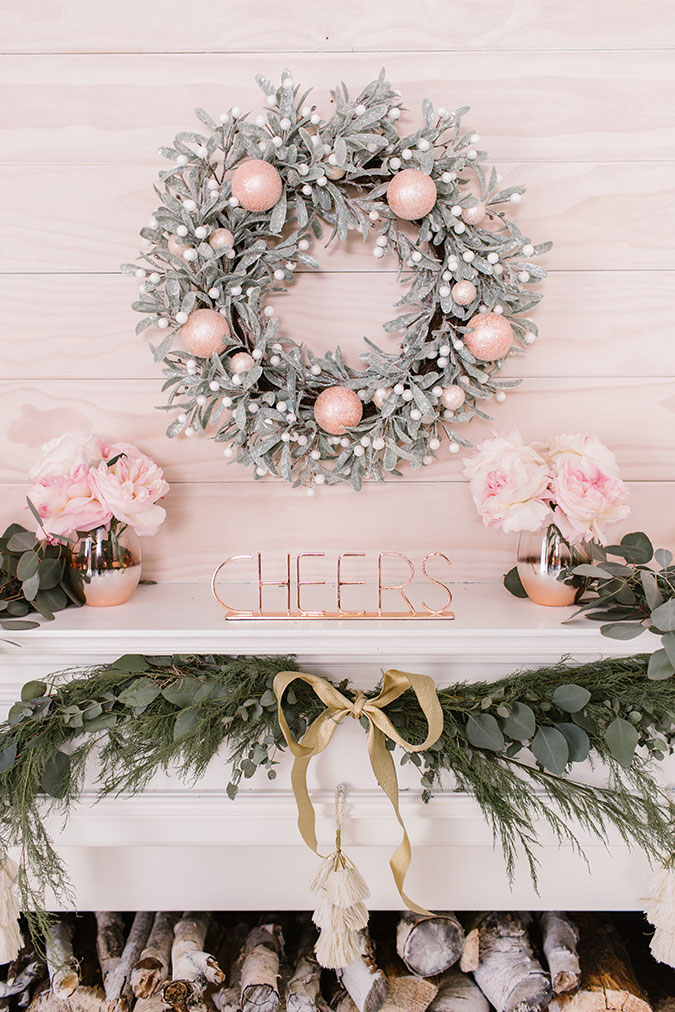 Fresh Flowers Mantel
I couldn't let a holiday pass without incorporating at least a little bit of blush pink. This rosy mantel setup is complete with fresh greenery, vases of fresh flowers, and my new LC Lauren Conrad tealight candle holders. I love how the candle light really makes the wreath sparkle too. Don't forget to top it all off with a big ol' bow and a tassel or two. Cheers to a chic holiday season!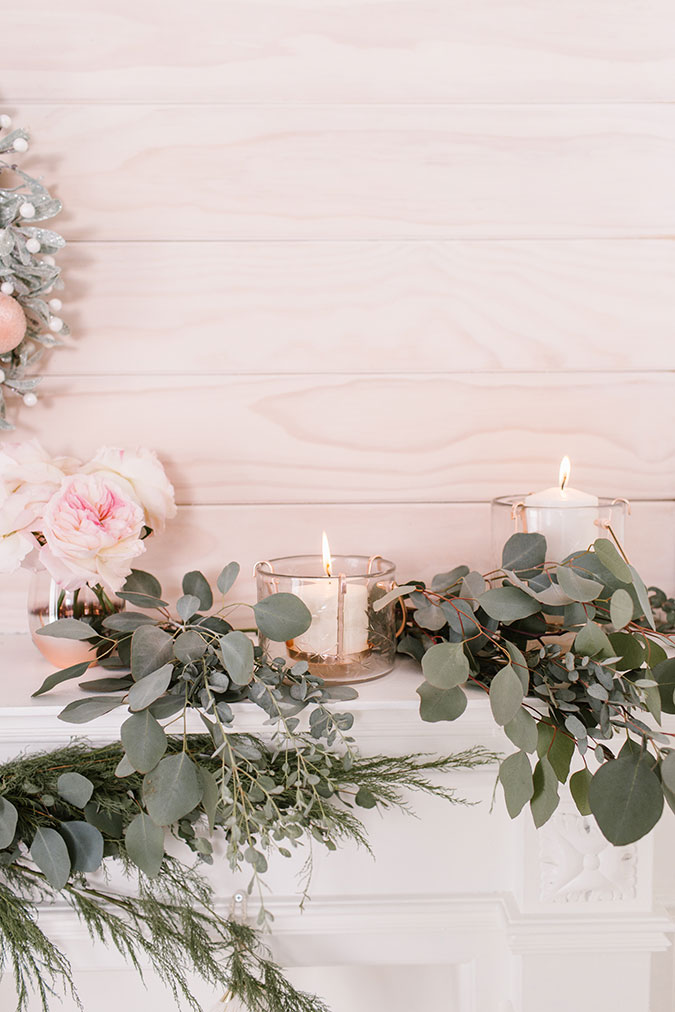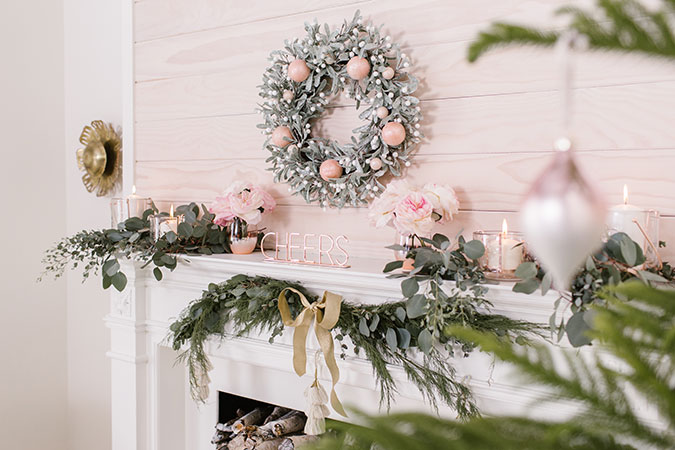 shop holiday décor…

Which one of these decorated mantels is your favorite?
Let me know your thoughts in the comments below, and don't forget to take a peek at all of the fun holiday décor in my new LC Lauren Conrad collection.
XO Lauren
Shop This Story…

Photos: Jessi Burrone for LC Lauren Conrad
Affiliate links may have been used in this post.