Tuesday Ten: The Best in Loungewear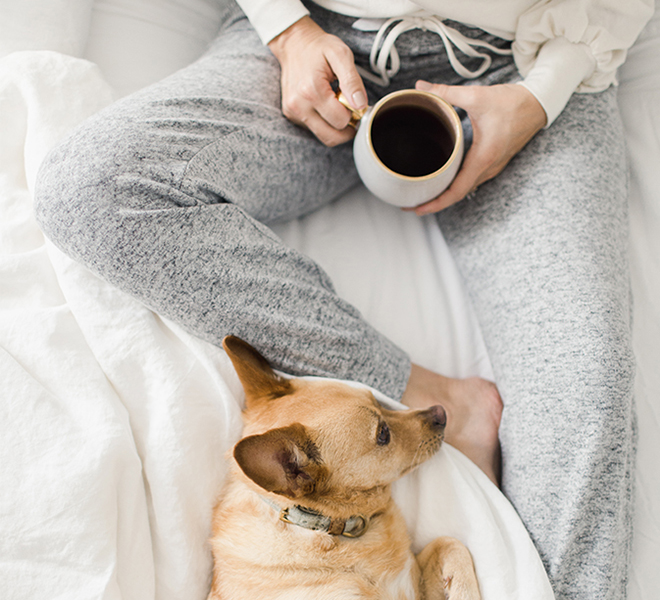 Sure the temperature still hasn't dropped below 70 degrees here in California, but something about this season makes me want to cozy up and slip into my most comfortable clothes. If I'm not getting dressed up for a business meeting or an event, much of my fall wardrobe consists of loungewear. But before you get that concerned look on your face, rest assured that I'm not spending my day in old flannel pajama pants. Lucky for me, there's been a huge influx of chic loungewear brands lately, so I can feel comfy and cozy without resorting to old sweat pants. That's also why I designed my LC Lauren Conrad Weekend Collection, consisting of all my favorite loungewear pieces that I have really been living in. It's the perfect wardrobe for anything from running errands to working from home to watching a movie to chasing my kid around. Check out a few of my top loungewear picks (from my own brand and other brands) in today's Tuesday Ten…
1. LC Lauren Conrad Weekend Drawstring Crop Sweatshirt, $30
The slightly cropped silhouette on this sweatshirt keeps it looking chic instead of oversized or baggy. It's perfect for sleeping in or Sunday morning trips to the farmer's market.
2. Saturday/Sunday Whistler Waffle Pullover, $78
I'm a firm believer that pastels should be worn all year round, and I love the light blue hue of this cozy pullover.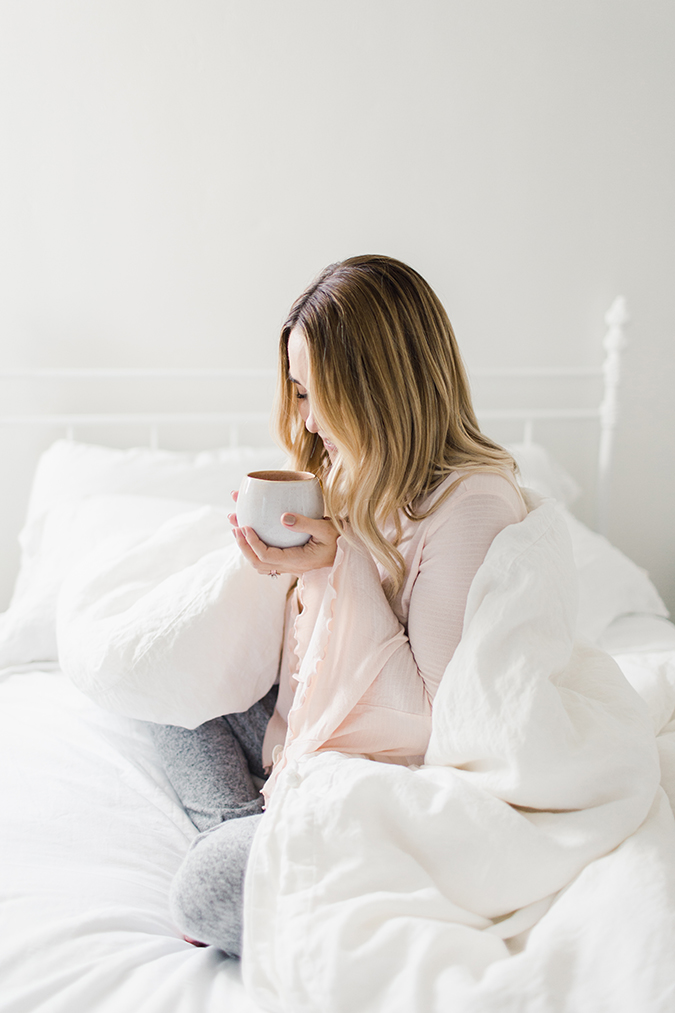 3. LC Lauren Conrad Weekend Striped Flare-Sleeve Tee, $22
I love a good statement sleeve, even on my loungewear. I've been living in this top from my Kohl's collection.
6. Splendid Ribbed Maxi Dress, $69
Loungewear doesn't have to be all sweats and sweatshirts. There are cozy skirts and dresses like this one that qualify as well.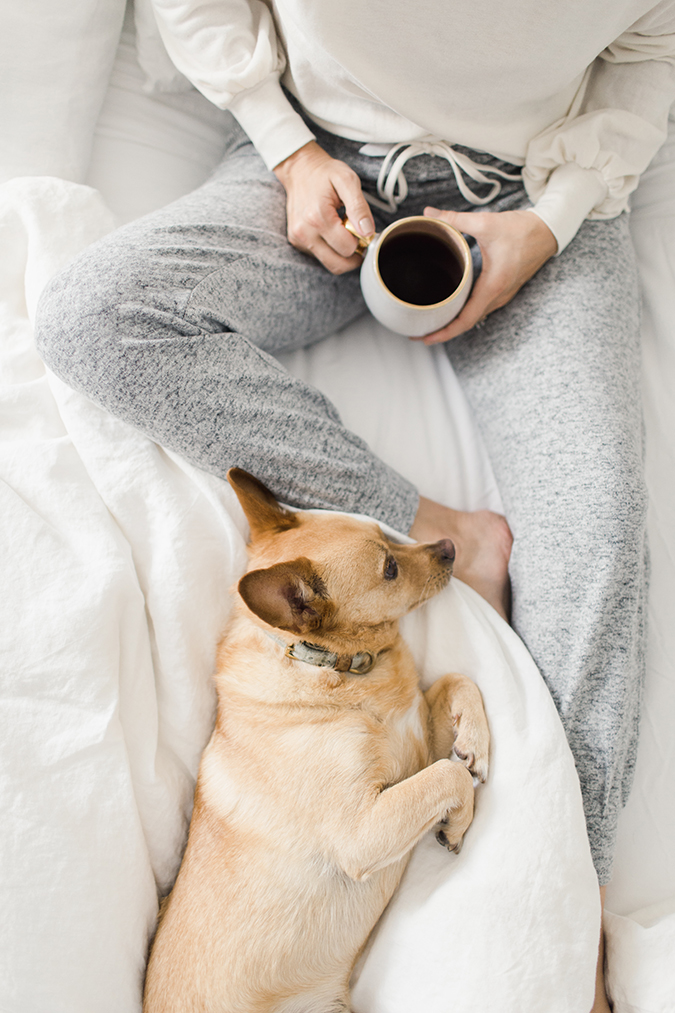 7. LC Lauren Conrad Weekend Drawstring Jogger Pants, $30
I went searching high and low for the perfect pair of joggers that didn't feel frumpy. And when I couldn't find them, I designed my own.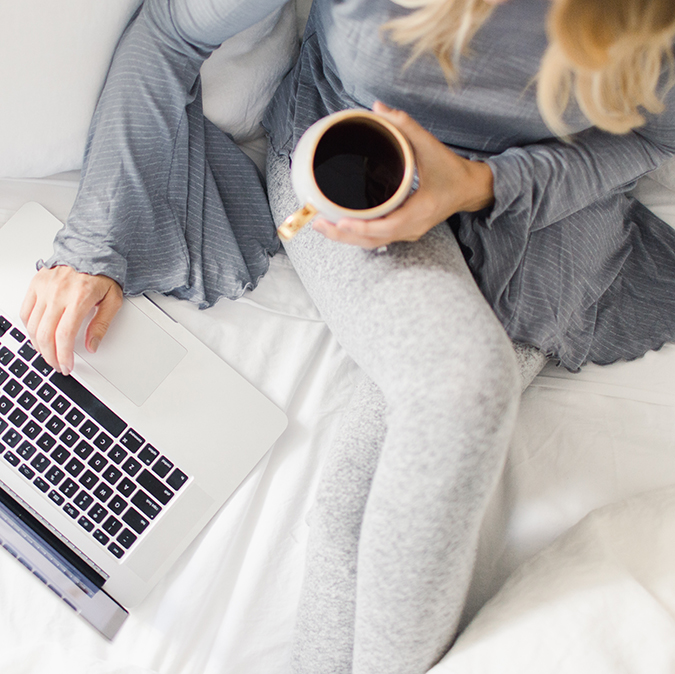 8. LC Lauren Conrad Weekend Pull-On Knit Leggings, $30
You can never have too many pairs of leggings. I love this knit pair for fall because they are a little warmer and cozier than average.
9. Madewell Maybe Later Mainstay Sweatshirt, $75
If this is your motto on lazy Sundays, why not wear it on a sweatshirt? Everyone deserves at least one day a week to push all plans aside and just take it easy.
Which piece will you be adding to your wardrobe?
Photos: Jessi Burrone for LaurenConrad.com
Affiliate links may have been used in this post.