Edible Obsession: Halloween Cake Decorating Ideas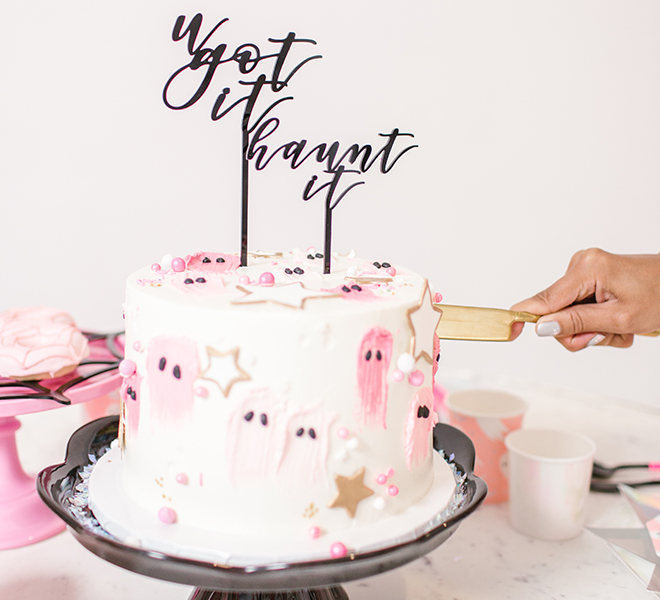 Earlier this month we shared one of our very favorite photoshoots to date. This blush pink Halloween party with our friends from But First, Party! and Bonjour Fête took our holiday obsession to a new level with its dry ice cocktails, spiderweb-adorned donuts, and festive balloon spread. We've since featured the not-so-secret recipe behind the most delicious pumpkin cake pops, so today we thought we'd highlight another element that we adored from the spooky soirée. We just can't get enough of Lauren Lowstan's ghost and star-studded cake.
We've shared a handful of cake recipes with our readers over the years, but recipes are only half the fun! If you've been wracking your brain for some festive ways to dress up your desserts, this post is for you. From cake toppers to fondant cut outs, we're sharing all of the swoon-worthy details from Lauren Lowstan's latest creation. Keep scrolling to snag her secrets…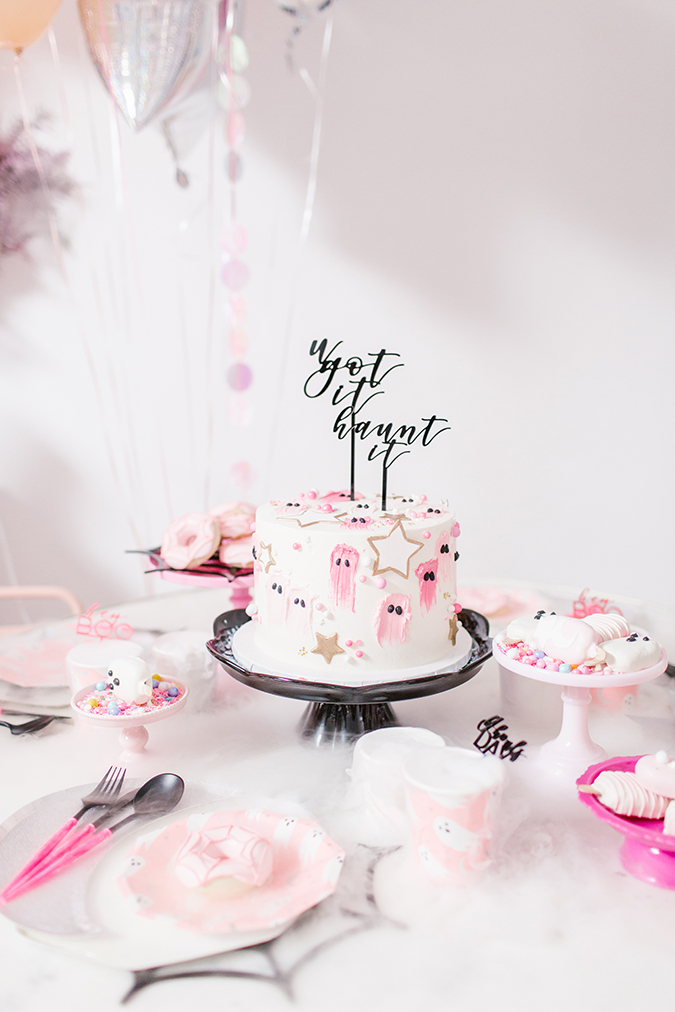 The easiest way to dress up your cake and really set the mood is with a festive cake topper. This 'u got it haunt it' cake topper was such a fun way to play up our theme and give it a one-of-a-kind feeling. Party hubs like our friends at Bonjour Fête and even Etsy have a unique selection of the cutest cake toppers.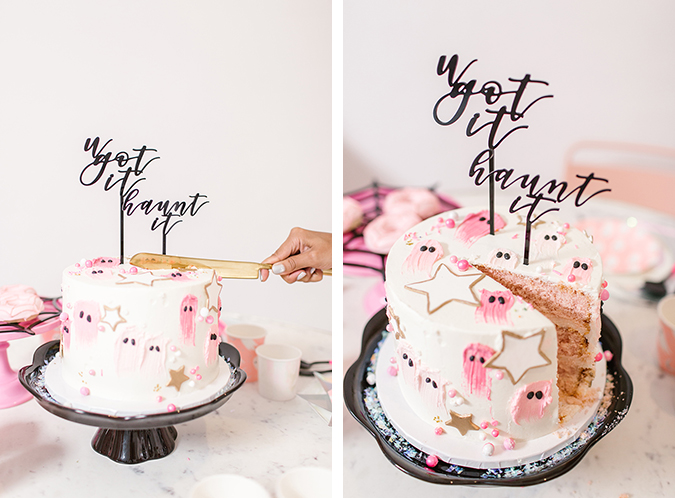 You don't have to be a pastry chef extraordinaire to get creative in the kitchen. The fondant stars found on Lauren Lowstan's cake can easily be replicated by rolling out fondant and cutting it into shapes with various cookie cutters. Just add a dollop of frosting to the back of each shape and stick it onto your confections. Simple enough, right? Find some of the cutest cookie cutters here.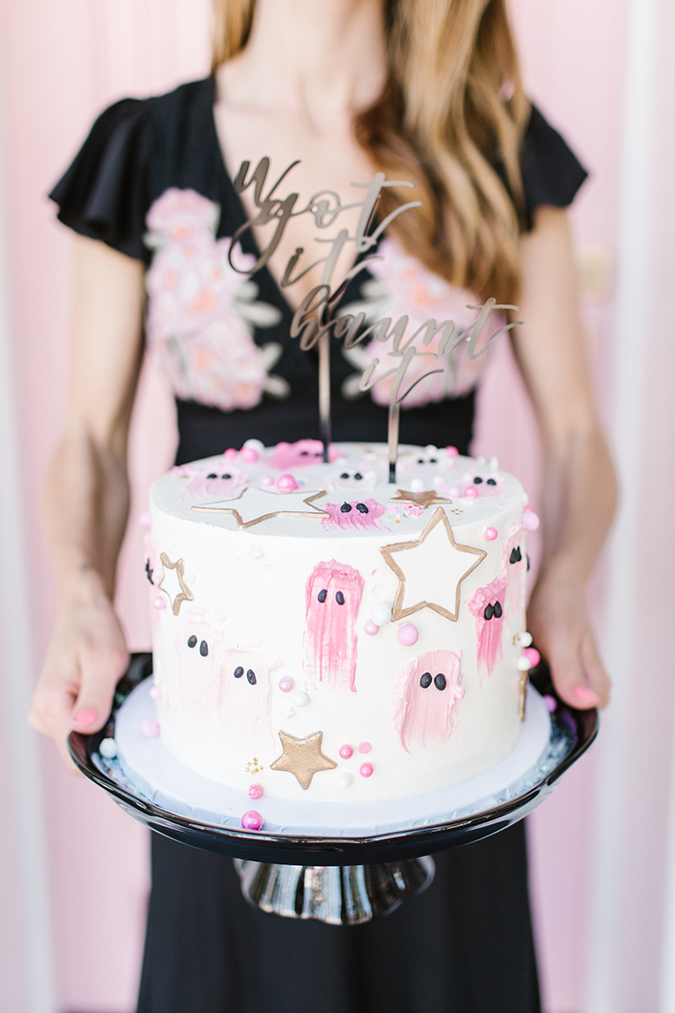 For us, frosting is just as important as the actual cake. Whether it's a simple buttercream or rich ganache, toppings can make all the difference. Mastering things like cake lettering or piping rosettes can be tricky, so we love how Lauren Lowstan simply brushed colored buttercream onto the cake to create little ghosts. Just add sprinkle eyes and you have sweet and spooky friends.
What are your best cake decorating ideas?
Let us know in the comments!
Affiliate links may have been used in this post.