Nail Files: Our Olive & June Mani Inspired by LC Lauren Conrad Prints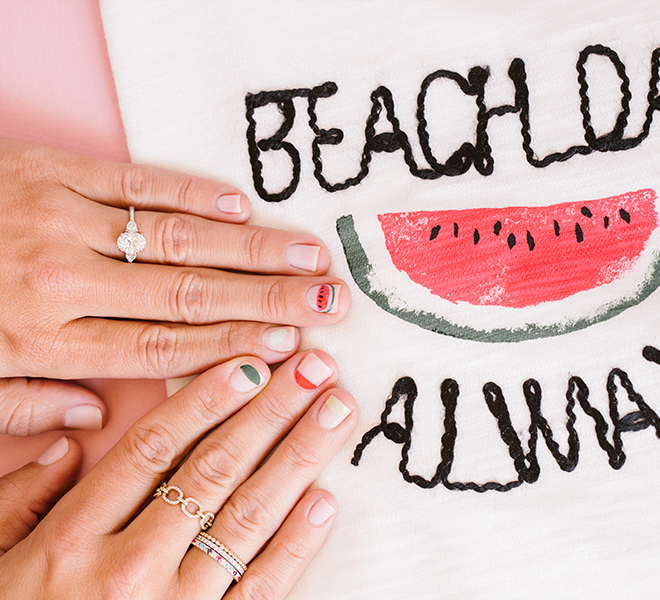 Nothing says summer like a slice of fresh watermelon…which is exactly what we dreamed up for this Olive & June manicure session! We were super inspired by these beachy prints from the May LC Lauren Conrad Collection and knew they'd be perfect in mani form too. Since we were lucky enough to have lots of adorable Olive & June nail stickers to work with, it made the process even easier… (and saved us some time drawing teeny-tiny little watermelon slices)! We think this look is the perfect mix of sweet and simple, and we can't wait to see what you guys come up with on your own. Keep reading to see our step-by-step guide to summer nails…


DIY Watermelon Inspired Nail Art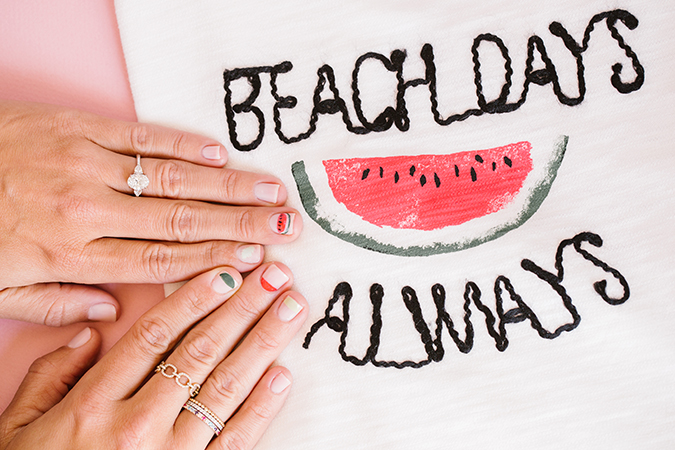 "Beach Days Always" is our motto, so we were more than excited to create a mani based on this fun design. Our nail technician suggested doing a "deconstructed watermelon" on one hand and we knew we had to try it! The final touch of a matching light green Olive & June nail sticker made this manicure picture-perfect. Check out the steps below…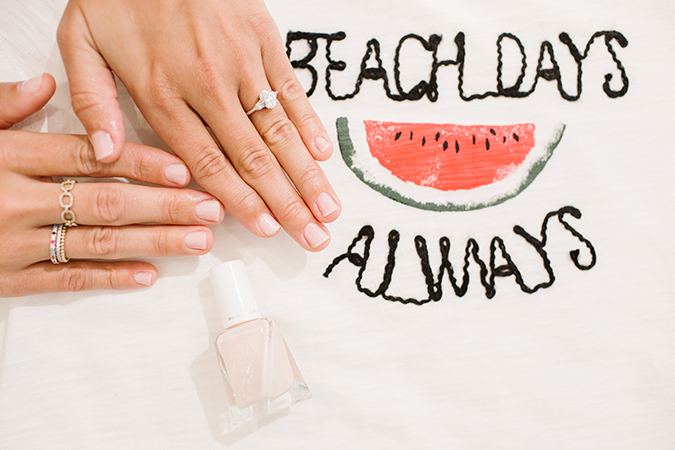 1. Start with a pale pink polish. We debated using white but ultimately decided that a sheer pink would let the other colors stand out and went with Essie in Fairy Tailor.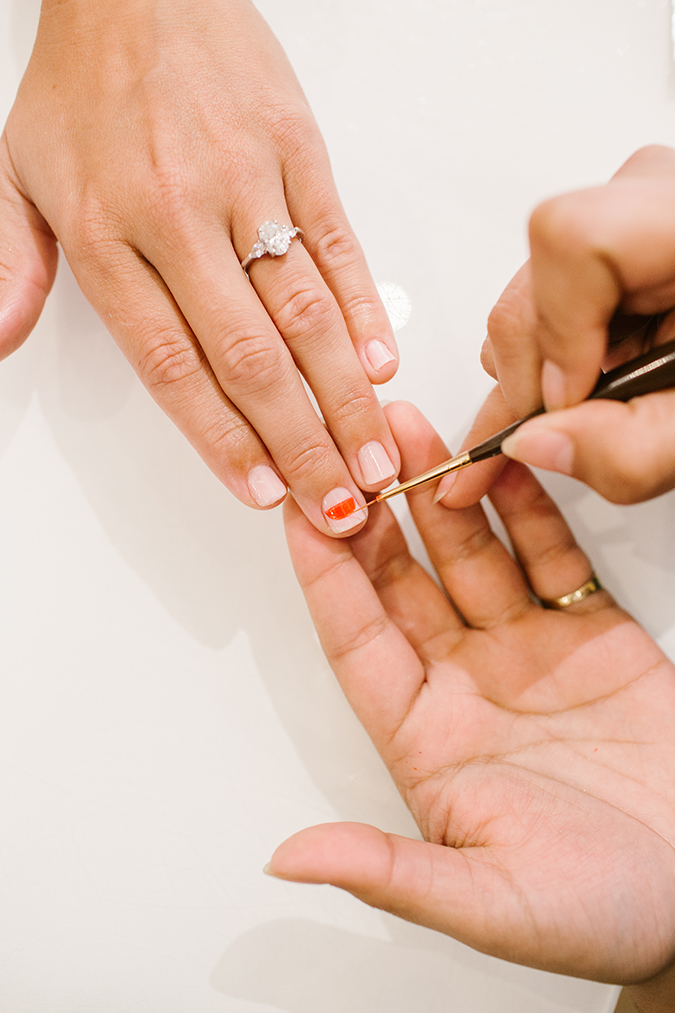 2. Using a thin paintbrush, draw a half moon shape on your middle finger in a brighter pink shade. This is the base of the watermelon.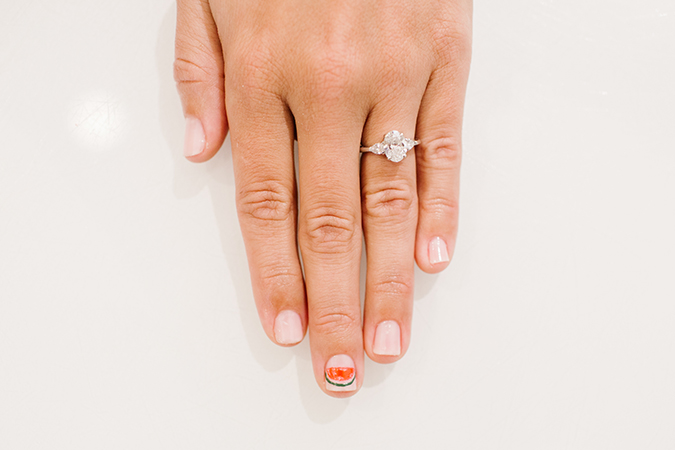 3. Next, trace a dark green line around the half moon, leaving a sliver of space in between. This is the rind of your watermelon.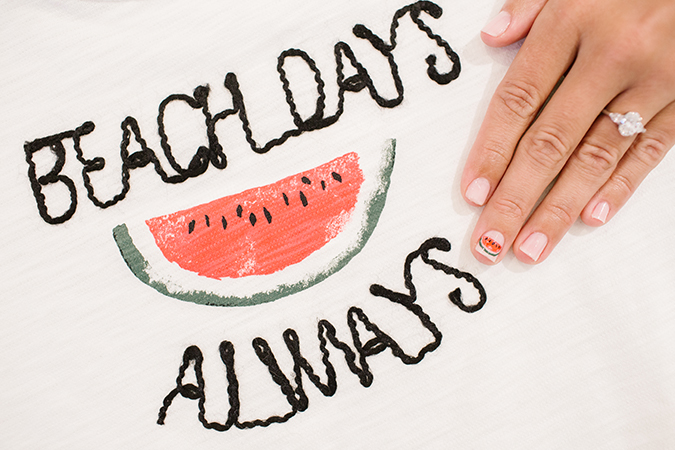 4. Finally, add small black dots on the red half circle. Voíla, your watermelon is complete! Now on to the deconstructed version…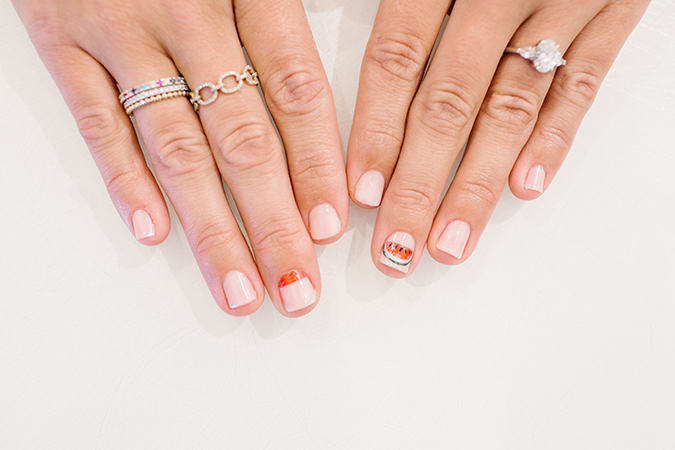 5. On your other hand, paint a half moon close to the base of your nail using the same bright pink that you used for the first watermelon.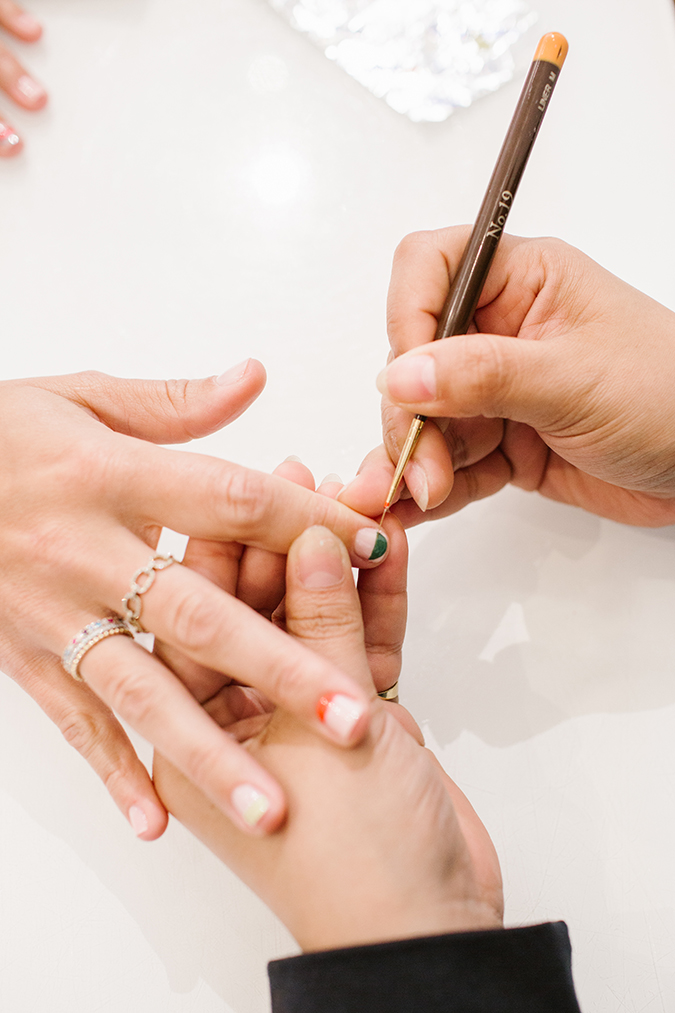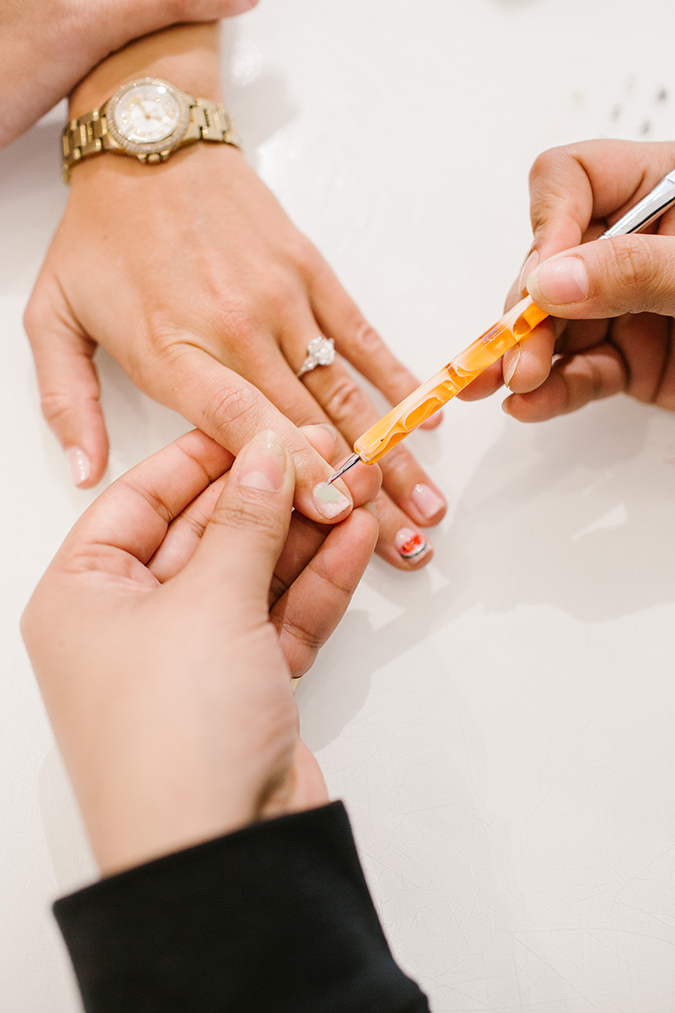 7. Finally, we added a light green feather sticker from the Olive & June nail kit, making sure to press down to seal out any bubbles with a dotting pen.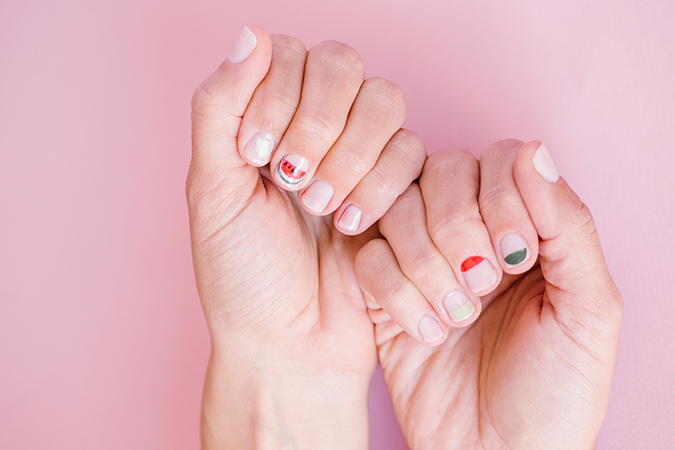 8. Don't forget to add a base coat to add some shine to your mani and secure your stickers!


How will you style your mani?



Affiliate links may have been used in this post.