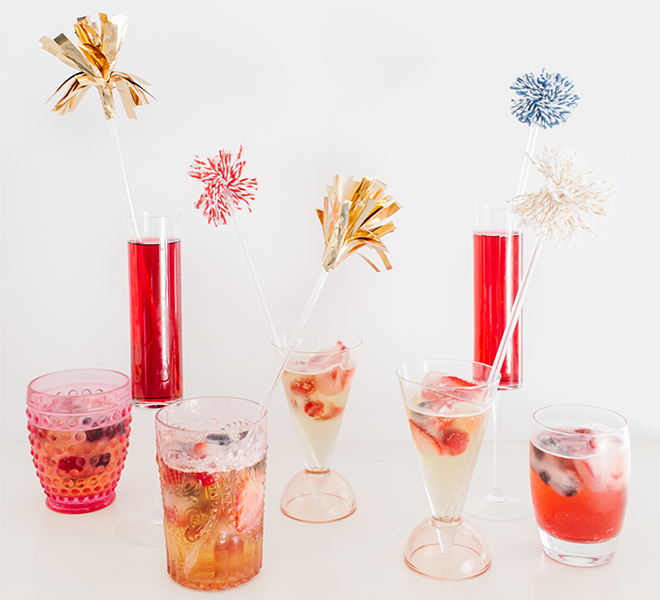 The unofficial kick-off to summer is quickly approaching… Memorial Day Weekend. From barbecue recipes to playlists, we've covered so many of the Memorial Day Weekend party basics here on the site. And today we're adding to that list by sharing two fun ways you can instantly spice up your celebratory sips. Enter: patriotic DIY drink stirrers and red, white & blueberry ice cubes. Both of these DIYs are so easy to make, and they are sure to add that extra special touch to your party spread. Whether you're sipping on lemonade, cocktails or even simply sparkling water, these stirrers and sweet berry cubes will get you in the MDW spirit…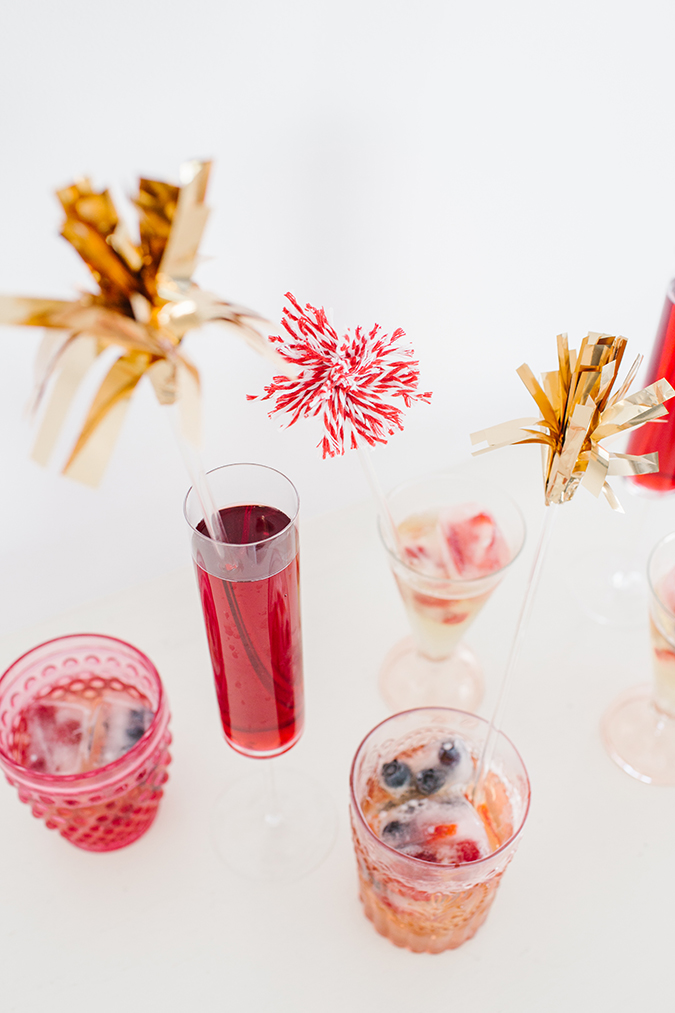 Patriotic Drink Stirrers, Two Ways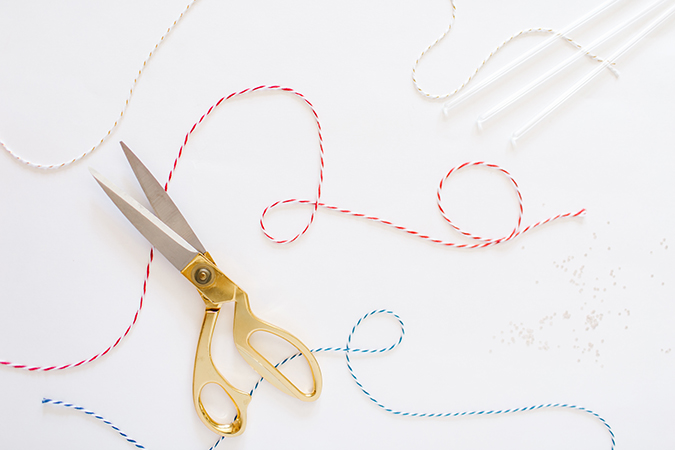 string or baker's twine (we used red, a metallic white, and blue)
scissors
hot glue gun and glue
metallic tissue paper


To make the pom pom swizzle sticks:

1. Start by wrapping your string or twine several times around three fingers. You'll want to make sure you can spread apart your fingers a little bit because you will be weaving the string through your fingers in the next step.


2. Once you have a nice thick layer of string, weave the end of the string through your fingers and bring it around the bulk of the string.


3. Take off your fingers and cut the end of the string. Loop around the bulk of the string one more time, then tie it off with two knots. You may trim the ends of the knots to be about the same length as the two loops.


4. Take your scissors and cut the loops so that they create a "fringe." Fluff it out to create a pom pom shape.


5. Add a drop of glue to the end of your glass swizzle stick and stick the pom pom onto the glue.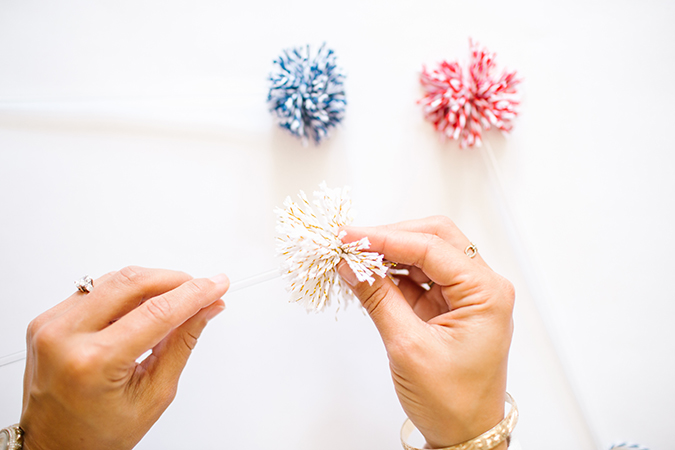 To make the metallic swizzle sticks: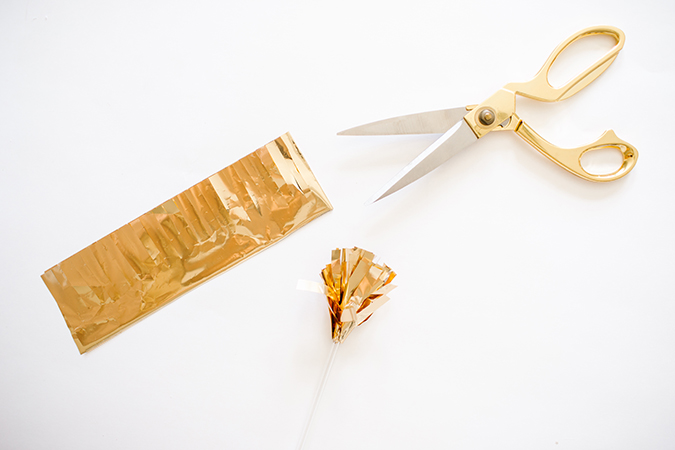 1. Using your metallic tissue paper, you can follow these simple steps for making a small tissue tassel in this post here.


2. Once you've made your tassel, instead of twisting the ends, add drops of hot glue to the end of your swizzle stick as your wrap the fringe tassel around it.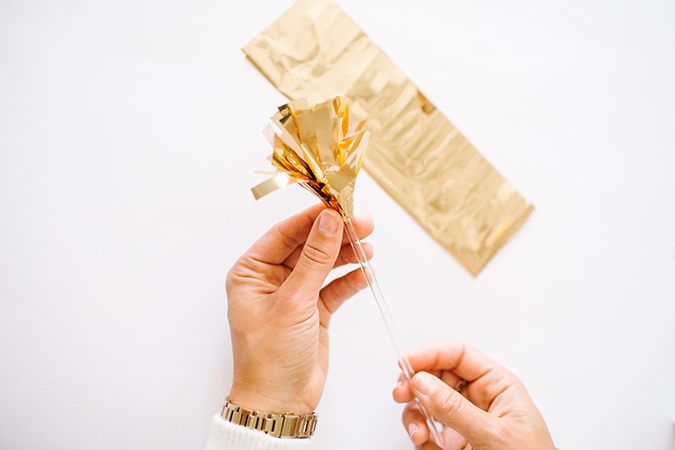 Red, White & Blueberry Ice Cubes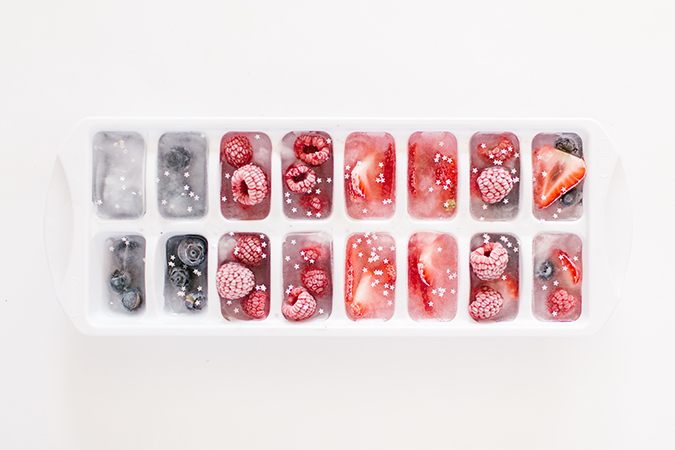 Fresh mixed berries (we used sliced strawberries, raspberries and blueberries)
ice cube tray (we used a standard one but it could be fun to try these with a sphere or jumbo cube mold)
water
edible star sprinkles (optional)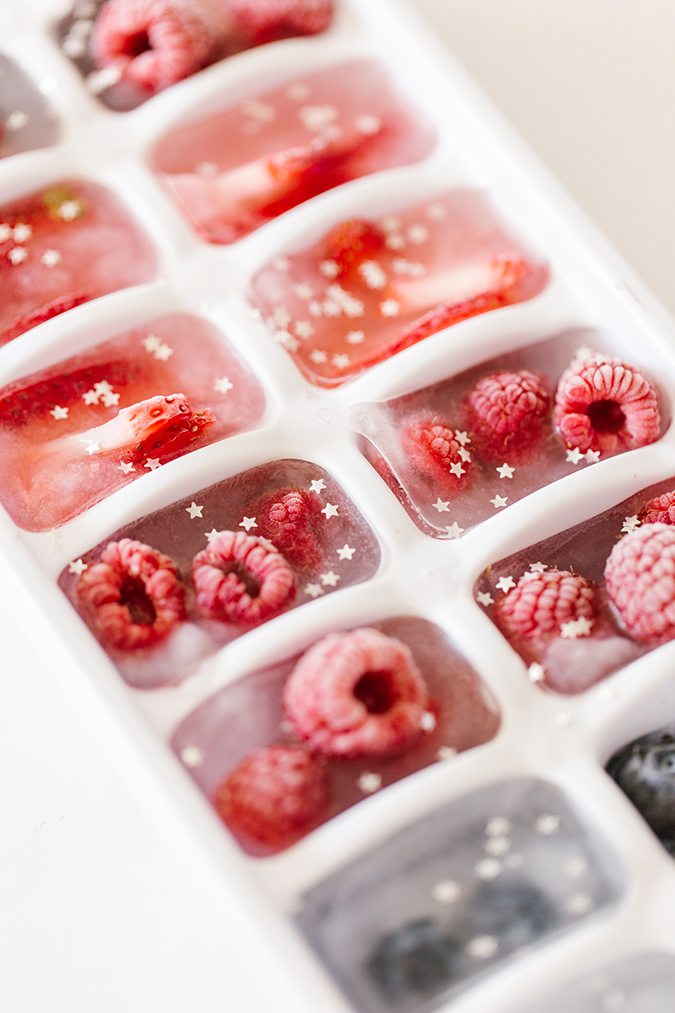 Instructions:
Simply add your berries and edible star sprinkles to the ice cube tray or molds, fill with water, and freeze for 4-6 hours. Add to a cold refreshment for a fun patriotic pop! Note: We used water for our berry cubes, but you can spice things up even more by using juice to make flavored ice cubes or red and blue food dye to give your cubes even more color.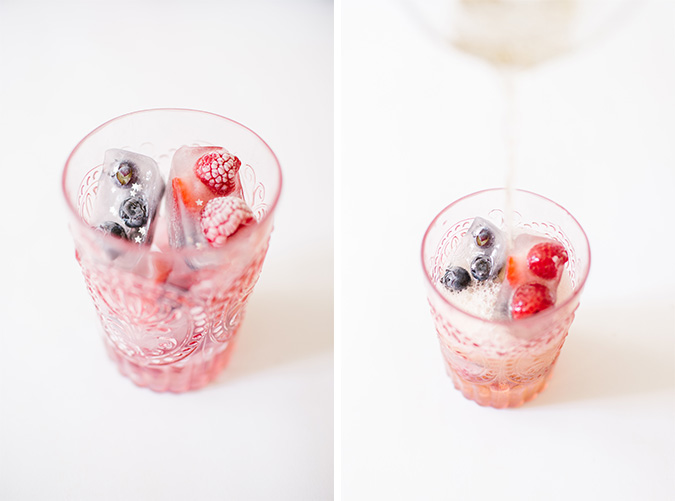 How gorgeous are these ice cubes? Be sure to pin them to your Pinterest so you can come back and make them when the weekend hits.


What plans do you have for Memorial Day Weekend?


Photos: Jessi Burrone for LaurenConrad.com
Affiliate links may have been used in this post.