DIY: A Rose Gold Graduation Party Balloon Setup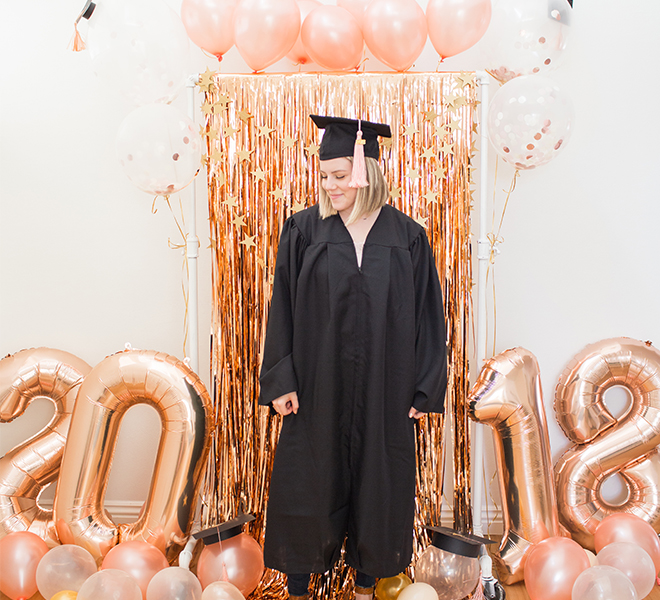 This post is sponsored by Balloon Time, a brand we love and use for so many of our celebrations!
If April showers bring May flowers, what does May bring? Graduation season, of course. This time of year, it seems that our calendars never slow down. Aside from the bridal showers, baby showers and al fresco dinner parties, there are also graduation parties galore. With May and June marking the season to celebrate the scholars in our lives, we were recently feeling inspired to create the ultimate party setup for such a soiree, complete with a few DIYs…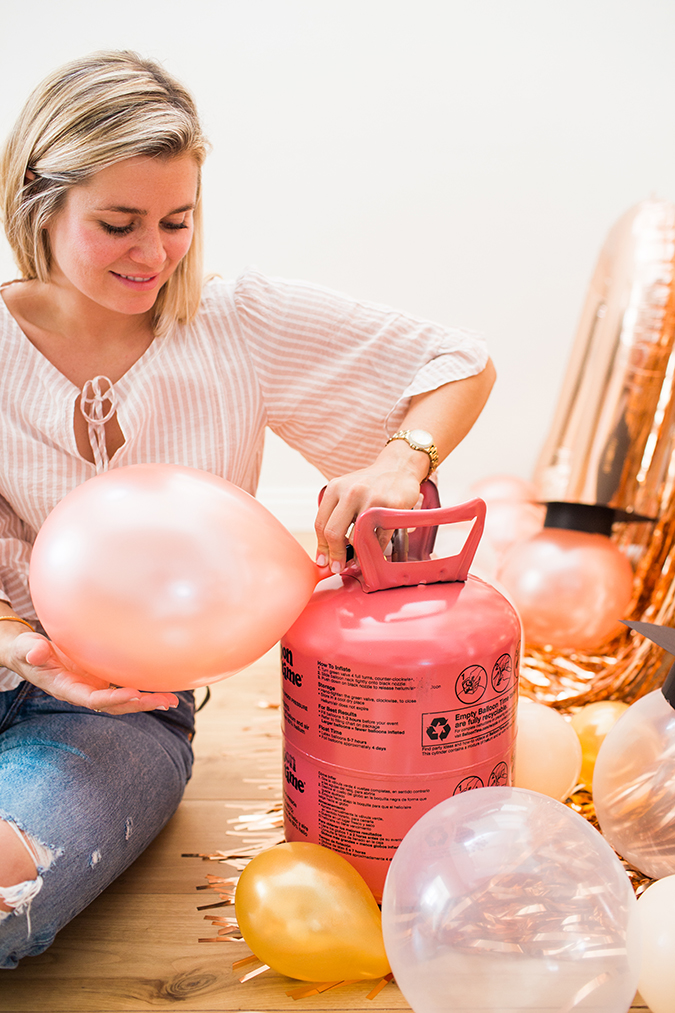 The main theme of our party setup? Rose gold hues and balloons, of course. No LaurenConrad.com party is complete without a little help from our Balloon Time Helium Tank to inflate balloon garlands and confetti-filled balloons that add that extra special touch. So today, we're walking you through all of the steps we took to create our rose gold graduation party setup. From our DIY mini balloon graduation hat to a metallic photo wall, we've got you covered if you're planning a grad-themed fiesta…


DIY Mini Balloon Graduation Hat with Tissue Tassel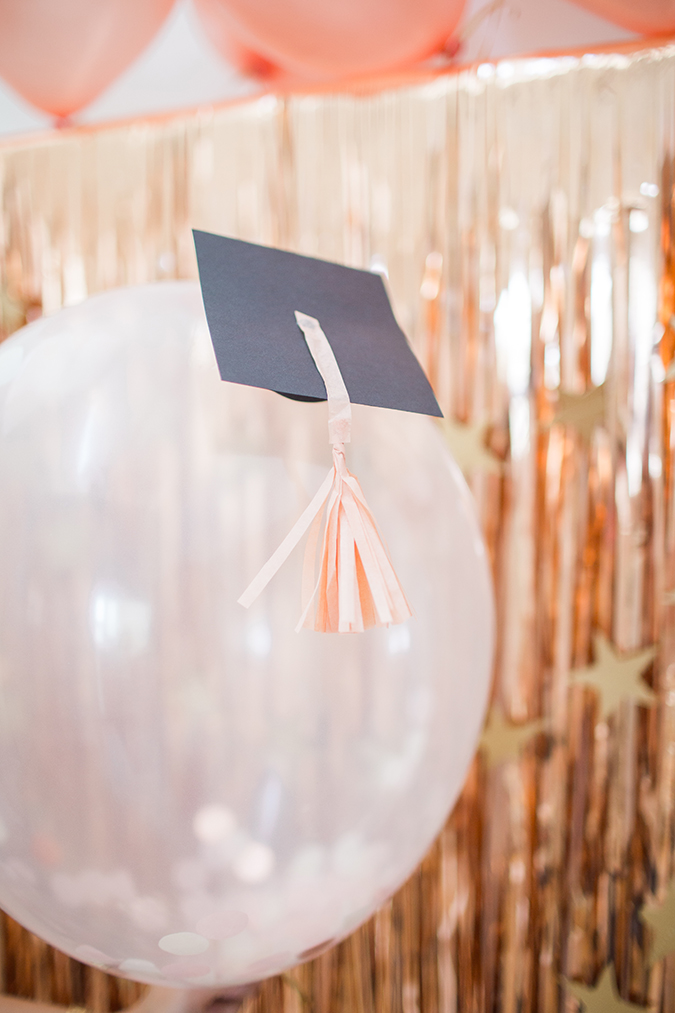 This mini graduation hat DIY is easy and such a cute touch to your balloon décor. Here's how to make them:


2 pieces of black construction paper (makes about four small hats)
scissors
tape
glue (Elmer's or glue gun)
tissue paper (colors are up to you)


1. Start by cutting one of your pieces of black construction paper into a perfect square. Then, cut those squares into quadrants so that you have four small squares.


2. With your other piece of paper, cut small strips, about ¼" in width. These will be the round part of your hat.


3. Make a loop with the ¼" strip and glue or tape the ends together.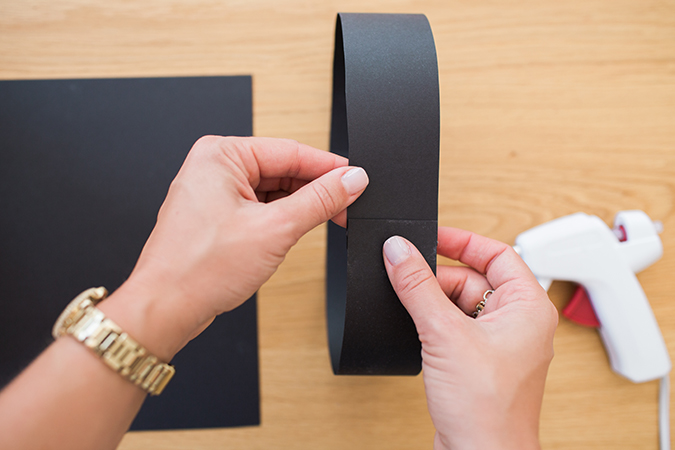 4. Tape this loop to your construction paper square (the bottom of your "hat"), taping from the inside of the loop so that you won't be able to see the tape.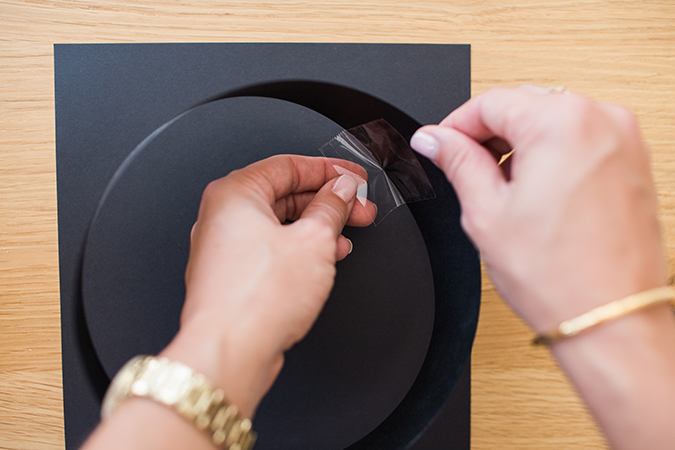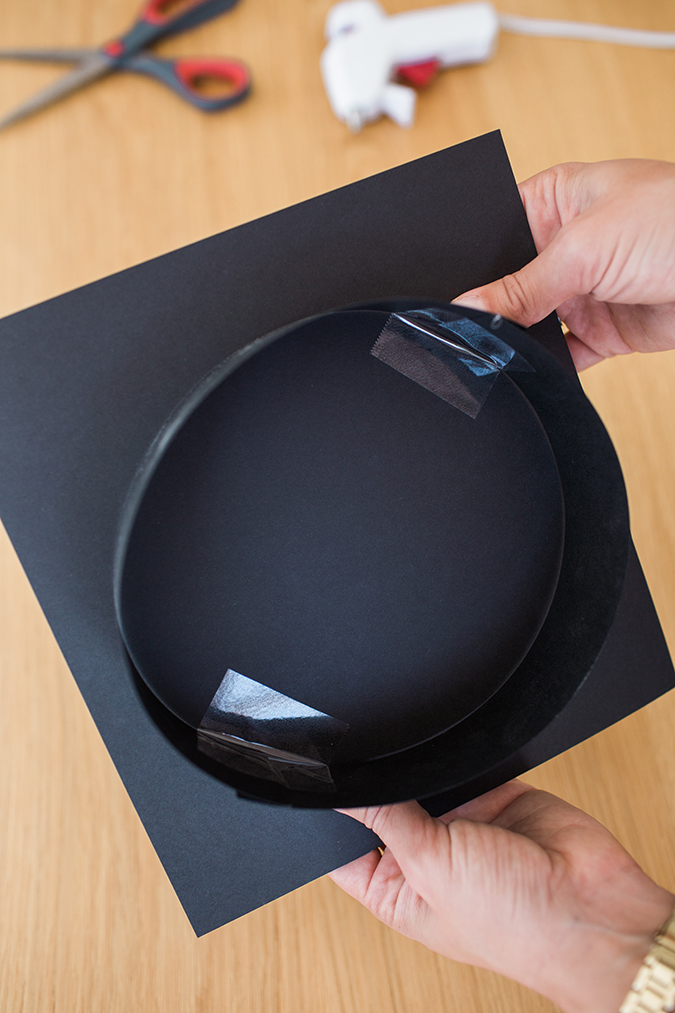 5. To make the tassel that goes on top of your paper hat, cut tissue paper into about 2" by 4" rectangles and line them up. Start cutting "fringe" on one side, then roll it up and twist the non-fringed rolled up top half.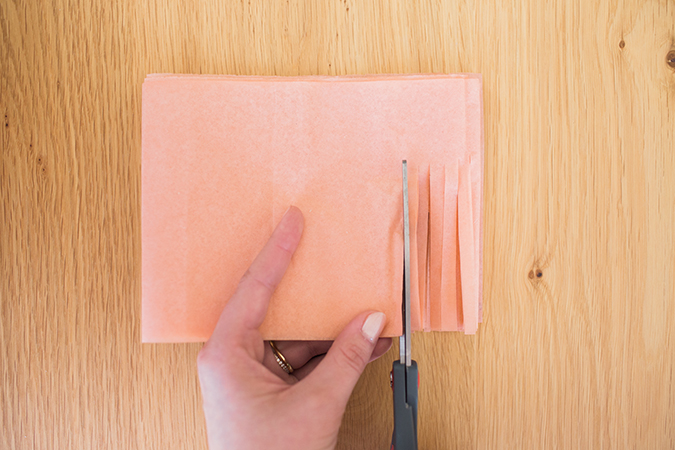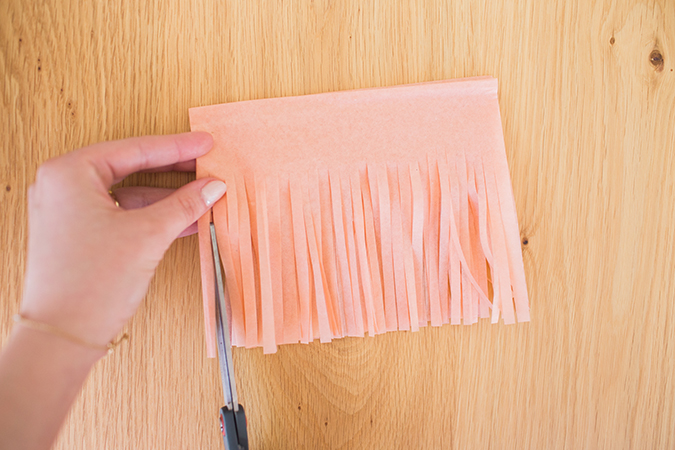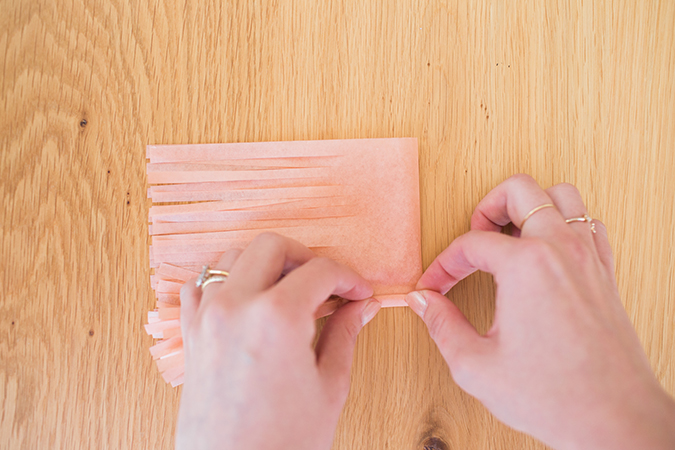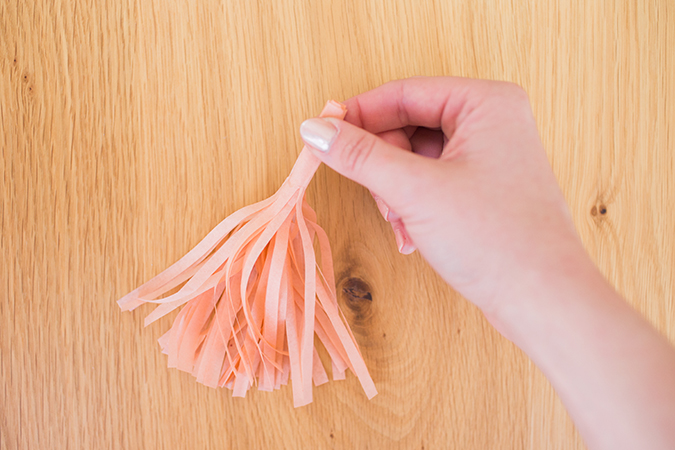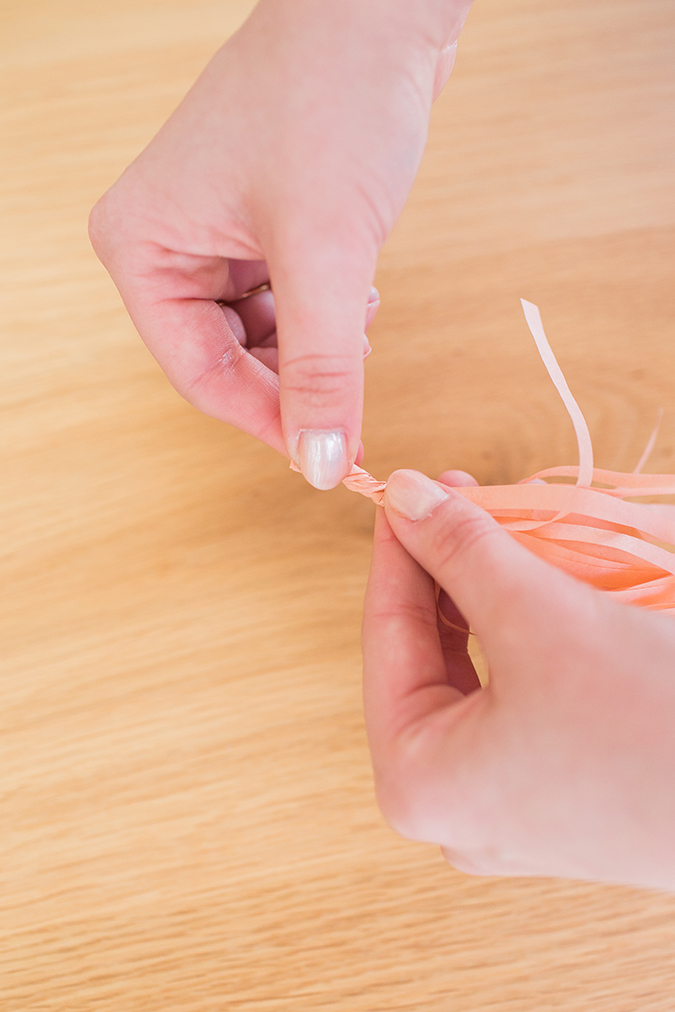 6. Cut a thin strip of tissue paper and glue one side to the end of your tassel and the other side to the top middle of your paper hat.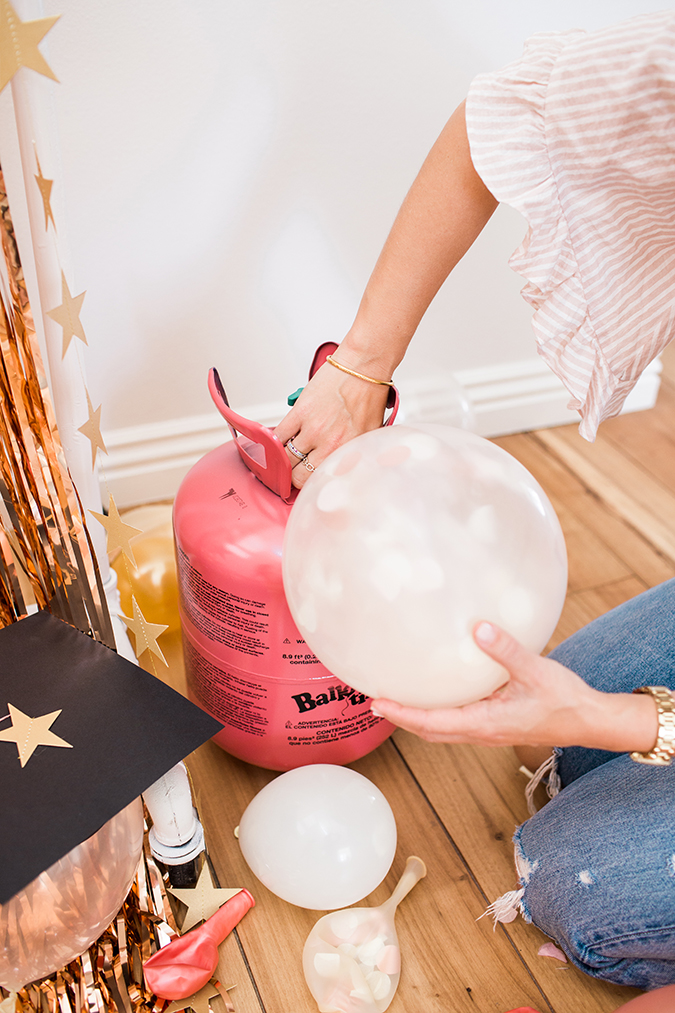 We used our Balloon Time Helium Tank to blow up some super fun clear balloons and filled them with rose gold confetti pieces, then tied off the bottoms with string. We used a piece of tape to stick our mini hats onto the tops of the balloons… And voilà! Our cute graduation DIY was ready to go. Note: You will want to make sure your hat is small and lightweight enough that it still allows your helium-filled balloon to float. If it's too big, it will weigh it down and your balloon will not float.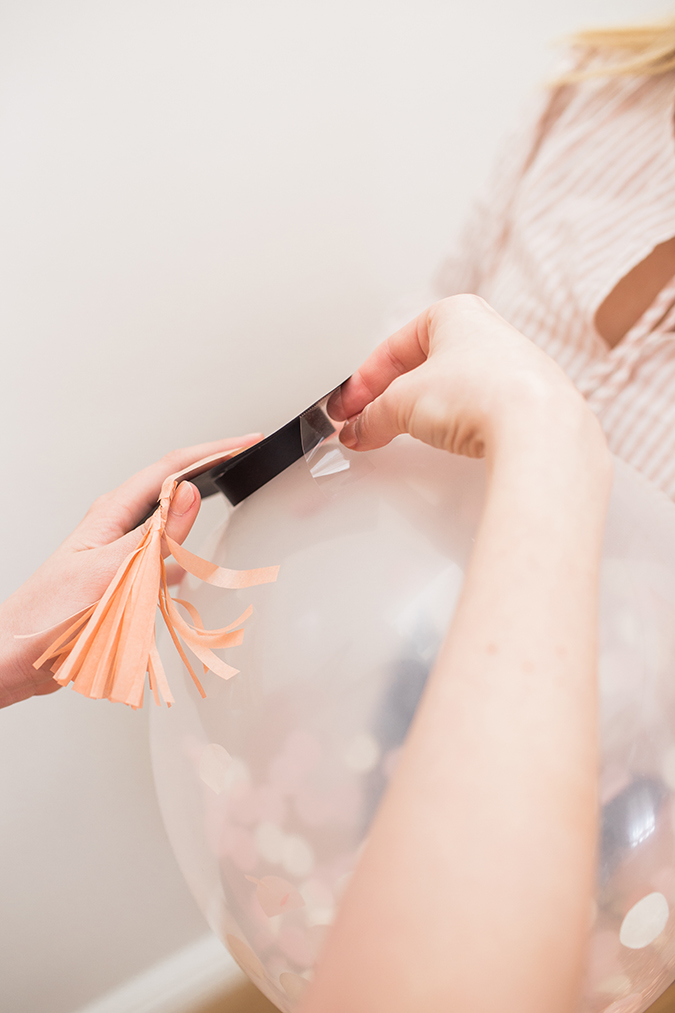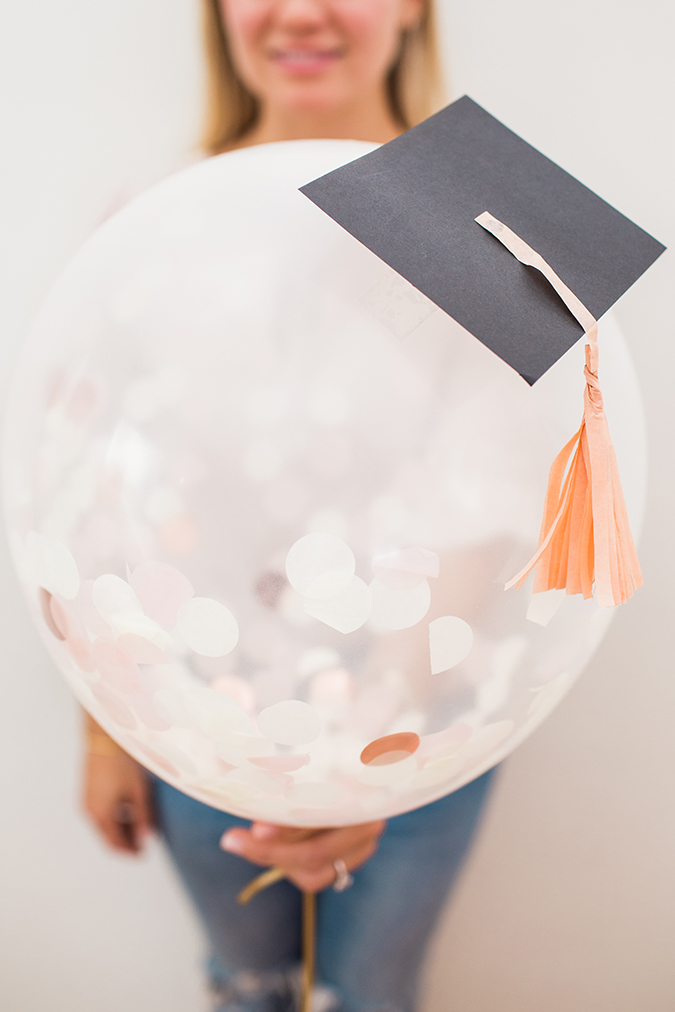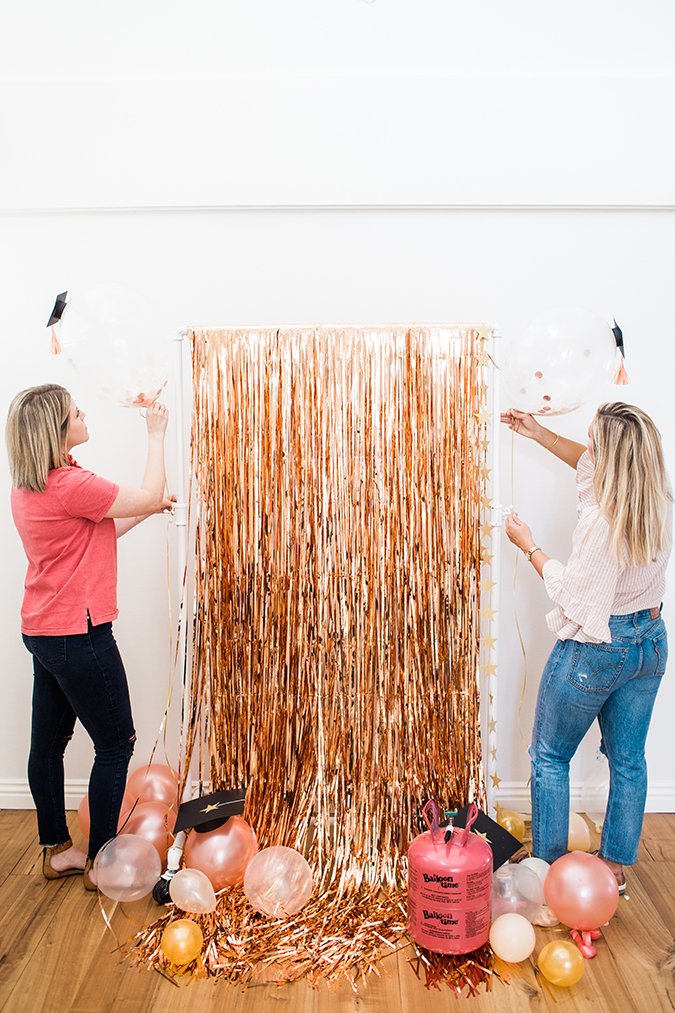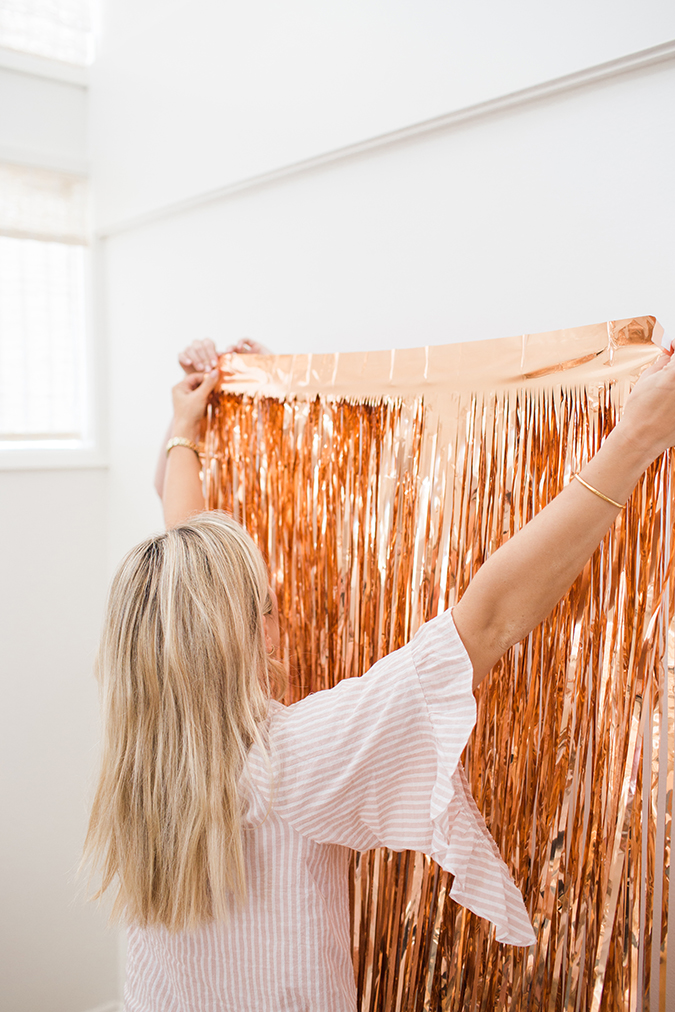 Once we had our mini balloon hats completed, it was time to set up the rest of the party. Enter: Our rose gold, balloon-filled photo wall! We started by attaching adhesive metallic rose gold streamers to a clothing rack (you can simply attach them to a plain wall if you don't have a clothing rack).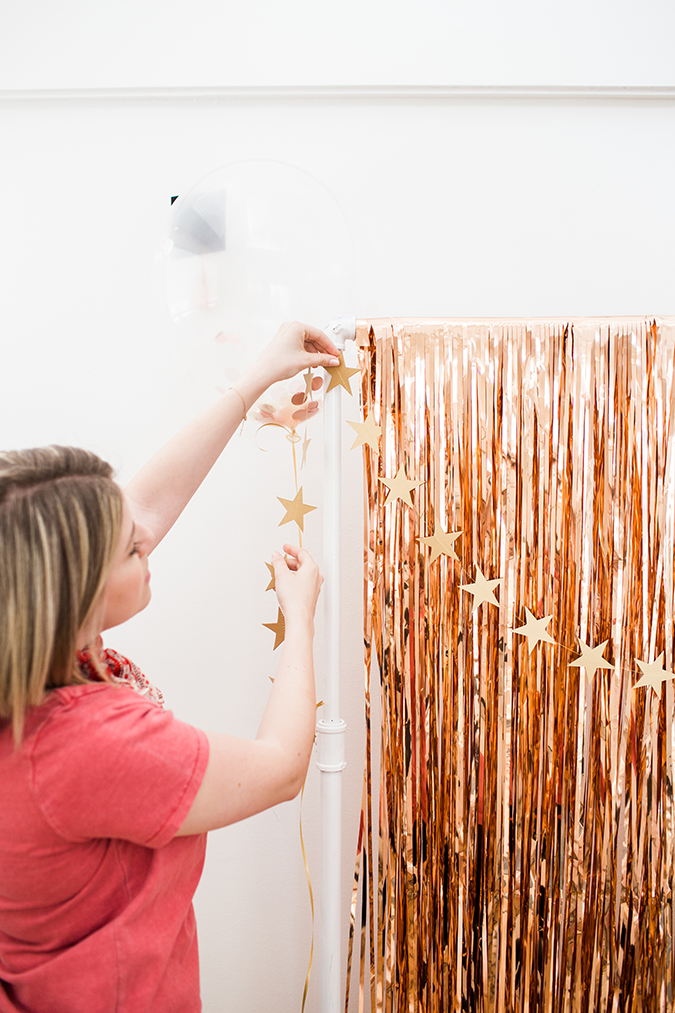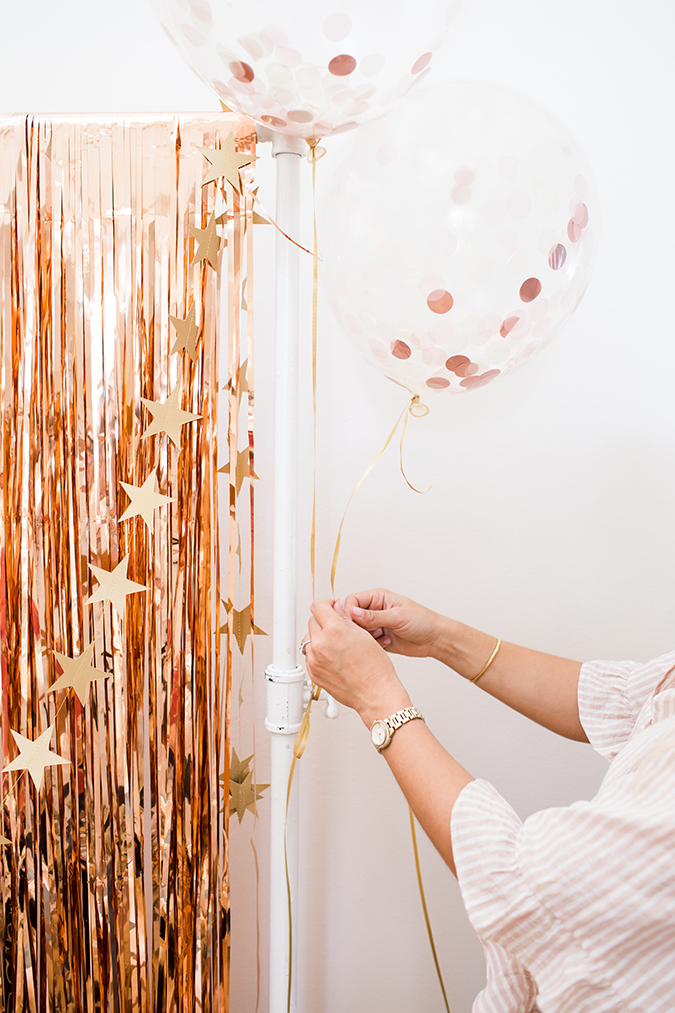 Then, we hung a few sparkly gold star garlands across the rack and started tying our graduation hat confetti balloons to the sides of our party wall. We used our helium tank to blow up a few more rose gold balloons to frame the wall and added "2018" rose gold mylar balloons around the sides. And just like that, we were ready to celebrate…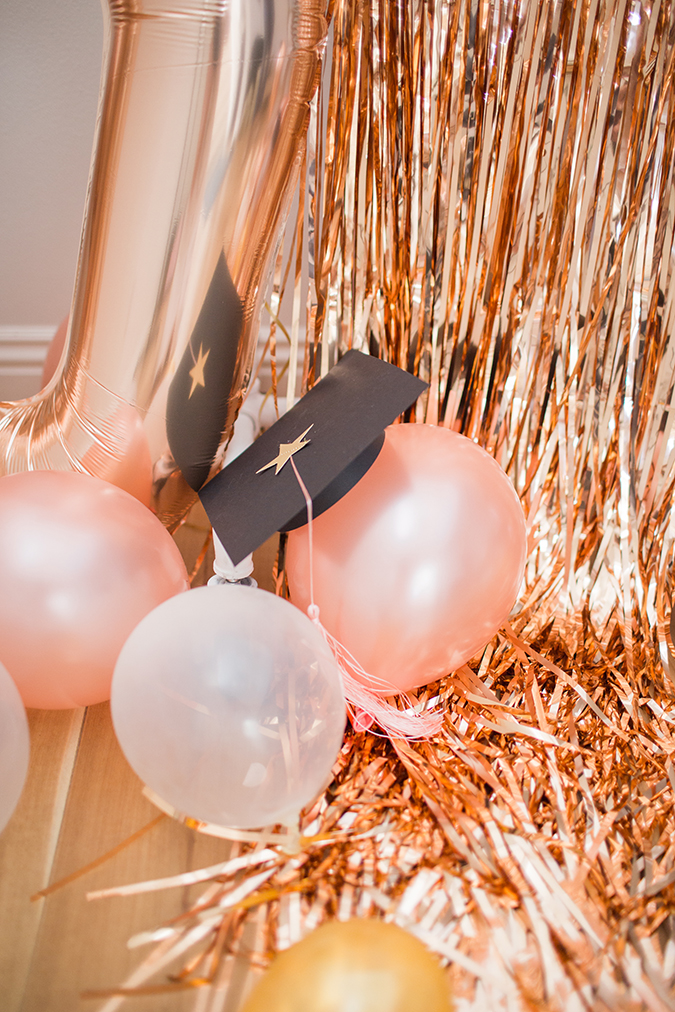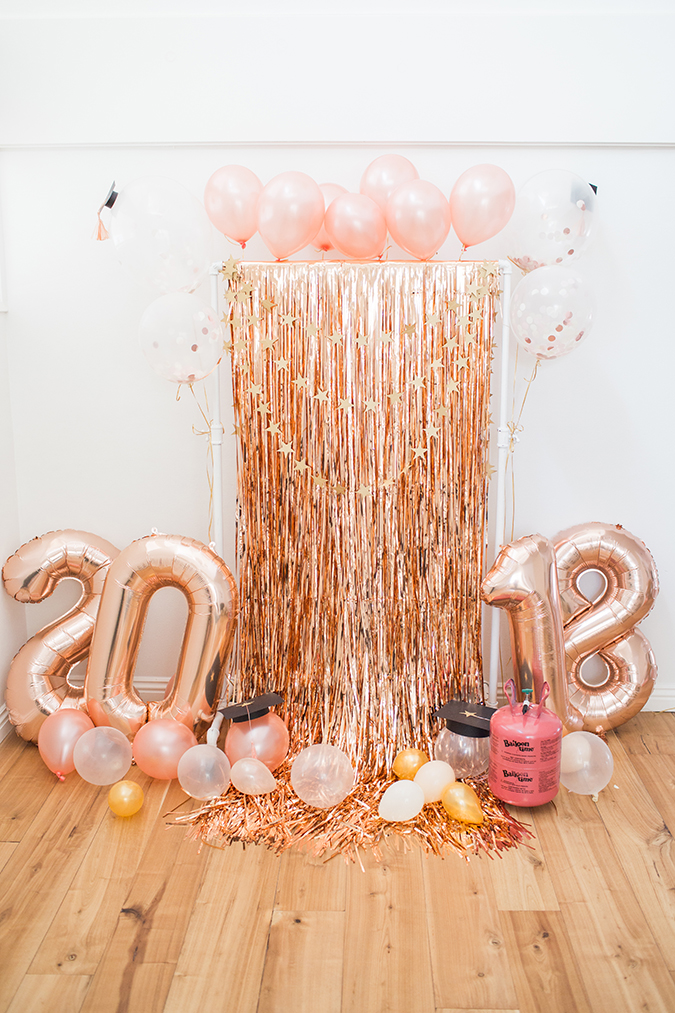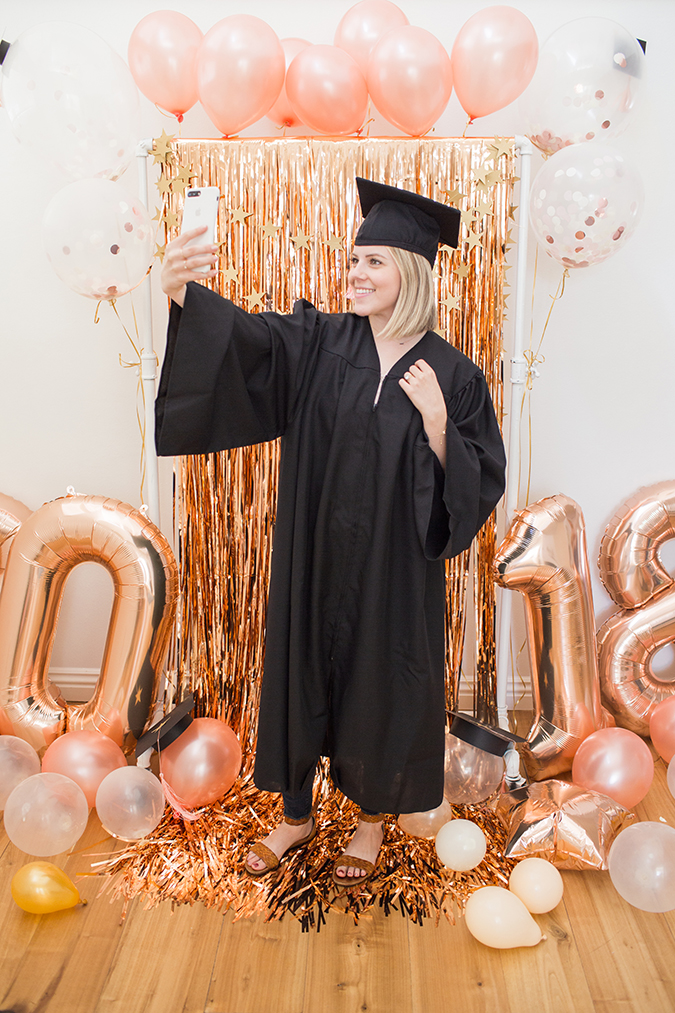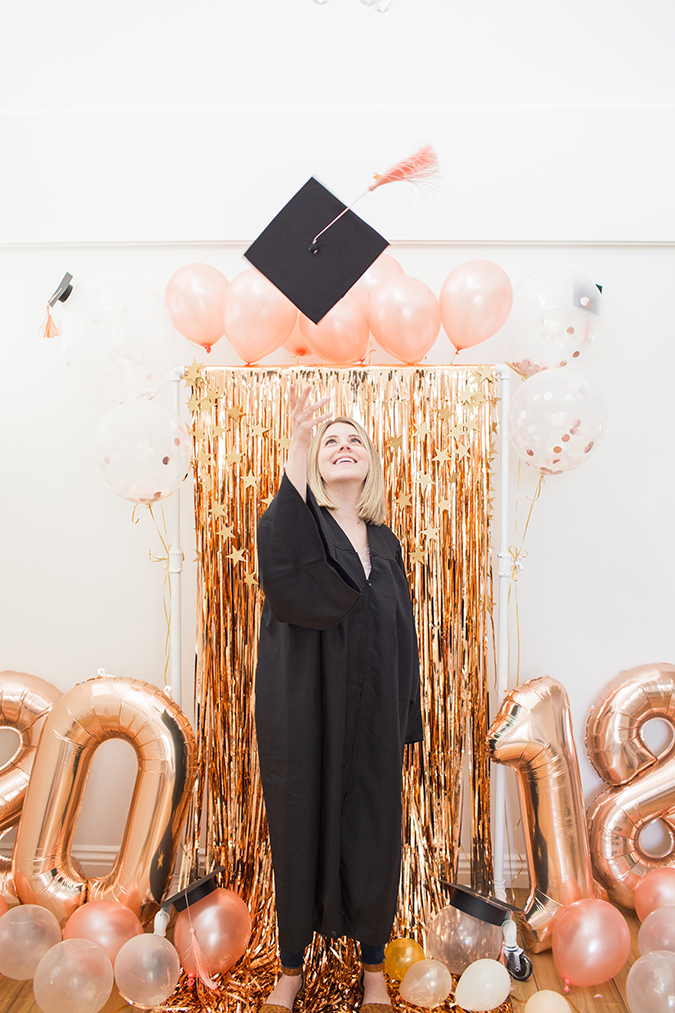 Do you have any graduation celebrations in store this month?


This post is proudly sponsored by…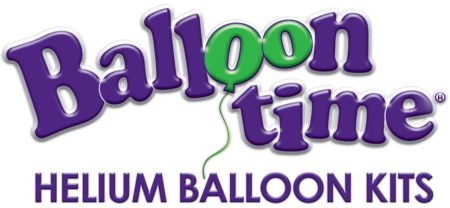 Affiliate links may have been used in this post.