Ask Lauren: My Top 5 Most Commonly Asked Beauty Questions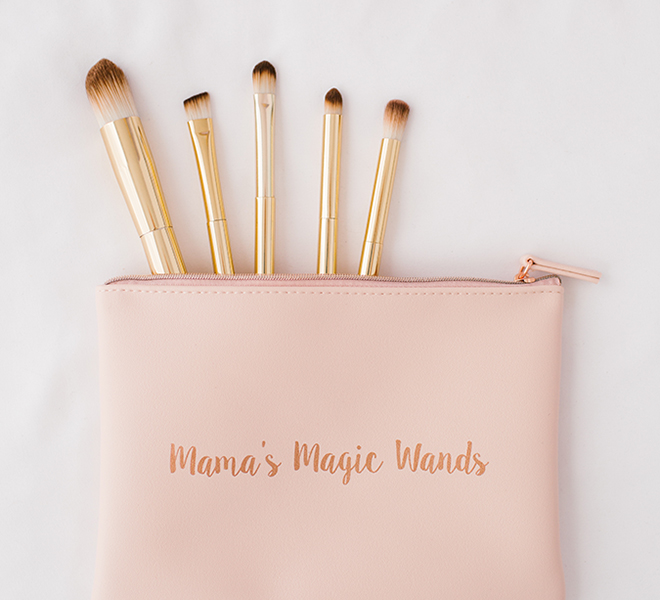 It's been a minute since my last Ask Lauren post, but I can reassure you that I've been taking a peek at all of your question as they arrive in my inbox. I have to say, some of my most frequently asked questions are centered around beauty, and I think you'll be surprised to know how simple my routine is. While I enjoy getting dolled up for photo shoots, I keep my everyday hair and makeup relatively low key. The fanciest you'll see me on an off-day usually looks something like winged eyeliner and a tinted lip. However, I did want to take some time today to address some of the most commonly asked beauty questions that I've received. So, if you're interested, keep scrolling to learn everything from my go-to products to how my routine has changed over the years…


1. How has your beauty routine changed since having a baby?
Since having a baby I've opted for cleaner products and they are applied quickly and less frequently.  I don't have as much time for my beauty routine, so I stick to just a few great products. Unless I'm going out to dinner or to an event, I skip eyeliner and hair products.


2. What beauty products can we find in your makeup bag right now?
It cosmetics BB cream—I love that this gives you both coverage and sun protection. I have melasma and sun damage on my face (damn you, teenage self!) so I have to wear sunscreen every day. I love that IT Cosmetics Your Skin But Better CC+ Cream with SPF 50+ combines it with foundation, so I can apply one product instead of two and save a little time. Chanel blush "In love" is my next go-to. I used to swap powder blush out for a cream version during the summer, but powers are much easier to apply so I'm sticking with this one for a while. Full and Soft Mascara is my ride or die. I've used it since high school and have never found another like it. Lastly, I'm obsessed with Kristin Ess Hair Water. I know water hardly sounds like a product, but I love using this fine spray to bring life back into my hair and extend styling for another day. It also smells so nice!


3. If you had to pick one beauty product that you can't live without, what would it be?
Egyptian Magic. I use it every day to moisturize, remove eye makeup, and I keep it on my lips throughout the day.


4. Which do you prefer, short or long hair? Why?
I like them both for different reasons. I definitely feel more like myself when I have long hair. There are so many ways to wear it and I tend to feel a little prettier with more hair. That said, short hair is nice because it's easier to blow-dry and style. I just get a little bored of the limited options you have with a shorter cut. Either way, it's fun to change it up every once in a while.


5. What does your beauty routine look like on your off days?
Basically nonexistent. I wash my face, moisturize, and apply a mineral sunblock. I usually just tie my hair back into a (very tiny) bun.


I hope you enjoyed this little peek into what my beauty routine looks like. What can I say, I'm a creature of habit! P.S. How cute are my new LC Lauren Conrad makeup brushes in the photo above? I'm smitten.


What would you like to see covered in my next Ask Lauren installment?


Let me know your suggestion in the comments below, and you might even see it on the blog!



Affiliate links may have been used in this post.