Go For It: 5 Things to Know About Starting a Business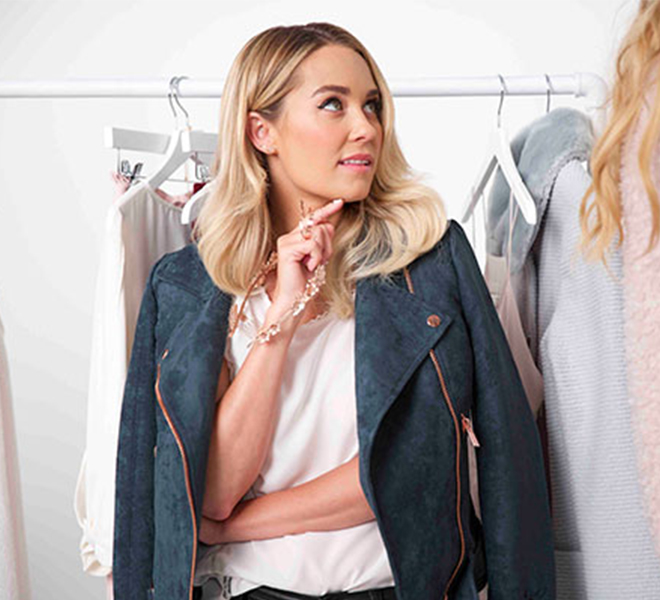 It's crazy to think that I've been running my businesses for almost 10 years now. After leaving reality TV, I knew it was time to pursue my real passions to become an author, a fashion designer, and, a little later down the line, the cofounder of a nonprofit fair-trade shop. After years of challenges and victories with my ventures with Paper Crown, LC Lauren Conrad for Kohl's, The Little Market, and our very own LaurenConrad.com, I can confidently say that I've learned a thing or two about starting a business. Let me start by saying that it's no easy feat. Starting your own business is a challenge—albeit one that comes with many joys along the way. It's a time commitment, a 24/7 job, and definitely not for the faint of heart. It's also immensely fulfilling, rewarding and the best growing experience one could ask for in a career. I've been doing some reflecting lately on tips I would give young entrepreneurs, and I decided to share my advice with you today. For all of you budding girl bosses out there, here are my five pieces of wisdom to know about starting a business…


Have a business game plan.
On the one hand, I do think it's a good idea to jump both feet into starting a business if you've been considering it for a while now. There's not necessarily a "right time" to start a business, so it is good to just dive right in when you're feeling motivated. However, on the other hand, I also think it's good to have a bit of a game plan. This doesn't always have to be a perfectly mapped out business plan, as many things in your business will change along the way—especially in the beginning. There's a good middle ground between winging it and spending so much time preparing that you never get started. So, take some time to map out your business blueprint. What kind of business is it going to be? What are your three main goals you'd like to achieve in the first year? What's your company motto? Do you have a website and the proper social media accounts secured before launching? Asking yourself these preliminary questions will help you to get a solid foundation going to start your biz. From there, it's okay to continue evolve and grow as you go!


Set a budget.
So many people I know have started companies, only to mismanage their finances, resulting in unfortunate failure. This tip is important: Organize your finances and set a budget before kicking things off. Will you have a loan or a sum of capital to work with right from the start? How much do you predict you will you be earning? How much will you pay yourself? Will you need to hire employees, and if so, how much will you pay them? Will you have an office space? How much will you pay for overhead? The most basic rule to keep in mind when setting a budget is this: Never have more money going out than coming in.


Put together a schedule.
Even though sometimes being your own boss means working after-hours and on weekends, it's important to set office hours for yourself so that you can maintain a good work-life balance. So, putting together a schedule for yourself (and for any employees, assistants or interns you plan to hire) is a great way to set parameters. You don't want to go too far with the whole "startup mentality" because the minute your work starts eating into your personal time, you will start to feel burnt out. So, set a schedule, especially one for yourself, and try to stick to it.


Know your partners and clearly define your roles.
Many people don't start their businesses alone, so it's important to know you can depend on the others involved and make sure you're on the same page. I recommend blocking out an entire day to have a big picture meeting with your partners at the beginning of your business venture to discuss your roles, responsibilities, goals, and plans for 1 year out, 3 years out, and 5 years out. And be sure to take notes and keep these documents easily accessible to reference. This makes it easy to go back to your original ideas and make changes when they evolve. And, to avoid any issues or misunderstanding with your partners, I recommend having regular check in meetings and reviewing the goals at hand to make sure everyone is on the same page.


Make the effort to network.
Don't be afraid to ask others for advice. I love supporting my friends in their businesses and I am always happy to share advice and what I've learned along the way. Building your network is an important factor to starting your own business, and it's also a great way to begin developing a community of other women who can support you and give you advice (and, you can do the same for them too). Plus, if you're starting up your own gig all on your own without partners, scheduling coffee dates and lunch meetings are great ways to socialize during the day with like-minded business owners.


And there you have it! Like I've mentioned before, keep in mind that starting a business won't be a walk in the park. You will have times of challenge and stress, and you might even have times you've wondered why you did it in the first place. But don't let those negative feelings get the best of you. If you're really focusing on doing something you're passionate about, you are guaranteed to have more victories than challenges. If you choose to do something you love, every speedbump in the road will be worth it.


If you've started your own business, do you have any tips to add to this list?


What additional advice do you have for starting a business?


P.S. If you liked this post, you'll love this one too…


Affiliate links may have been used in this post.