Laundry List: Tips for Caring for the Most Special Pieces in Your Closet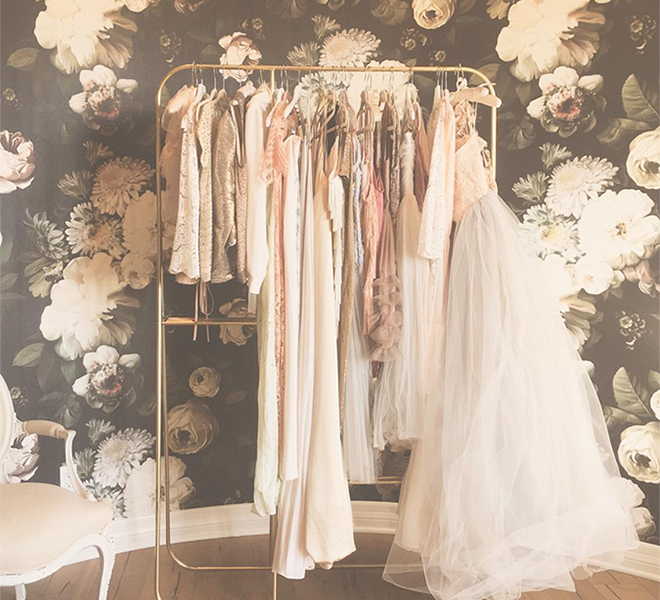 As my personal wardrobe has evolved over time, it's clear to me that quality over quantity has now made a significant impact in what I wear from day to day. I still like to indulge in budget-friendly trendier items, but it's the investment pieces that really stand the test of time—if you treat them properly. It isn't enough to simply throw your clothes in the washing machine anymore since that can sometimes do more harm than good. In today's post I hope to share six easy ways for my readers to intentionally care for their special pieces so that they can keep enjoying them for years to come. From swapping out hangers to properly storing your shoes, there are so many simple you can make to improve your closet. Keep scrolling to find out what they are…


Hang dry as often as possible.
Throwing your clothes in the dryer on a regular basis can really put them through the ringer. Too high of a heat setting can do damage on its own, but the way in which your clothes are rubbing against each other in the process can wear them out too. If you don't have one already, I recommend purchasing a drying rack or setting up a clothing line to hang your clothes on while they air dry. That way you'll be able to control the wear and tear in a big way. It may be more time consuming than tossing clothes in the dryer and calling it good, but it'll save your clothes in the long run.


Know your washing machine.
Getting to know your washing machine settings is just as important as knowing when to use your dryer. This may be a no-brainer, but if you use the incorrect settings on your washing machine, you can end up permanently damaging all of those special pieces in your closet. Things as simple as separating dark colors from whites, know when to use cold or hot water, and even how big your load should be can affect the quality of your fabrics. Be sure to peek under the washing machine lid for proper instructions the next time you do laundry.


Say no to dry-cleaning bags.
Dry cleaning is one of the best ways to keep your investment pieces in tip top shape, but did you know that it can potentially cause damage too? It may come as a surprise but keeping your clothes in the dry-cleaning bag after you pick them up can means prolonged exposure to harsh chemicals used during the cleaning process. To avoid this altogether, research local green dry-cleaners in your area that use eco-friendly and safe products on your clothes and either way, don't forget to take them out of the bag as soon as you get home.


Utilize shoe boxes.
It takes two seconds to kick your shoes off at the end of the day, but don't you think they deserve a little TLC too? After all, we all know how much a nice pair of shoes can ring up for these days. A simple way to keep your shoes looking like new is to keep them in their original boxes. That way you can avoid unwanted dust and your shoes will keep their shape instead of getting smashed in the closet. If you don't quite have the space for shoe boxes, places like Target and The Container Store have storage boxes that fit multiple pairs of shoes in tight spaces.


Ditch the wire hangers.
Let's talk hangers. It can be easy to just grab a pack and call it good, but not all hangers are created equal. Wire hangers in particular can do some damage to your clothes. Not only can wire hangers distort your fabrics, but they can also leave rust marks on your clothes if they come into contact with moisture. A better alternative? Use flocked velvet hangers. Velvet hangers have a no slip grip on your clothes and are way gentler on fabrics.


Give your clothes a rest.
As exciting as it is to wear your favorite pieces over and over again, it's important to give your clothes a little rest too. By keeping your closet on constant rotation (and I'm not just talking seasonally) you can give your special pieces a break before putting them to good use again.


I'm sure there are even more ways to care for you clothes, but I found that these are the simplest and most convenient for my own wardrobe.


Do you have any tips for caring for your investment pieces?


Be sure to share them with me in the comments!


Affiliate links may have been used in this post.