Inspired Idea: 6 Tips from Our Editors on How to Have the Best Morning Routine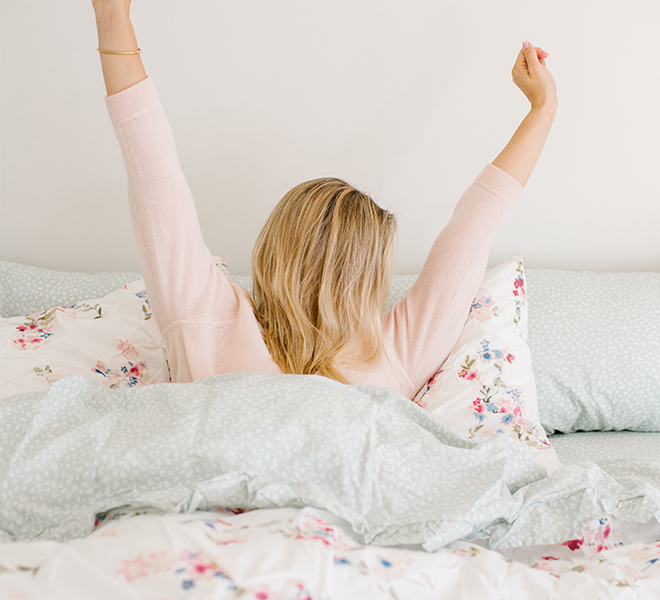 If the morning hours aren't your favorite part of the day, you might have a thing or two to learn from today's blog post. Our editors have pulled together their top tips for what has made their morning routines great over the past years, and it's shedding light on how we can make our AM hours much better. From learning something new each morning, to getting your workout over with early on, here are six ways our editors have set a peaceful and productive morning routine that just works…


My mornings are still in survival mode with an 8-month-old being the main focus of the AM hours, so my routine is hardly streamlined. However, if I had one tip, it would be to try and tidy up the house (or at least the kitchen) the night before.  Sometimes I am so tired at the end of the night and after Liam has gone down, I just want to pass out. But I've learned that what's even more difficult than taking a few minutes to clean up the house when I'm exhausted is trying to do it before coffee and while holding a baby. – Lauren, Editor-in-Chief


Get your workout over with early.
Lately I've been waking up to log in a 5:30am workout. I know, it sounds insane—especially since a lot of the time, my work hours are pretty flexible and I don't necessarily have to do my workout at the crack of dawn. However, I've been finding that it makes all the difference in having a productive morning. When my workout is finished at 6:15am, I spend the first few quiet hours of the day getting started on tasks that I know I might normally procrastinate on later in the day. It's such a peaceful time for me, especially since emails, texts and phone calls aren't lighting up my phone or computer yet. I like my new schedule so much that I've been sticking with it way longer than I thought I would. – Allison, Managing Editor


This might sound silly, but finding a breakfast that I absolutely love and am excited to make and eat is one way that I can get excited about the mornings. Whether it's my smoothie or an amazing omelet, knowing what I'll be having for breakfast in the AM (and being actually excited about it because it's delicious) can really help get me out of bed. It also alleviates the stress of having to decide what to eat, while I'm still tired and groggy. – Rachel, Managing Editor


Do as much as you can the night before.
The key to an easy, stress-free morning is to plan ahead. That usually looks like packing my lunch, picking out an outfit, and even setting the automatic timer for my coffee maker. I hate feeling rushed in the morning, so doing these simple things ahead of time really saves me some time and sanity! – Jessi, Senior Editor


For me, having a solid morning routine really begins the night before. With two kids under the age of three (including a nursing baby who needs his mama first thing in the AM), there's no such thing as sleeping in or even hitting the snooze button. Since I have no choice but to get up early, I do my best to just enjoy those morning hours with family by logging in a solid 7-8 hours of sleep and prepping for the next day before I go to bed. I pack my work bags at night, plan out my outfit if I have an important meeting, and often make overnight oats for breakfast. That way the morning hours are all about spending quality time with my husband and kiddos instead of rushing to get everyone fed and out the door! – Ilana, Managing Editor


Learn something as early in the day as possible.
Sometimes I find myself actually missing the days when I got to sit in college classes and just be given a wealth of information. So, since graduating a few years ago I've made it a goal to start my morning by learning something new. Whether that means reading an article about something that interests me while lying in bed, listening to a religious talk, or putting on a podcast during my morning commute, I find that making the effort to learn something early in the day makes me feel more productive and confident before I even get to work and dive into my tasks for the day. Sometimes the "nugget of information" I learn that day is as silly as how old Winnie the Pooh is (I'm not kidding, that was the topic of a podcast I recently listened to), but I swear this practice keeps my mind sharp and always brightens my day. – Tessa, Editorial Assistant


What tips do you have for having the best morning routine ever? 


Let us know in the comments below. We'd love to read what makes your morning routine great and we might even add it to our routines too!


Photos: Jessi Burrone for LC Lauren Conrad
Affiliate links may have been used in this post.