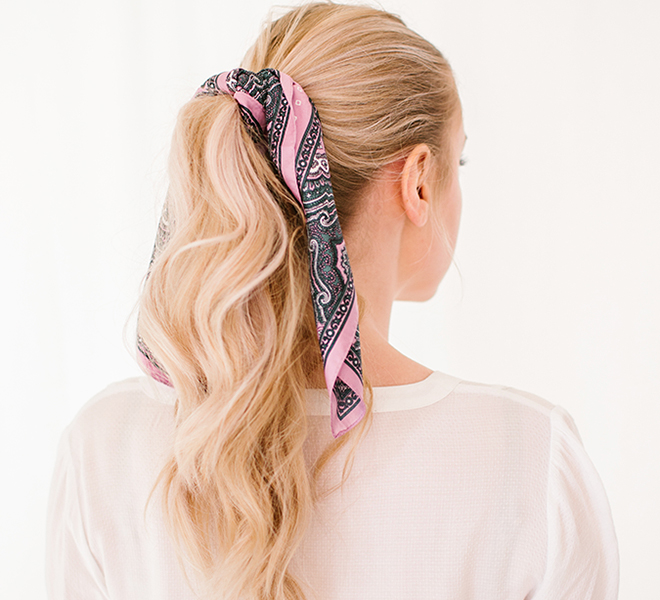 One of my favorite ways to make it feel like I have a brand new wardrobe is to repurpose statement pieces, specifically accessories. This upcoming season, silk scarves are proving to be the 'It' accessory since they're just as chic as they are versatile. They can elevate any outfit in more ways than one—the only tricky part is deciding how to actually wear them. That's where this post comes in handy. Whether you're looking to keep your hair stylishly out of your face or wanting to add a little flair to your handbag game, you've come to the right place. Below I'm showing you five flattering ways to pull of the must-have trend, one selfie at a time. Here are my favorite ways to wear these cute little scarves…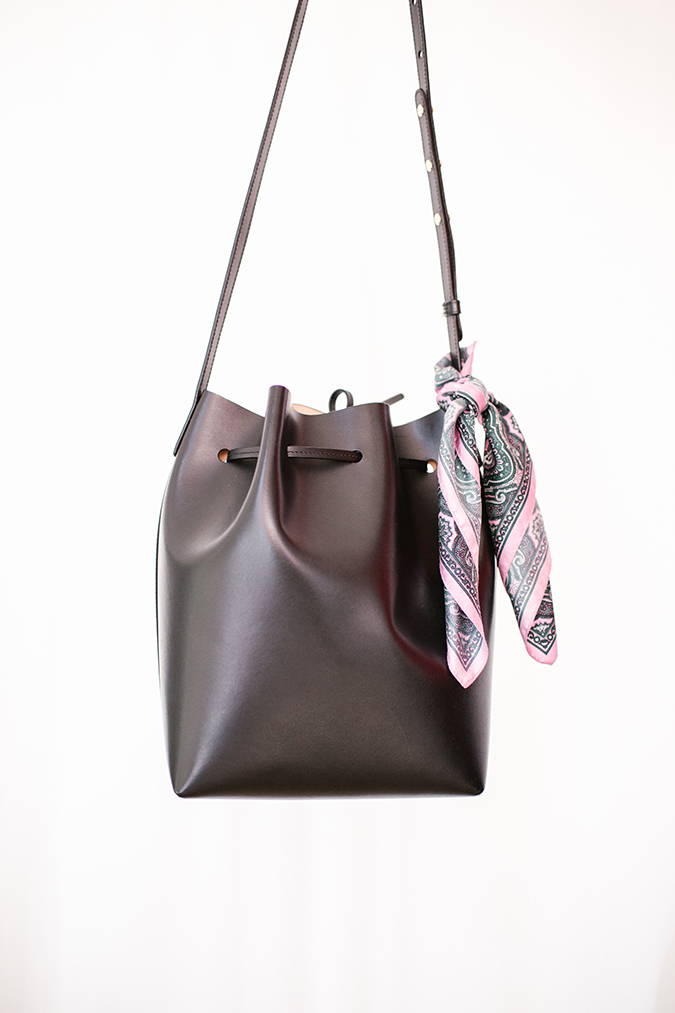 1. On your favorite handbag.
If you're like me, then you probably wear the same handbag day in and day out. After all, an investment deserves to be shown off, am I right? One way to add some personality back into a beloved handbag is to tie a silk scarf around the strap. Voilá! Your bag will feel like a new accessory.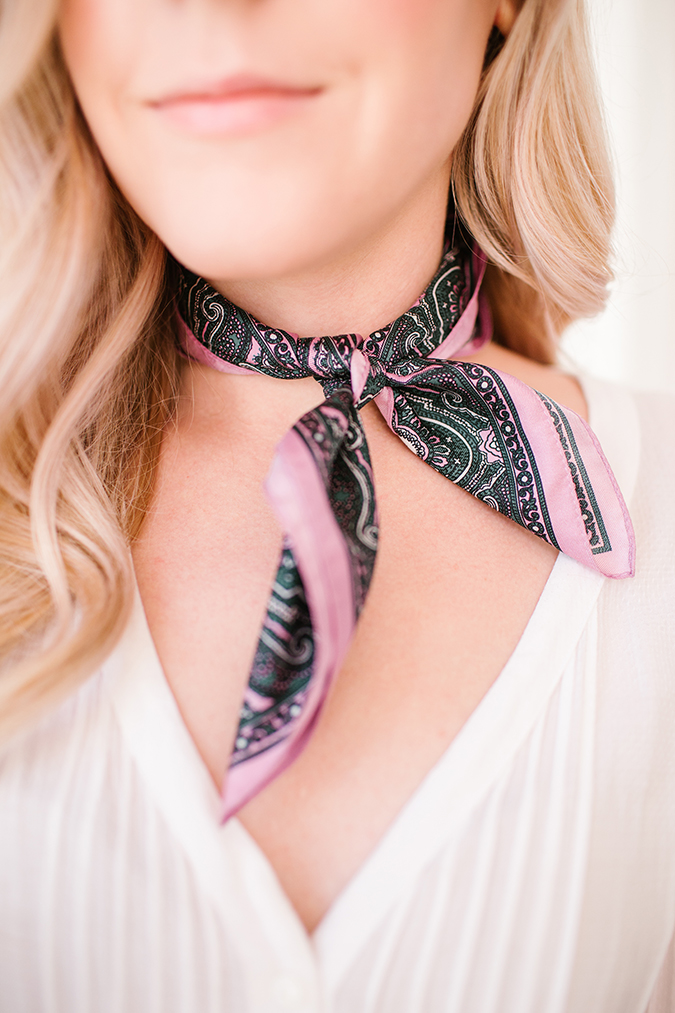 2. Around your neck.
No tour guide Barbie here, just an effortlessly chic way to spice up an outfit. I usually wear a silk scarf to break up a monochromatic outfit or to add a statement piece without as much jewelry. It may take some getting used to, but this is a seriously cute way to wear a silk scarf.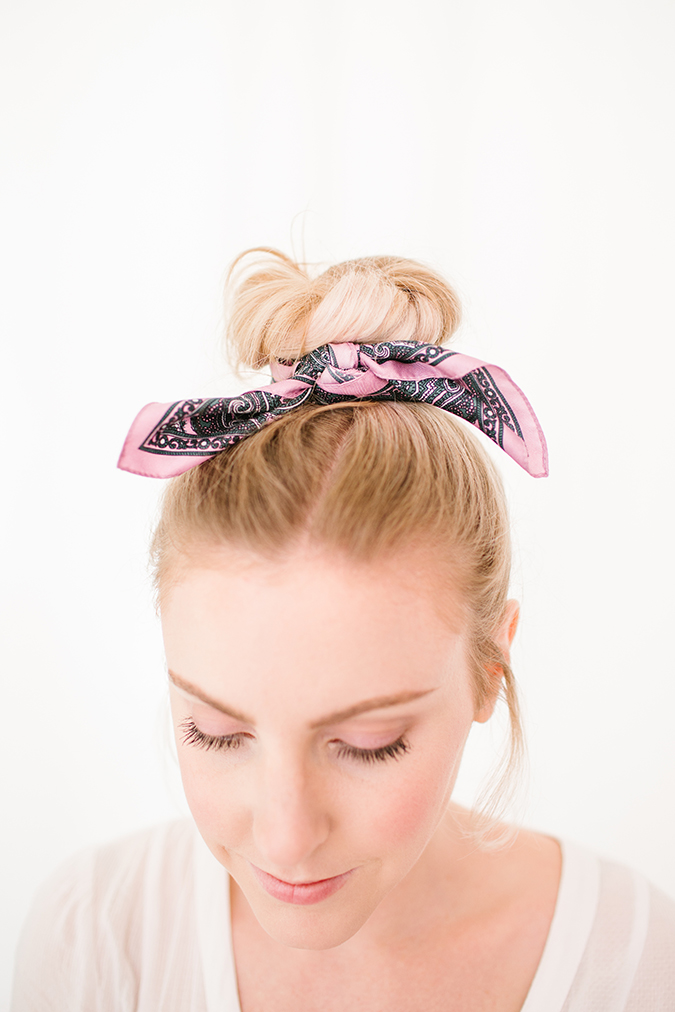 3. Wrapped around a bun.
I call this one a lazy girl's best friend. By tying a silk scarf around a messy bun, you'll make an otherwise simple hairdo look intentionally sweet. What's not to love?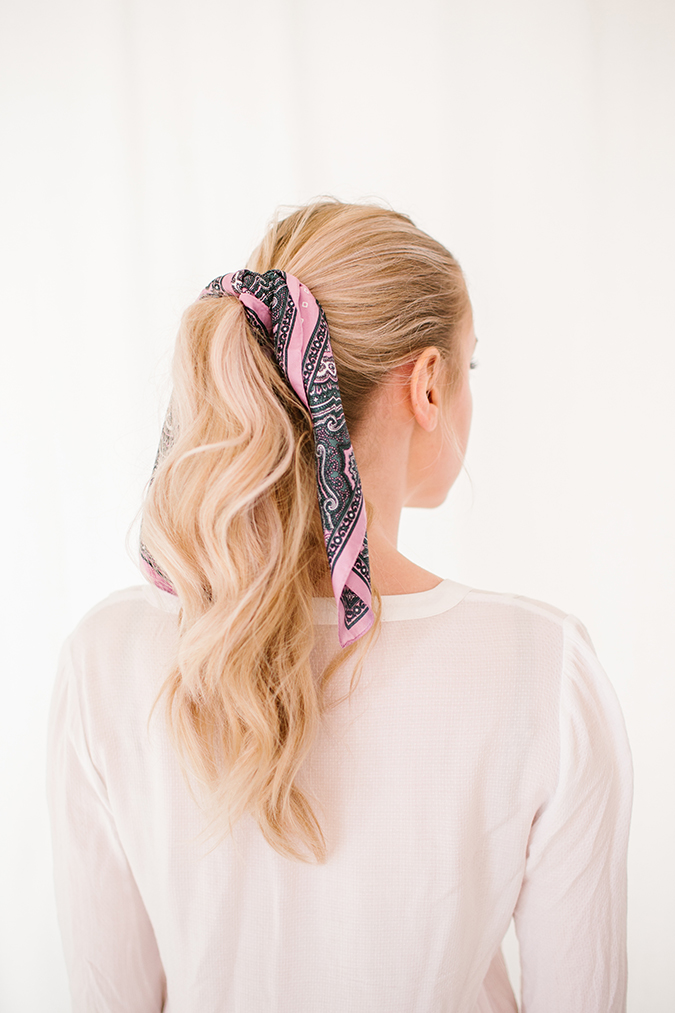 4. Tying up a pony tail.
I'm a big fan of bows—a habit I never grew out of as a little girl I guess. Replace your favorite hair ribbon with a silk scarf to make your pony tail look like a million bucks.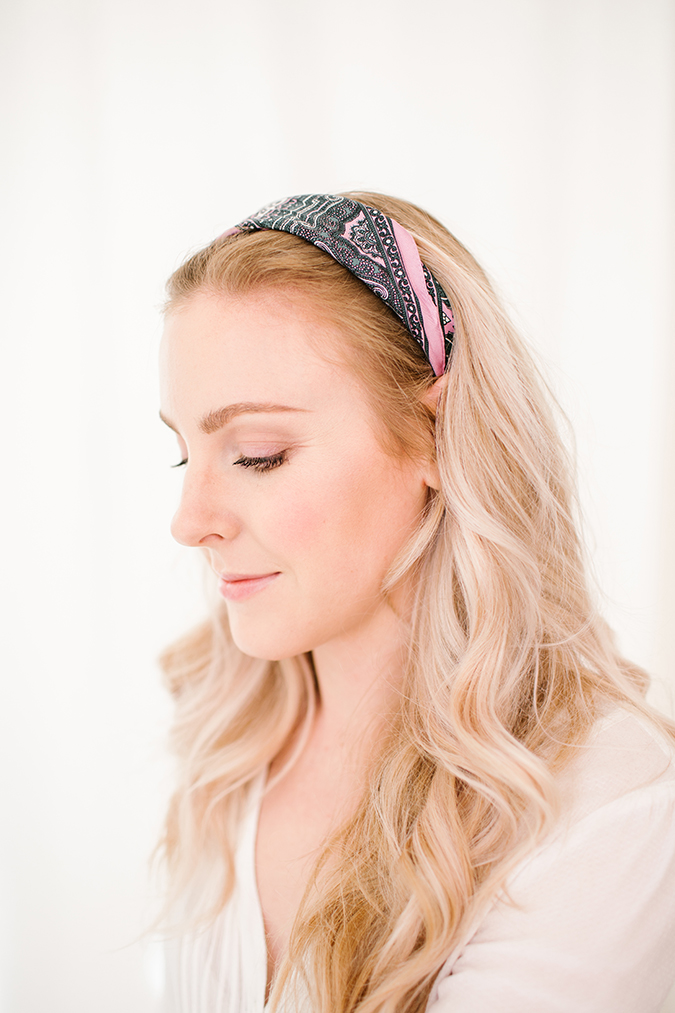 5. Used as a headband.
Lastly, a silk scarf is my go-to way to keep my hair out of my face. Surprise! This accessory doubles as a headband too.


How do you feel about this trend? Will you be wearing a silk scarf come springtime?




Let me know your thoughts in the comments!
Affiliate links may have been used in this post.