Beauty Note: Everything You Need to Know If You're Considering a Bob or Lob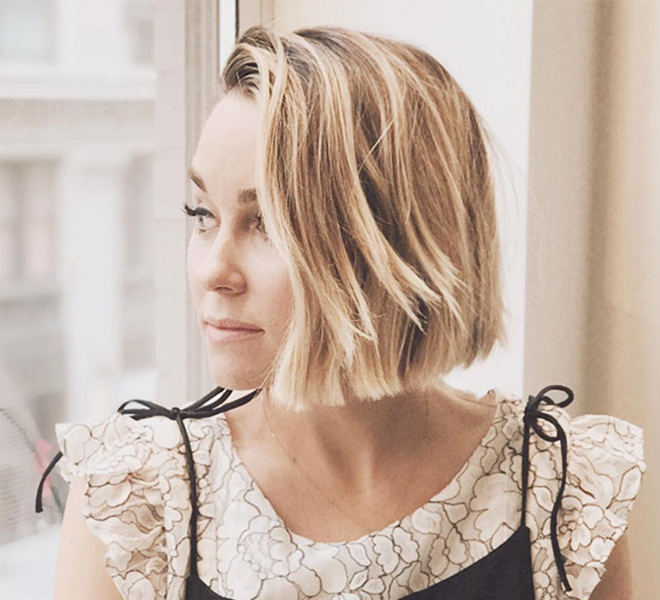 As some of you may have noticed, I recently chopped my hair into a long bob style like the one I first sported about three years ago. After having it longer these last couple of years, I had my hairstylist Kristin Ess cut it into a shoulder-grazing style, and then went even shorter a few weeks later. The truth is that I decided to cut it this time around because of the very limited amount of time I currently have to spend on my hair. I have to blow dry my hair while Liam is napping, and he went through a phase where all of his naps were only 30 minutes long. Spending 30 minutes on my hair meant I wasn't checking anything else off of my to-do list, so I figured less hair would take less time. And since this cut has been super popular for the past few seasons, I wanted to share some bob and lob styling tips for everyone who has been asking. You can check out my advice below if you are considering the cut…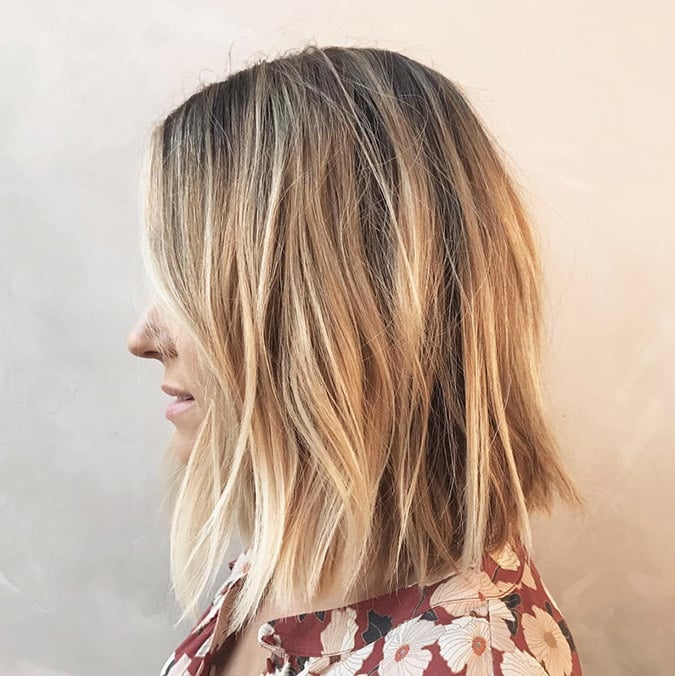 What to Tell Your Stylist
If you want a cut like mine, ask your stylist for a textured long bob or a chin-length bob with layers. By definition a bob is angled (shorter in the back and longer in the front, but my cut is only slightly angled. Angle it too much and it can look a bit dated.  You want to keep it looking cool. Also, be sure to specify if you want it to be long enough to throw back into a ponytail. Right now my hair is an inch or two too short to fit in a ponytail, so I'm stuck wearing it half up, half down when I want it out of my face. I will probably grow it out a little for this reason.


Be Prepared for Your Hair to Change Texture
Even if your hair is relatively straight, be prepared for new waves, curls, and cowlicks once your hair isn't weighed down by length. This means that unless you have very obedient hair, you will still need to spend some time styling it to get it to look the way you want it to. With long hair, I could always just throw it back into a bun if I literally didn't feel like styling it at all. Now, I'm stuck spending a few minutes on it to have it look good. This cut is definitely low maintenance, but don't expect it to be no maintenance.


You Will Have to Commit to Regular Haircuts
If you want to keep your cut perfectly intact, be prepared to get regular haircuts every 6-8 weeks. If you already color your hair this type of commitment may not be anything new. But if your salon visits are typically infrequent, this can mean a major lifestyle change. Luckily bobs also tend to grow out quite well if you don't maintain them.


The lob looks chicest when it's not over-styled. Now that my hair is shorter, it air dries with a very slight wave so all I have to do it add in a little pomade or styling spray. If I have time I will also add in a bend here or there with a flat iron to frame my face and give it shape, but it's not even necessary. My go-to products for this cut are Kristin's Thickening Spray when it's still damp and the Kristin Ess Beach Wave Spray when it's dry. Kristin will also use some Layrite Supershine Cream on it (which is a pomade), to break up the waves but keep it shiny at the same time.


I hope these hair tips were helpful!


Are you considering this cut?


Affiliate links may have been used in this post.