Beauty Note: 5 Beauty Resolutions for Better Hair and Skin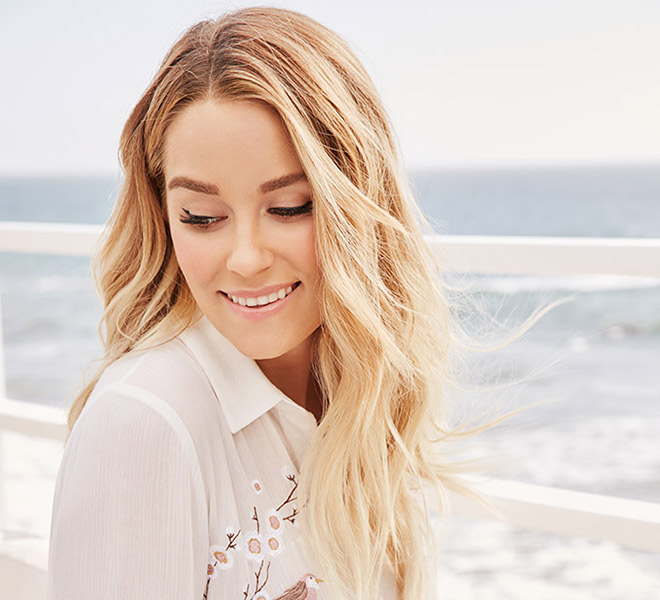 My 2018 New Year's resolution was a first for me. Becoming a mama really put things into perspective. No matter what your resolutions are for the year ahead, I hope they have a similar effect. We're all looking for a fresh start whether it's family, career, or creativity oriented. If self-care made it onto your list of goals, there are plenty of ways to improve your routine for the better. In today's post, I thought it would be fun to create a list of beauty resolutions that we can all achieve together.
Skin and haircare are already such a big part of my daily routine even though my time spent on each has significantly decreased lately. If they play a big role in your life too, these five beauty resolutions can benefit your personal routine in the year ahead. Glowing skin and strong, shiny hair is more attainable than you think, just keeping scrolling…


1. Clean your makeup brushes regularly.
Setting aside time each week to clean your makeup brushes can do wonders for your skin. Think about it, every time you reuse your brushes without cleaning them, you're adding another layer of makeup, dirt and oil to both the bristles and your skin. Kick clogged pores to the curb by using these brush cleaning tips. You'll be surprised just how easy it is.


2. Sleep on a silk pillowcase.
Make your beauty sleep that much more luxurious with a silk pillowcase. Sleeping on one of these pillowcases is not only comfortable, but has beneficial qualities for both your skin and hair. In the hair department, opting to sleep on silk reduces kinks and frizz and will make second (or third) day hair easily attainable.
Not only will your hair thank you, but your skin will too. Silk pillowcases reduce the amount of sleep creases that you usually see on your face in the morning. Because let's face it, not all of us can sleep peacefully on our backs all night long. Silk pillowcases are also known to help your skin retain its moisture, helping you get as much out of your night serums and creams as possible.
Another added bonus is that silk is naturally hypoallergenic. You don't have to worry about your pillowcase collecting dust mites, fungus, and other allergens. If you're looking to add one to your nightly routine, check out the Slip Silk Pillowcase here.


If you've ever been on a mission to grow stronger strands, then the word biotin is probably already in your vocabulary. Biotin has been known to help strengthen hair and nails and even clear up your skin. Most multivitamins already have biotin incorporated into them, so be sure to check your labels before adding even more of it into your daily intake.
In addition to biotin, there are vitamins in your normal diet that can benefit your hair and nails. Omega-3 fatty acids found in foods like salmon and flaxseed oil can make a difference in circulation to the scalp and ultimately healthier hair. Healthy iron levels can reduce the amount of broken and brittle strands. Vitamin A found in foods like sweet potatoes, kale and squash serves as a retinoid which has anti-aging properties. So, if your mama ever encouraged you to take your vitamins, she was really doing your hair and skin a favor. Brush up on your vitamin knowledge and ask a doctor if you're deficient in any area before adding them into your diet.


4. Hydrate, hydrate, hydrate!
The easiest way for you to achieve healthier, more supple skin and hair is something you should already be doing. Drink more water. It's as simple as getting your proper daily intake of H2O. Your skin, nails, and hair will thank you by looking radiant. Drinking more water can help your skin retain its elasticity and flushes out toxins so that your skin appears clearer. And believe it or not, your hair needs water in order to prevent breakage and damage.
If you find it difficult to drink as much water as you should be throughout the day, be sure to check out this post. There are also apps on your smartphone that encourage you to drink more water by sending you notifications. Genius!


We've all heard the saying "you are what you eat." A poor diet not only affects your health and wellbeing, but can pose serious problems to your hair and skin. Consumption of high-glycemic foods such as sugar, flour, and starches can lead to thin hair and acne. Treating yourself to a cheat day every so often isn't taboo, but in light of New Year's resolutions, it could be best to take a closer look at what you're keeping in your refrigerator and pantry.


What would you say are your beauty resolutions?


I'd love to hear them in the comments!


Affiliate links may have been used in this post.