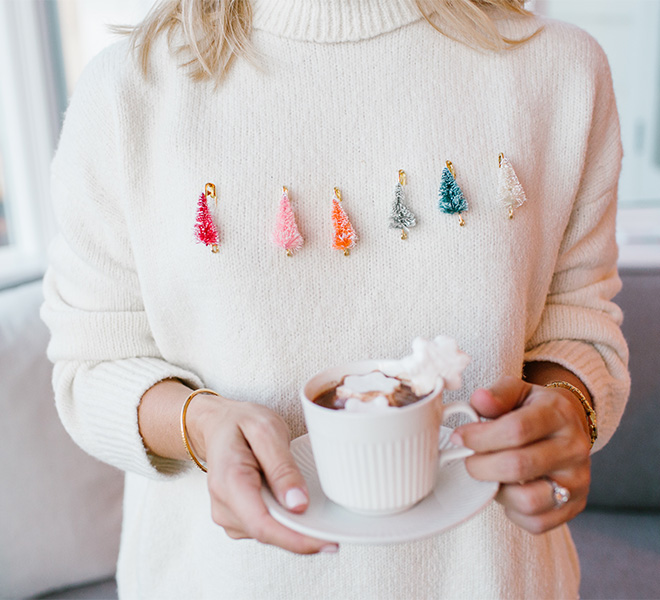 It's the most wonderful time of the year—a time filled with decking the halls, sipping hot cocoa, and attending holiday parties galore… in festive holiday sweaters, of course. Now, for those of you who have that perfect Christmas sweater stashed away in your holiday décor box, just ready to be worn each year, I envy you. I, on the other hand, often find myself scrambling at the last minute to put together the perfect outfit when an ugly sweater occasion arises. So this year, I've come up with a no-fail holiday hack that will allow me to be sweater-ready in a matter of 5 minutes (and, with items I already have on hand). I present to you: The 5-Minute Bottle Brush Christmas Tree Sweater!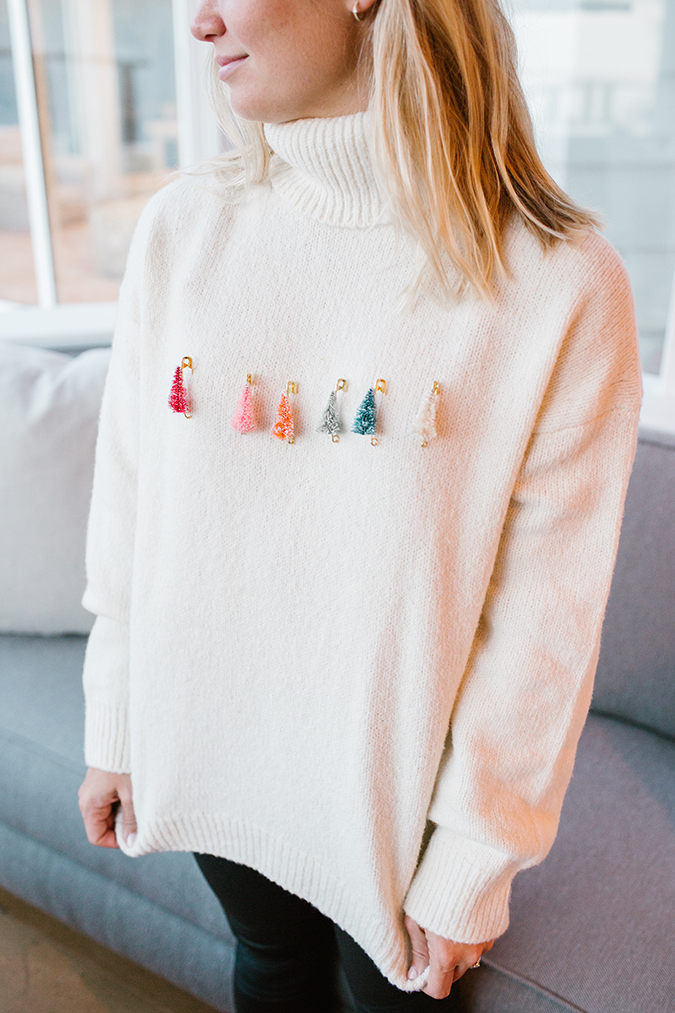 This DIY is an easy one, and requires only a few supplies and three simple steps. Keep scrolling to see the steps to make this holiday sweater that is anything but ugly…


The 5-Minute Bottle Brush Christmas Tree Sweater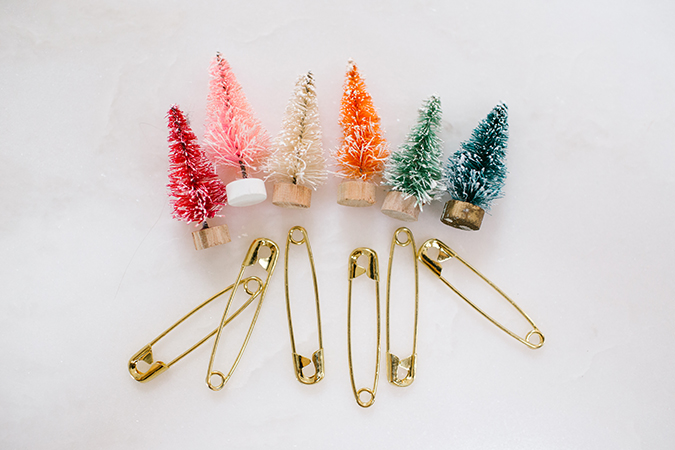 mini bottle brush trees (we used pastel ones like these)
safety pins
hot glue gun and hot glue
chunky cream sweater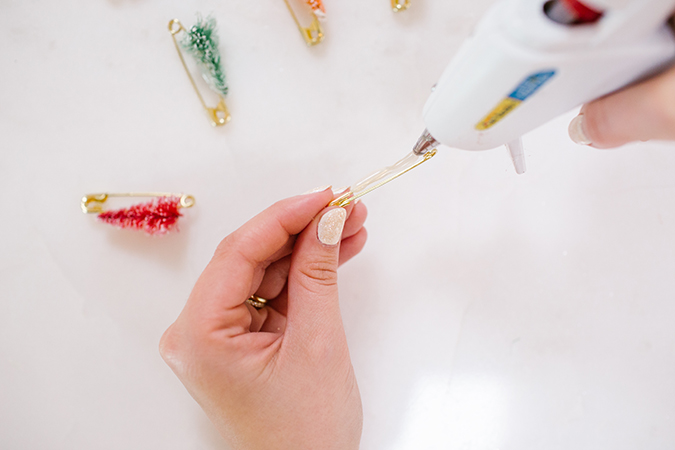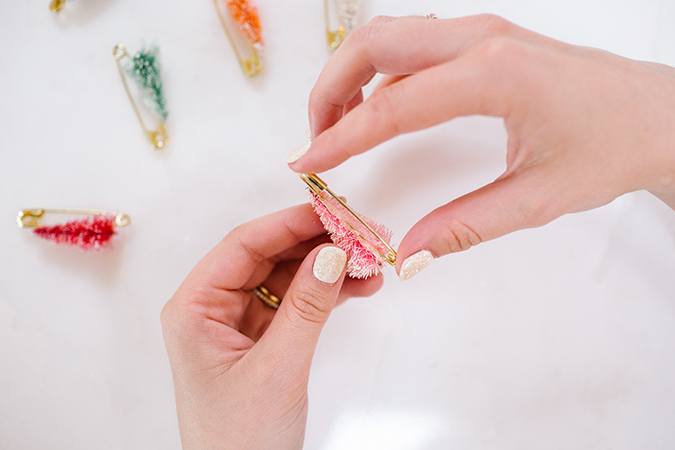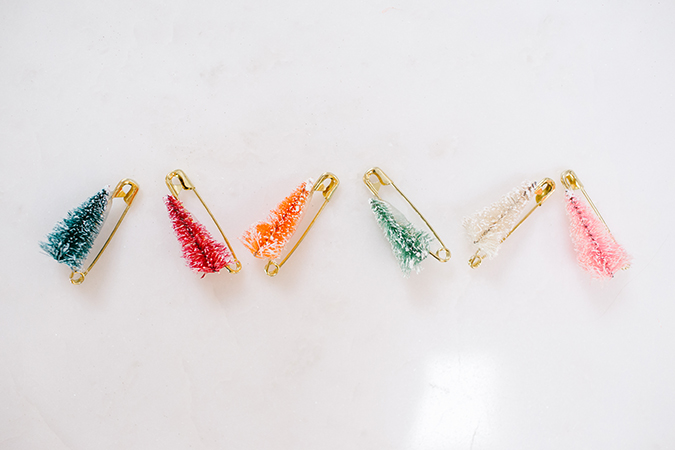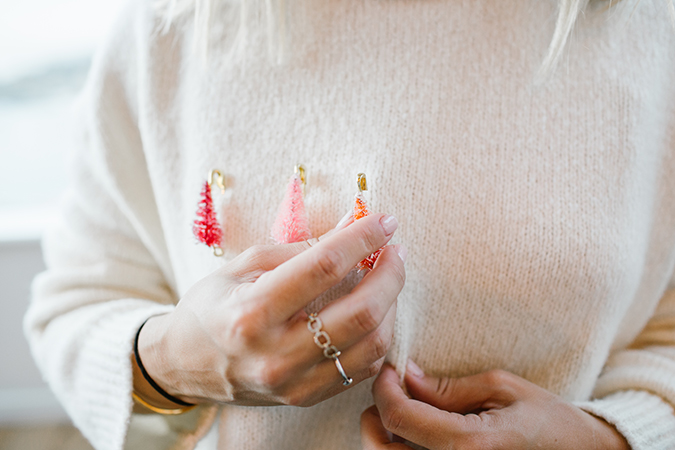 Simply glue your mini bottle brush trees onto the stable side of a safety pin (the side that remains stable in the "head" of the pin). Let dry, then pin in a straight row to your sweater. Simple as that! You can use any other holiday items you like, such as mini ornaments, mini deer, mini Santa Clause figurines… The options are endless.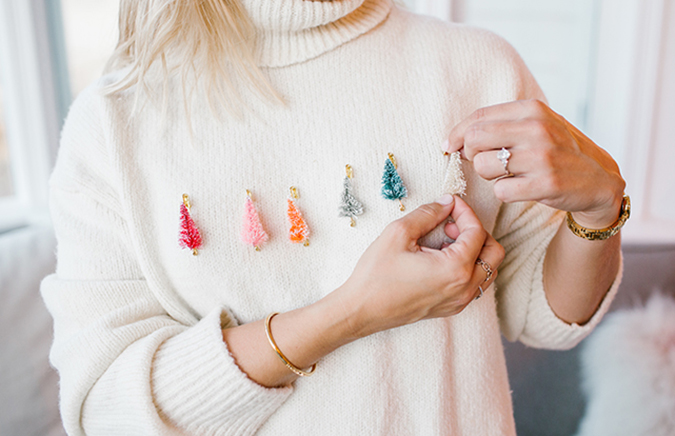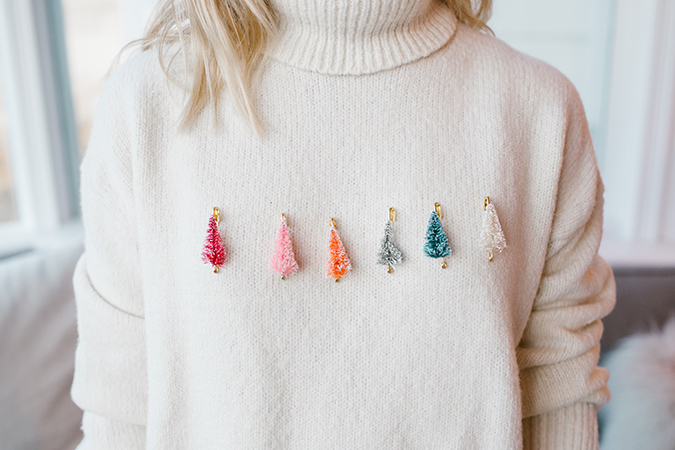 Can you believe how simple this holiday DIY is?


If you give it a try, be sure to share your cute creations on Instagram using the hashtag #lcdotcomloves and tag @laurenconrad_com in the photo. I can't wait to see them!


Affiliate links may have been used in this post.