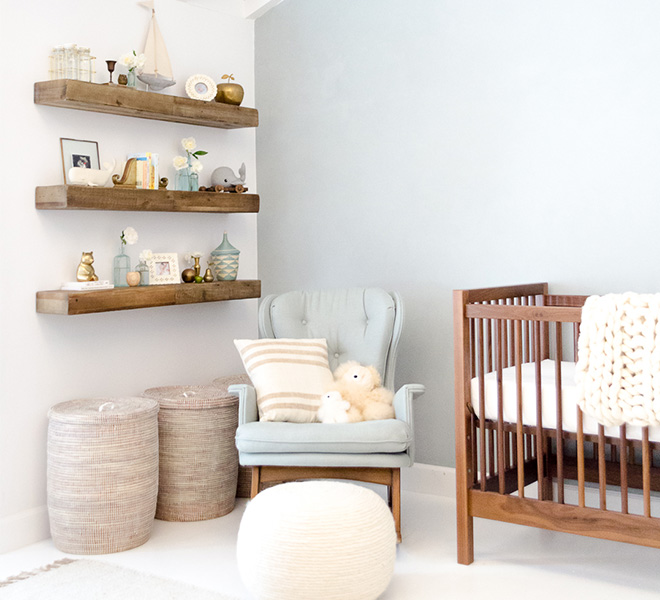 One of my best qualities is my ability to make quick decisions. I don't mean to brag, but I do it all day long at my job and it's the only way I'm able to balance as many things as I do. I also rarely second guess my first instinct. I make a choice, and move on. But for some reason while I was pregnant this changed. I was taking forever to make choices, and when I finally did I was constantly changing my mind. So when it came time to design Liam's nursery, I was all over the place.
I actually went through a few different themes before ending up with his current nursery. At first I wanted to make it a celestial theme with a navy wall covered in constellations. I couldn't find the right wallpaper, so I spent weeks trying out different gold paints and techniques to get it right. And then I started seeing celestial nurseries popping up all over Pinterest, so I decided to try something else. Next, I thought a wilderness theme could be cute. I found the perfect wallpaper with black and white birch trees, and even had William saw and drill wood for an A-frame tent as I sewed a linen cover. And then I read somewhere that having stripes on the wall of your nursery could stress out your baby and have a negative impact on their sleep. Who knows if that's even true… Regardless, the camping theme was out.
This continued for months as I drove my friends and family nuts sending them wallpaper swatch after wallpaper swatch, and asking for their opinions. Finally, I realized that the reason I was having such a difficult time decorating this room was because I hadn't met my kid yet. I didn't know if he liked dinosaurs or stars or the color green. So, I decided to keep it simple and in line with the rest of our home, which has a slight nautical vibe. And as he gets older and begins to cultivate his own interests, we can redecorate his room together. You can check out all the photos and credits for Liam's nautical nursery below…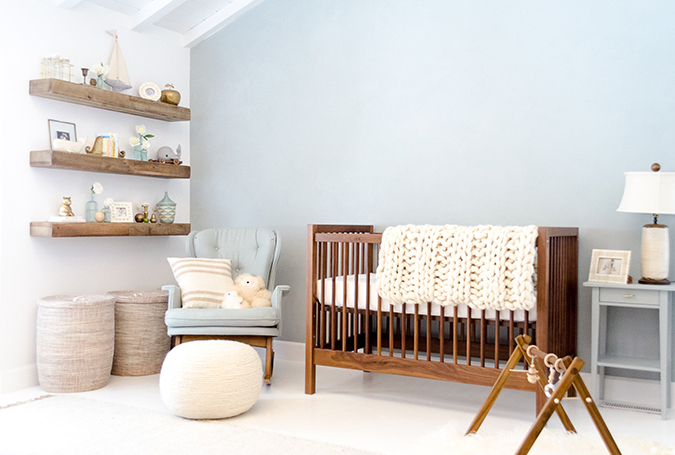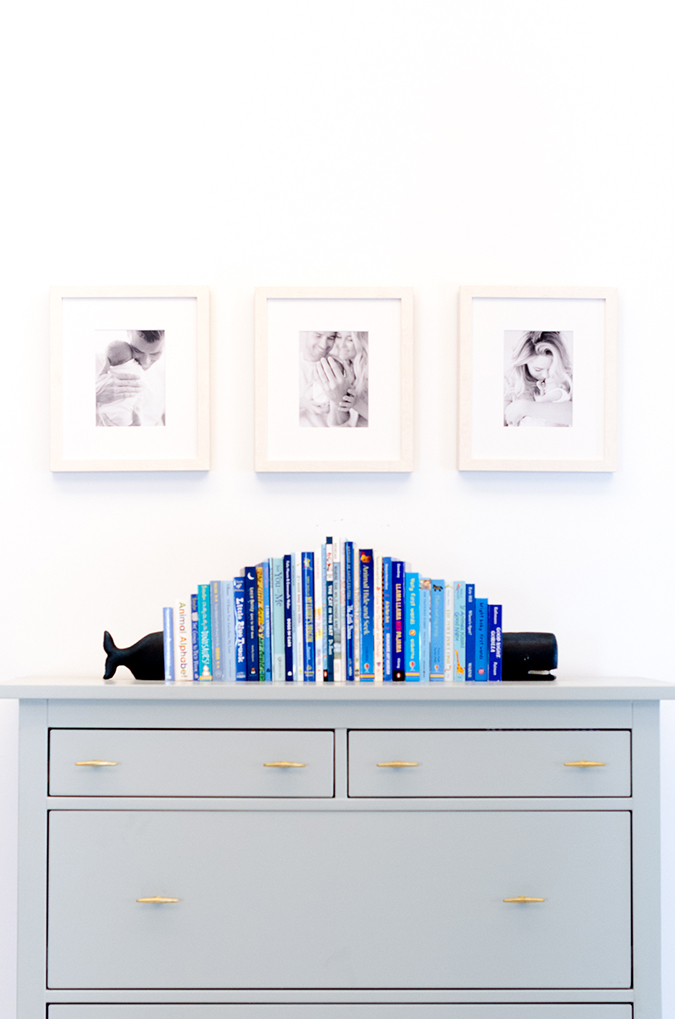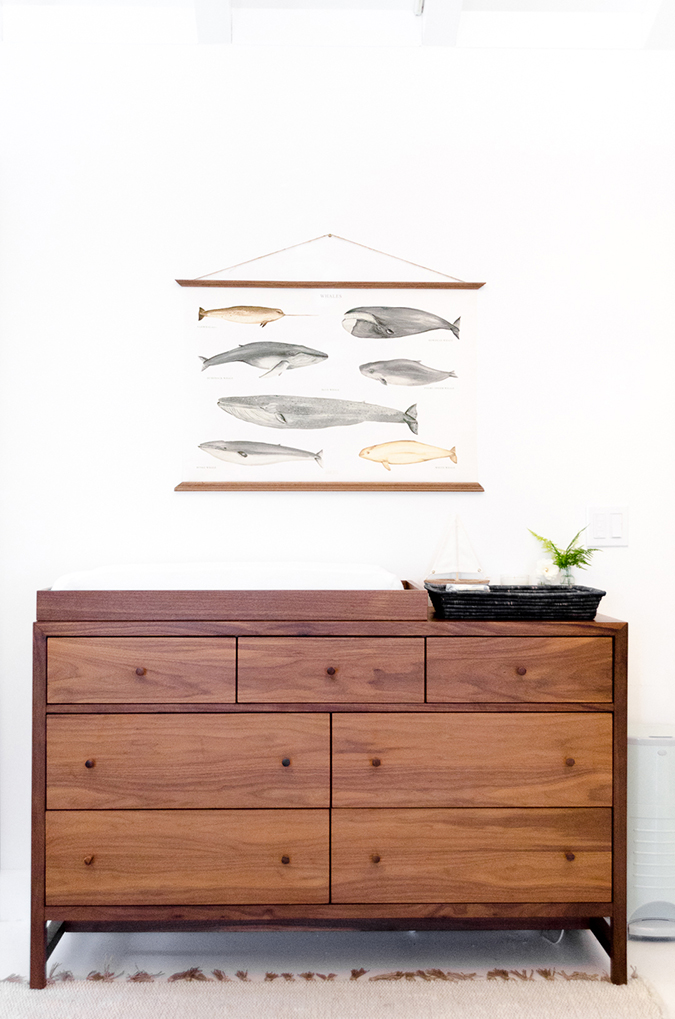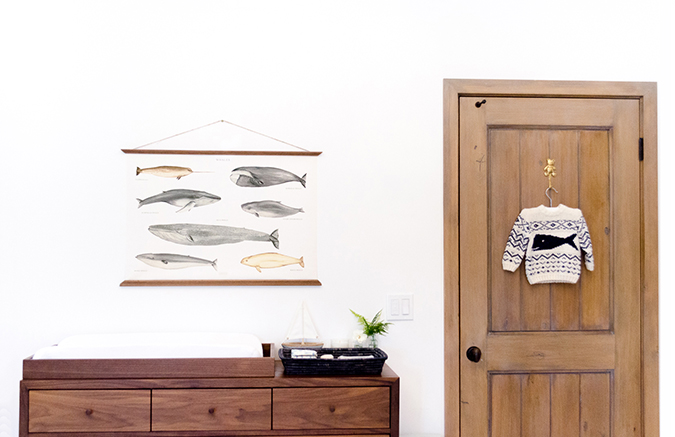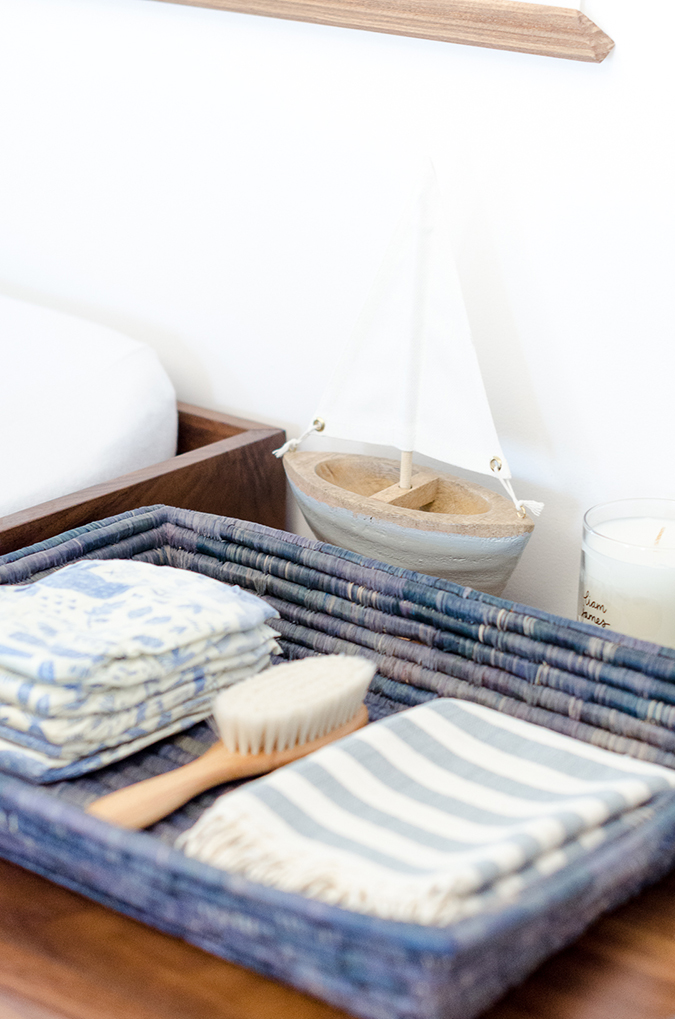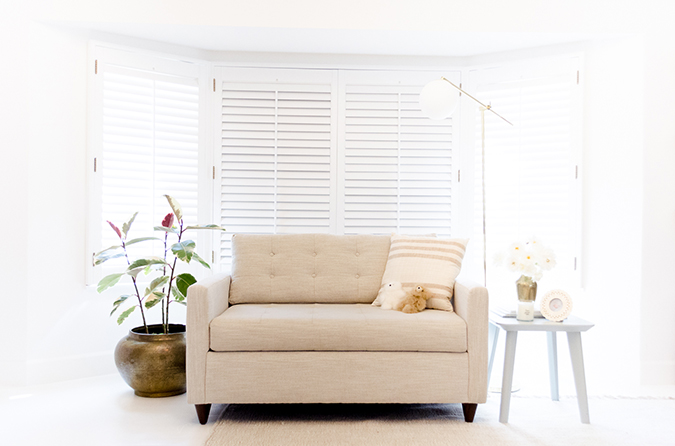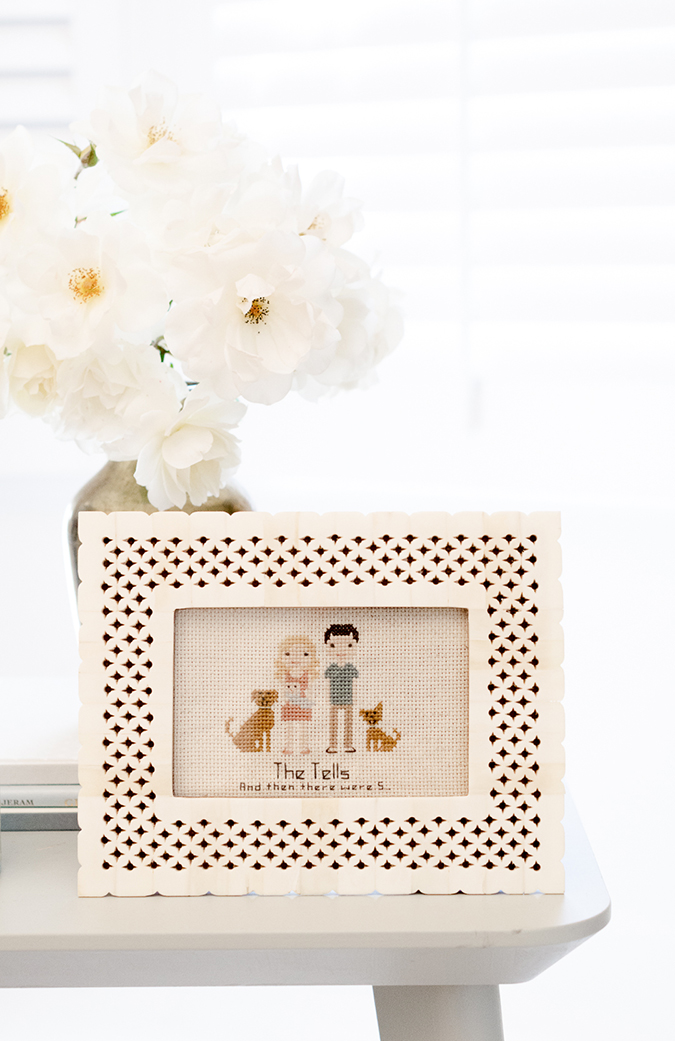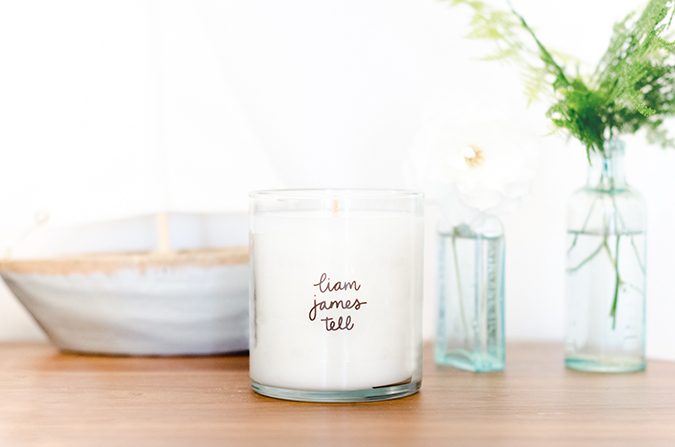 In the end, I'm pretty happy with how it turned out after all. But no matter what the room looked like, it would be a very special space to me because of who lives in it.


Have you decorated a nursery for your little one?


Share your own experience with me below.


Photos: The Little Market
Affiliate links may have been used in this post.