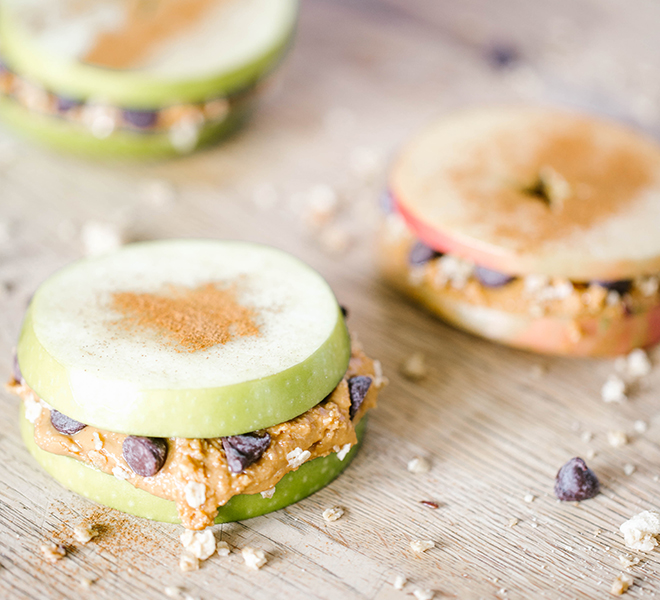 As any toddler mama knows, getting your kiddo to eat a nutritious meal isn't always as easy as it should be! Whether you have a picky eater or a little one with a limited attention span, having fun and tasty snacks on hand is the secret to making sure your little one is well fed. With that in mind, we whipped up three healthy and delicious treats that will make snack time a little more fun. Stick them in a lunchbox or have them waiting after school—either way, your toddler is sure to eat them right up. Check out all three recipes below…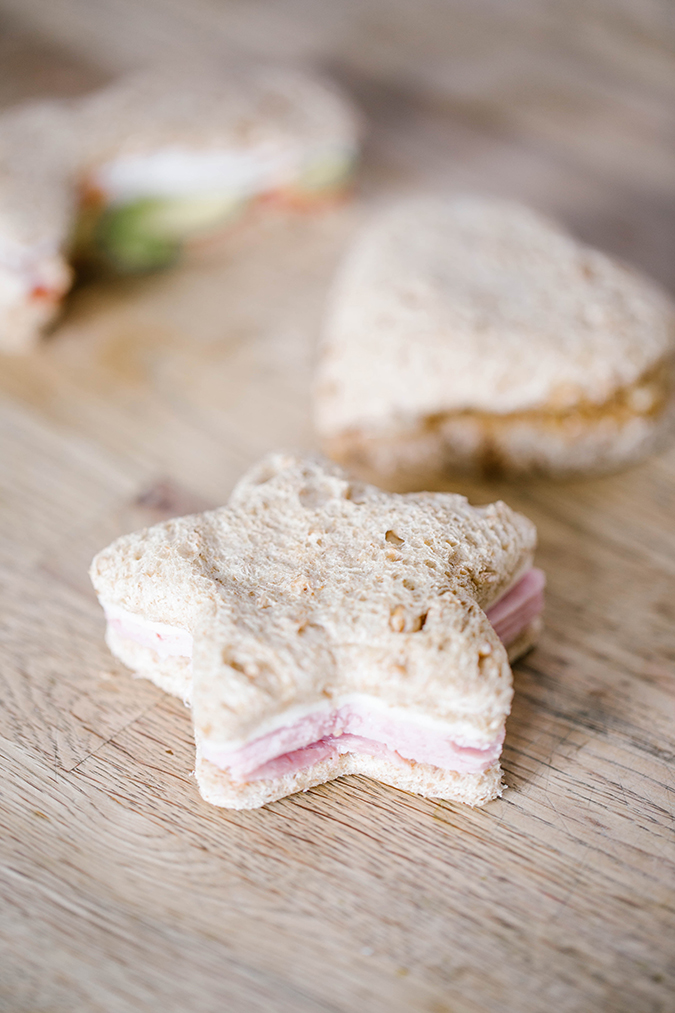 Sometimes making mealtime exciting for your kiddo is all in the presentation. My toddler gets a real kick out of cookie cutters, so we use them for everything we can in our household—sandwiches, morning toast, fried eggs, you name it. This trick works with any sandwich as long as it's not overstuffed, but I've listed three favorite sandwich recipes below.


wheat bread
hummus
avocado
shredded carrots
tomato


wheat bread
almond or sunflower seed butter
sliced banana
a drizzle of honey (optional)


wheat bread
mayo
mustard
turkey, ham, or Tofurkey
white cheddar cheese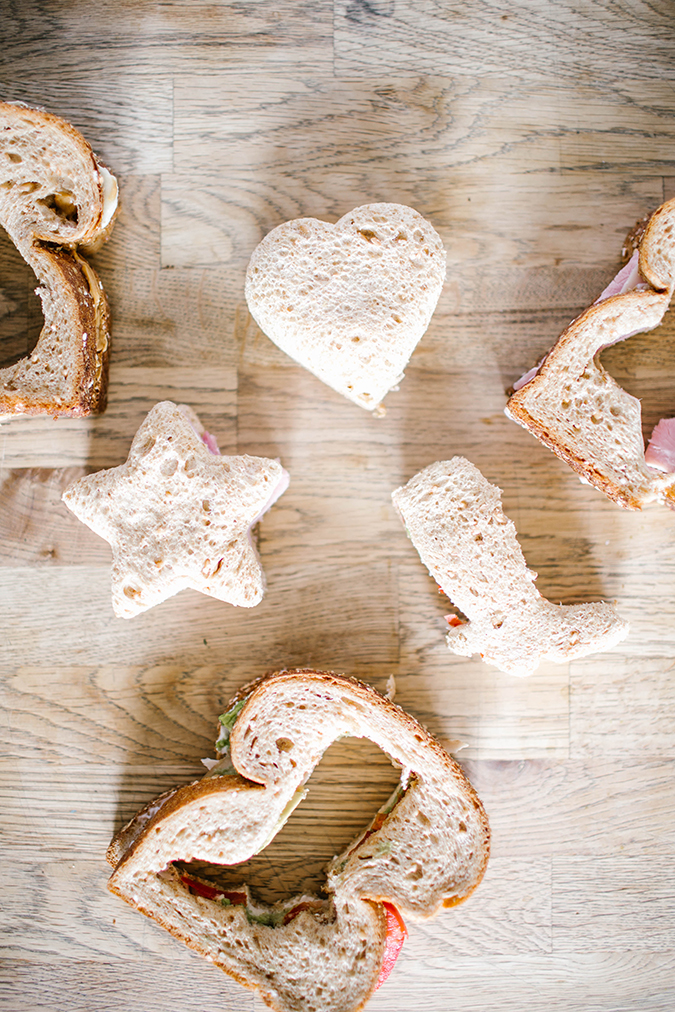 Instructions:
Simply build your sandwich, making sure it sticks together well, and then use a cookie cutter to press down firmly in the middle. The leftover edges can go to mom or dad if they're not as exciting to your little one!


Apple Slice Sunbutter Stackers
My daughter loves her apples sliced into "chips." I don't know what it is, but something about this shape makes them more fun for her to eat. We used sunflower seed butter for this recipe to accommodate kids with nut allergies, but of course almond or peanut butter is delicious, too. Adding granola makes for a heartier breakfast dish, or add in some cacao chips for a fun dessert treat.


1 red apple, 1 green apple, sliced into flat "chips"
1 Tbsp sunflower seed butter per apple sandwich
cacao chips (optional, for a dessert twist)
granola
dash of cinnamon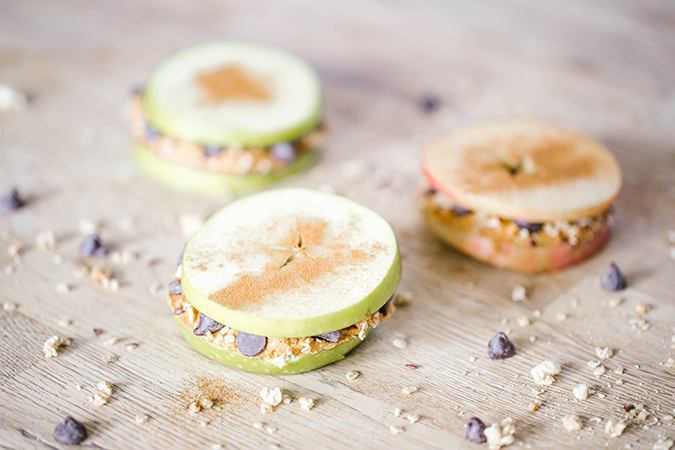 Instructions:
Cut apples into 1/4-inch thick flat slices. Spread nut butter onto the bottom slice, then top with cacao chips and sprinkle with granola if using. Top the "sandwich" with the other apple slice and sprinkle a dash of cinnamon on top. Tip: If you are serving later or sticking in a lunchbox, squeeze a bit of lemon juice on top of your apple slices to keep them from turning brown.


AB&J Smoothie with Sneaky Spinach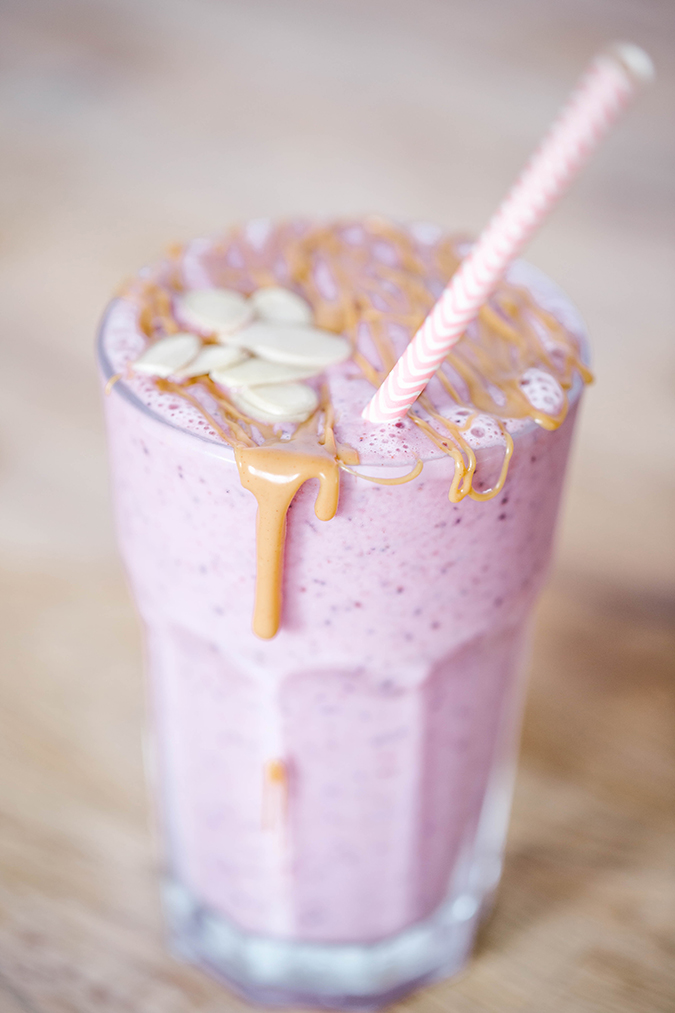 It's no secret that our editors love smoothies. But smoothies are also an incredibly kid-friendly snack. Since my daughter usually ends up begging me for sip after sip of my smoothies, I started creating recipes with her in mind. Smoothies are a perfect on-the-go breakfast if you're running late to school, and a great way to sneak in some extra veggies if it's hard to get your kid to eat them otherwise.


2 Tbsp almond butter (or sub sunflower seed butter for an allergen-free version)
1 cup almond or whole milk
1/4 cup blueberries, fresh or frozen
1/4 cup strawberries, fresh or frozen
1/2 banana
1/4 cup rolled oats
handful of baby spinach
3-4 ice cubes (may not need if fruit is frozen)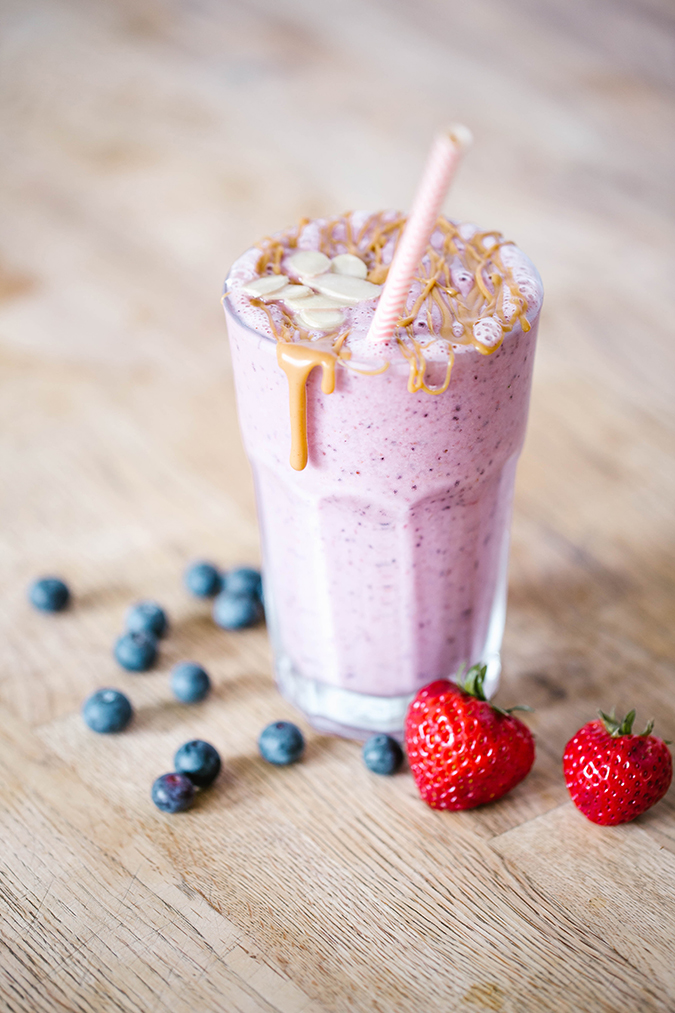 Instructions:
Blend all ingredients together, and enjoy! We also drizzled with almond butter and topped with slivered almonds for an added crunch.


What snacks do your little ones love to eat?