Inspired Idea: A Halloween Bar Cart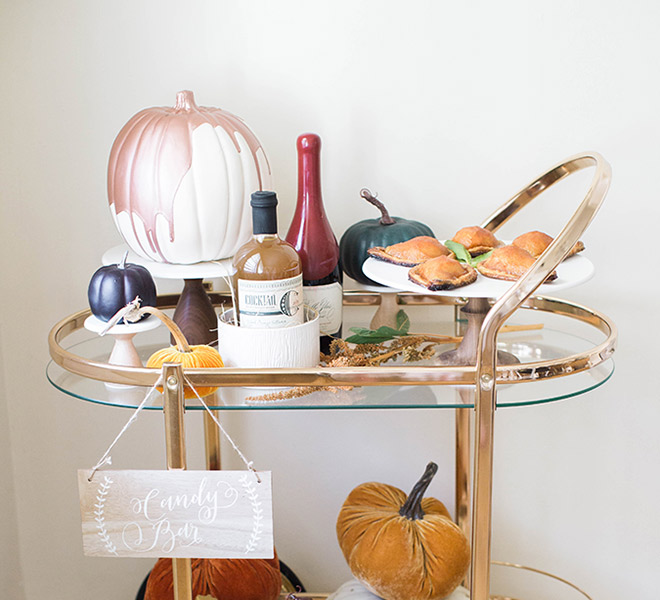 When it comes to decorating for the many holidays throughout the year, we're no strangers to making our homes as festive as possible. Consider us overzealous, but we just can't help ourselves when it comes to celebrating. This time of year is usually about jack-o-lantern adorned porches, dim lights, and spooky spider webs. This Halloween we decided to extend our festive decorations to include all corners of our homes, including an adorably spooky mantle followed by this frighteningly cute bar cart scene.
It may sound surprising, but there's more rhyme and reason to this set up than meets the eye. At our latest photoshoot, we had our friends Rachel of Bonjour Fête and Royale of But First, Party! give us some helpful tips and do a little rearranging to create the perfect Halloween vignette. We even recycled some of the décor that we used in our Halloween mantle makeover in this post. From rose gold dripped pumpkins to adding a little texture with luxe velvet accents and pops of jewel tones, this bar cart is looking ready for a fall soiree. If you want to replicate a similar bar cart in your own home, keep scrolling to hear what Rachel and Royale had to say about staging the perfect spooky scene…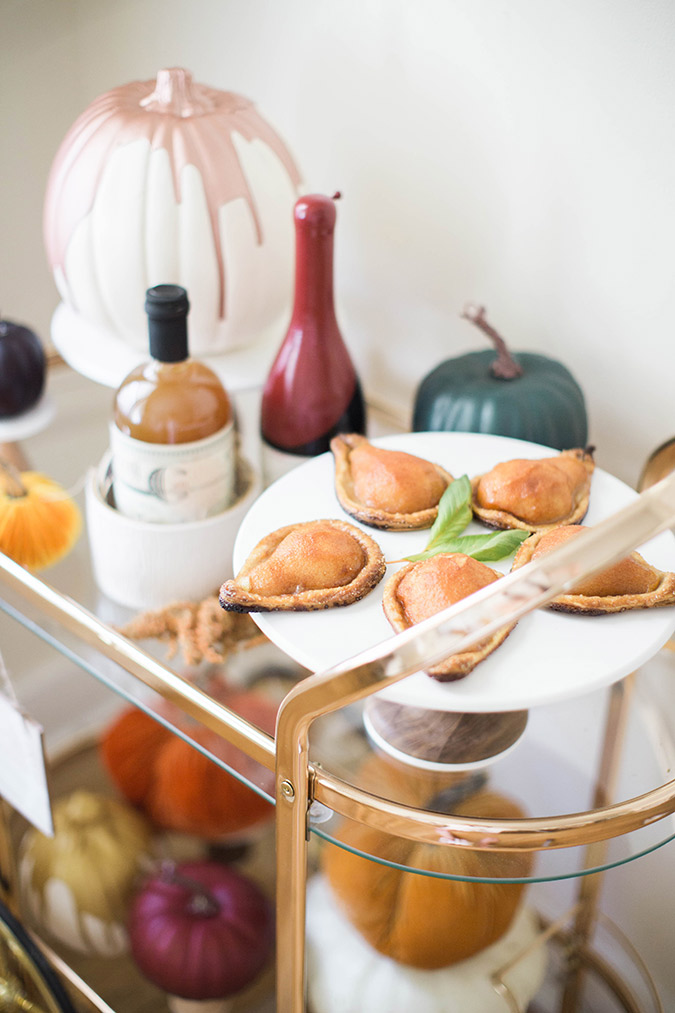 When aiming for a perfectly imperfect set up, always remember to play with height. For our bar cart featured above, Rachel and Royale recommended stacking pumpkins and putting some tasty treats on cake stands to give a little more dimension. No bar cart is complete without libations, so this scene called for some mismatched bottles that added to the Halloween aesthetic.


If you took a peek at this post, you know that we're having a very jewel toned Halloween this year on LaurenConrad.com. One way to really set the mood for your bar cart is to pick a color scheme and run with it. We loved the luxe velvet of the orange fabric pumpkins and made sure to include even more retro-inspired hues to the mix. Don't get us wrong, we love a classic black and orange Halloween, but veering off of the beaten path has never looked so chic.


Here at Team LC, we've deemed our 2017 motto to be "more is more." That being said, we added festive elements until we felt that our set up was complete. For us that meant copious amounts of pumpkins, some fall foliage, our favorite libations and even a sweet treat or two.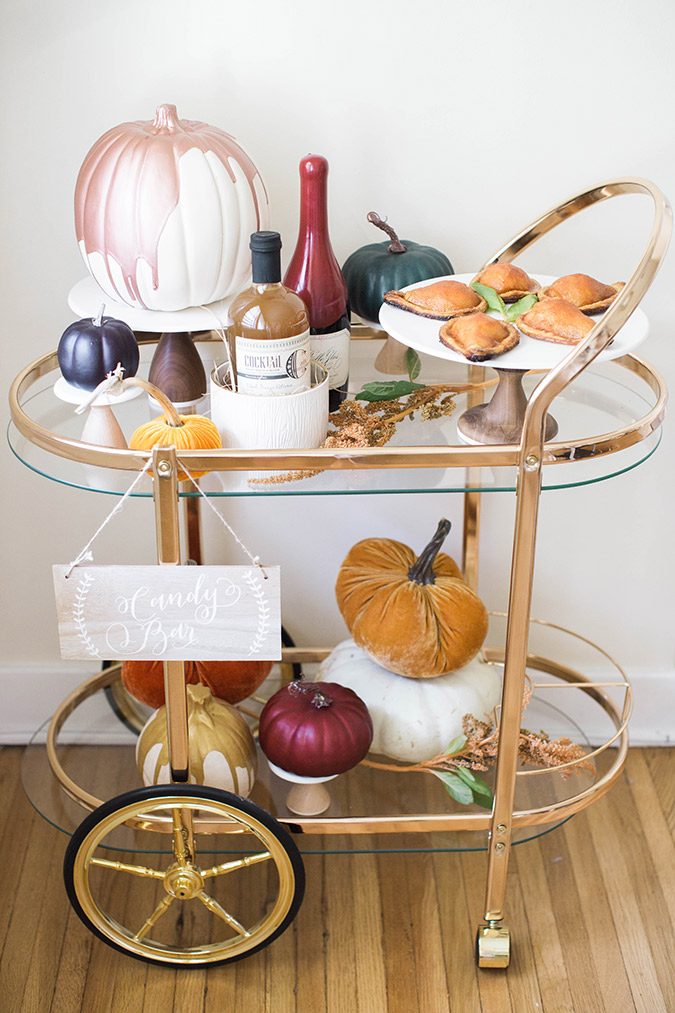 How cute does our final set up look? We're obsessed with the outcome and can't wait to apply these tips to future holiday decorations.


How would you decorate your bar cart?


Let us know your thoughts in the comments!



Affiliate links may have been used in this post.