Primp Tip: How to Make Your Pedicure Last for 3 Weeks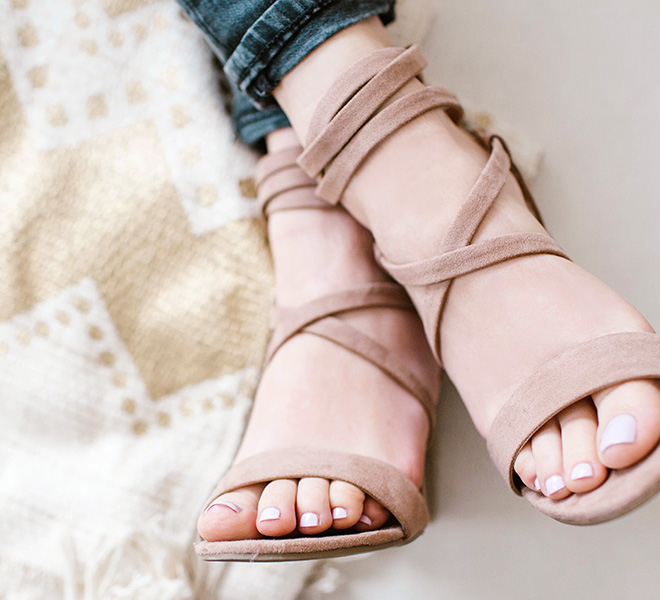 Whether you're the type of girl who gets a pedicure only a few times a year when the weather heats up, or you pencil a pedi into your calendar monthly, I think it's safe to say that we've all tried to make that perfect pedicure last well past its prime. I love a good at-home mani and pedi, but I don't always have the time to sit down and perfectly polish my nails. So, when my schedule is jam-packed and I'm pinched for time, making my salon pedicure last as long as possible is a must. Luckily, I've discovered a few easy tips and tricks that will change the life of your pedicure, and keep those toes looking like you just walked out of the salon for weeks to come. If you want your pedicure to last for three weeks or more, try putting these seven simple habits to the test…


One of the easiest ways to extend the life of your pedicure is to top up your topcoat every 7-10 days. Not only will this keep your pedi looking as shiny as it did when you walked out of the nail salon, but it will also keep any edges from lifting prematurely. With that said, don't go too topcoat crazy—applying too many layers on top of your polish can have the opposite effect, and cause your polish to chip or come off in large pieces.


2. Take care of your cuticles.
If you think that cuticle care is only for freshly manicured fingernails, then think again! Keeping your toenail cuticles hydrated with cuticle oil can do wonders for keeping your nails in tip top shape and making your pedicure last for weeks to come. Apply every 2-3 days at the least to keep cuticles from drying out and prevent polish from chipping too soon.


3. Play it safe with socks.
If you aren't the type that wears socks or slippers when lounging around the house already, then consider this the perfect time to pick up the habit. A soft pair of socks is the perfect barrier to protect your pedicure from getting beat up when walking around. So whenever you aren't showing off that pretty pedi, slip into your comfiest pair of socks or slippers. Bonus: This will keep your freshly exfoliated heels feeling baby-smooth, too.


4. Be weary of water (at first).
Although your polish may feel dry to the touch just an hour or two after leaving the salon, nail polish actually can take up to 12-24 hours to completely set. For that reason, avoid any hot water or steam for at least 12 hours after getting your pedicure done, as too much moisture can cause unset polish to warp or lift. Even more importantly, avoid the pool for the first few days, or even up to a week; the harsh chlorine in the water can take a toll on freshly polished toenails and dry out cuticles.


5. Note the name of your polish.
Hopefully it won't be necessary to make any major fixes to your pedicure, but small chips here and there are pretty unavoidable. So, in case that you need to patch up some minor damage, you'll want to know the name and brand of the polish from the nail salon. Instead of guessing, take a picture or write down a quick note of the name of the polish you choose before you leave the salon so that when it comes down to the wire you can make quick and easy at-home fixes.


6. Stay hydrated, inside and out.
Not only does drinking enough daily H2O keep your skin and cuticles feeling soft and hydrated, but it also keeps your nails as healthy and strong as can be. Brittle nails are prone to breakage and cracking, which means a shorter life span for your pedicure. So drink up, ladies!


…Or in other words, try to schedule your pedicure on a day when you can kick back and relax after getting it done. Of course this might not always be possible, but nothing puts your pedi more at risk than running errands around town immediately afterward. So instead of squeezing your pedi appointment in between other obligations, give yourself at least an hour or two afterward to go home, kick your feet up, and let that pretty polish set.


What tips would you add to this list to prolong your pedi?


I'd love to give your suggestions a try, so share them below…