Ladies Who Laptop: Chatting with Photographer Valorie Darling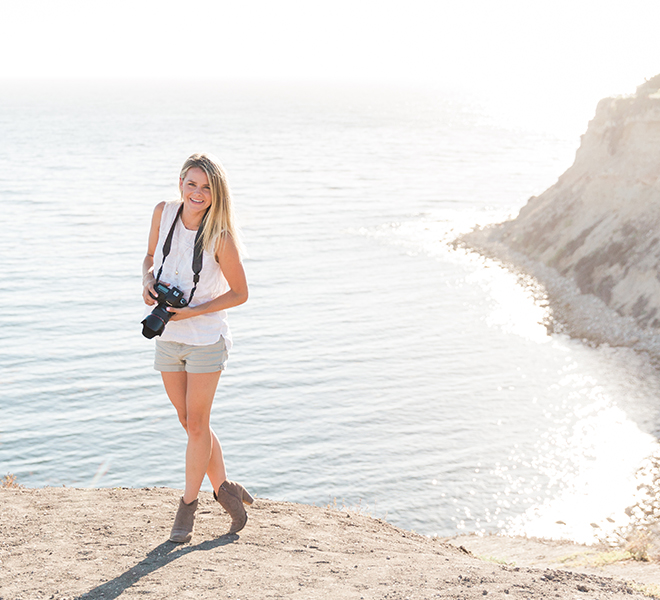 Hey ladies, it's Anna again from Fash Boulevard, bringing you another edition of my interview series, Ladies Who Laptop. This month's spotlight is former actress-turned-visionary, Valorie Darling. This L.A. lady knew a thing or two about being in front of the camera, but it wasn't until she stepped behind the lens that she discovered her true passion for telling stories through photography, and… the transition paid off. Armed with a new goal and eye for dreamy photography, Valorie quickly landed a slew of lucrative jobs. From fantasy weddings to celebrity clients, and a whole lotta travels in between, this girl boss does it all. When she's not working alongside a client, you can usually find the Cali shutterbug chasing the glowing West Coast sun in pursuit of that perfect shot. Today, Valorie opens up about the biggest lesson she's learned since becoming an entrepreneur, her dream job, and a bevy of helpful tips for aspiring photographers. Let's dive in…


As a former actress, dancer, and model, how did you find your way behind the camera?


I've always loved taking photos and growing up I was the paparazzi of the group. Everyone would count on me to bring the camera and printing the photos was so exciting to me. (I still have boxes upon boxes of photos at my childhood home my parents would love for me to go through, but it's too hard to part with.) But it was just a point-and-shoot, and the idea of a fancy DSLR and shooting in manual was so intimidating to me, I never even considered that it could be a profession. I loved creating—fashion shows, plays, commercials, directing, choreographing, etc. Once I got behind the camera again, I felt more creativity fulfilled because I had more control and was able to be a part of every aspect of the creation: the concept, production, directing, and editing. Having a camera in my hands meant I had the control to create whatever I wanted, whenever I wanted. And that was more fulfilling than the auditioning waiting game.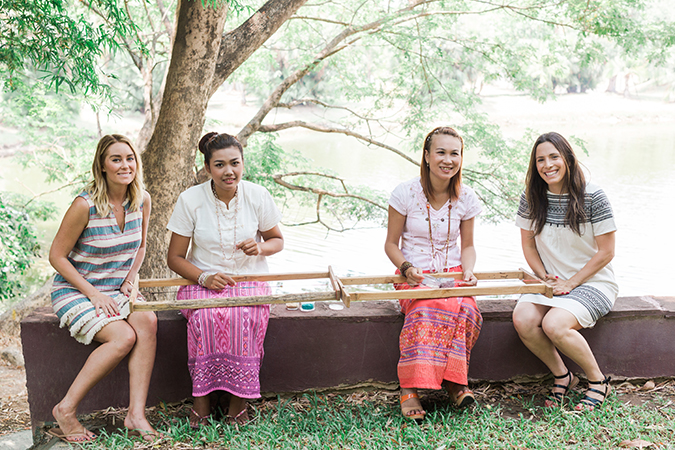 What is your favorite thing to photograph?/
Being able to travel with The Little Market and tell the stories of women artisans is so rewarding because it combines so many of my passions: travel photography, photo journalism and anything involving women empowerment. I'm so proud of the work Hannah and Lauren do, and I'm so grateful to be a witness to their hard work, compassion and voice they give women around the world.


As an avid traveler, can you share your favorite countries you've visited and why?


This is always my toughest question. I've been to over 30 countries and am constantly finding new gems. I rarely go back to a destination because I'm constantly wanting to add new stamps to my passport. I've been to Greece three times and Thailand twice (with Lauren one of the times) if that says anything though…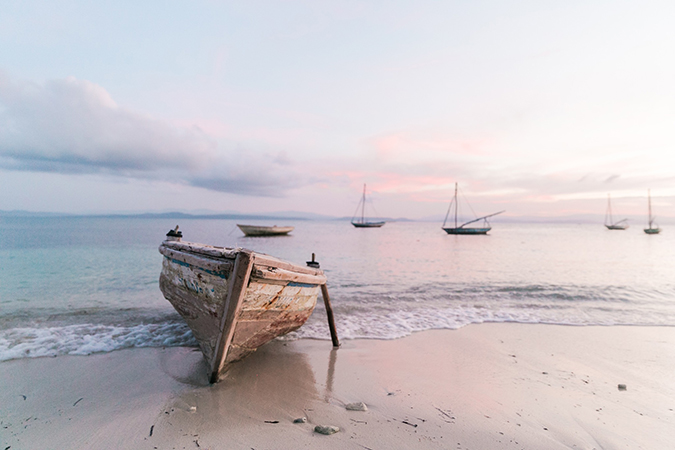 How do you think your major in journalism has influenced your career in photography?


Personally, I feel like photography is all about making a connection: Being able to capture life's biggest moments in an authentic way through listening with your lens. It's about the little fleeting moments that make the story unique and true to that couple.
With so much inspiration around, like Instagram and Pinterest, it's easy for people to fall into the trap of recreating things. It's not about reinventing the wheel, but being present and in the moment and creating from an authentic place that starts with the connection…
What makes a photo magic is the unspoken energy that can't be recreated. I want to tell those stories and have my images evoke emotion when you look at them so that, looking back, you don't just remember the details of what it looked like but how they felt. For strangers peering in, I want to create a sense of nostalgia for a moment they weren't even present for. Those are the images that inspire.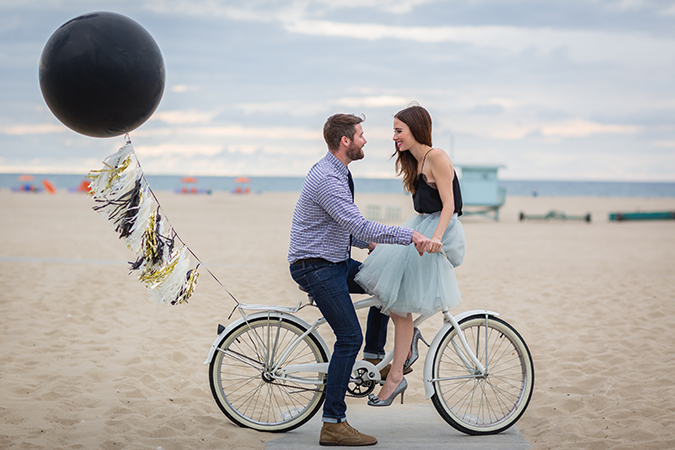 Photo shoots rarely go as planned. Do you have any funny stories of shoots gone wrong you can share with us?


Oh geez. Yes! Props and balloons always seem like a good idea, right? Well, sometimes they have a mind of their own. I was doing a cute engagement session on a bike with a massive balloon with a tassel string on the beach. The wind kicked up and the balloon kept hitting them in the face and tying them up. It was pretty hilarious, and I thought we might give up or I'd have to Photoshop it… Thankfully we got the shot!


How would you describe your style of photography?


Light, bright, and airy. I would live in magic hour's dreamy color gradient if I could.



Photo Credit: Zach Mann
What is a typical day in the life of Valorie Darling?


It's always changing, but I try to start it off with an A.M. meditation and not go straight to my phone. I live near the Venice Canals and my favorite morning routine is to ride my beach cruiser through the neighborhood and get a morning coffee and a bite on Abbott Kinney. I'll email and edit for a couple hours, and shoot early evening in that beautiful California golden light we all love.
The next day I'm probably on a plane… Haha!


Can you share some tips for people looking to get into photography?


The best starter lens is the fixed 50mm 1.8 (it's around $100, light for travel and beautiful for portraits, food, etc.). With the fixed focal length, you won't have the versatility of a zoom lens, but to me that keeps you moving and constantly finding new angles. Prime lenses are incredibly sharp, little to no distortion or vignetting, and allow for beautiful blur behind your subject.



Photo Credit: Brian Jones
We are huge fans of your Instagram. Do you have any tips or tricks for achieving an aesthetically awesome Instagram page?


Thank you! I would say defining your voice/filter and sticking to it helps keep a cohesive looking feed. I use VSCO app to adjust my photos so iPhone images match up with my professional shots.
Also, specializing in something specific helps grow a following because your followers can count on you for always showing whatever it is that you're known for. For my feed, it's definitely a balance of myself and my work. Know your brand and your audience.


What is your favorite part about owning your own company?


Having the flexibility to create my own schedule! Working for yourself can be tricky because you never know when to turn it off, but being able choose what projects you take on and when you take time off is such a luxury. Not that I take much time off! It's hard to when you truly love what you do. The work rarely feels like work.


Could you share a tip or two for couples searching for their wedding photographer?


Hire someone you feel relaxed around. You want to feel comfortable and at ease on your wedding day and the person you're inviting into your most intimate moments of your life should feel like a friend and someone you trust to capture your love story authentically.


What is the biggest lesson you have learned since becoming an entrepreneur?


If you've seen my closet you know I LOVE hats (specifically Janessa Leone ones), but you can't wear them all! Us entrepreneurs can feel like we have to do everything all the time. But there's no way to be an expert in everything, so finding those experts that you trust to help you in areas that aren't your strengths is the best thing you can do for your business. Learning to let go and pass on those tasks frees you up to bigger opportunities and helps you grow your business.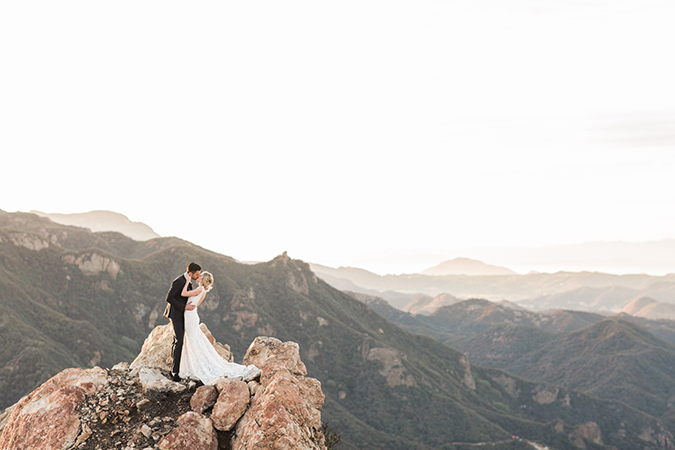 Do you have a favorite image you have taken recently and why?


Who doesn't love a dramatic setting? Malibu is pretty spectacular and getting to shoot one of my dearest friend's wedding at Malibu Rocky Oaks might take the cake for me right now.


For all of the dreamers out there—the fresh-out-of-college future entrepreneurs—what advice would you give them?


Be open to trying new things that interest you. For me, having a lot of irons in the fire and exploring several passions is what ultimately led me to my career in photography, which is what I have now learned fulfills me the most and is what I'm best at. I feel lucky that my profession combines so many of my passions and talents.



Photo Credit: Lana Womack
What has been the best moment of your career so far?


My first big editorial shoot with Paper Crown a couple years ago. I love shooting fashion and weddings and it was a big set, which made it all very exciting. Being able to work with their incredible team of creatives (the best of the best in styling, props, hair and makeup), having several grips and lighting assistants, and having a digital tech and all the support I could ever want was pretty overwhelming. Also, having Lauren trust in me and allow me to be a part of the creative process was surreal. I actually had to pull over on my drive home from the shoot because I started to cry happy tears. To me that was a "Hey Mom, I made it!" moment!


What do you want to shoot next?


More travel! I just launched @DestinationDarling and I'm excited to share more of my adventures with everyone.


"Thoughts become things, so choose the good ones." – Mike Dooley



Photo Credit: Christin Rose
Who would you like to see me interview for my next Ladies Who Laptop?


Let me know in the comments below!