Photo Diary: My Trip to Thailand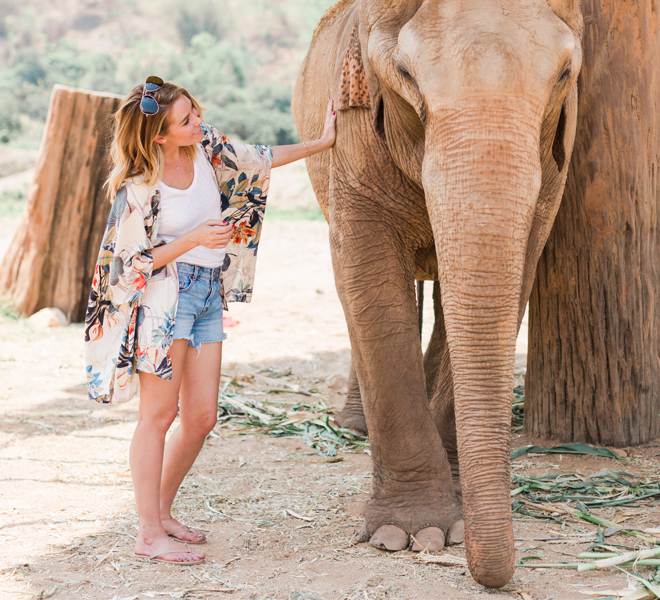 As most of you probably saw on
my Instagram
, I recently traveled to Thailand with my dear friend
Hannah
to find new artisans for our fair trade shop,
The Little Market
. We brought along our friends (and some of our favorite photographers)
Yoni
and
Valorie
, too. The trip was so inspiring, and I didn't want it to end… Even though the thermometer hit sweltering temps the whole time! I'm still on a high from my travels abroad, and have had such a fun time going through our photos from the trip. So, today I'm sharing some of my favorite Thailand memories with all of you, in hopes that it makes you feel like you were traveling right along with us. From elephant friends to floating markets, here were some of the memorable moments from our most recent trip for
The Little Market
…
We had been looking forward to our Thailand trip for months. Then, before we knew it, we were packed and ready to go, passports in hand…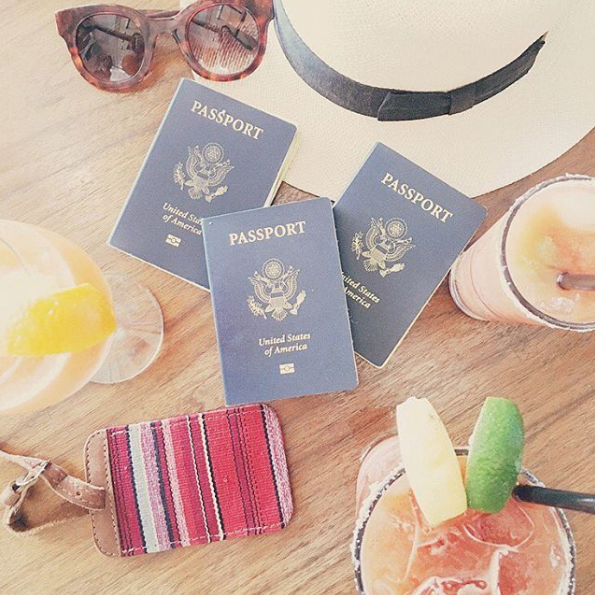 Once we arrived in Bangkok, the adventure began!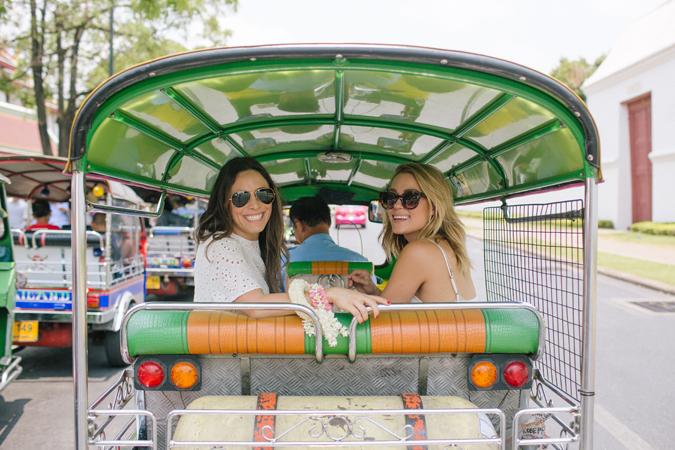 One of the first things we did was stop at the most gorgeous flower markets I've ever seen. They were selling handmade flower bracelets, so of course we had to test them out for ourselves…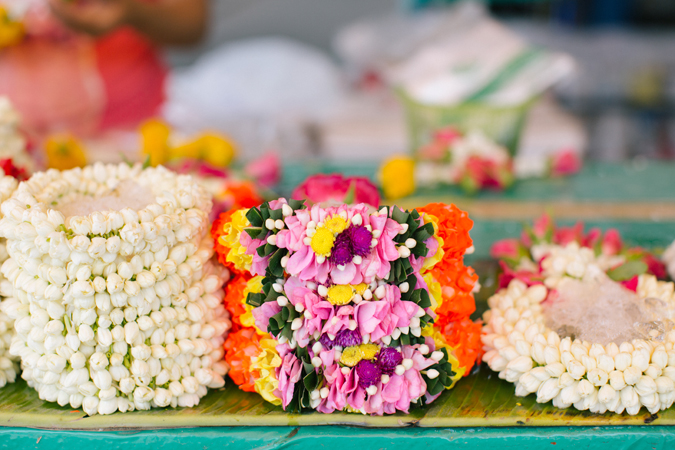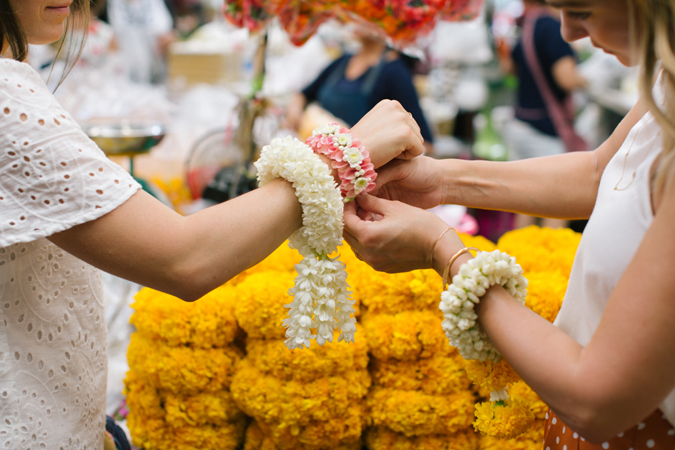 Next on the itinerary? Grab fresh coconuts for hydration. I'm not going to lie, the weather was hot, hot, hot on our trip…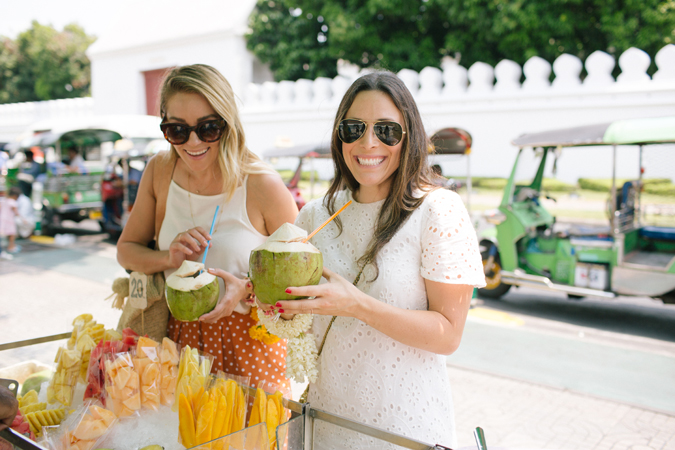 Then we visited the Temple of the Reclining Buddha. It was filled with beautiful hand painted walls…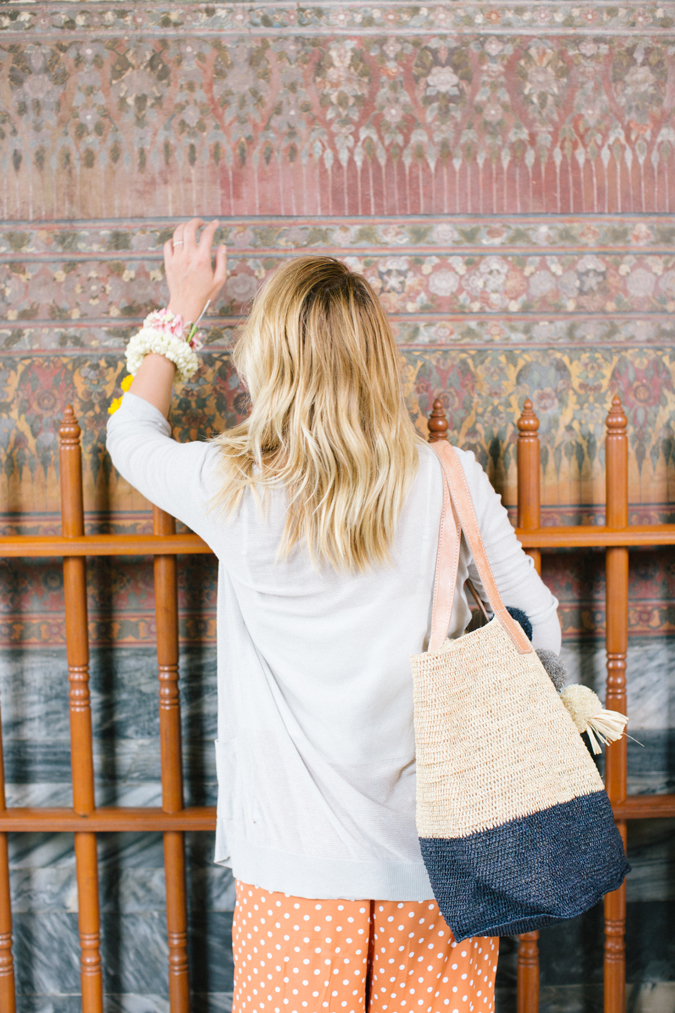 We took an amazing boat ride down the Thonburi Canals. Visiting the floating markets was definitely one of the highlights of our trip…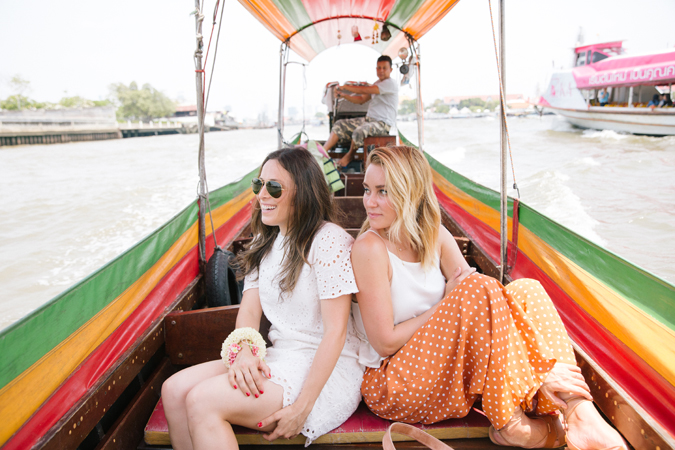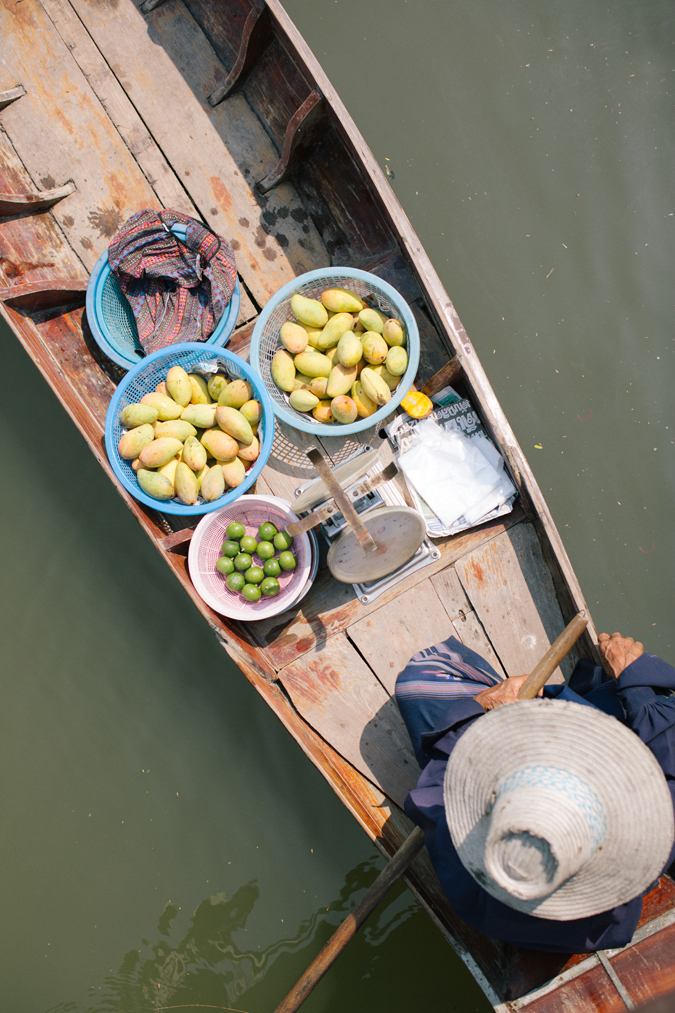 We also did a little shopping… This is Valorie, Hannah and me looking "tough."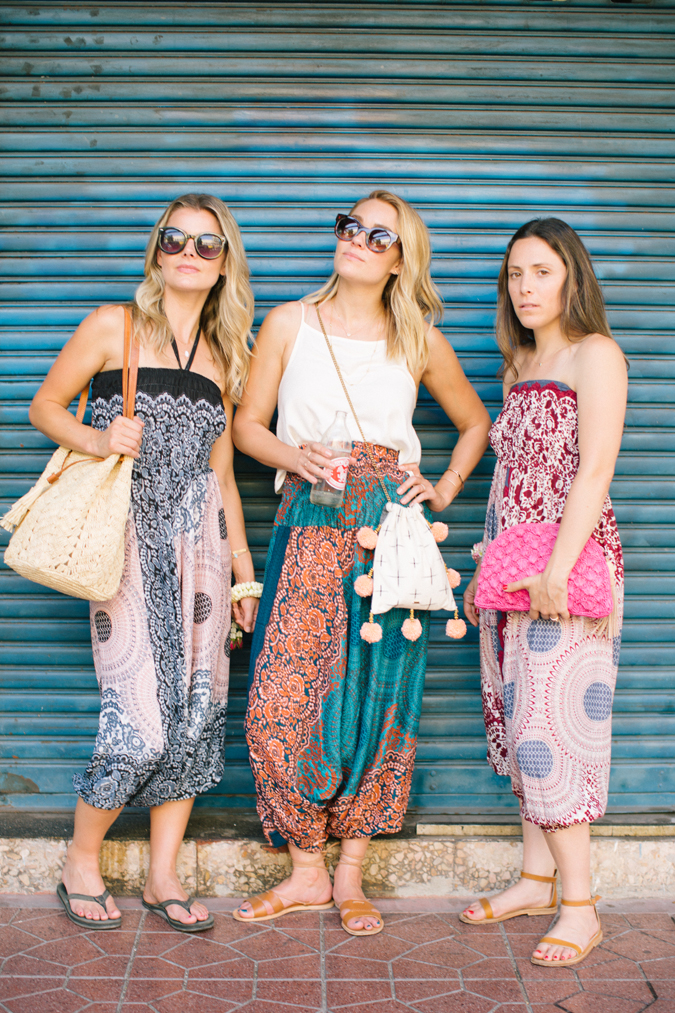 One of my favorite things I saw in Bangkok was this seafood market that was set up on these old train tracks. Whenever a train approached (which happened about 8 times a day), the merchants quickly pulled back their awnings and storefronts, then replaced them within seconds of the train's passing. This was a must-see.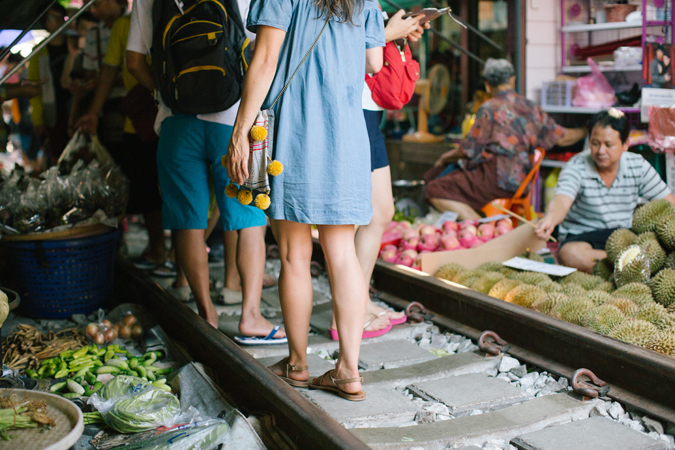 We absolutely loved our time in Bangkok. Next stop? Chiang Mai!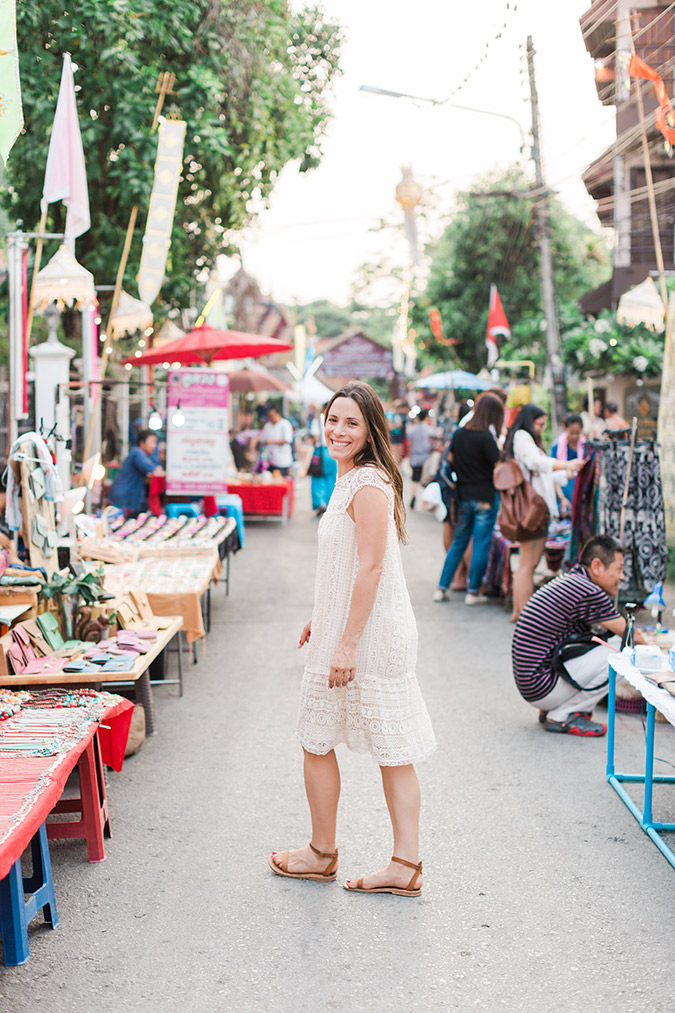 Where we made some fun new friends at the Elephant Nature Park. Elephant Nature Park is an elephant rescue and rehabilitation center in Northern Thailand where you can volunteer and visit to help. We have been involved in dozens of rescues, which have created our thriving elephant herd.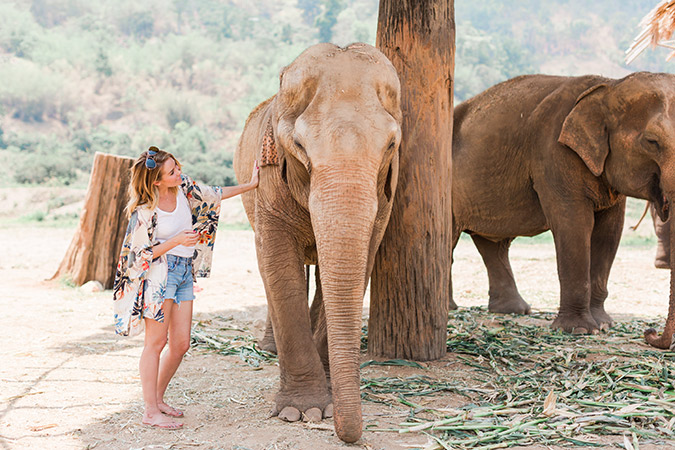 We visited an artisan studio where they have been dying with indigo for generations. We learned some amazing dyeing techniques. Any suggestions for what I should do with my fabric?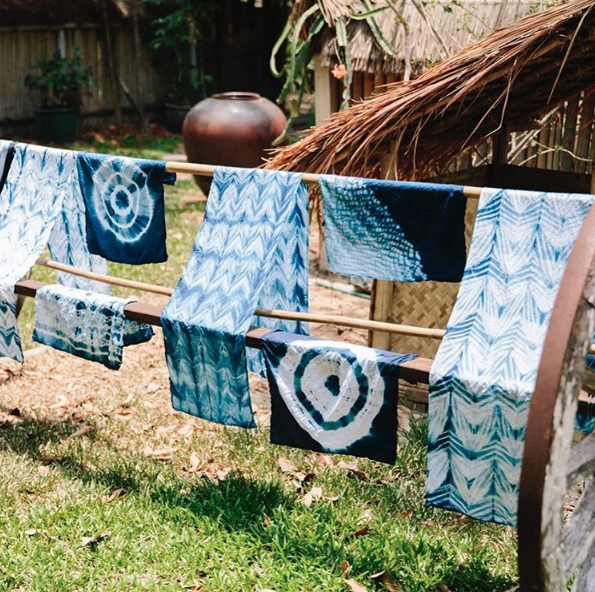 The fresh fruit in Chiang Mai was not only delicious, but gorgeous.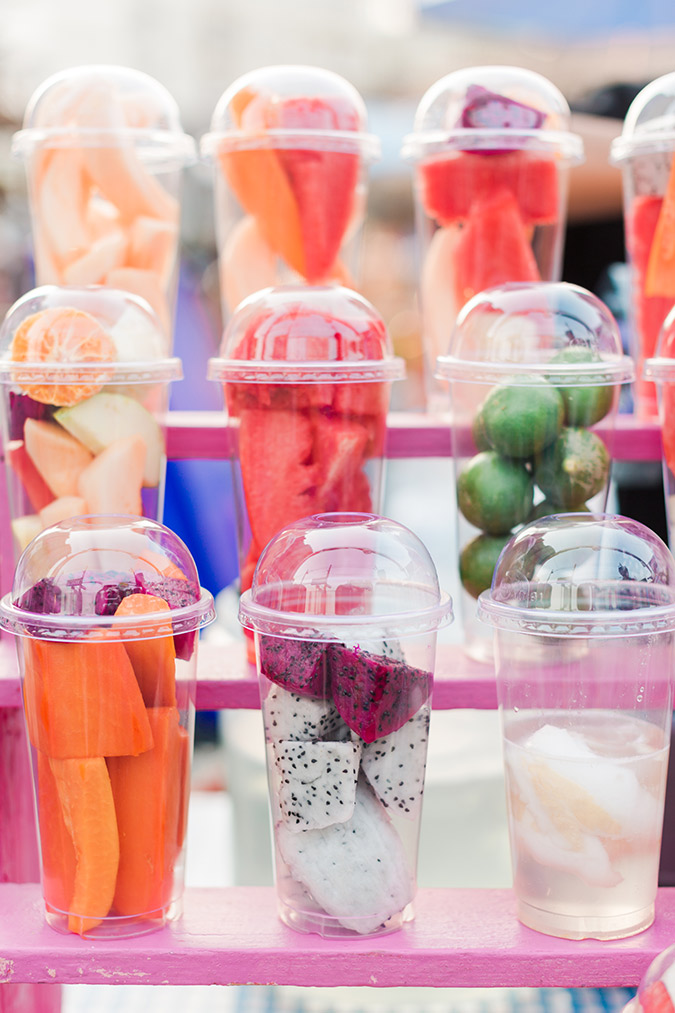 We loved seeing how Batik textiles were made with hot wax. We fell in love with batik on our trip to Bali so it was very special to learn more about the technique.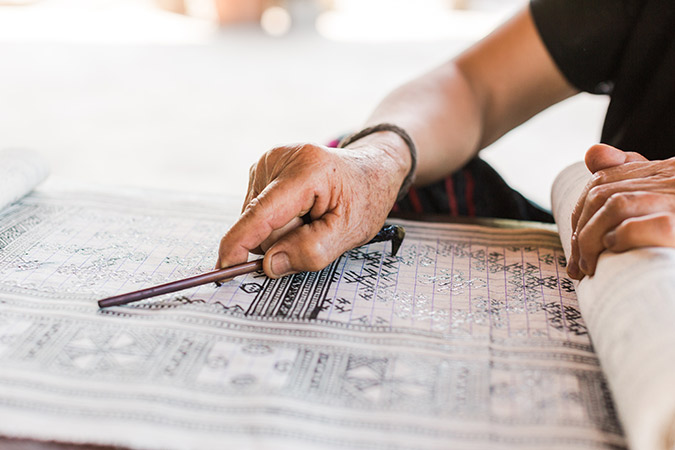 We met the artisans who make the stone and crystal wrap bracelets we sell at The Little Market.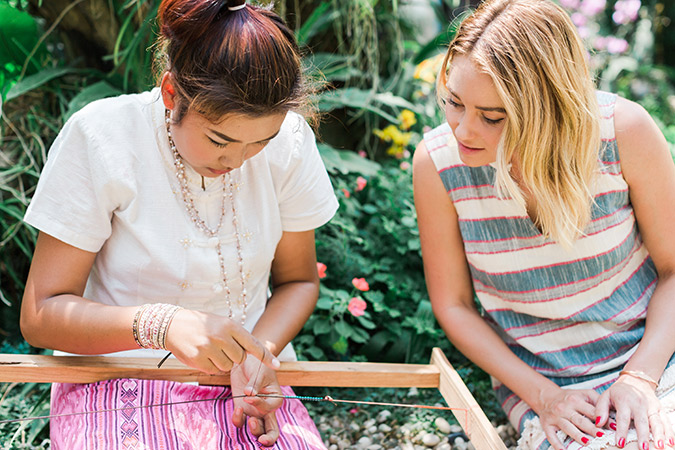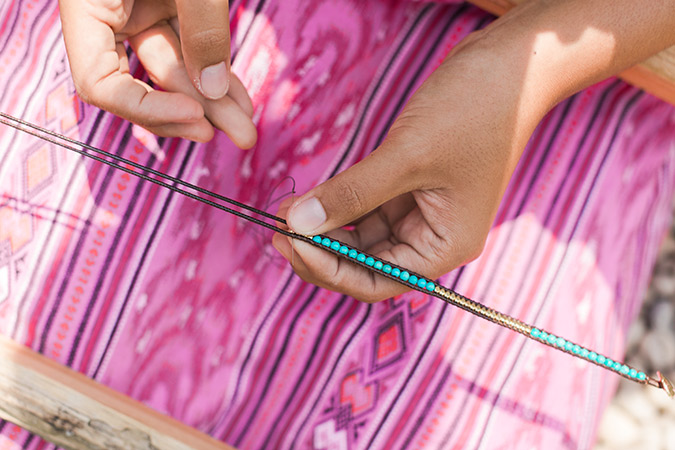 We finished our trip on the gorgeous tropical island of Koh Samui. The cool green water was exactly what we were craving after the heat of the city!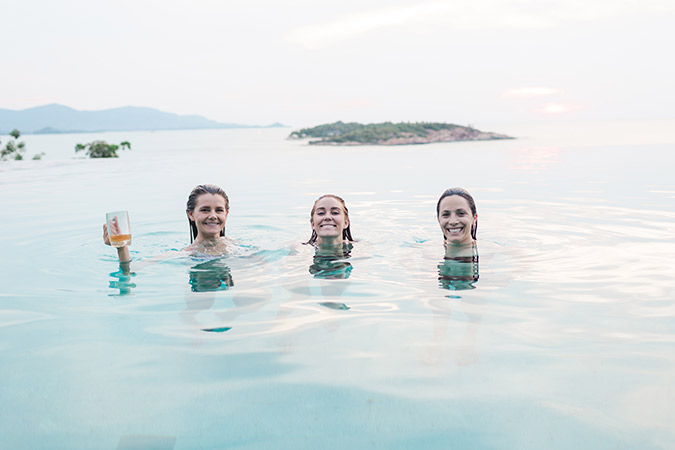 This Little Market trip was one I'll never forget. Be sure to stay tuned and follow along with us on @thelittlemarket Instagram… We're already planning our next getaway!
Any recommendations for where we should travel next?
Let me know in the comments below! And another big shout out to Yoni and Valorie for taking these gorgeous photos during our trip.
XO Lauren