Tuesday Ten: Building Your Birth Team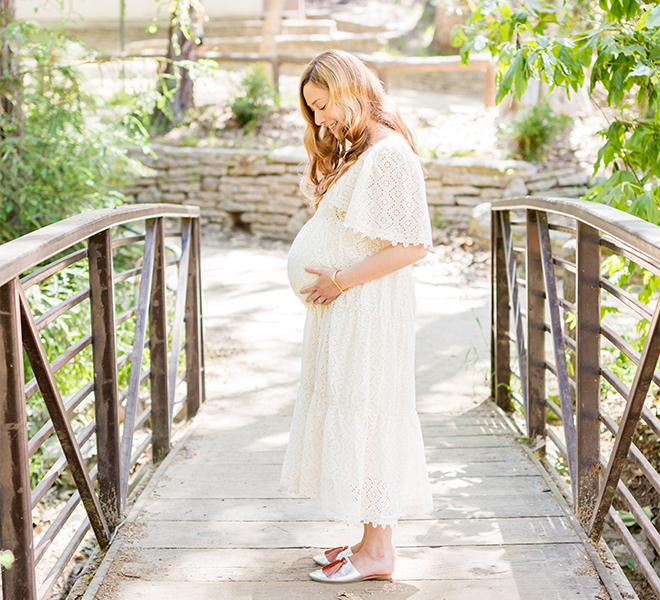 Don't know the difference between a doula and a midwife? Never heard of a night nurse? I had so many questions when I was expecting my first baby, and it wasn't always easy to find the answers in one place. So as a part of our Motherhood May themed month on the site, I enlisted Becca Gordon, owner of Two Doulas Birth, to help me put together a list for all of our expecting mamas out there of the different professionals you might want to hire during your pregnancy, birth, and postpartum period—and what exactly they do. There's certainly a lot to learn as you prepare yourself for baby's arrival, and I hope that this list makes it a little bit easier! Check it out below…


1. OB/GYN. An OB/GYN is a medical doctor who specializes in obstetrics and gynecology—which encompasses female reproductive health, including pregnancy and birth. Many women with low-risk pregnancies who want a hospital birth will still opt to see an OB as their primary care provider, but an OB is also equipped to deal with higher risk pregnancies, including performing C-sections and other surgeries.


2. Midwife. A midwife is a health care professional who specializes in female reproductive health including pregnancy and birth. In the United States, midwives can be registered nurses (CNMs) or direct entry (CPMs or LMs). Midwives are the experts in normal, low-risk pregnancies and vaginal births. They can do most things that OB/GYNs do within the realm of low-risk support, but cannot perform surgery. Midwives help deliver babies in hospitals, birth centers, and at homes.


3. Birth Doula. A birth doula is a non-clinical birth professional who views birth beyond just the physical experience. Rather than focusing on the medical aspects of the pregnancy and birth below the belt, birth doulas focus their attention on everything above the waist, including the emotional journey that the couple is going through in pregnancy and the birthing experience. A doula can help reassure you of what is and isn't normal; help you to know when to labor at home and when it's time to head to the hospital or birth center; offer information about all your medical options and rights; and utilize different techniques from massage to breath work to positioning to ease discomfort and move labor along. Birth doulas support all types of births in all settings.


4. Postpartum Doula. While most birth doulas will do a postpartum visit or two, you can also opt to hire a postpartum doula to provide additional care for the mother in the days and weeks following birth. A postpartum doula's role is to help to care for the new mother and her partner while they learn to care for their baby. A postpartum doula can offer a compassionate ear to families in the midst of the postpartum transition, unbiased education and support about emotional and physical recovery from childbirth, infant feeding and newborn behavior and development. Postpartum doulas work day shifts and night shifts, depending on the needs of the family.


5. Night Nurse. Whether you have a relatively "easy" birth or are recovering from a C-section, childbirth takes a major toll on your body and requires as much rest afterward as you can manage while caring for a tiny human who needs to eat around the clock. For this reason, some new parents will choose to hire a night nurse for a few days or weeks to help them rest, recover, and transition into parenthood.A night nurse is a registered nurse who takes over caring for your baby or babies at night, so you can get more sleep. If you decide to breastfeed exclusively, a night nurse may be less helpful for you as most breastfeeding professionals recommend nursing through the night for at least the first 4-6 weeks postpartum before introducing a bottle.


6. Prenatal Yoga Instructor. While it is perfectly safe (and encouraged!) to continue most kinds of exercise and physical activity during a normal pregnancy, prenatal yoga is a favorite among expecting mothers. Prenatal yoga classes modify the full range ofyoga postures, breath work and meditations with the mama-to-be in mind, and also specifically concentrate on building strength, stamina, and flexibility in the pelvis to prepare your body for birth.


7. Prenatal Masseuse, Acupuncturist, and Chiropractor. All of these wellness and bodywork professionals can help to ease pregnancy discomfort and get your body ready for baby. You may choose to get regular prenatal massages to ease pain, anxiety, and discomfort; visit an acupuncturist for anything from nausea to inducing labor; and see a chiropractor to align your body prior to birth or even help to flip a breech baby.


8. Lactation Consultant. If you're nowhere near motherhood, the term "lactation consultant" (aka "LC") might be enough to make you giggle. But if you're a nursing mother, you know how absolutely vital of a role an IBCLC (that's an Internationally Board Certified Lactation Consultant) can play in establishing a successful breastfeeding relationship with your baby. Learning to breastfeed rarely ever comes 100 percent "naturally" to mama or baby. If you're pregnant, it can be very beneficial to take a breastfeeding class with an IBCLC to prepare you and go over all the basics. If you have a newborn, a lactation consultant can give you hands-on help to establish a good latch and milk supply, and diagnose problems like a lip or tongue tie in baby that might need to be corrected in order to nurse successfully.


9. Marriage & Family Therapist. Perinatal mood disorders—ranging from prenatal or postpartum depression to anxiety to PTSD to OCD—are extremely common and effect 1 in 7 new and expecting mothers. Should you experience any of these disorders, it can be extremely helpful to have the contact info for an MFT specializing in postpartum mental health needs on hand. If you feel concerned about your wellbeing during or after pregnancy, contact your OB/GYN or midwife for a referral to a therapist or psychiatrist for treatment.


10. Childbirth Educator.  A childbirth educator is a professional whose job is to educate expecting parents on the birth process, allowing them to make informed decisions about their care. There is a wide range of childbirth classes out there, ranging from single-day crash courses to multi-week sessions focused on very specific birthing techniques.


I hope you found this list helpful. And a big thanks to Becca of Two Doulas Birth for her help putting it together!


Are you going to send this to your expecting mama friends?