Edible Obsession: Gingerbread Man Mug Toppers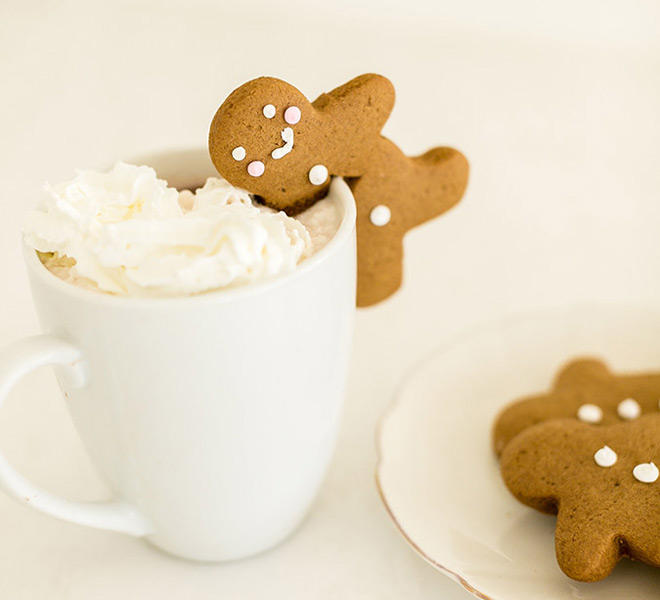 With the arrival of chilly weather and the festive season, we can't help but crave a chai latte under a cozy blanket in front of a crackling fireplace. Our resident LC.com baker Lauren Lowstan made our cozy daydream impossibly better when she came up with the brilliant idea of perching a homemade gingerbread man on top of our mugs! As if we weren't excited enough about getting into the holiday spirit, these adorable additions sent us over the edge. They are the perfect edible decoration to add to your warm drink whether you are hosting a holiday party or lying back and watching your favorite Christmas movie. Keep scrolling for the recipe for these little guys…


Gingerbread Man Mug Toppers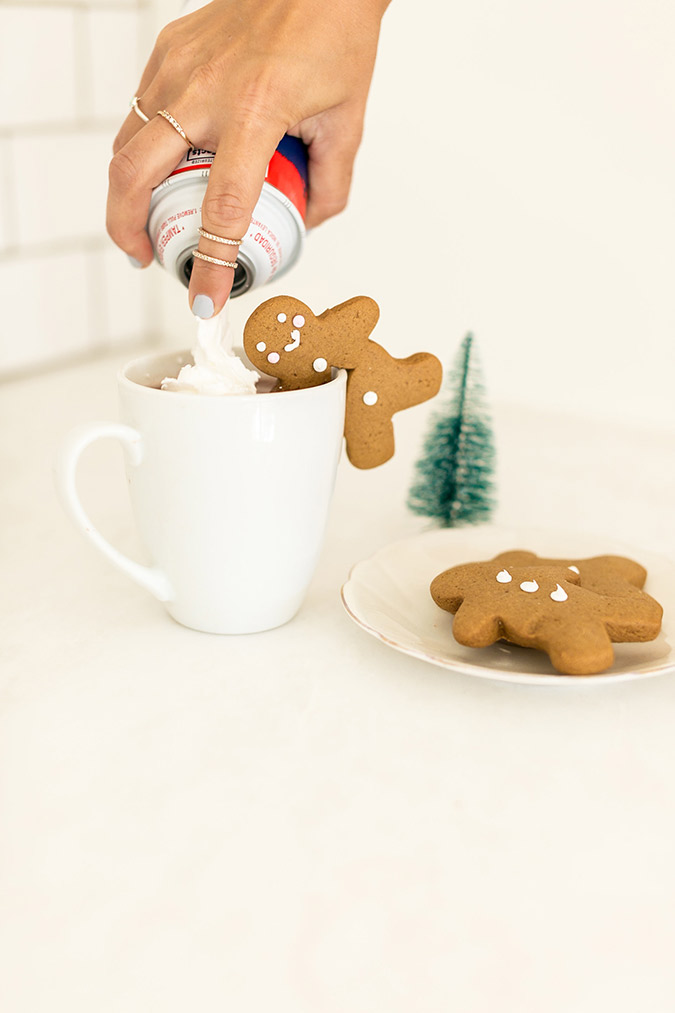 ¾ cup butter
¾ cup brown sugar
1 egg
½ cup molasses
2 teaspoons vanilla
3 cups flour
1 teaspoon baking soda
½ teaspoon salt
1 tablespoon ground ginger
2 teaspoons ground cinnamon
¼ teaspoon ground nutmeg
¼ teaspoon ground allspice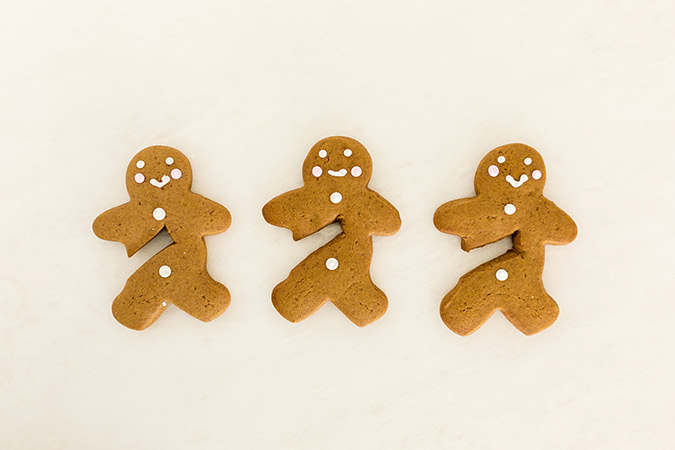 1. In the bowl of a stand mixer fitted with a paddle attachment, beat the butter and sugar until light and fluffy, or about 3 minutes.


2. Add in the egg and beat until combined, about 30 seconds.


3. Add in the molasses and vanilla and beat just until combined.


4. Add in all of the dry ingredients at once, and mix on low until there are no more white streaks remaining.


5. Shape the dough into a flat disc and wrap in plastic wrap. Refrigerate the dough for a few hours or until firm enough to roll out.


6. Once your dough is chilled, preheat your oven to 350 degrees.


7. Take out your dough and roll it out on a lightly floured surface until it is about ¼ inch thick. Cut out into mini gingerbread men and place them onto a parchment lined baking sheet.


8. Place your baking sheet into the freezer and freeze the gingerbread men until they are nice and firm.


9. Take the gingerbread men out of the freezer and cut small slits in them along the side.


10. Bake until the edges of the gingerbread men are lightly brown and are starting to set. I tend to bake them a tad longer than normal, since you want them to hold up on your coffee mug.


11. Make sure to cool the gingerbread men completely. Once they are cool, take your favorite frosting and pipe tiny little dots for the eyes, buttons and mouth.


12. Place on a mug full of your favorite beverage and enjoy!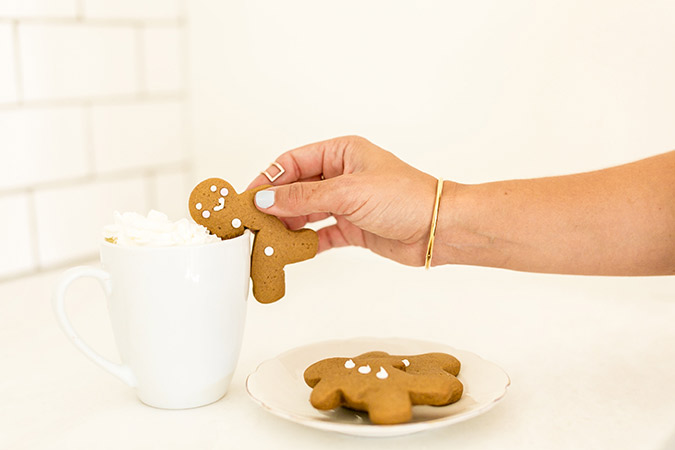 Will you been making these with your favorite warm drink?


Comment below and let us know!


P.S. These little guys would pair perfectly with the following drink recipe: