Holiday Special: Easy Honey Glazed Roasted Veggies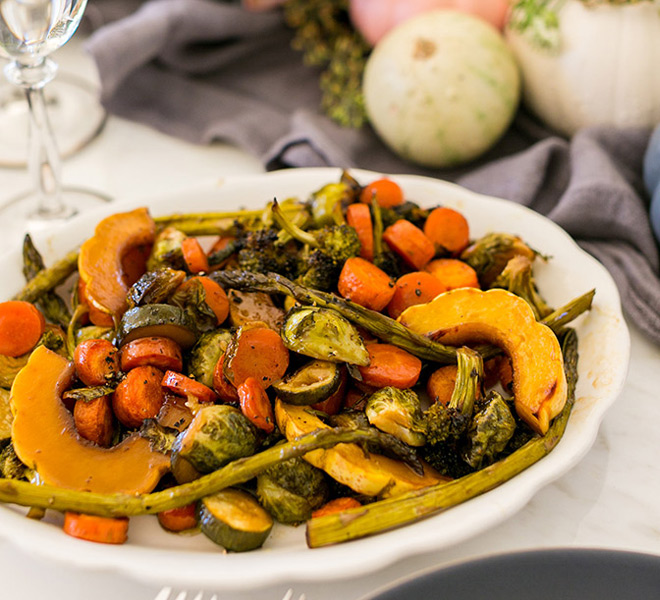 Thanksgiving is just around the corner (precisely three days from now actually), and it's time to hit the grocery store. If you don't have your Thanksgiving menu carved in stone just yet, do not fear. I have an easy and healthy side dish option that is sure to liven up the table! Last week my team introduced you to a new gourmet twist on traditional favorites—Oaxacan spiced turkey, mushroom leek stuffing, and brown sugar roasted yams. But today I'm going to introduce you to a side dish of a simpler variety that is still sure to wow your holiday guests.
These honey glazed roasted veggies are practically foolproof but packed with flavor. If you're in charge of bringing a veggies side this year and need some easy, last minute inspo, you'll want to add this recipe to your list. Trust me when I say that you'll be reaching for seconds. Let's get cooking…


Honey Glazed Roasted Veggies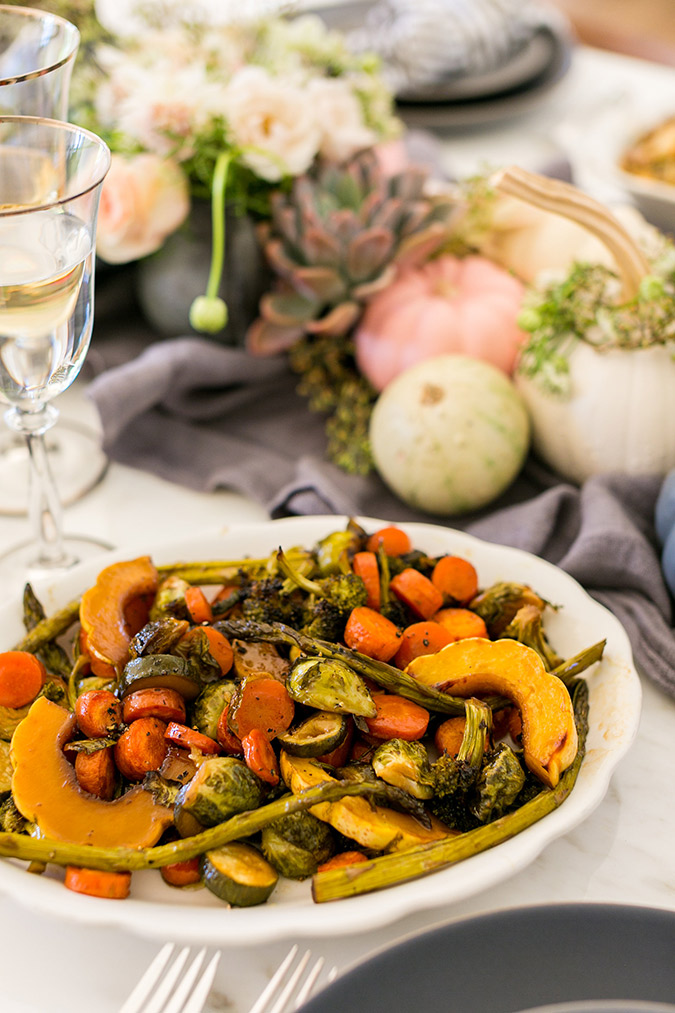 broccoli
zucchini
asparagus
carrots
brussels sprouts
butternut squash


2 tablespoons butter, melted
2 cloves garlic, minced
salt and pepper to taste
1 ½ tablespoons honey
1 tablespoon balsamic vinegar
rosemary


1. Begin by preheating your oven to 400 degrees.


2. Chop up all of your veggies and set aside while preparing the honey glaze.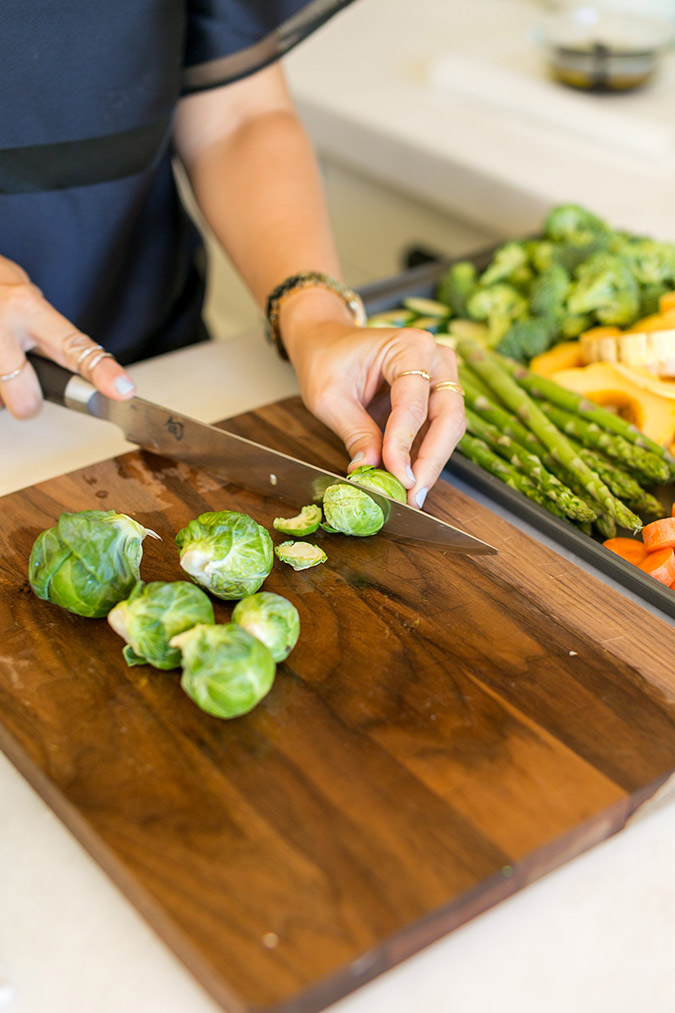 3. In a bowl combine melted butter, minced garlic, honey, balsamic vinegar and salt and pepper.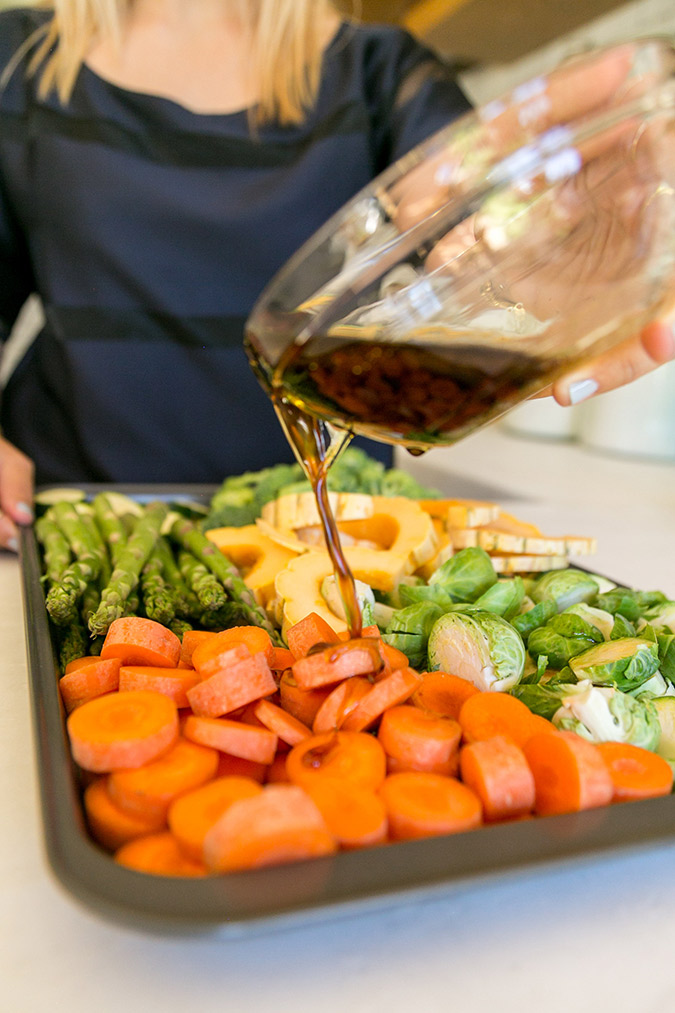 4. Place your veggies and rosemary on a baking sheet and drizzle with the honey glaze.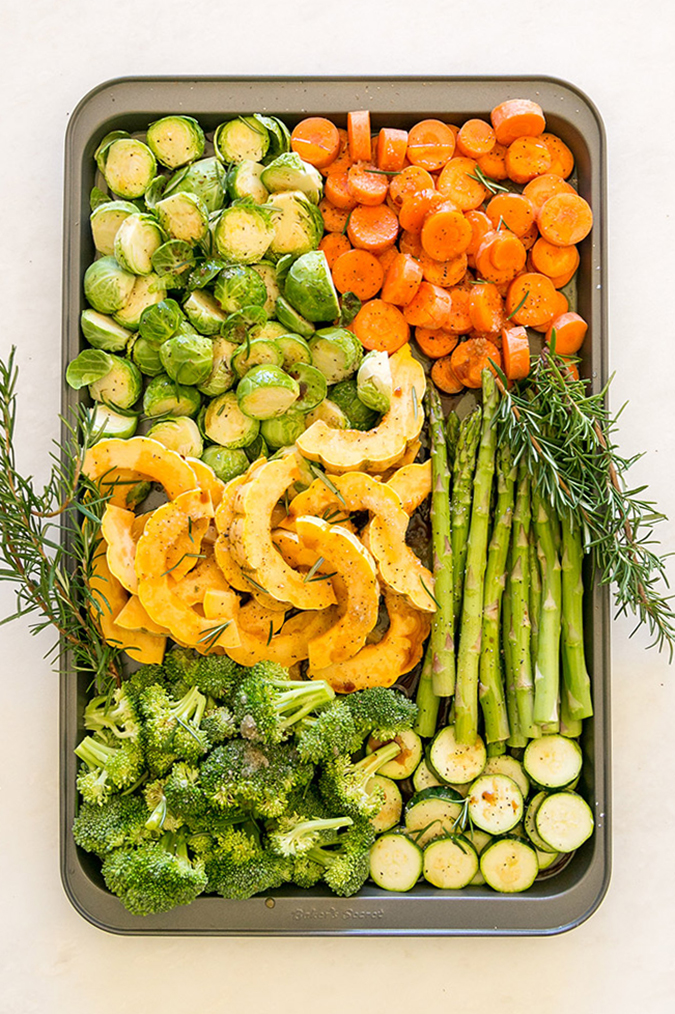 5. Place your veggies into the preheated oven for about 30 minutes or until tender. Serve and enjoy!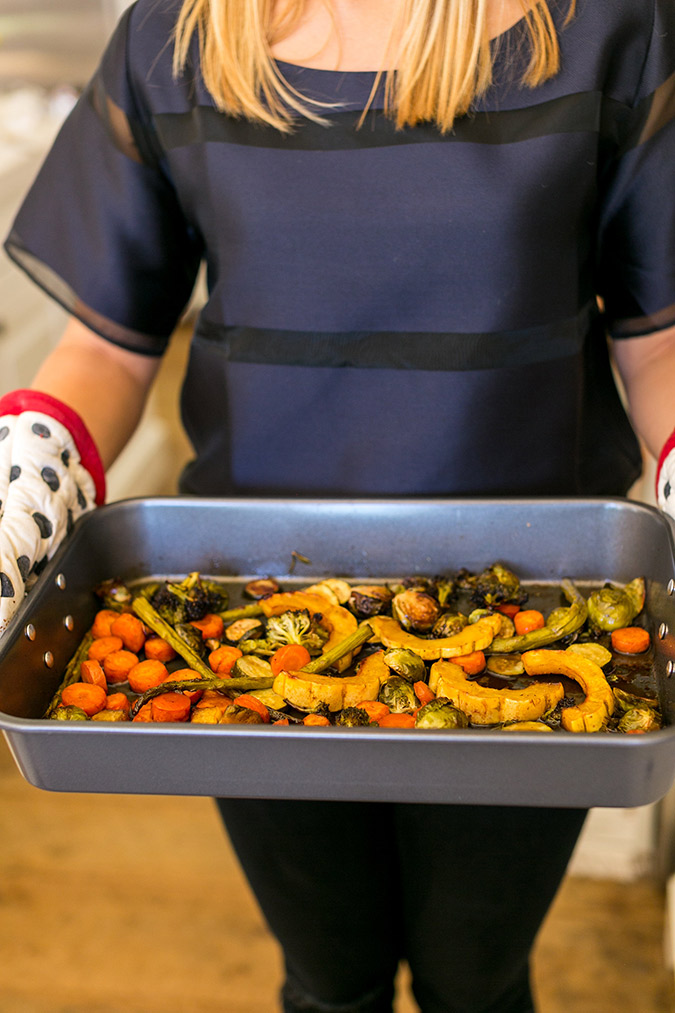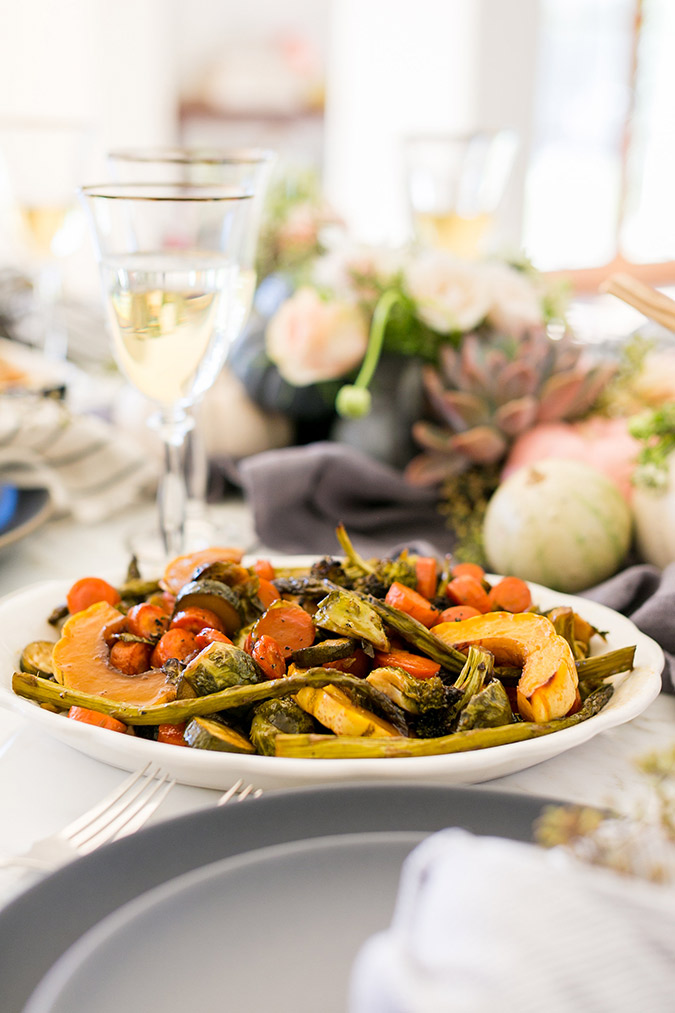 There's nothing I love more than delicious recipes that you can whip up in a pinch! I have a feeling that this Thanksgiving is going to be the yummiest yet.


What are some of your favorite easy side dish recipes?


I'd love to hear what yours are in the comments!