Holiday Special: Thanksgiving Side Dishes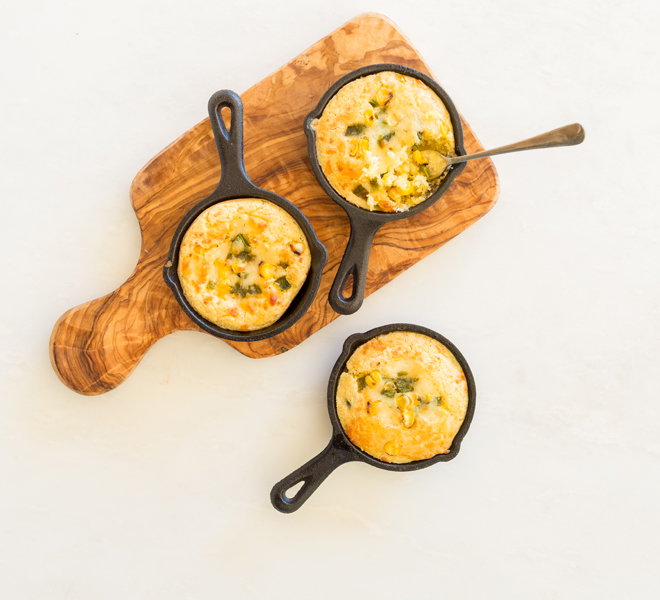 Thanksgiving is only a few short days away, and I could not be more excited. I've got my
menu
all set, and now it's time to start cooking. But before I head off to the kitchen, I wanted to share a couple more Thanksgiving recipes that the talented guys at
Urban Palate
created for us. Incase you missed it, last week I
posted their recipes for turkey and stuffing
. If you need a couple sides to go along with your turkey this year, look no further than these two tasty dishes…
Tuscan Kale Salad with White Cheddar, Apples, Pecans and Cranberry Orange Vinaigrette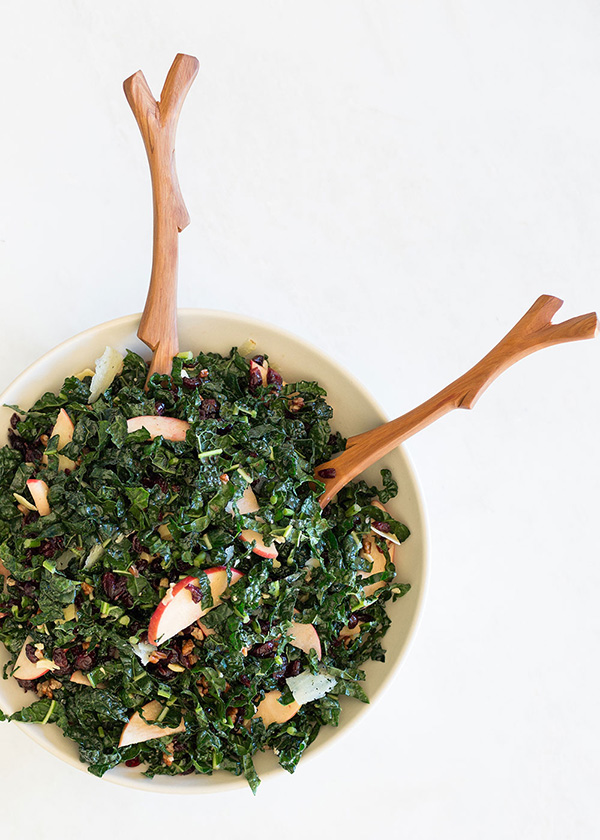 When you're sitting down at a table that's filled with dishes like mashed potatoes, buttery bread rolls and pecan pie, it's always nice to have a leafy green option. And just because you're including a salad, that doesn't mean you have to sacrifice flavor. This one that Urban Palate put together was equal parts nutritious and tasty. Here's how to make it yourself…
Ingredients: 
For The Salad:
2 bunches of Tuscan or black kale, cut julienne
1/2 cup sharp white cheddar shaved
2 crispin apples cut into half moons
1/2 cup smoked pecans rough chopped
For The Dressing:
1/2 cup cranberry sauce
Zest and juice of one orange
1/2 shallot, minced
1/4 cup maple syrup
1 t Dijon mustard
1/4 cup champagne vinegar
3/4 cup extra virgin olive oil
Salt and pepper to taste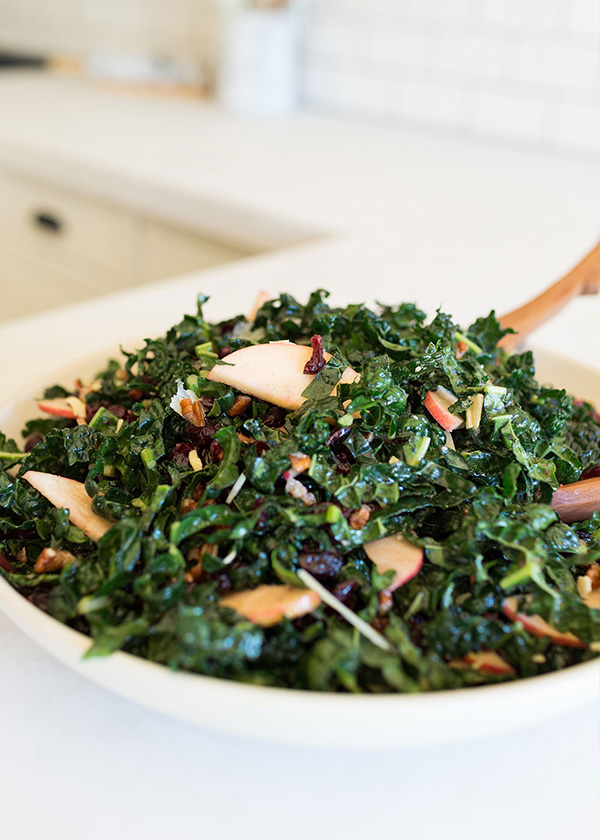 Instructions: 
Place all of the salad ingredients in a large bowl that is big enough for mixing
Place all salad dressing ingredients in a blender, and blend until the dressing is the consistency that you like.
Season with salt and pepper to taste
Pour dressing on salad, toss, and serve!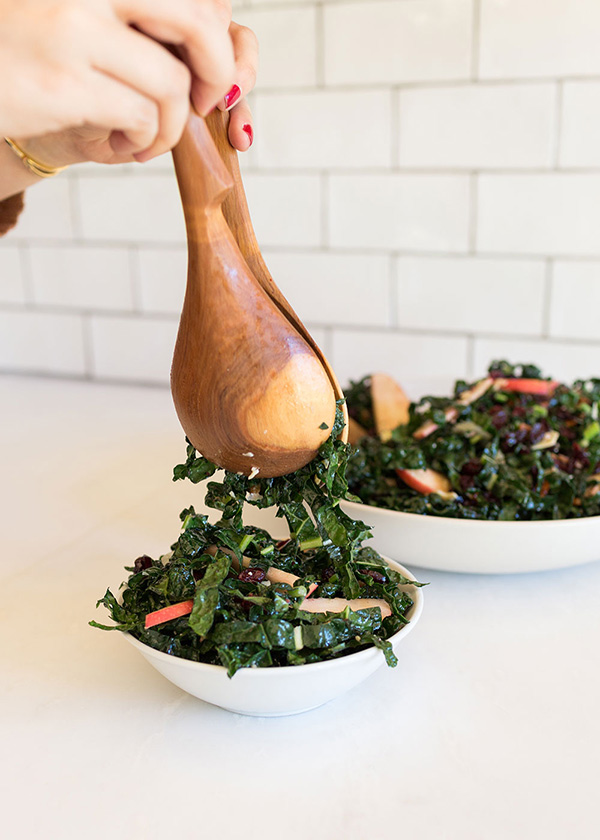 This is guaranteed to be not only the healthiest dish on your Thanksgiving table, but also one of the tastiest.
Grilled Corn and Cotija Spoon Bread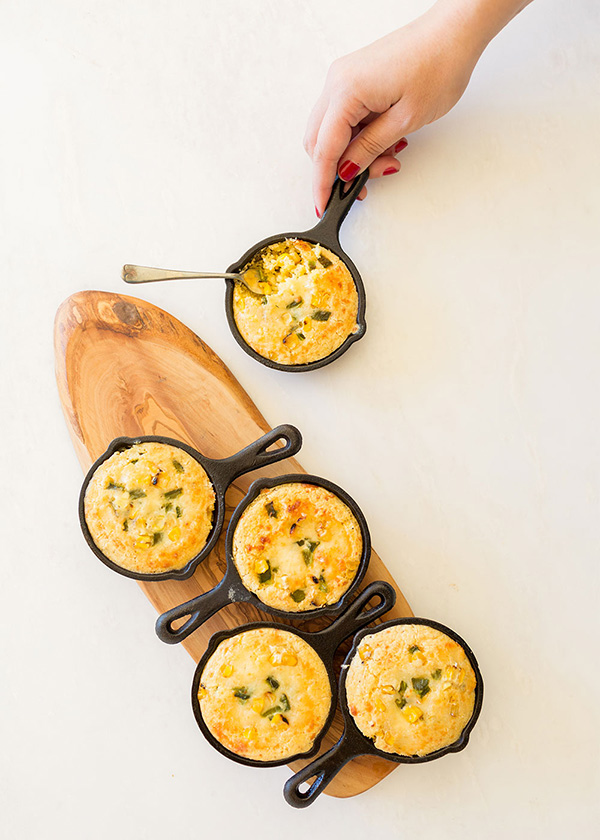 Now this is one way to spice up the bread you serve at your Thanksgiving dinner. I love when I can serve my guests an individual serving of a dish, and this cornbread created by Urban Palate makes for the cutest appetizer when presented in it's own mini skillet. You can add a bit of your favorite green salsa to up the spice factor, or garnish with the herbs of your choosing. Either way, this is guaranteed to be better than your average Thanksgiving side dish.
Ingredients:
2 cups half and half
1 cup yellow cornmeal
1/2 teaspoon kosher salt
1/2 teaspoon ground pepper
3 pieces of corn grilled and cut off cobb
3 hatch green chilies roasted, peeled and cut into a medium dice (if hatch chilies are unavailable you can use Anaheim, poblanos)
1 1/2 cup cotija cheese, divided
1/2 cup chopped green onions
1 t good chile powder
2 large eggs, lightly beaten
2 tablespoons butter, cut in small pieces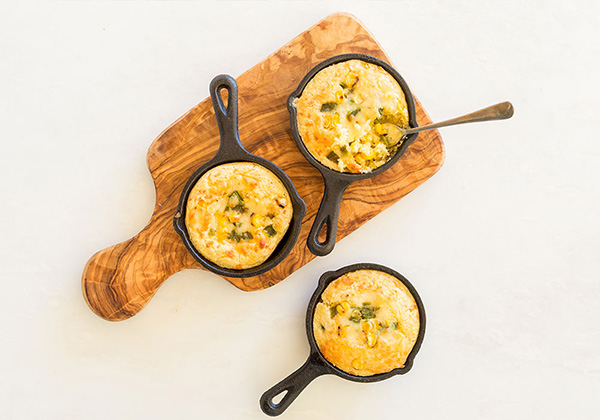 Instructions:
Set your oven to 400 degrees F.
Place 8''iron skillet in the oven, and let it heat up as you prepare the batter.
Whisk all the ingredients together, except for the butter and 1/2 cup cotija.
Pull the iron skillet out of the oven, and pour the batter in each skillet, swirling the butter to cover each pan.
Pour batter into skillet.
Sprinkle the remaining 1/2 cup of cotija on top of pudding.
Cook in oven 20 to 30 minutes or until center is set.
Garnish as desired and enjoy!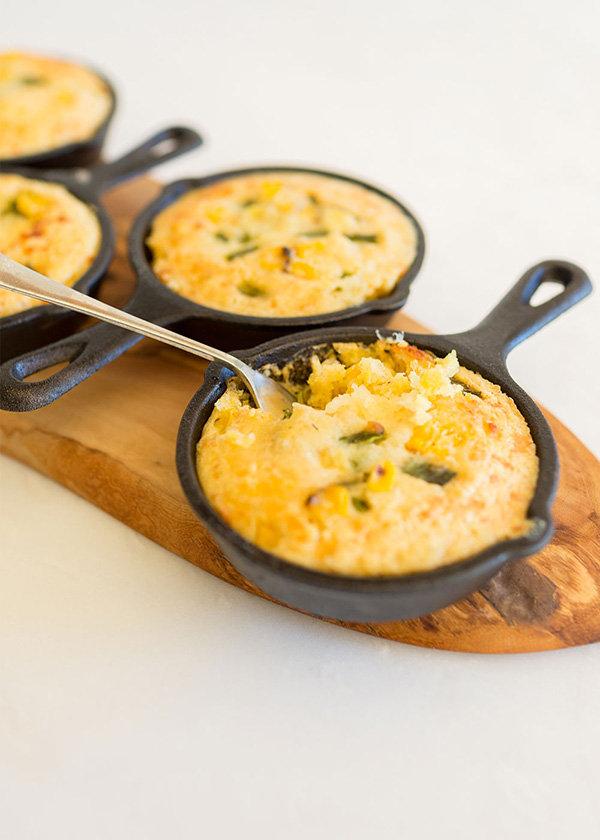 What I love most about these recipes is that they're not specific to Turkey Day. You really can make these all year round… especially that salad. Thanks again to Urban Palate for creating these recipes for us. And if you haven't seen yet, make sure to take a peek at the turkey and stuffing recipes we posted last week. Those are equally delicious!
What are your favorite Thanksgiving side dishes?
XO Lauren