Holiday Special: Thanksgiving Turkey and Stuffing with a Twist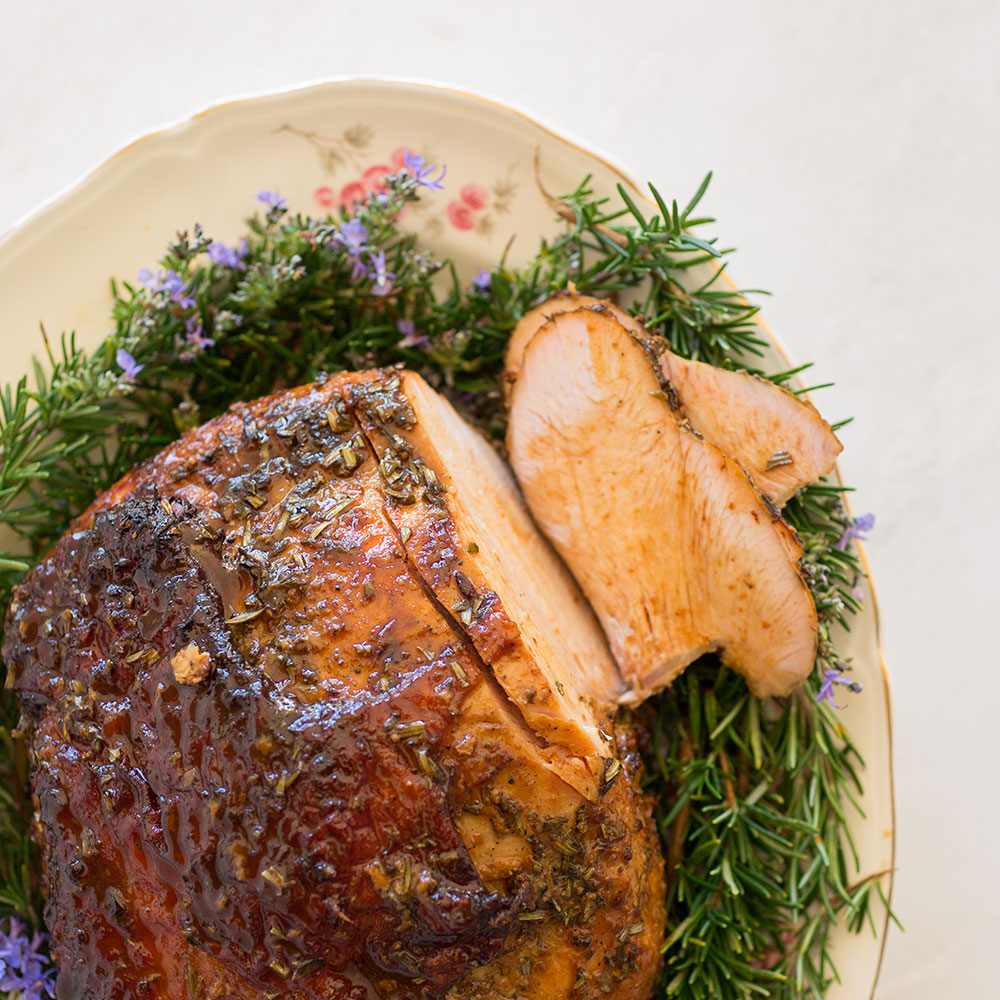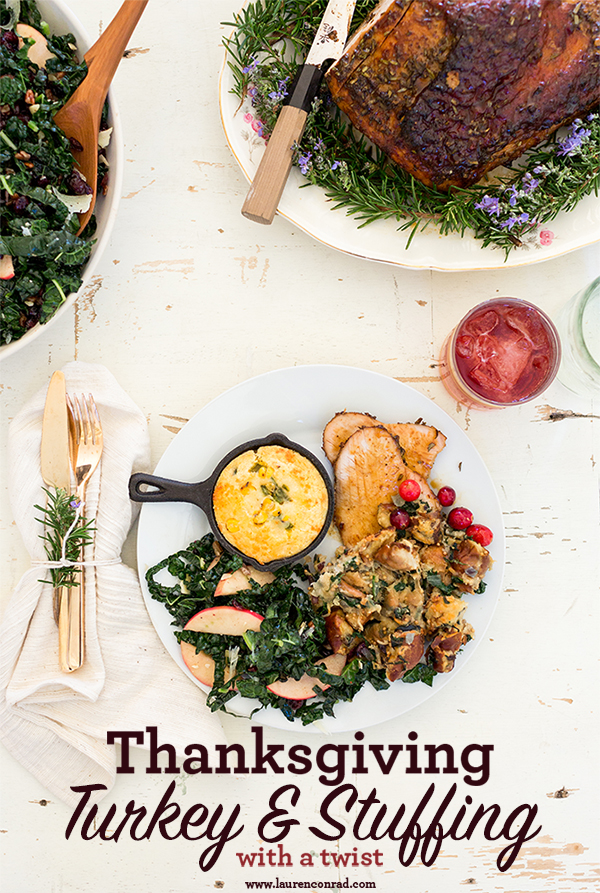 Thanksgiving is almost here, which means it's time to plan that Turkey Day menu of yours. Nothing says Thanksgiving like turkey and stuffing (and pie, of course), so today I've got a couple recipes from the talented folks at Urban Palate to make your meal planning a little bit easier. These recipes for turkey and stuffing have everything you love about the classic dishes, with a little bit of a twist (hint: the stuffing is made with pretzels!). Take a peek…
Maple Bourbon Glazed Free Range Turkey Breast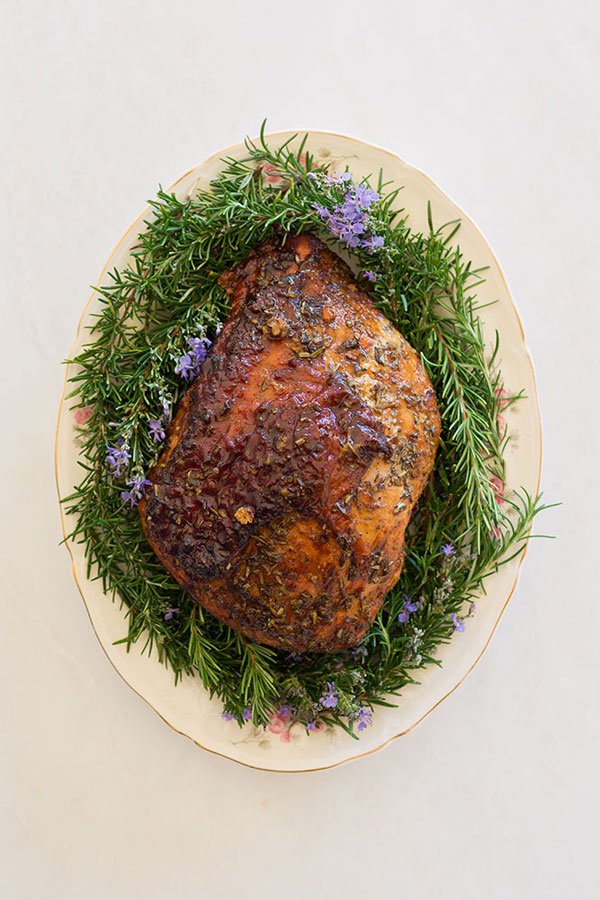 Preparing the turkey for your family Thanksgiving dinner can be a little bit intimidating. After all, it's the centerpiece of the entire meal. This year, I've got you covered. Just follow this recipe by Urban Palate for Maple Bourbon Glazed Free Range Turkey Breast and you're sure to have a crowd pleaser.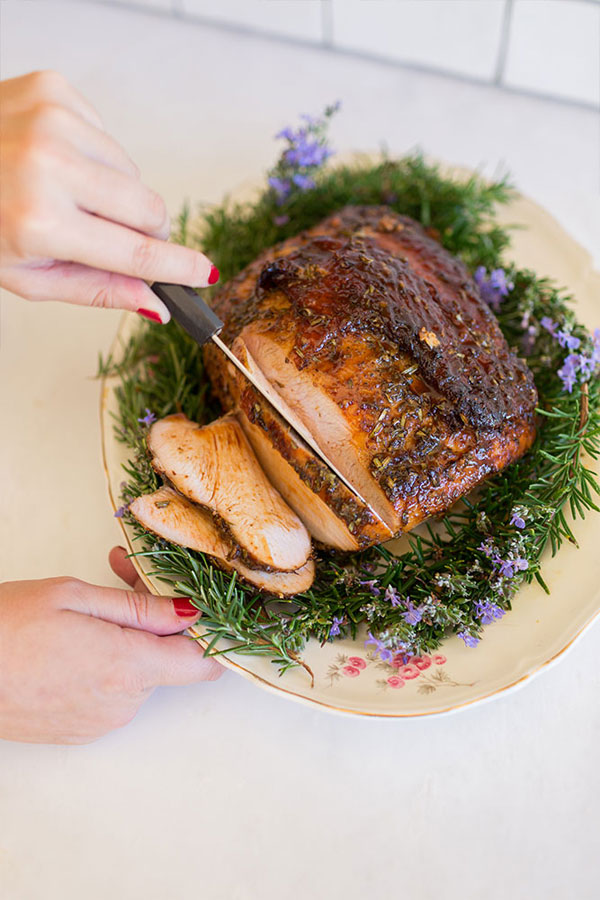 Ingredients:
2 boneless turkey breast halves
1 cup bourbon
1 cup maple syrup
2 cups chicken stock (homemade or store bought)
½ pound butter
½ cup chopped rosemary
2 tsp. salt
2 tsp. pepper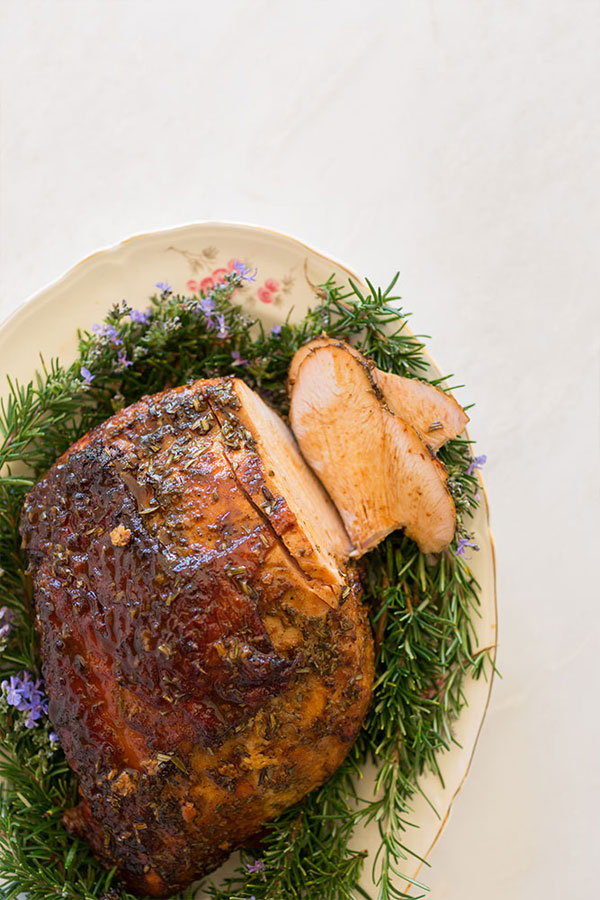 Instructions:
Set oven to 450 degrees F.
Place the turkey breasts on a rack on baking sheet. Pat the skin dry, and let the breast come to room temperature.
Combine bourbon, maple syrup and chicken stock in a sauce pan and reduce by half.
Add the rest of ingredients.
Glaze turkey liberally with pastry brush reserving a ½ cup for basting later.
Cook turkey for 20 minutes or until skin is brown, and then reduce temperature to 325 degrees F.
Roast the turkey for another 45 minutes until it reads on instant read on a thermometer at 160 degrees.
Baste the turkey with reserved glaze. Cover breast with aluminum, and let it rest 15 minutes.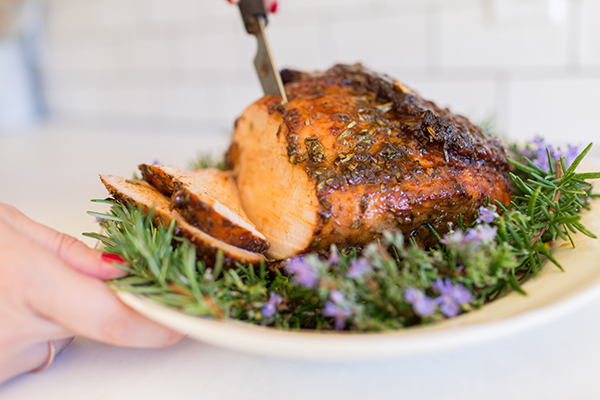 I served this dish in a bed of flowering rosemary, which looked really pretty and also smelled great.
Spinach Gruyere Pretzel Stuffing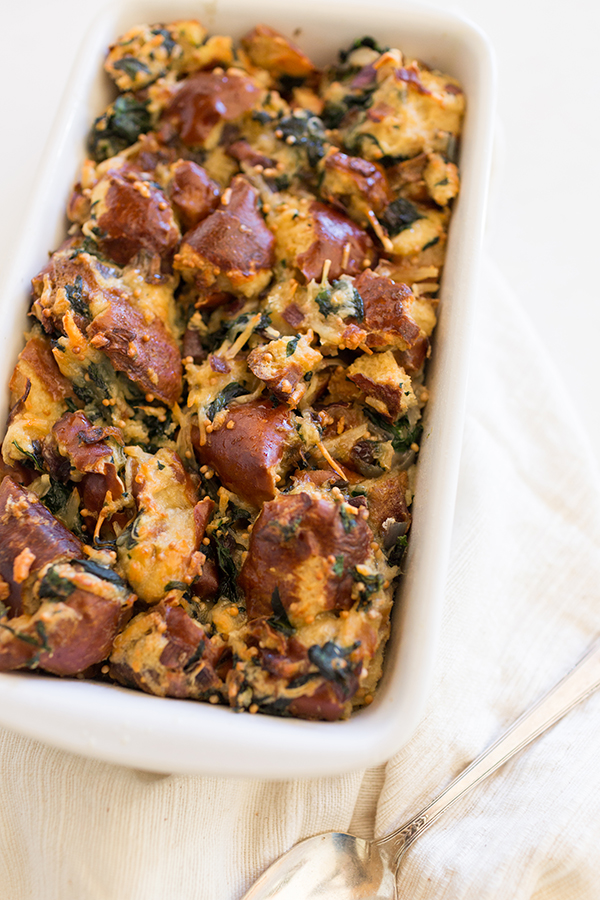 Stuffing is a quintessential Thanksgiving staple, and there are lots of ways that you can make it. And this year, Urban Palate created the most delicious version I think I've ever tasted. They swapped the traditional bread used in stuffing for pretzels, and added Gruyere cheese and spinach. The result is a unique and absolutely delicious version of a holiday classic. Here's the recipe:
Ingredients:
1 lb. pretzel rolls
½ lb. spinach
1 tsp. minced garlic
2 cups chicken stock
3/4 cup melted butter
1 cup grated gruyere
1 egg beaten
2 Tbsp. fresh thyme
1 Tbsp. Dijon mustard
2 tsp. salt
1 tsp. pepper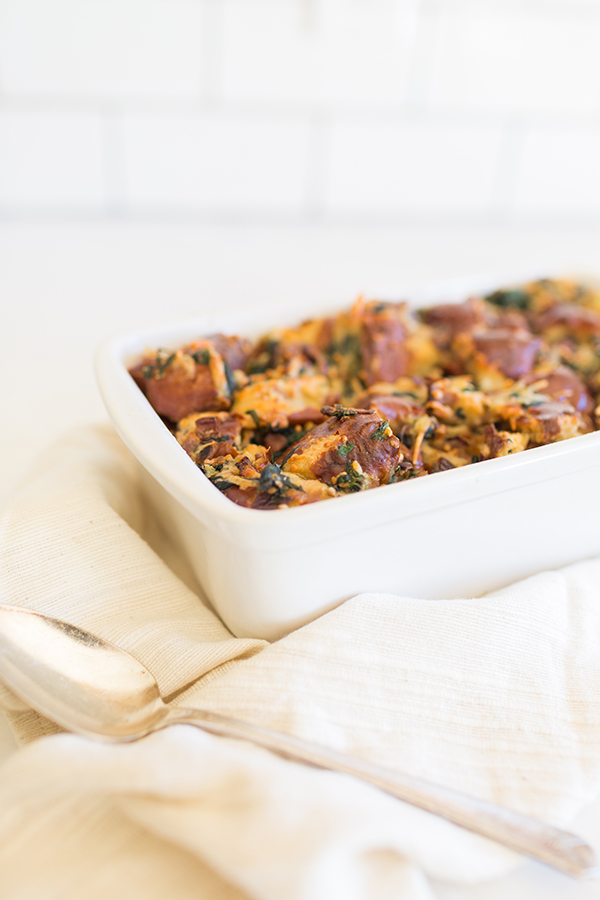 Instructions:
Pull apart the pretzel rolls into bite size pieces, and leave them out on a baking sheet overnight to allow bread to become hard.
Set your oven to 350 degrees F.
Sautee the spinach with garlic until wilted.
Rough chop spinach, and toss with the pretzel bits in a bowl.
Add the rest of the ingredients to pretzel mixture, and put into a Buttered casserole dish.
Bake for 40 minutes, or until golden. Then, enjoy! 
I don't know about you, but I will definitely be giving this pretzel stuffing a try this year. Thank you to Urban Palate for creating these recipes for us. I'm feeling very inspired to plan my Turkey Day menu, and I'm also feeling very hungry all of a sudden…
And make sure to check back next week, because we'll be posting a couple of Thanksgiving side dishes from Urban Palate.
What's on your Thanksgiving menu?
XO Lauren