DIY: Confetti Party Poppers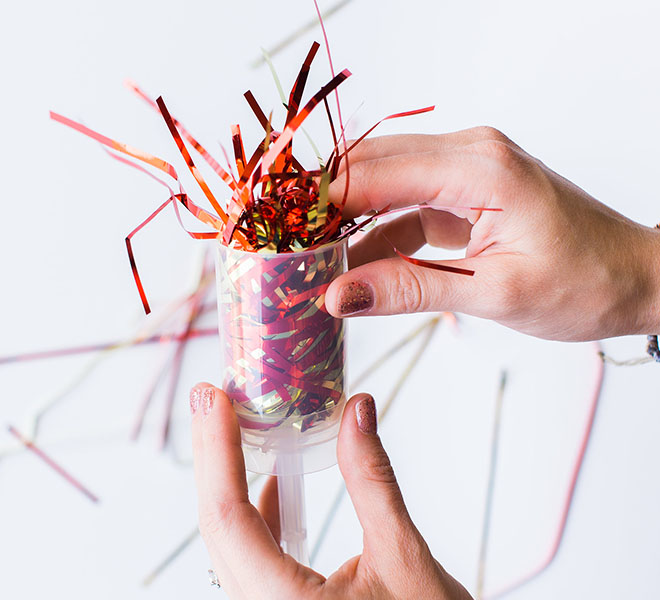 Whenever there's a holiday coming up, my first thought is usually what kinds of
crafts
I can make to celebrate. Since fireworks are everyone's favorite part of the Fourth of July, I wanted to come up with a firework-inspired DIY… that was neither dangerous nor illegal, of course. So to get in the Independence Day spirit, I came up with these fun Fourth of July confetti poppers. (All the fun of an amateur fireworks display, with none of the fire hazard!)
The great thing about these confetti poppers is that they'd work well for so many other occasions too. We chose to deck our poppers out in patriotic red, white, and blue paper, but your color palette can easily be customized for a birthday party, Christmas, New Year's Eve, and beyond. Check them out below…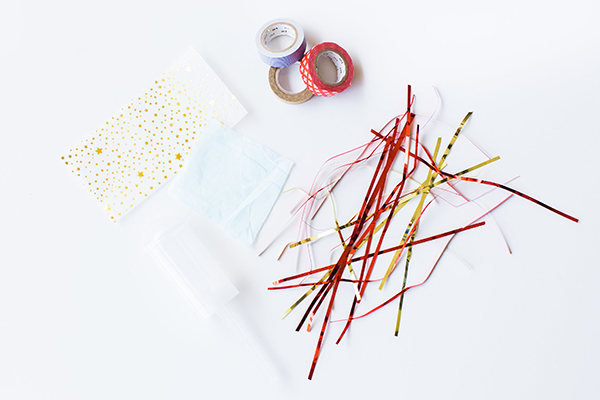 Here's What You Will Need:
push pop containers (can be found on the baking aisle of most major craft stores or ordered online)
tinsel
tissue paper
tape (washi tape works well)
scrapbook paper or other pretty printed paper
scissors

Here's How to Make Them:
Remove the lid to your push pop container (you can discard it), slide the bottom down, and fill it with tinsel. (You may want to trim the tinsel into shorter pieces prior to stuffing it into the container.)
Use a small square of tissue paper to cover the opening, and then tape the edges of the tissue down onto the plastic so that the opening stays covered.
Measure a piece of scrapbook paper to wrap around the push pop container. Tape it around the container using a strip of washi tape.
When you are ready to pop your popper, simply thrust the stick up in one quick motion using the palm of your hand. Have fun!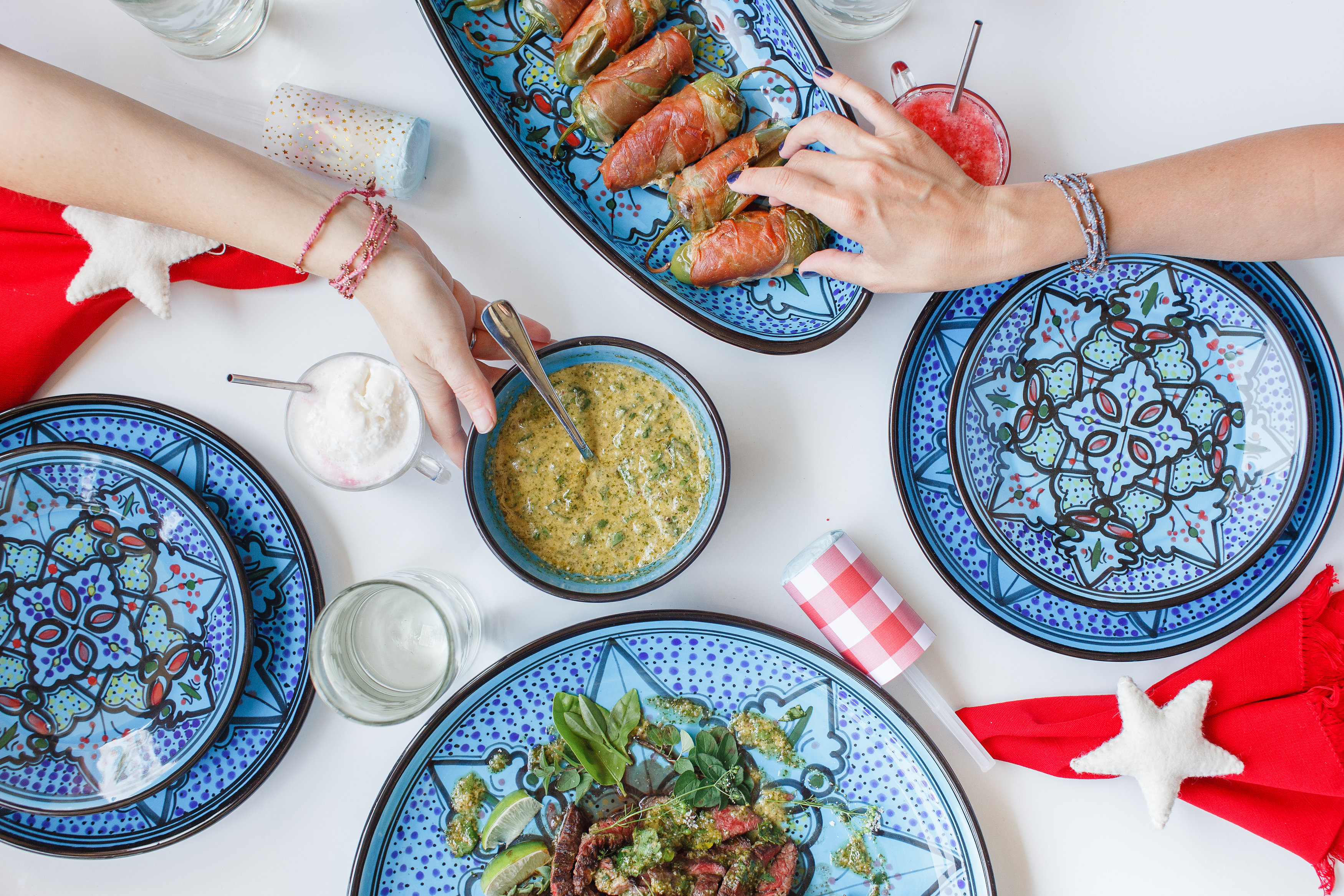 If you are hosting a holiday barbecue or dinner party, it can be a fun touch to have a popper at each guest's place setting. Our poppers looked pretty cute sitting next to this serving ware from The Little Market!
Are you going to give this DIY a try?
Have a happy Independence Day, everyone!
xo Ilana
Team LC