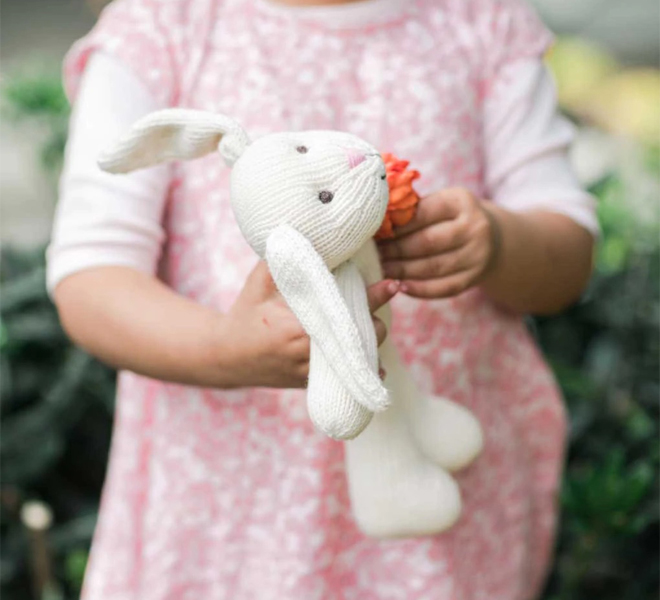 Attention, ladies and gentlemen: Easter is on the horizon. We repeat: Easter is on the horizon. In our efforts to help you plan your children's Easter baskets accordingly, we have a little roundup for you. From extra cute chalk sets and bath bombs to the most adorable pieces they'll wear on the big day, our Kid's Easter Basket is filled with a chockful of holiday-inspired items. Keep reading for more…



Because pastel bath bombs just make bath time way more fun.


This is cute. Too cute. We need one for ourselves.


Finger puppets: the cutest little toys you never knew they needed.


4. Olivia J Socks, from $4.50
They absolutely need these rainbow socks. Yes, they do.


Surprise! These carrots carry tattoos, a stuffed animal, and a joke inside.


Glitter x bunnies = the perfect combination.


We're kind of wishing we had a pair of shortalls like these in our closet too.


The prettiest sidewalk chalk you've ever seen.


Not interested in finding a variety of items for your basket? Super Smalls has a build your own basket option.


An Easter basket is never complete without an Easter bunny. While this fair trade bunny is currently waitlisted, sign up to be notified when more come in stock!


Shop the post…


How are you celebrating Easter?


Affiliate links may have been used in this post.