Dreamsicle Frosé Slushies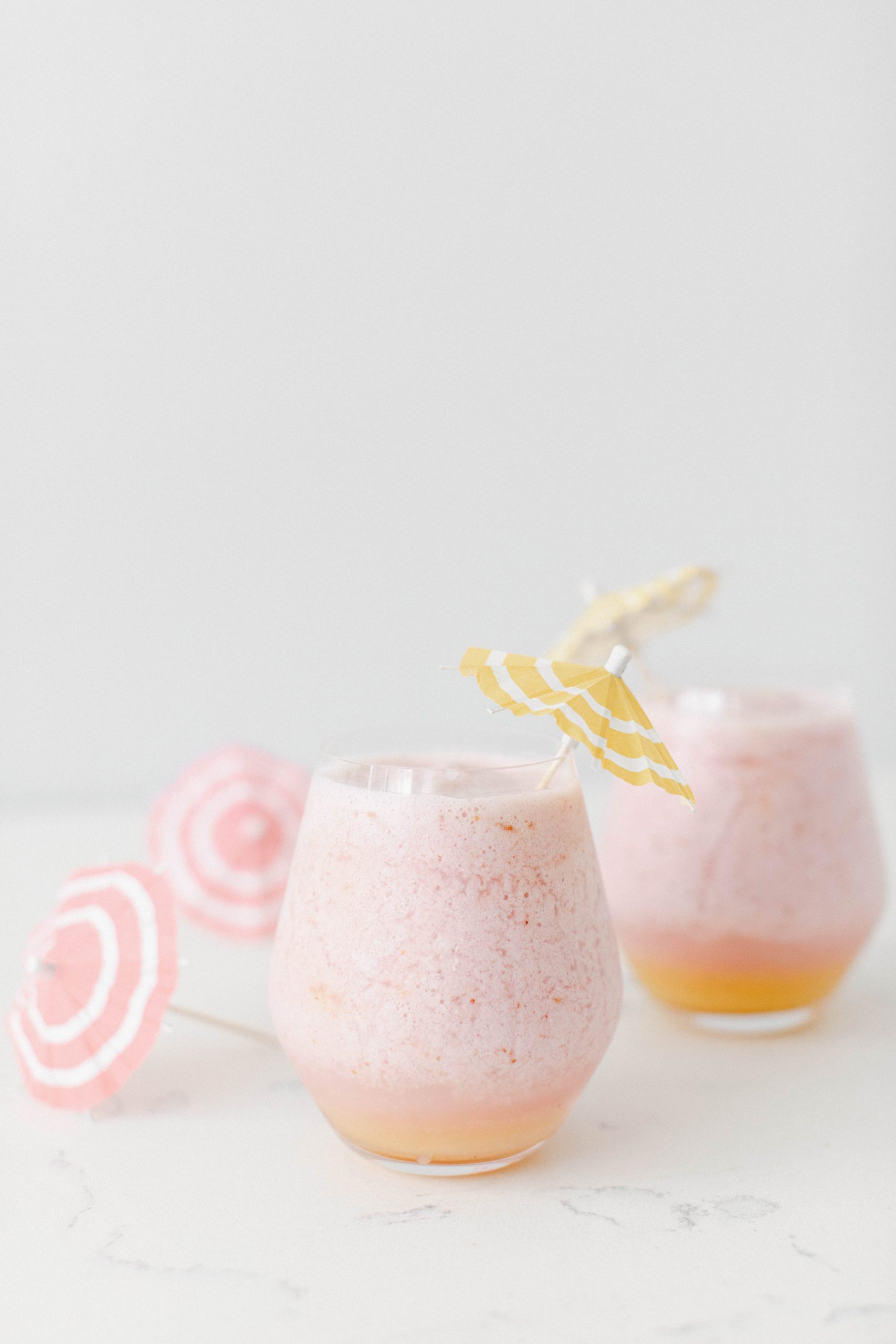 Earlier this week we introduced you to this summer's cutest pool accessories, so what better to pair those with than a refreshing cocktail? To make the perfect poolside sip, we've taken everything you love about frosé and mixed it with the citrusy sweetness of an orange creamsicle. Meet the Dreamsicle Frosé Slushie. Trust us when we say that you'll need this in hand for when those temps continue to rise. So, what are you waiting for? Scroll down for the recipe to blend up your own!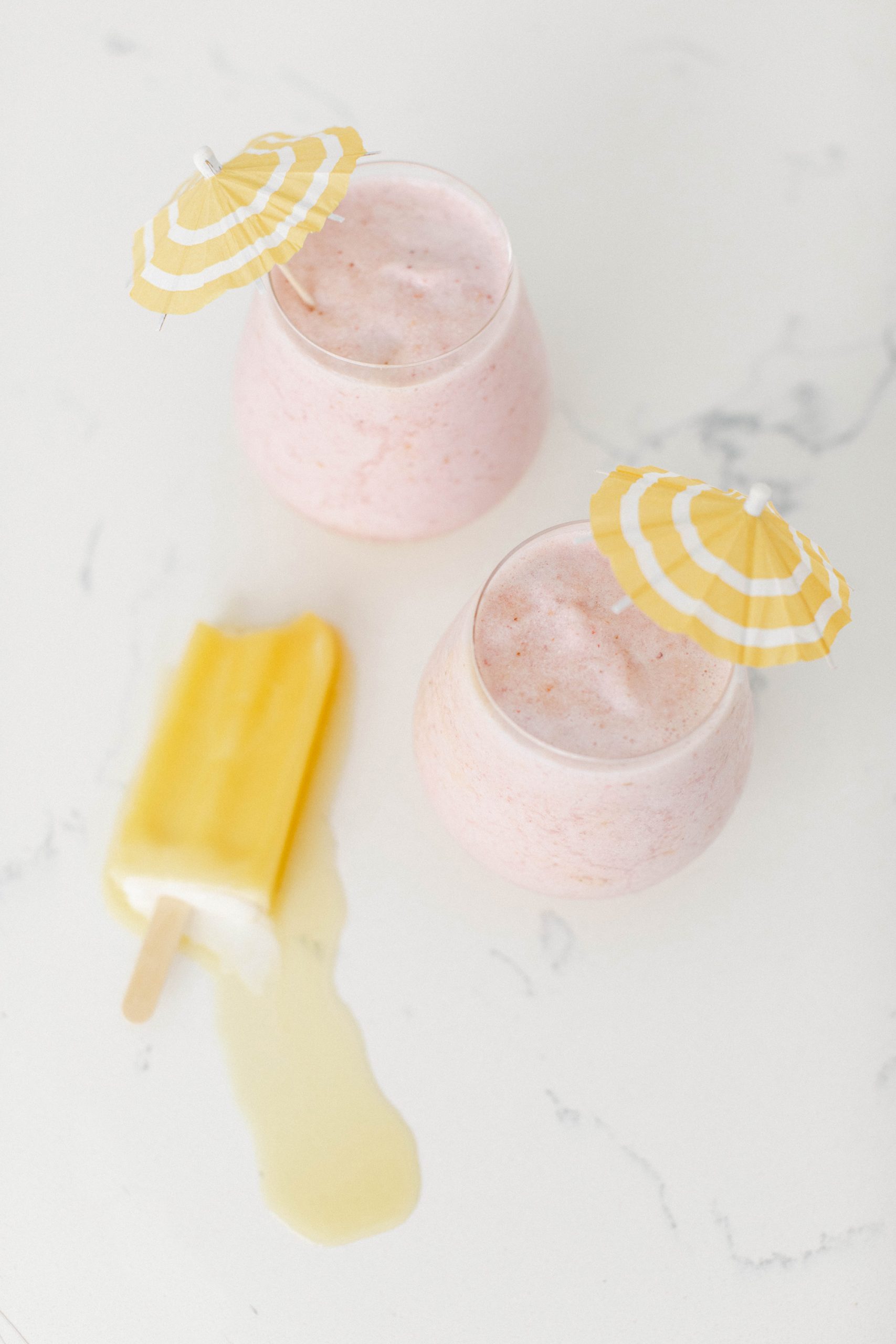 ½ bottle of your favorite rosé
7 oz coconut milk
½ cup strawberries
¼ cup raspberries
A splash of orange juice
2 cups ice
1. Pour ice, rosé, coconut milk, raspberries, and strawberries into a blender.


2. Blend until smooth. If mixture is too thick, add more rosé or coconut milk.


3. Divide mixture into glasses and add a splash of orange juice.


4. Throw on a cocktail umbrella, slip into your swimsuit, and relax!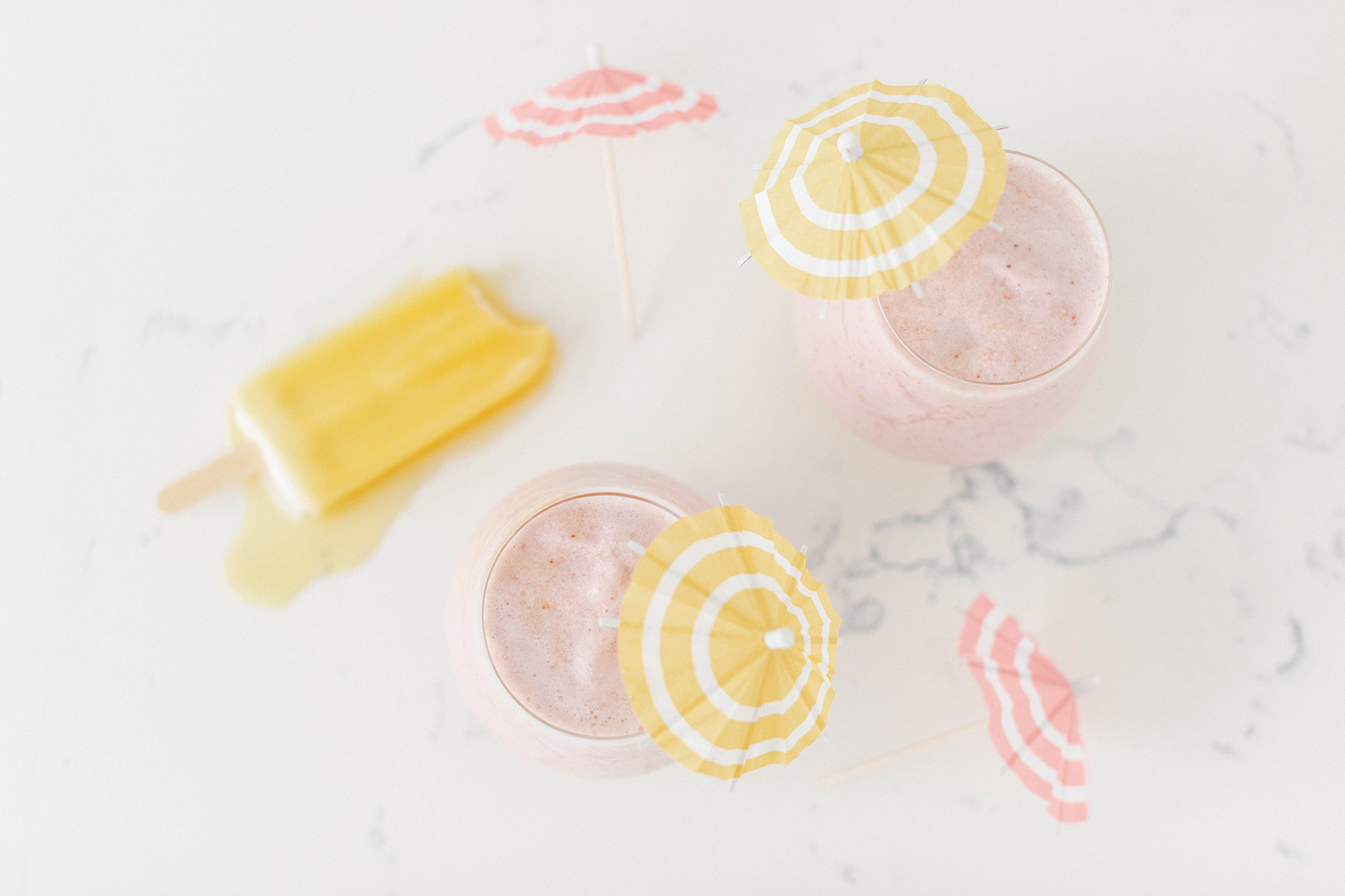 How delicious do these look? Don't be afraid to customize them either!


Will you be recreating our Dreamsicle Frosé Slushies?


Let us know in the comments!


Affiliate links may have been used in this post.