Lauren's Tips for Applying Eye Cream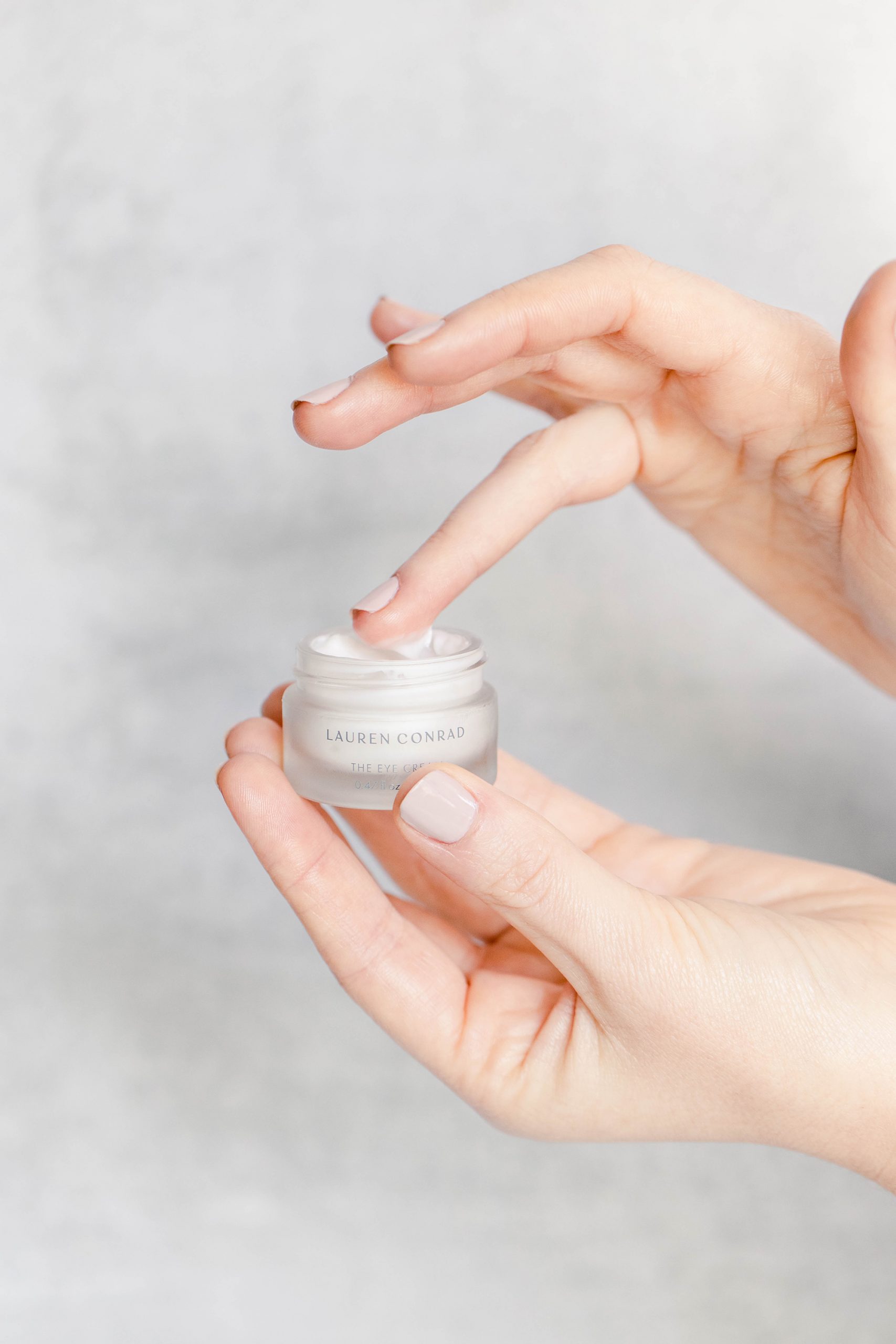 I'm a big believer in using an eye cream in your skincare routine. Your eye area is so sensitive, so I think it's important to use a product that helps target specific issues like dark circles and puffy eyes. I recently released my Eye Cream from Lauren Conrad Beauty, and I love it because it contains caffeine, licorice root, and hyaluronic acid to help depuff, brighten, and hydrate your eye area. Because your eyes are one of the most delicate areas on your face, I thought I'd share my favorite tips to get the most out of your eye cream and care. For glowing and gorgeous eyes, keep reading for my tips…


Apply your eye cream with your ring finger for minimal pressure on the delicate eye area. You'll always want to be gentle around your eyes.


The Perfect Way To Depuff
An easy way to help depuff your undereye area? Put your eye cream in the refrigerator. Try to leave it in for at least 30 minutes before applying so the cream has time to get nice and cold. It's so soothing, I promise.


Use A Semi-Circle Pattern
Make sure your eye cream fully absorbs into your skin by tapping it in a semi-circle pattern to stimulate circulation and blood flow. You want to make sure your skin it getting all of the benefits from your eye cream, so don't skip this step.


Don't rush if you don't have to. Wait about 90 seconds or so for the product to fully absorb in your eye area before applying concealer or other skincare products. You want your canvas to be set before adding anything else.


Have you tried any of these eye cream tips?


Let me know below, and I'd love to hear some of your skincare tips too.


Photos: Jessi Burrone for Lauren Conrad Beauty
Affiliate links may have been used in this post.