The Best Tips for Buying Vintage Décor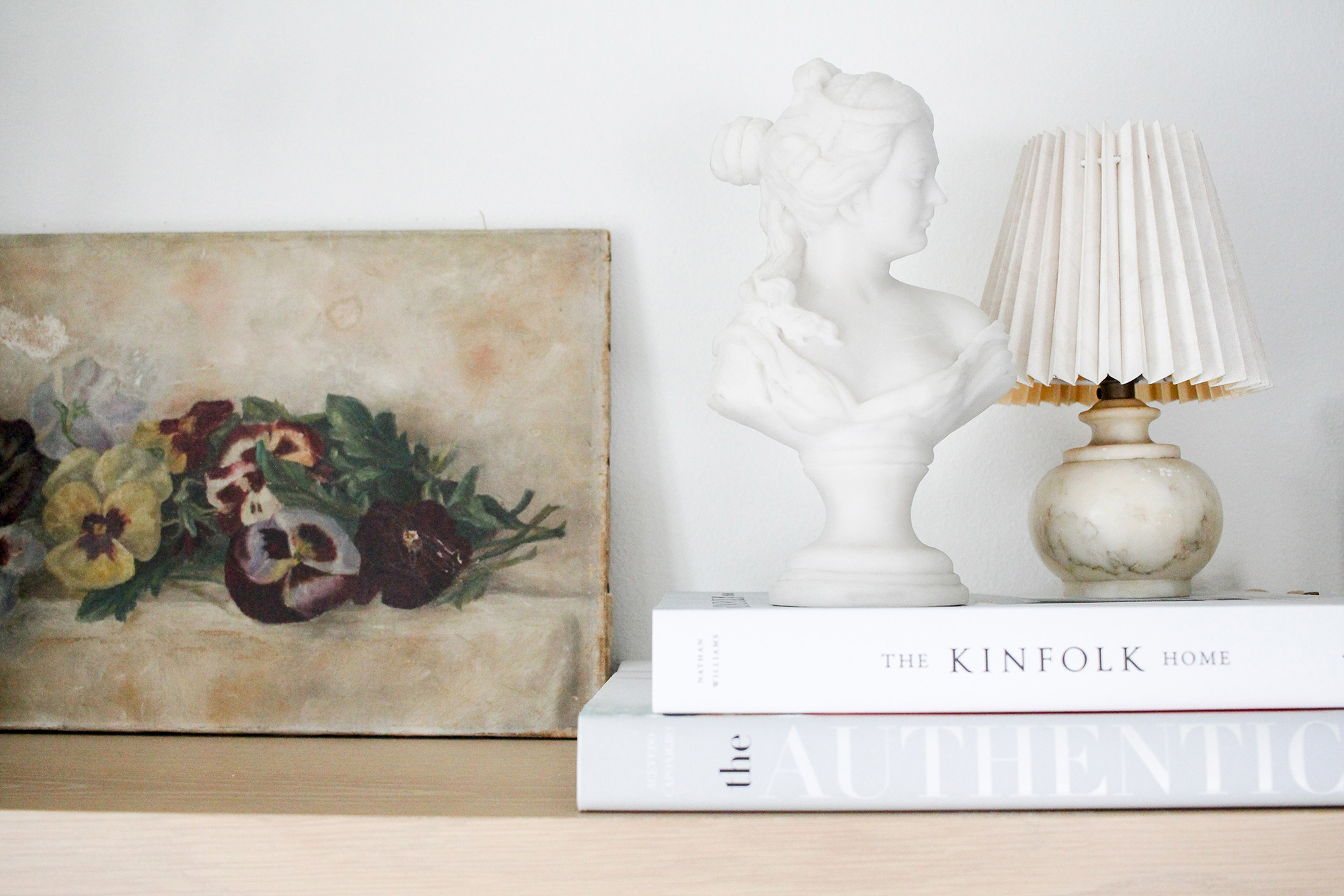 If I had to choose one thing I love most about vintage finds, it is their ability to bring an interesting story to any room, no matter how well-decorated it already is. I never get tired of imagining what kind of life an item had before I found it—the places it's been, the history it has seen, and the hands it has passed through. But finding that perfect painting or that one marble lamp you've been dreaming of adding to your entryway isn't always easy. I get it. Luckily, I've been there, and I've made my fair share of mistakes while vintage shopping so you don't have to. Here's what I learned and the tips that helped me land those vintage pieces I was dying to add to my home…


1. Get Familiar with Unfamiliar Terms
When I started vintage and antique shopping regularly, I found out there was an entire world of furniture and décor terms I didn't know. Getting acquainted with period-specific terms, furniture styles, and the countries of origin where the décor you like is from, will be immensely helpful in your search for the best vintage pieces or antiques, especially online. Start by searching what you know, such as "vintage cabinet" and "antique cabinet." (Or simply ask knowledgeable antique dealers what something is called when you visit their stores or booths at the flea market!) Then, when you find a term that matches the style you're looking for, jot it down so you can refer to it later. Before you know it, you'll be searching terms you never thought you'd use, like "19th century apothecary cabinet" or "European demijohn bottle" or "primitive milking stool." It sounds funny now, but trust me, you'll have a whole new dictionary by the end of your search!
Side note: when you're "vintage shopping" for something very old, you might actually be searching for an "antique" without knowing it. The two terms are often used interchangeably online, but as a rule of thumb, "vintage" includes items that are at least 20 years old, while "antiques" are at least 100 years old.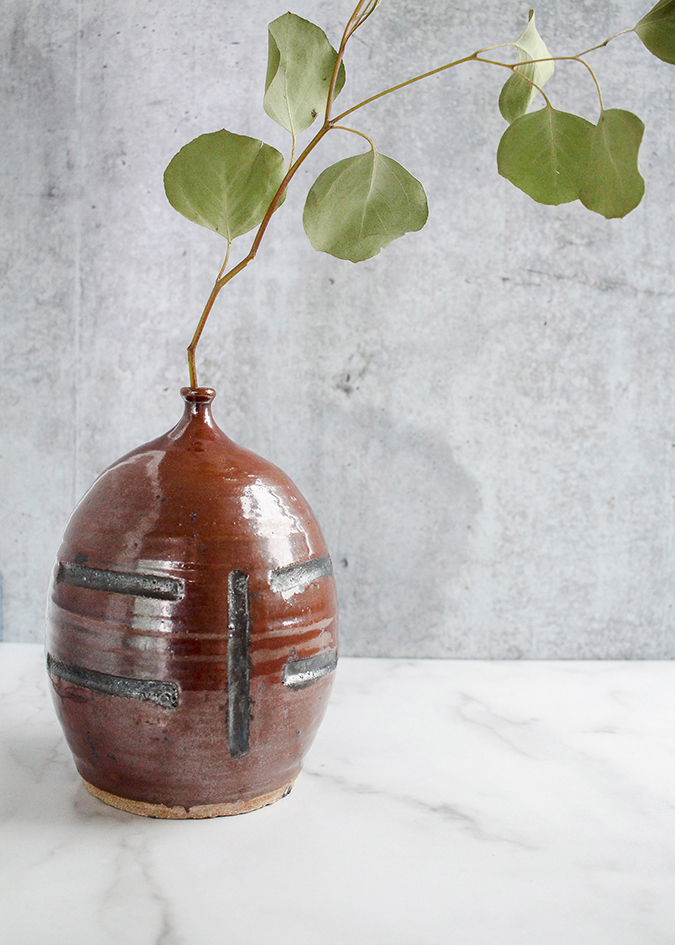 Don't underestimate the power of Facebook Marketplace or other platforms for your local area. Facebook Marketplace might not be the first place you think to look for cool, unique vintage pieces, but you might be surprised. And you may just get a better deal, too! Sellers on Facebook often aren't professionals. More than likely, they are just regular people trying to get rid of things stashed away in their garage or selling family heirlooms that aren't being used, which means they're more open to making a quick buck than raking in a profit. If you're okay with paying for shipping to be able to search a wider area, Etsy is also a great place to look for affordable vintage and antiques.


3. Search Every Term You Can Think Of (Seriously)
A tip for searching: try a variation of broad and specific terms. Since listings are created by so many different sellers, some will list their items under a vague term, while others will list with specific details. For example, try searching only "dresser," followed by narrower searches like "antique dresser," "French dresser," etc. Bonus tip: try somewhat unrelated and even misspelled terms too. For instance, a nightstand might be listed as a "side table" on Facebook Marketplace, or a cabinet might have accidentally been listed as a "cabniet." Or if you're looking for something like a vintage clay vase, also use search terms that are synonymous, such as "pot," "vessel," "canister," "jug," etc. This is where your creativity (and maybe a thesaurus) will come in handy!


4. Consider "Sidewalk Finds"
No joke… one of my favorite rugs, which now resides in front of our bathtub, was one I picked up off the side of the street that someone was giving (or throwing?) away. My eyes locked on the rug and after two seconds of an internal "Should I? Shouldn't I?" I pulled up to the curb and took it home with me. It's perfectly worn and still has a lot of life in it; I just laid down a plastic liner in my car trunk, threw the rug in the back, and gave it a good, thorough cleaning with a carpet cleaner when I got home. Good as new! Well, actually vintage but… you get the idea.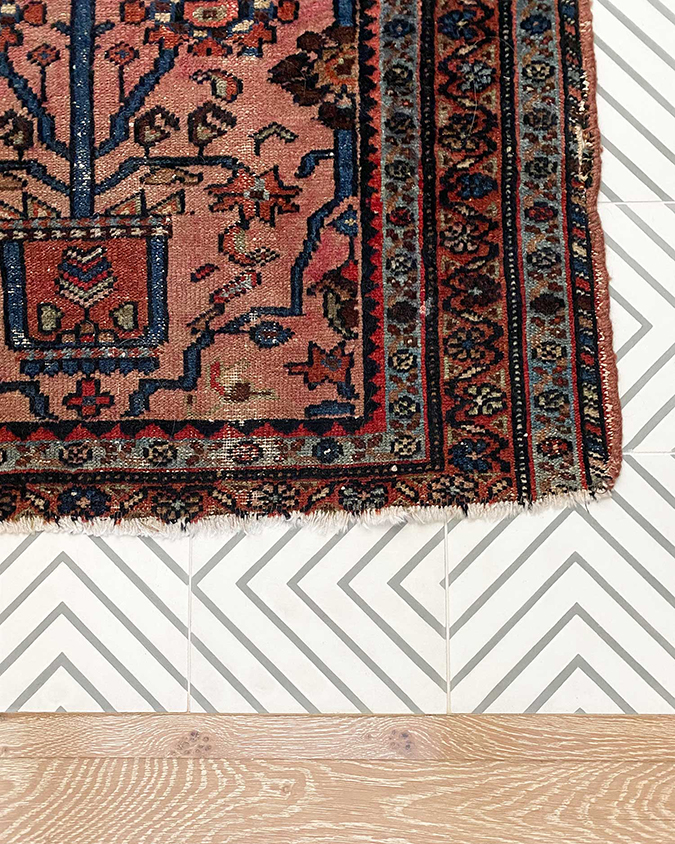 5. "Save" Your Internet Searches
If your new favorite hobby is perusing Facebook Marketplace or Etsy for vintage décor while you watch Netflix (just me?), make sure to "favorite" or "save" the pieces you like—even if you don't intend to buy them. Algorithms play a huge part in our internet searches nowadays, and simply "liking" pieces in the style you're looking for will serve you dozens of similar search results. Shop smarter, not harder!


6. Know What You're Paying For
If you opt for the classic flea market approach to find vintage goods, chances are you're imagining haggling with sellers to get the best price. I'm admittedly not a pro when it comes to this one—I wish I could just say, "Here! Take my money!" to every seller—but that's not the wisest tactic when you have hundreds of booths to hit and no idea how many things you're going to buy. It's helpful to do some research beforehand and have a basic understanding of how much a 19th century antique stoneware crock is actually worth (for example) before you go out and buy one. You don't want to offend a seller by offering an unreasonably low price, but you should also kindly come to an agreement with the seller based on the condition of the piece, the authenticity, and—if it requires restoration—how much money it will cost to fix it up after buying.
Knowing the value of vintage goods is also useful when it comes to buying from curated vintage shops online. While you're more likely to pay higher prices when buying from a curated shop (think Elsie Green, Shoppe Amber Interiors, The Vintage Rug Shop, etc.), keep in mind that their prices include costs you may have not considered, like the overhead of running a business, traveling overseas to source authentic vintage goods, covering shipping costs to get them to the U.S., and the labor involved in sourcing extra special pieces, selected by hand. At the end of the day, it comes down to your priorities. Are you more interested in putting in the work yourself and getting a deal? Or having it shipped to your doorstep and paying more for a really special find? It's up to you, and there's no right or wrong answer! But knowing the approximate value of what you're looking for will help you make an educated purchase.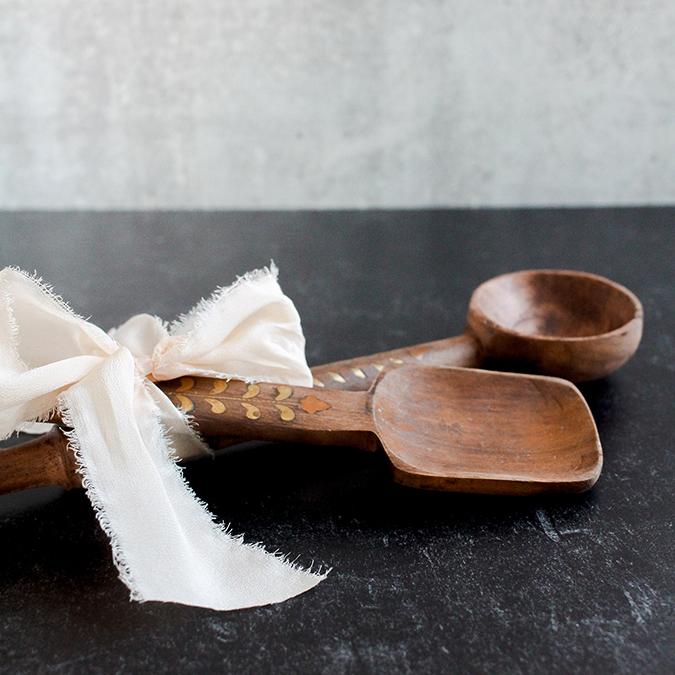 7. Ask Questions & Expect to Do a Little (Or a Lot) of Work
Whether you're buying in person or searching online, always, ALWAYS voice your questions and concerns before paying the bill. In most (if not all) cases, you can expect vintage purchases to be final sale and sold as-is. And due to the nature of vintage and antique goods, there's a good chance your pieces will have some level of imperfection or damage, ranging from near-perfect to near-falling-apart. A seller should be more than happy to provide you with more photos and details before you buy, but if you don't ask questions, you'll have to assume the risk that what you receive might not be in the condition you expected. Be prepared to give a little TLC to your "new" vintage piece when you bring it home, whether that means giving it a quick wipe-down with a soft rag, touching up furniture with wood polish, or giving it a full makeover with new paint or stain. If you love the look of lived-in décor and furniture and the story it tells (I personally do!) then a simple dusting will do the trick.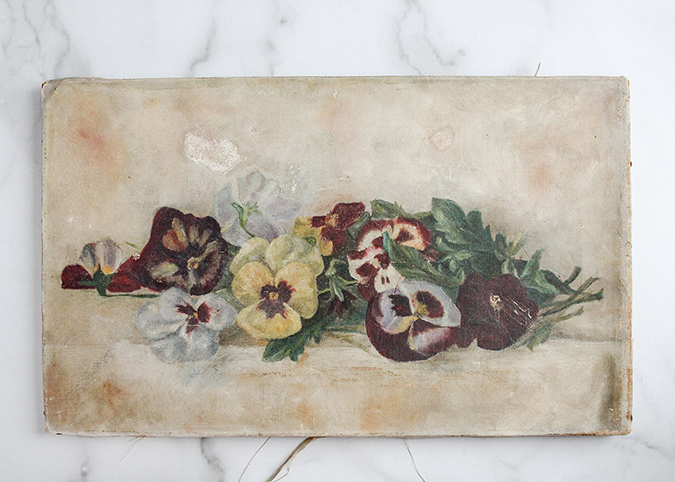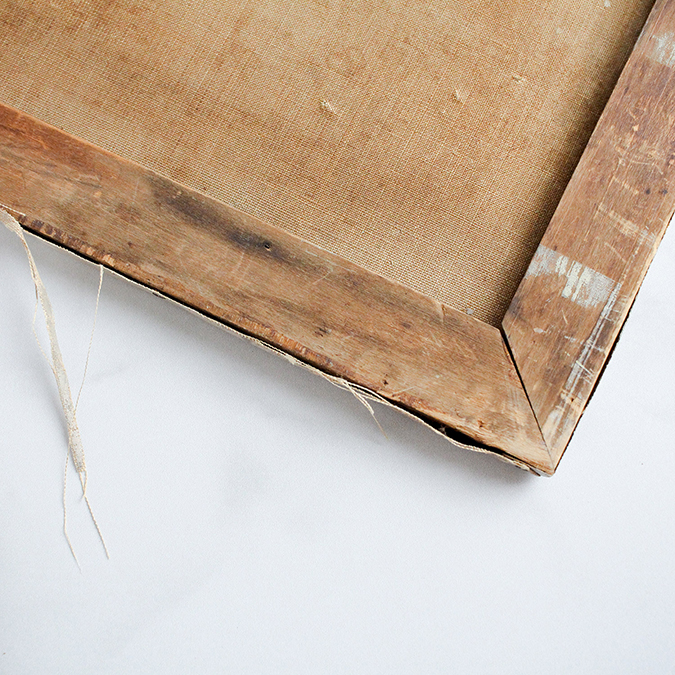 If you fall in love with something, be ready to commit or make an offer! But don't be impulsive with every piece you feel lukewarm about. (Trust me, I've both missed out on things I wish I had bought, and bought things I acted a little too quickly on and regretted.) If you know you'd be devastated if someone else bought it in a few hours or the next day, take the plunge and buy it. If you know you wouldn't be too disappointed or could find something similar elsewhere, then that's probably a good sign to sleep on it.


Shopping for vintage can be a thrill, but it can also make you want to pull your hair out when you can't find exactly what you're looking for. (If you know, you know.) Word to the wise: have patience! It's certainly not as easy and convenient as clicking "Add to Cart" and then checking out with curbside pickup. But when you find that perfect, one-of-a-kind piece with a story behind it, every second of searching is worth it. So if you know you need a piece of décor or furniture in a particular style, start searching ASAP, knowing that you might not have "the one" in your hands for weeks or even months.


While it's relatively easy to find a specific piece you're looking for at a big box store, finding exactly what you envisioned when it comes to vintage can be trickier. (Although, I hope it's a little bit easier after reading this article!) That said, I've often found that my favorite vintage finds are the ones I didn't know I needed and are usually even BETTER than what I envisioned. So, be open to surprises! You may not come home with exactly what you pictured, but oftentimes you'll find something else that will stop you in your tracks and beg you to buy it. Those are the pieces that become the most special and impactful in your space.


Do you have any tips for vintage and antique shopping?


Affiliate links may have been used in this post