Fresh Lemon and Mint Gin and Tonics With Chamomile Ice Cubes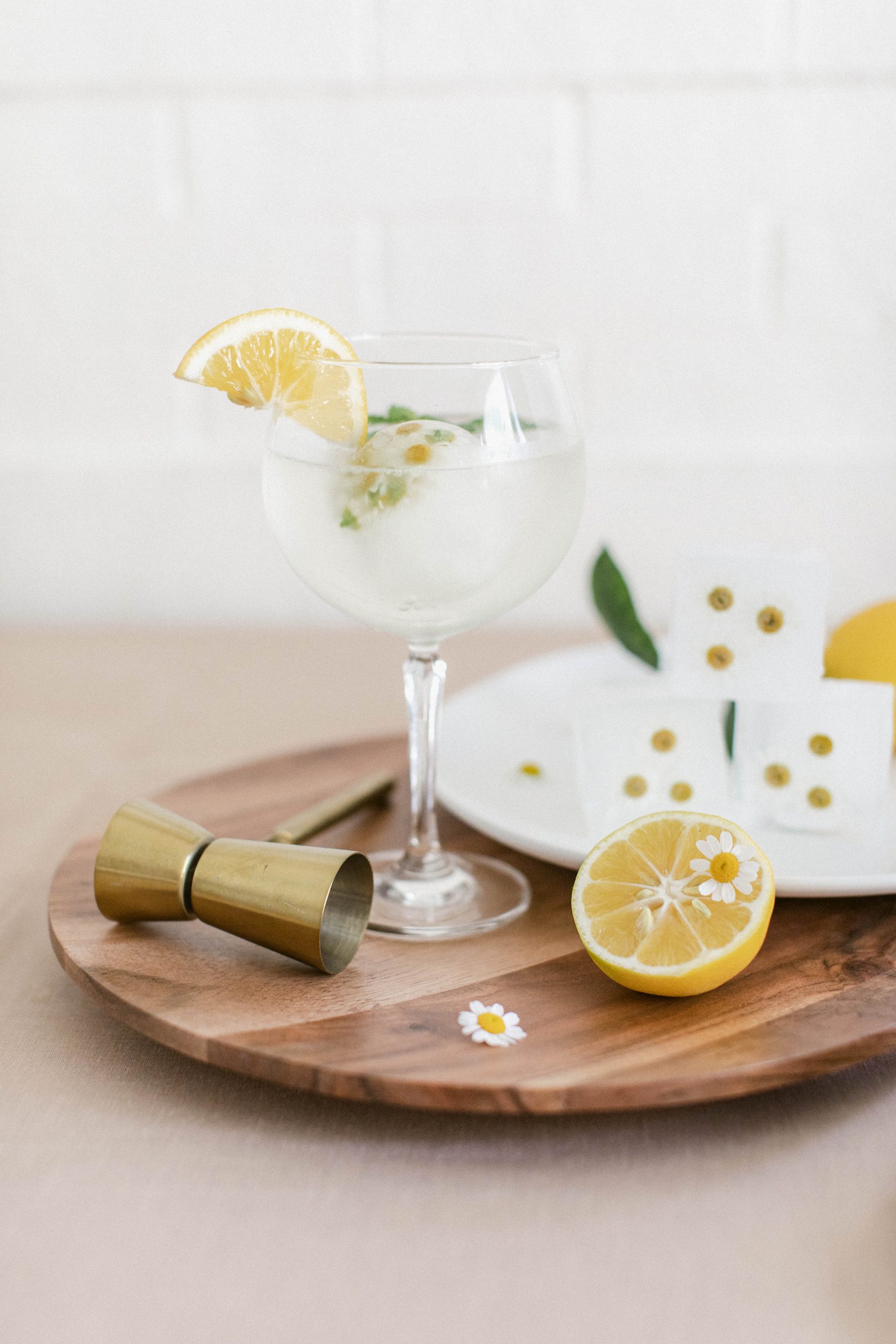 Spring is finally in full bloom! Longer days filled with warmth and sunshine result in an abundance of flowers and fruit, especially here in Southern California. Incorporating seasonal produce is easily one of my favorite ways to celebrate this time of year, both in my cooking and in my beverage choices. Since lemons and mint are bursting at the seams in my yard, I thought it would be a lovely opportunity to put a fresh twist on my absolute favorite cocktail. I'm no cocktail connoisseur, but I've really enjoyed experimenting with gin and tonics this year (thanks quarantine!). So without further ado, allow me to introduce you to fresh lemon and mint gin and tonics…


For the cocktails (makes 2):
2 shots of gin (I used Hendrick's Gin)
2 bottles of tonic water (I used Fever-Tree Elderflower Tonic Water)
Juice from ½ of a lemon
A splash of mint simple syrup
Ice
Mint for garnish
Lemon slices for garnish


For the mint simple syrup:
1 cup water
1 cup sugar
1 bunch of fresh mint leaves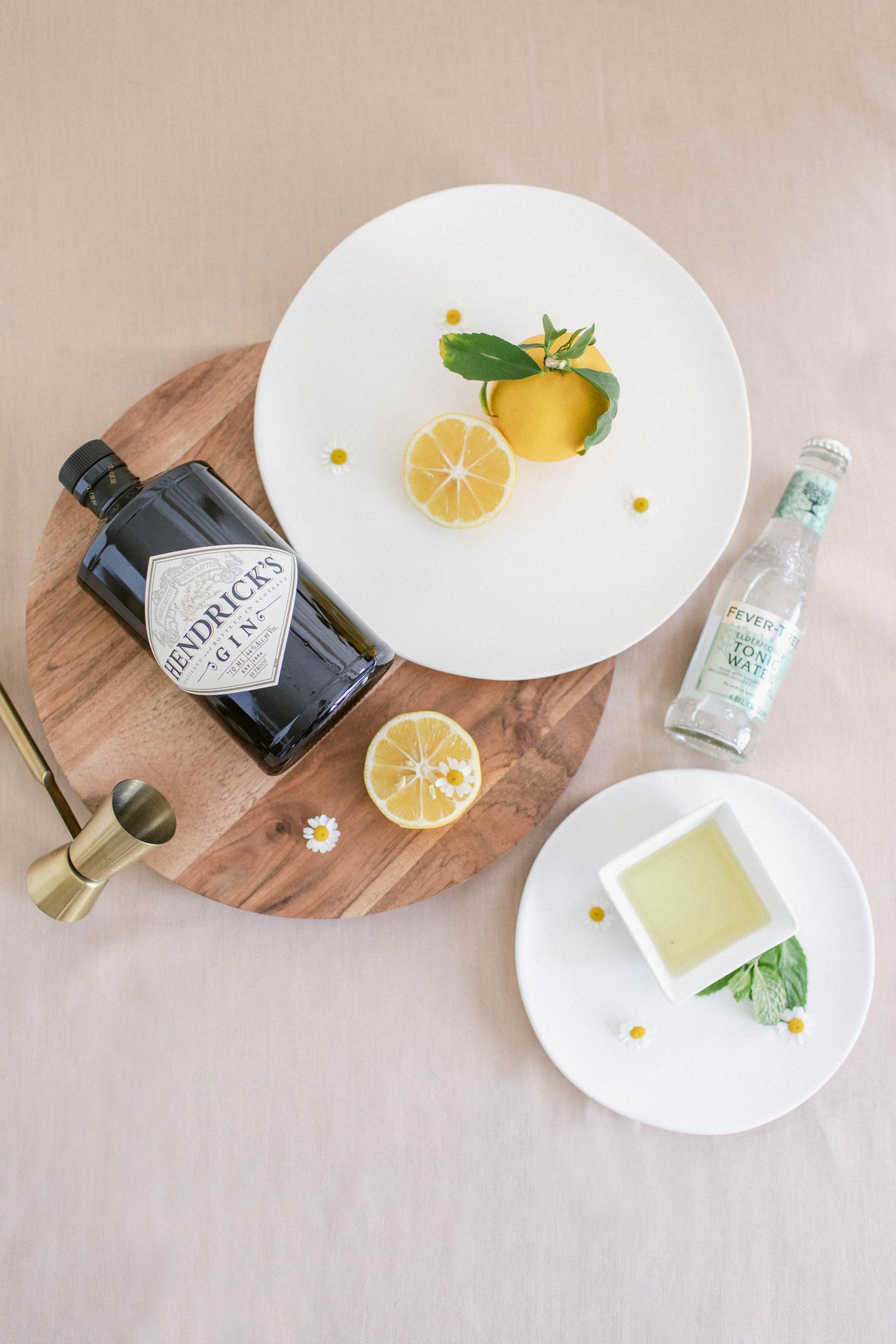 How to make the chamomile flower ice cubes:
1. Gently trim chamomile flowers off of their stems and rinse away any dirt.


2. If you're using a round ice mold, place a generous amount of chamomile flowers into each crevice. Place lid back onto the ice mold and fill each one with water. If you're using a square ice mold, fill each crevice with water and then gently float chamomile flowers on top.


3. Place in freezer overnight in preparation for your gin and tonics.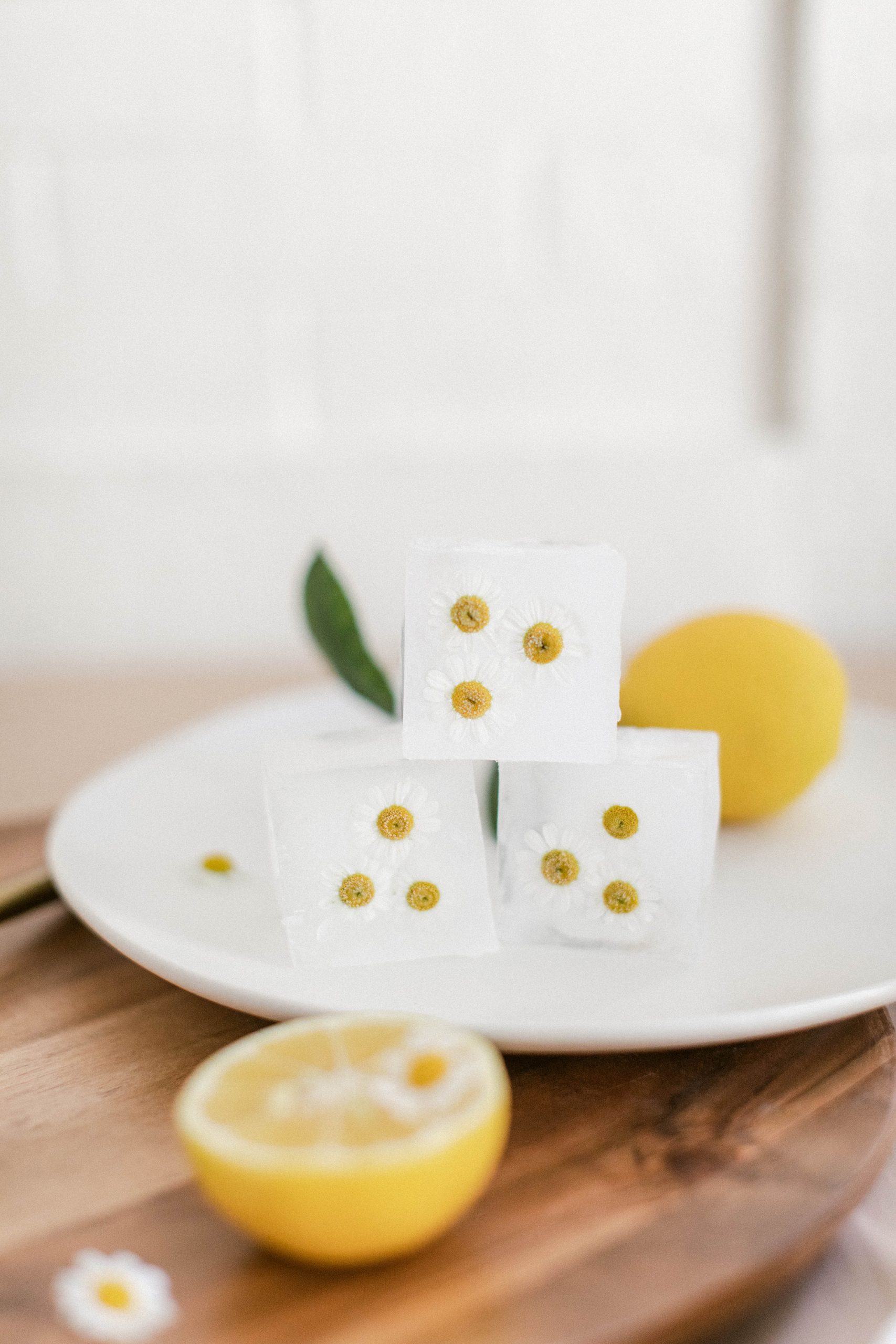 How to make the mint simple syrup:
1. Pour water, sugar, and mint leaves into a small pot and place over medium heat.


2. Stirring frequently, bring the simple syrup to a boil. Turn the heat down and let it simmer for about 2 minutes.


3. Remove from heat and let the mint leaves steep for 30 minutes. Your final product should have a light green tint to it.


4. Strain out mint leaves and place in the refrigerator to cool completely before using.


5. Store your mint simple syrup in an air-tight container in the refrigerator. If stored properly it can last up to a month.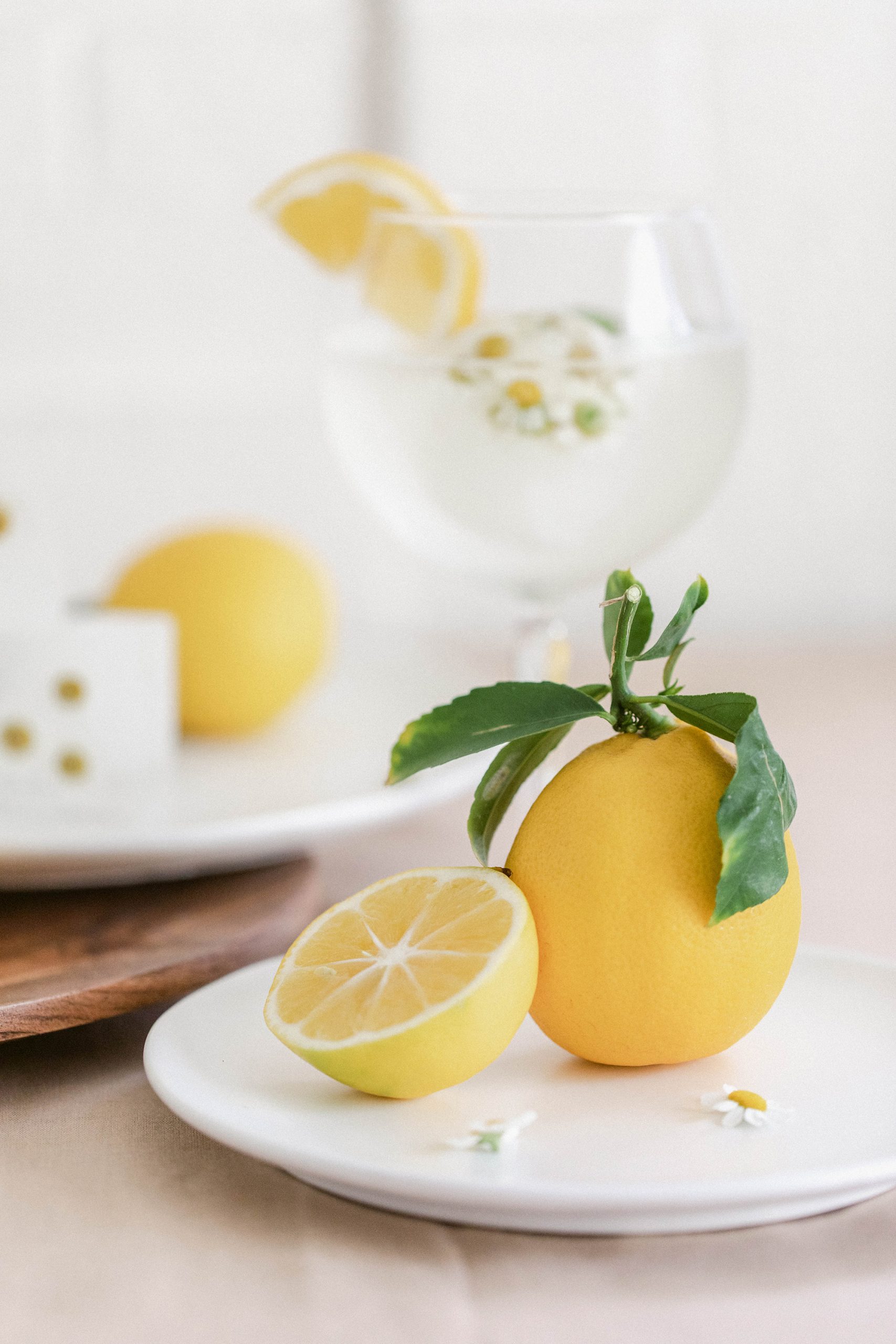 How to make fresh lemon and mint gin and tonics:
1. Place a chamomile flower ice cube in each glass.


2. In a cocktail shaker, add a scoop of ice, gin, lemon juice, and a splash of mint simple syrup. Shake until combined.


3. Divide your mixture between the two glasses. Pour tonic water into each glass until they're about three quarters of the way full.


4. Garnish with fresh mint and a lemon slice. Sip and enjoy!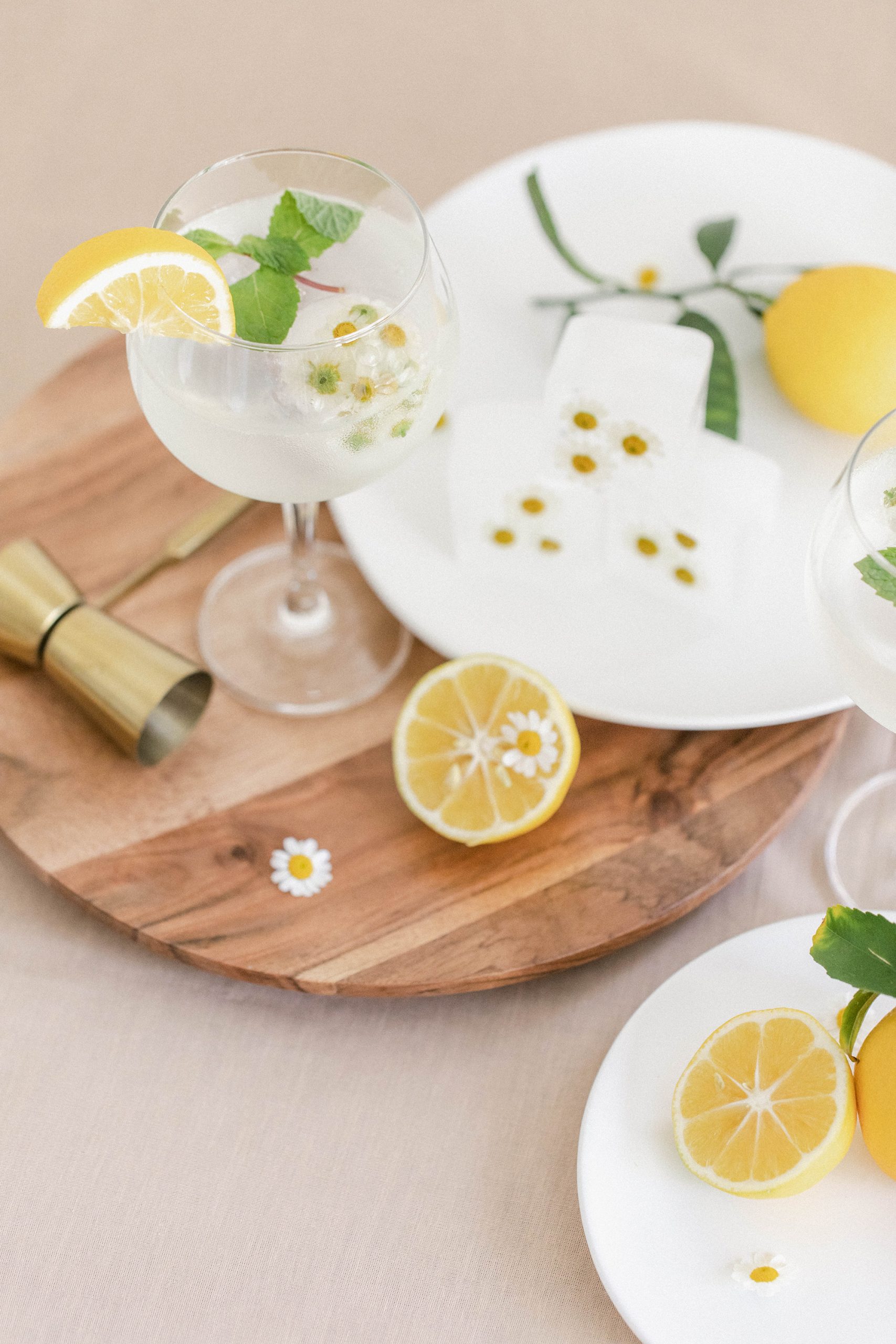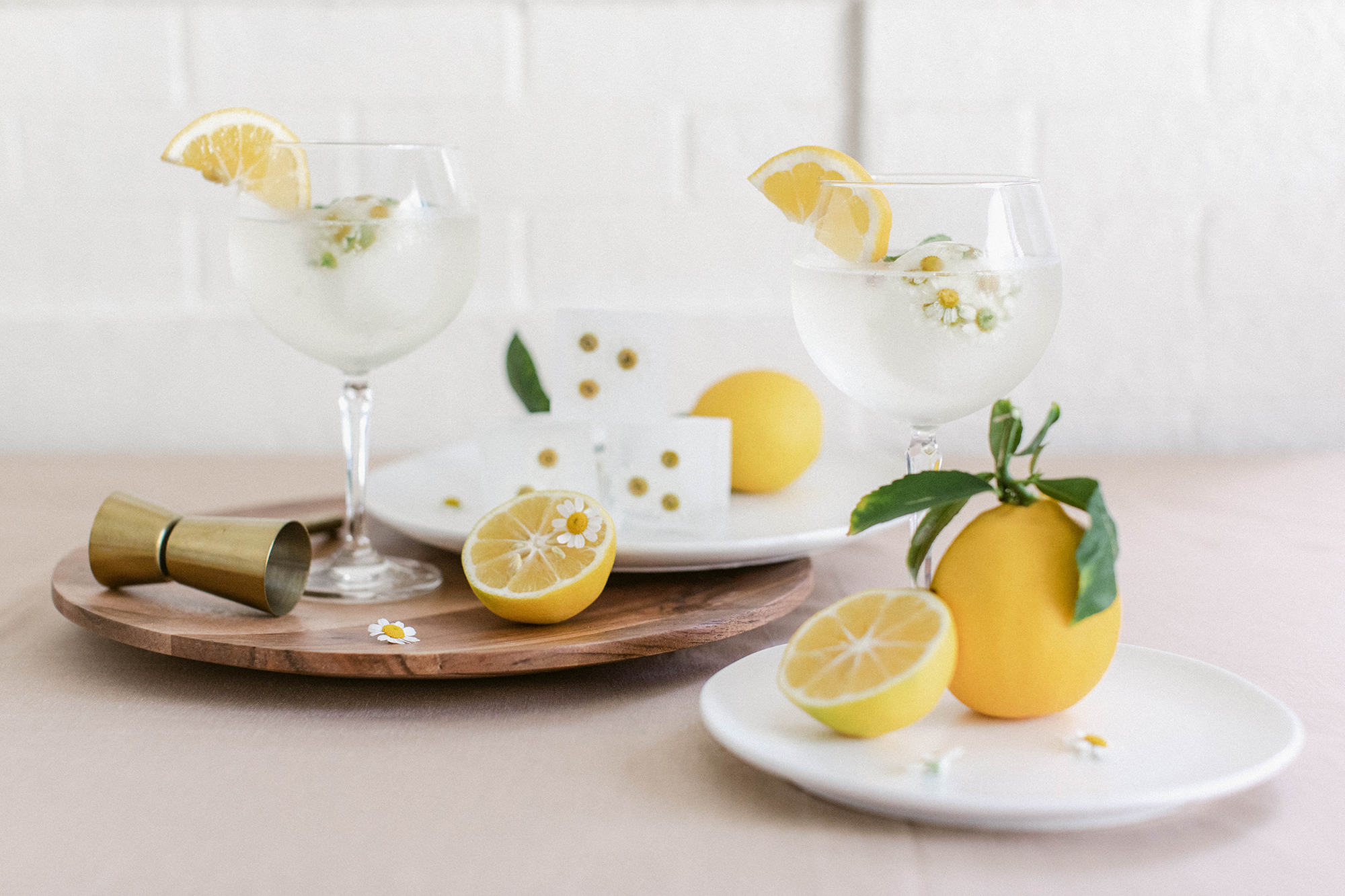 The best part about gin and tonics is that they are completely customizable depending on your taste, so feel free to make adjustments as needed! Cheers!


Will you shake up one of these gin and tonics?


Be sure to tag @laurenconradco on Instagram if you do!


Shop the post…


Affiliate links may have been used in this post.