DIY Coffee Grounds Shower Scrub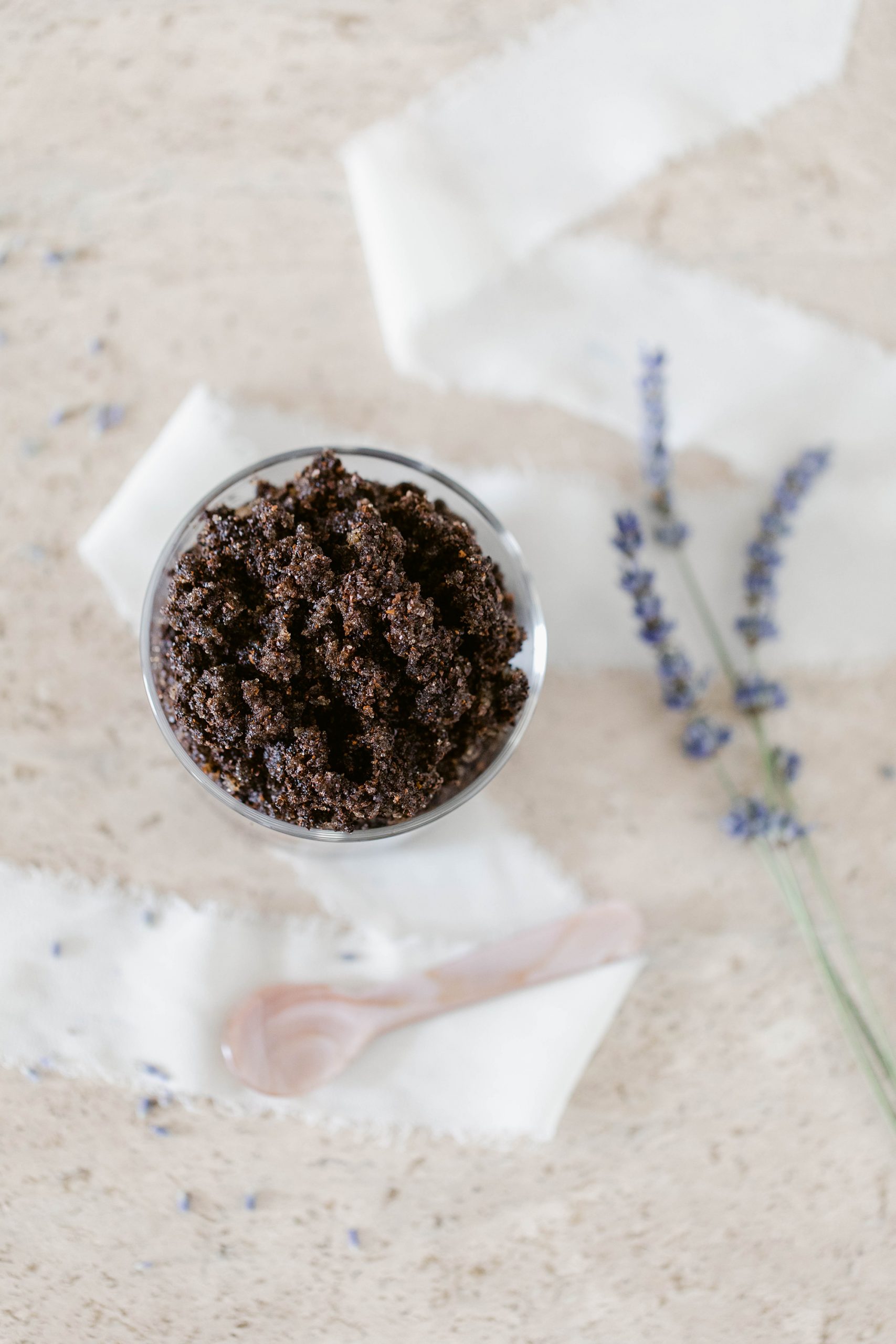 We love a good DIY project, so when our editor-in-chief told us about one of her latest DIY ventures, it was music to our ears. In her efforts to reduce her kitchen waste, Lauren made a DIY Coffee Shower Scrub with used grounds from a pot of coffee, and we thought, why not share a DIY recipe with you all? It's a resourceful and thoughtful way to reduce your waste and upcycle a common kitchen item that usually goes straight to the trash.
Our new DIY shower scrub recipe uses common ingredients you might have in your kitchen, with a few add-ons and customizations that can kick your coffee scrub game up a notch. This oils and caffeine in this scrub are perfect for a morning shower to help you start your day energized. For our DIY Coffee Grounds Shower Scrub recipe, keep reading…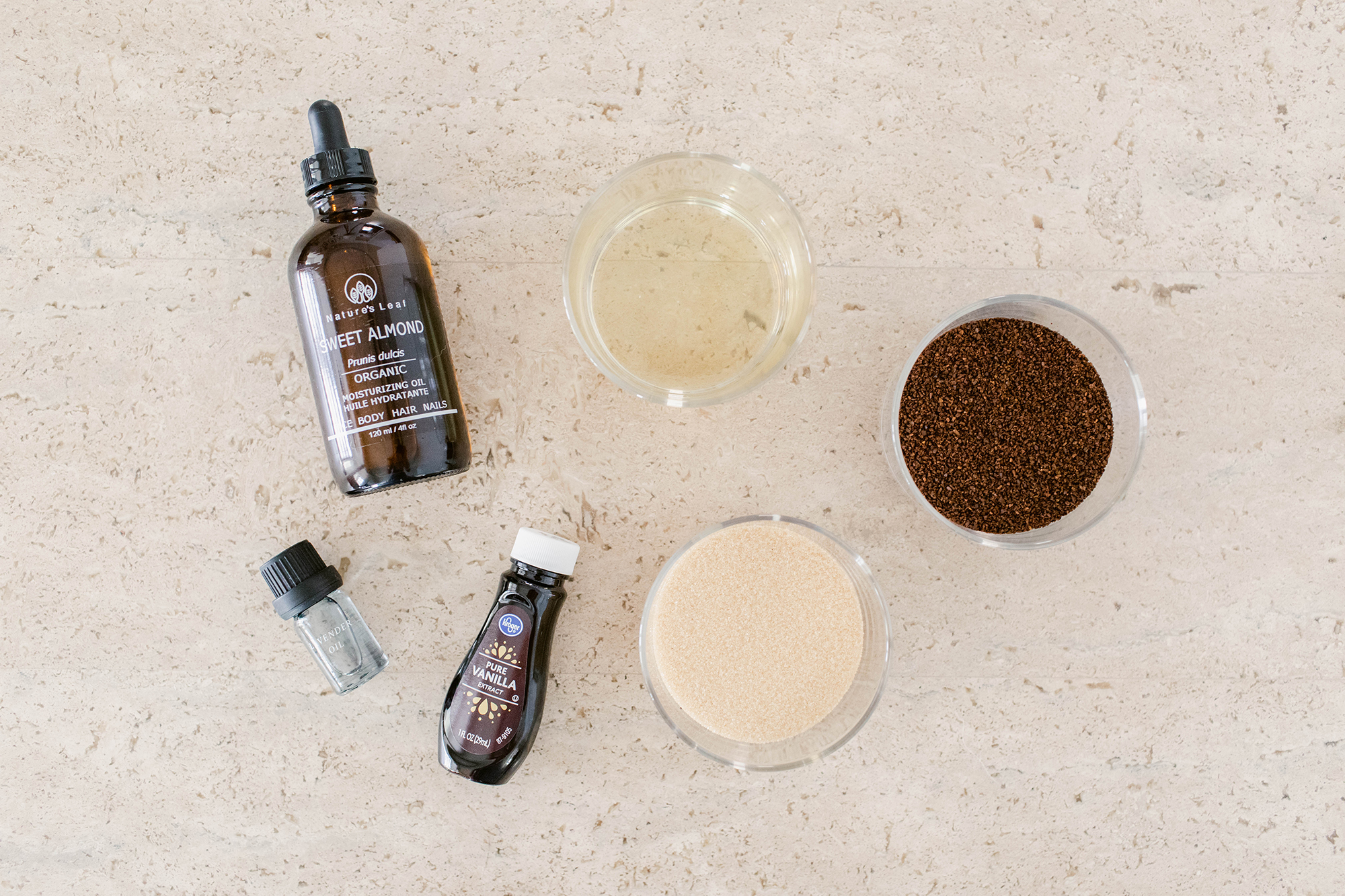 DIY Coffee Grounds Shower Scrub
1/2 cup used or fresh coffee grounds
1/2 cup brown sugar or turbinado sugar
1/2 cup melted coconut oil


3-5 drops of your favorite essential oil (orange, lavender, chamomile, eucalyptus, etc.)
A tbsp of Vitamin E Oil or Sweet Almond Oil
1 tsp of almond or vanilla extract


After making a hot pot of coffee, strain and save your coffee grounds. A coarser ground works best, like one you would use in a French press. Disregard if you're using fresh coffee grounds.


In a bowl, mix all of your ingredients together until well-combined. Place in cute, decorative jars and seal in air-tight container. Use right away. If it starts to have a strange smell, odor, or appearance before then, toss it.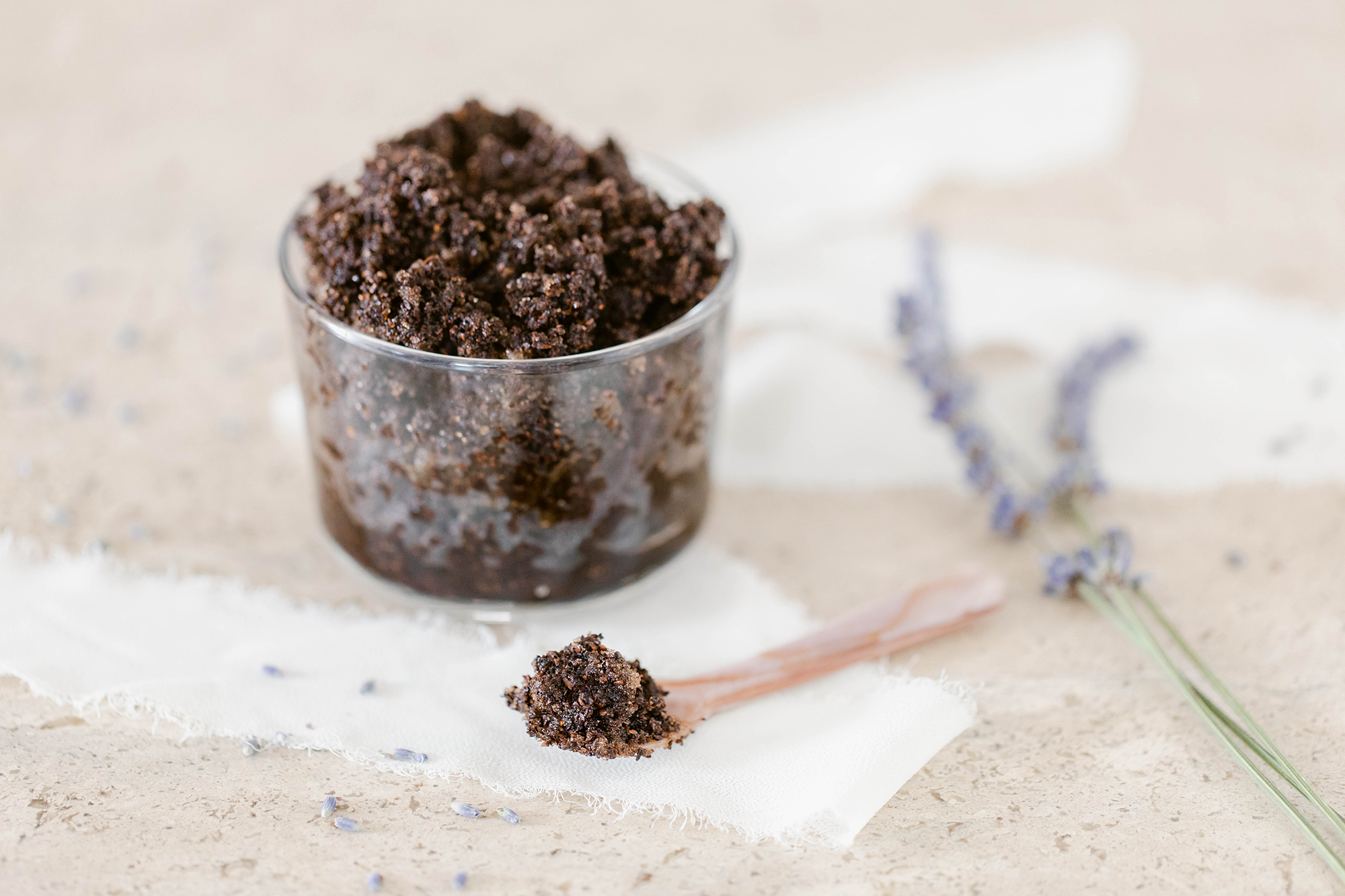 Easy, thoughtful, and upcycled, right?


If you make our DIY Coffee Grounds Shower Scrub, make sure to tag us at @LaurenConradCo on Instagram. We can't wait to see how your coffee scrubs turn out.


Photos: Jessi Burrone for LaurenConrad.com
Affiliate links may have been used in this post.