The Top 5 Tips for Shopping for Makeup Online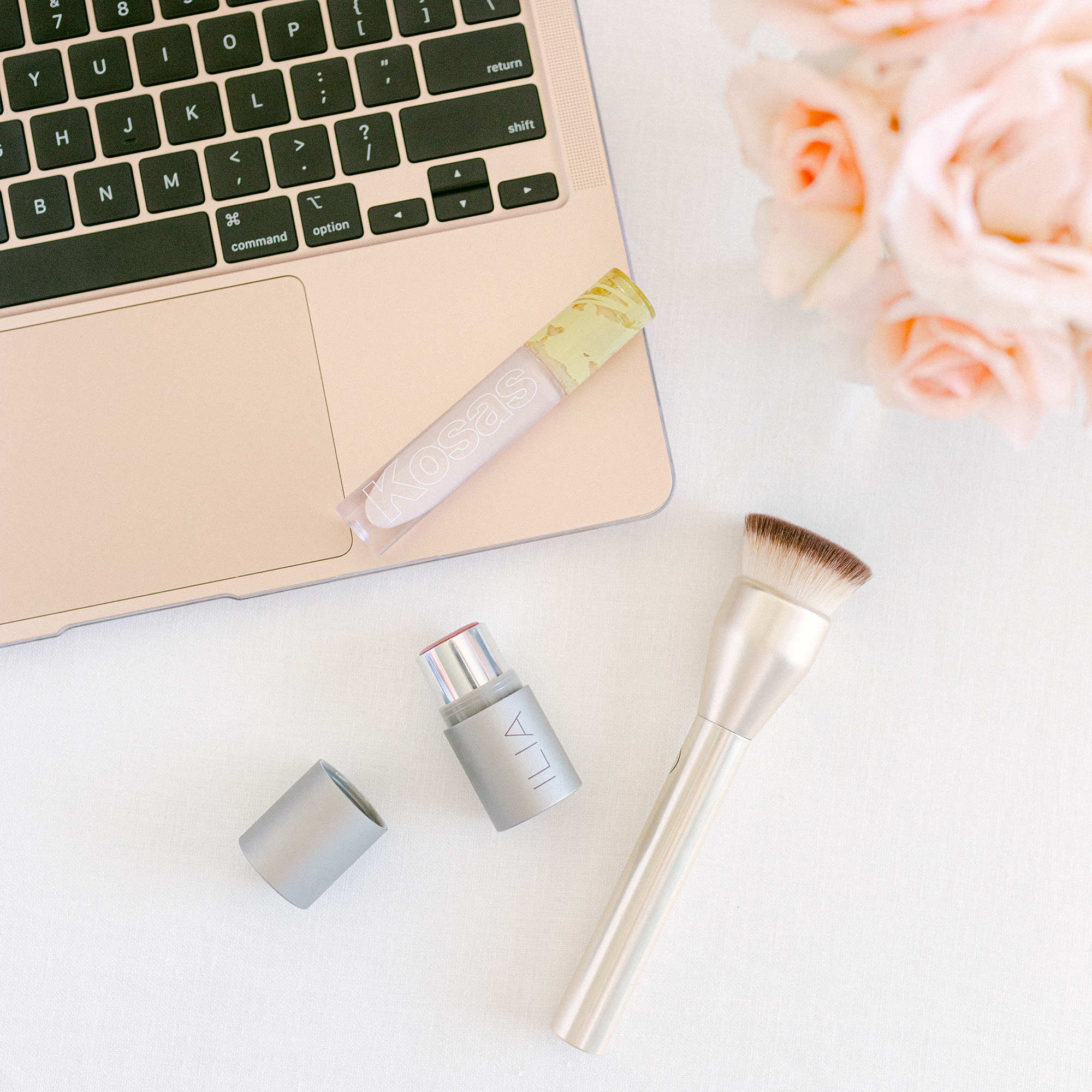 While shopping online has been a saving grace during this period, there are a few products that can still be difficult to purchase, particularly makeup and cosmetics. Since shopping in-store is on hold at the moment, we've been spending more than a few hours scouring the internet for our new favorite products. However, it can be hard finding the right color or shade for you based on a simple product photo. If you've found this a little frustrating too, worry not, because after all of our online shopping endeavors, we've come up with 5 tips to make shopping online for makeup a breeze. With a little extra research and effort, we believe you can find the right products too. Scroll to see our top tips…


1. Search for On-Skin Swatches
It can be really difficult to gauge how well a color might fare on your complexion based on simple product photos, so try searching for swatches online. Look for beauty tutorials, social media posts, or models with a similar complexion to yours. If you're buying foundation or color cosmetics it will be easier to compare how it will look on you. That way, you can get an idea of a product's texture, tone, and pigmentation.


2. Read All of The Reviews
Yes. All of them. If a product is carried on multiple websites, you should look at those reviews too. Customer reviews are the best insights into the quality of a product, where you can get honest feedback. There have been countless times where we've considered a product and after reading the reviews, realized it's more beneficial for a different skin type or undertone. So if you're considering splurging on a particular item, do your due diligence and read what reviewers have to say.


3. Research the Ingredients
When you're buying online it allows you time to research a product versus reaching for an impulse buy at the beauty counter. Take advantage of the fact that it's easier to find a brand with a commitment to using clean ingredients, eco-friendly packaging, or ingredients that have worked for you in the past.


4. Take the Brand's Product Quiz or Use a Color Matching Tool
There are so many brands and sites that have product quizzes, shade matching tools, and more to help you find a color that's right for you, so use them! While it's not 100% accurate, it makes choosing between a few foundation shades a lot easier.


It's popular for a reason. When in doubt, trying a best-selling product is usually a good way to go because it means a lot of other people have purchased it and loved it too. That way, you can dip you toes in the water and see if a particular brand's products work well for you.


What are your tips for shopping for makeup online?


Let us know in the comments below.


Affiliate links may have been used in this post.