Ten Children's Books About Diversity, Inclusion, and Activism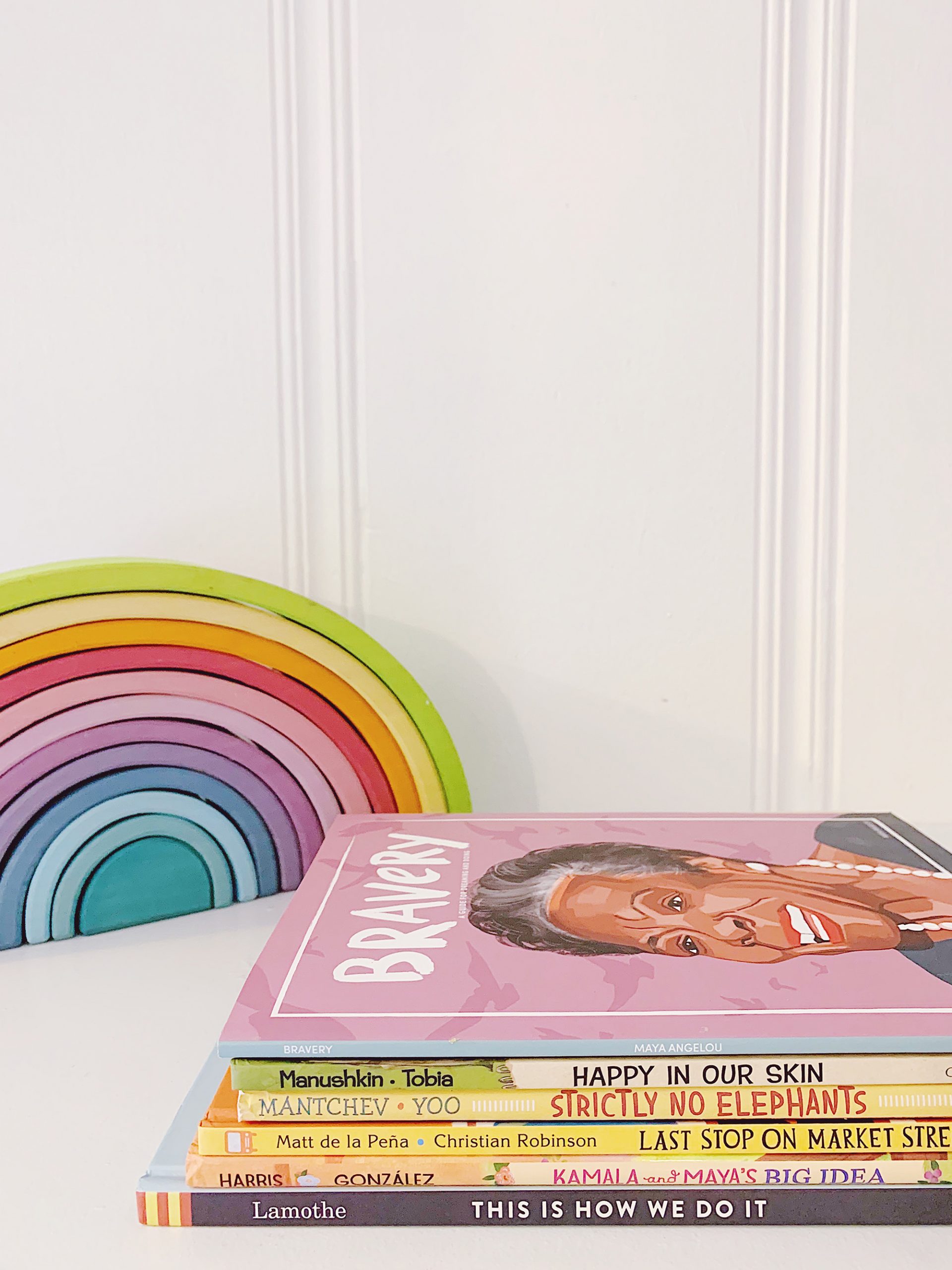 Hopefully you caught our Anti-Racist Reading List on the site earlier this month, full of resources to educate yourself on systemic racism and the steps needed to dismantle it. If you are a parent, another actionable step you can take is to educate not just yourself, but your children. Oftentimes well-meaning white parents believe that topics like racism are too grim for young children or would go over their heads. But Black parents don't have the privilege of pretending racism doesn't exist, and white parents are now waking up to that. For very young children, a great first step is to introduce them to concepts of social justice, along with prioritizing diversity and representation in the books you read. As your children get a little older, you can move onto books that actually address systemic racism and teach them to think critically about it. Historical context is a great place to start, but conversations should also go beyond slavery and the civil rights movement to current times.
Most parents read with their children every day, so don't underestimate the power of a thoughtfully curated home library. Books that address inequity and promote the importance of social justice are a great way to start talking with your kids. From books featuring the power of protest and organization, to stories with Black protagonists and people of color portrayed as positive role models, here are a few recommendations…


Written by Kamala Harris's niece Meena Harris, this new book tells the story of two little black girls working together to create positive change in their community. Kamala and Maya show us the power of persistence, teaching us, "No one can do everything, but everyone can do something."


This rhyming book for young children points out and celebrates the many different skin colors that make up the human family. Rejecting the myth of color blindness is an essential move for parents looking to start a conversation with their kids about racism.


If you're just beginning to talk about race with your children, representation is another important first step. This sweet rhyming bedtime book for babies and toddlers features beautiful illustrations of a black daughter and her father, protagonists that are largely underrepresented in children's books.


This is How We Do It gives a look into the daily routine of seven real children from around the world, from India to Italy to Japan to Uganda. It portrays the children as individuals rather than archetypes, showing what they like to eat, play, and learn as they go about their day. This book is a true celebration of diversity and how at our core, we are all more alike than we are different.


This ABC board book goes beyond "apples" and "balls," to introduce young children to concepts like activism, environmental justice, civil rights, LGBTQ rights, and the power of protest.


Each issue of this quarterly publication for children ages 5-12 focuses on a strong female role model from Jane Goodall to Frida Kahlo to astronaut Mae Jemison. The majority of the women featured are women of color, and the authors don't gloss over tough topics like loss, racism, and abuse, instead addressing them head on in an age appropriate manner. The Maya Angelou issue is a good one to pick up for discussions about segregation and institutionalized racism. Moreover, the founders are taking immediate and concrete action to diversify their own staff, pausing production of the magazine while they hire more Black talent and hire a Black professional to lead anti-racism training for their staff.


Based on a true experience of one little Black girl, this book details the extraordinary moment when Parker Curry came face-to-face with Amy Sherald's transcendent portrait of First Lady Michelle Obama at the National Portrait Gallery.


Our wish is that you will add every single one of Black illustrator Christian Robinson's children's books to your home library. This depiction of a young boy and his grandmother's energetic ride through a bustling city is a favorite though, and it earned Robinson a Coretta Scott King Illustrator Honor and the 2016 Newbury Medal.
Other worthy mentions illustrated by Robinson are Josephine, a charming biography that invites readers to step inside the vibrant and spirited world of performer and civil rights advocate, Josephine Baker; You Matter, a picture book inviting children to engage with the world in a new way and see how everyone is connected, and that everyone matters; and Harlem's Little Blackbird, the story of Florence Mills, a singer and civil rights activist born to parents who were both former slaves.


Through the lens of a "pet club," this book tackles topics like segregation and exclusion. Reading this with your child would be a good jumping off point to start a conversation about racism.


Featuring 18 trailblazing women that have changed our world, Little Leaders details the extraordinary lives and actions of bold women who took a stand and worked to make a better world for the next generation of women and girls.


Do you have any other good books to add to this list?


We're here to listen and learn.


Photo: Ilana Saul for LaurenConrad.com
Affiliate links may have been used in this post.