A Simple Tip for the Best Tasting Beans, Stocks and Stews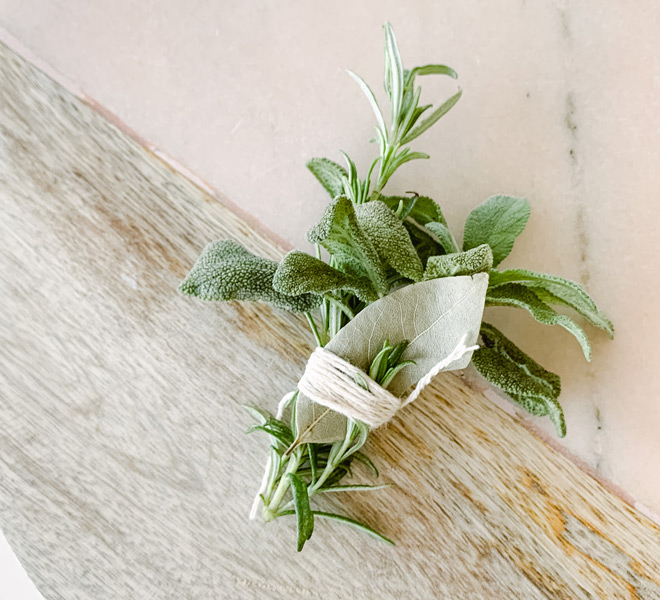 With non-essential workers hunkering down at home, home cooked meals are the new norm for the rest of us. I've always enjoyed my time spent in the kitchen, but in the past most of my weeknight recipes clocked in at 30 minutes or less. Now that I have a little more time to cook at home, I've been taking the chance to reacquaint myself with some classic pantry staples. Prior to this experience, I had only ever cooked with canned beans. Canned beans are indeed a major time saver, but many people will argue that nothing compares to the taste of dry beans cooked at a long, slow simmer. And it turns out you don't need to add much else to the pot either. You can start with some aromatics like garlic or onion, and then when you add your beans and water, there's a simple French cooking secret to add loads of flavor to your pot of beans: the bouquet garni.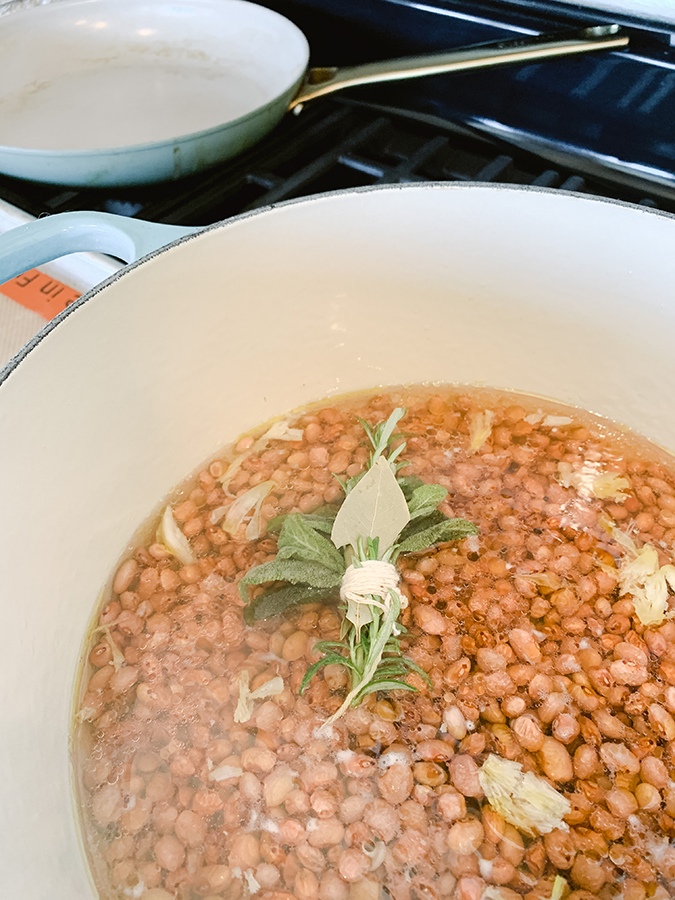 "Bouquet garni" is French for garnished bouquet. The classic herb mixture consists of parsley, thyme, and bay leaf, but you can use whatever herbs you might have on hand, growing in your garden, or whatever came in your weekly produce delivery (if you're lucky enough to get one of those). I didn't have parsley or thyme on hand, but since I have rosemary and sage growing in my herb garden, I swapped those in instead.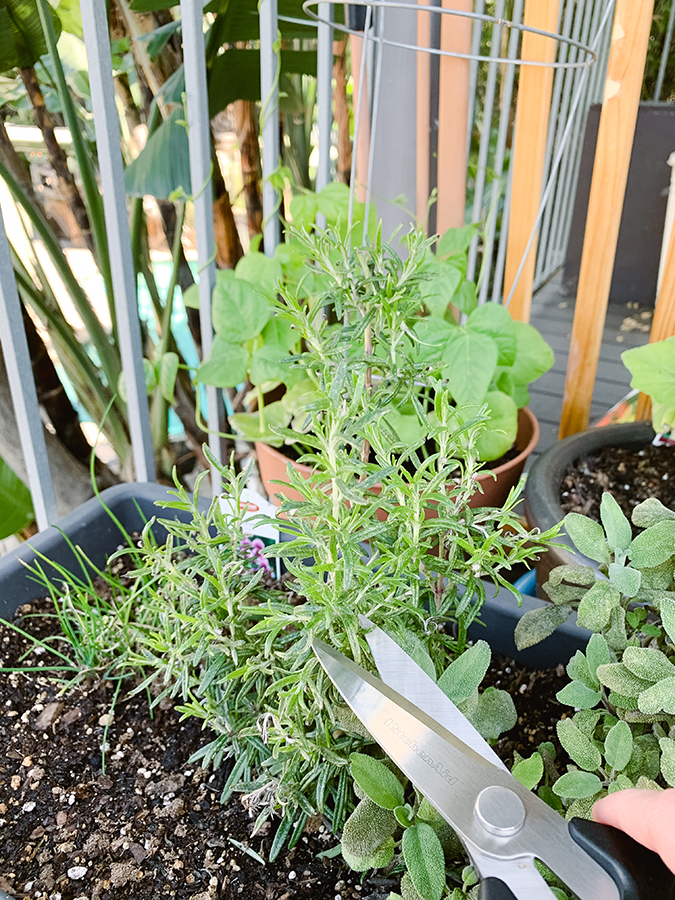 To add the herbs to your pot, you can either tie them off with a bit of baker's twine or wrap them in cheese cloth. If you do have cheesecloth, you can also use dried herbs in the sachet. Either way, it makes for easy removal of the herbs when your dish is done cooking. Along with beans, you can use this mixture to flavor stocks and stews too.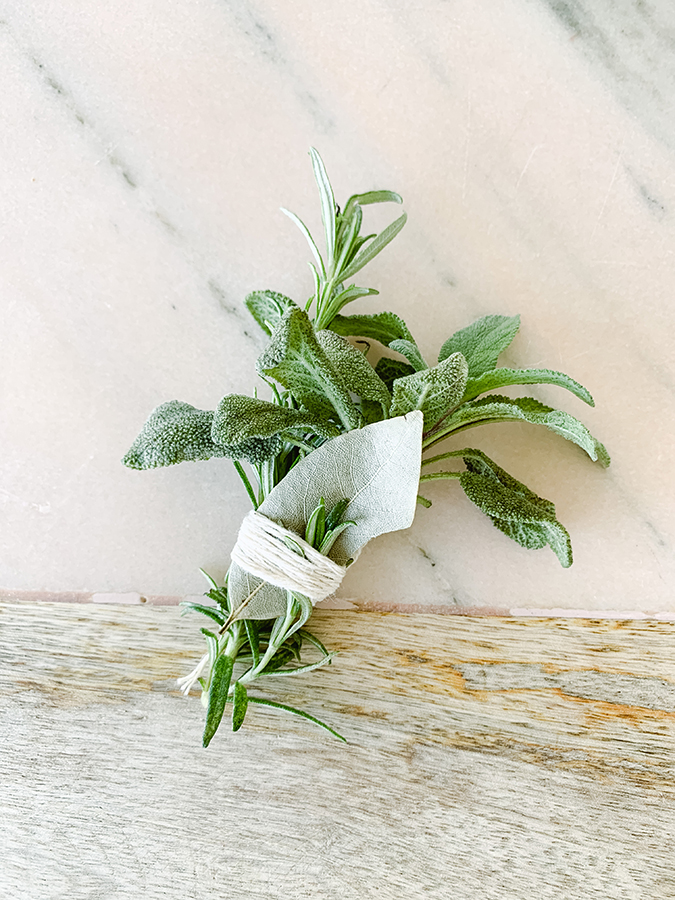 Have you learned any easy cooking tricks while using up your pantry staples?
And a big thank you to the health care workers and other frontline workers who are keeping the rest of us safe while we stay home.
Photos: Ilana Saul for LaurenConrad.com
Affiliate links may have been used in this post