Blood Orange Ginger Cocktail with Rosemary Simple Syrup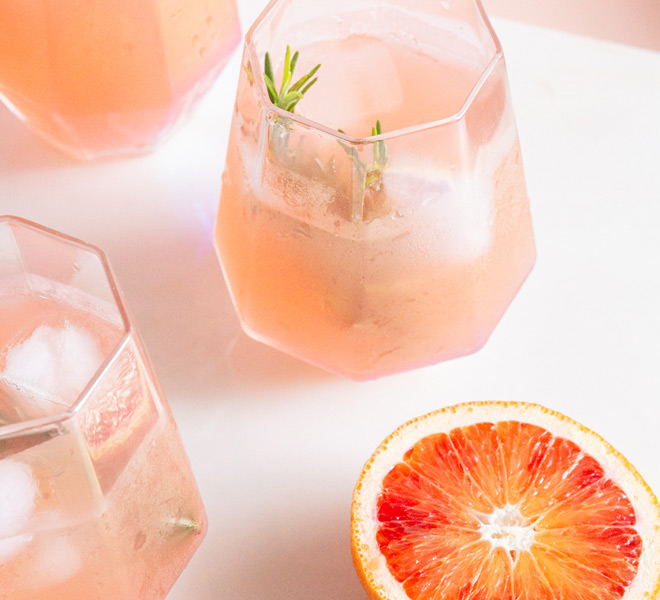 We want to acknowledge that everyone is going through a very difficult time right now. LaurenConrad.com and this brand as a whole has always been about making the simple moments a little sweeter and bringing joy and whimsy to your lives. We're going to continue to do what we're best at during these times. Please stay in touch, let us know how you're feeling in the blog comments or on social media, and let us know what you'd like to see more of in the coming weeks as we all get through this together.
We're all spending a little extra time at home right now, whether we're social distancing or decompressing after working an essential job (we're so grateful to you by the way!). For those of you that having been trying out new recipes in your downtime, we've got a brand new beverage that we're sure will lift your spirits: the Blood Orange Ginger Cocktail. Amanda Wilens is back on the blog again to show you how to make this refreshing and delicious cocktail. If you don't drink alcohol, it's an amazing mocktail too! We also encourage you to tweak the recipe according to whatever specialty sodas and fresh herbs you might have at home. You might invent something new…
This cocktail makes four servings, however, it can be broken down for a single serving. There will also be a bit of the simple syrup left over that you can use for other drinks or recipes as well. Keep reading to see how to create this delicious cocktail…
½ cup sugar
½ cup water
1 sprig of rosemary
Place sugar into a small saucepan, cover with water. Heat on a medium-low heat until sugar has dissolved.
Add rosemary and cover with a lid, let it sit on the heat for 3-4 minutes.
Remove from the heat and place it into a clean airtight container. Can be stored in the refrigerator.
Blood Orange Ginger Cocktail
20 ounces Ginger Beer
16 ounces Blood Orange Italian Soda
12 ounces vodka
4 ounces simple syrup
4 sprigs of rosemary
Ice
Place ginger beer, Italian soda, vodka, and simple syrup into a large carafe. Stir until well mixed.
Put one sprig and a couple cubes of ice into 4 glasses. Pour the cocktail into each glass. Serve and enjoy!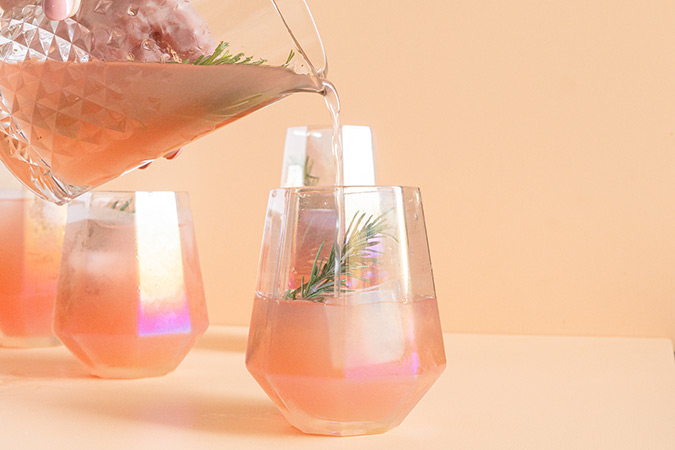 What's your favorite cocktail to make at home?
Affiliate links may have been used in this post.